Healthier days with Probiotic 200B
Fast-acting support for women's critical needs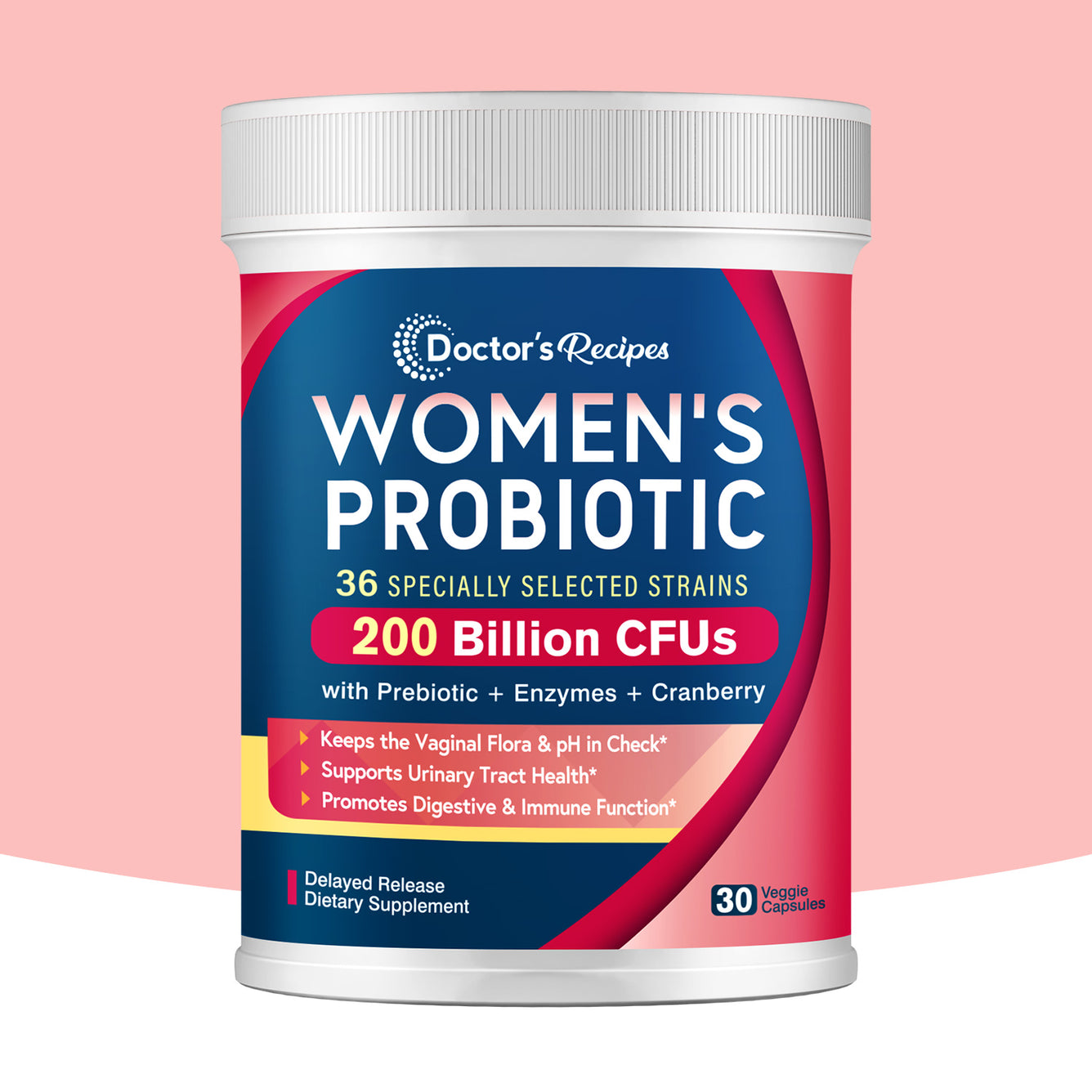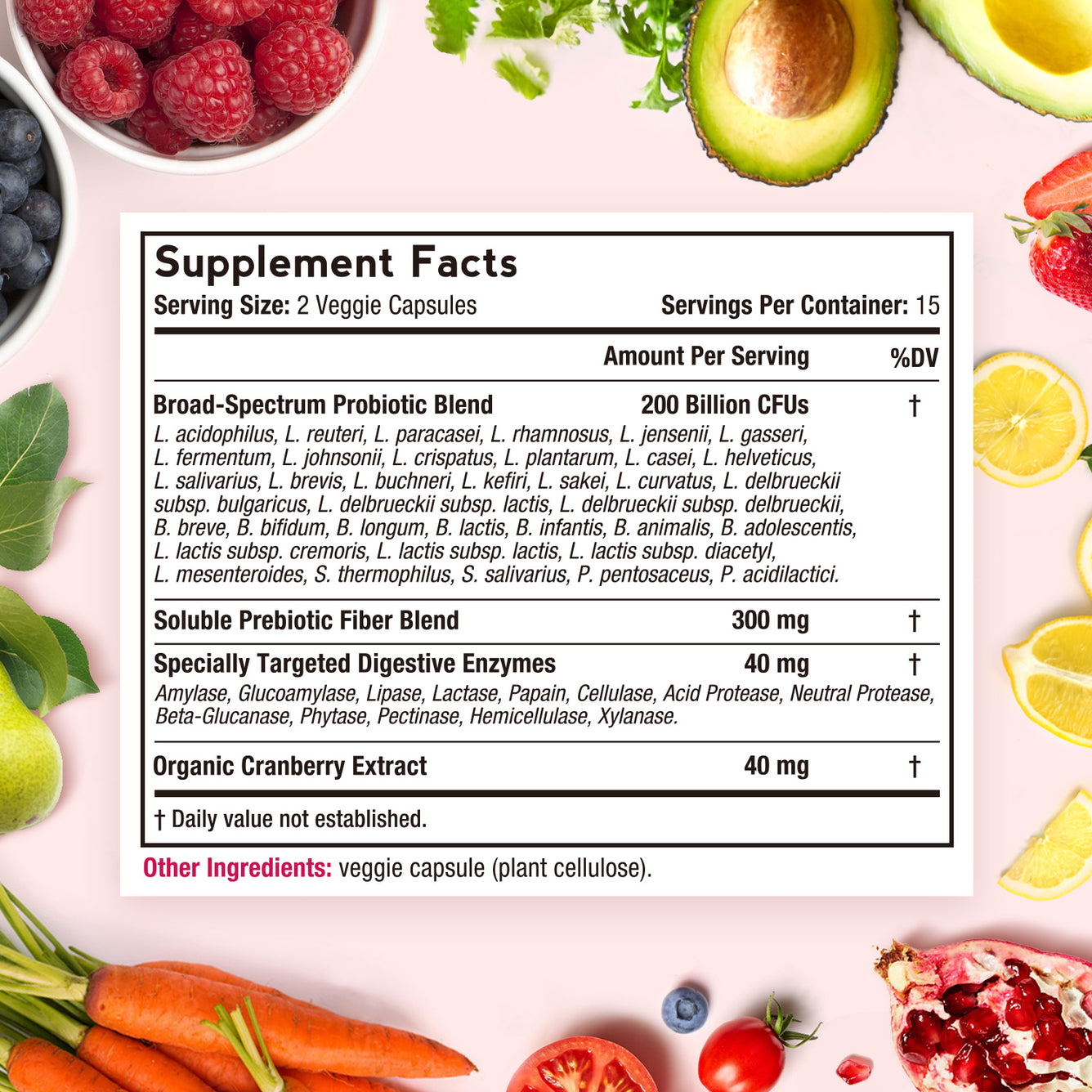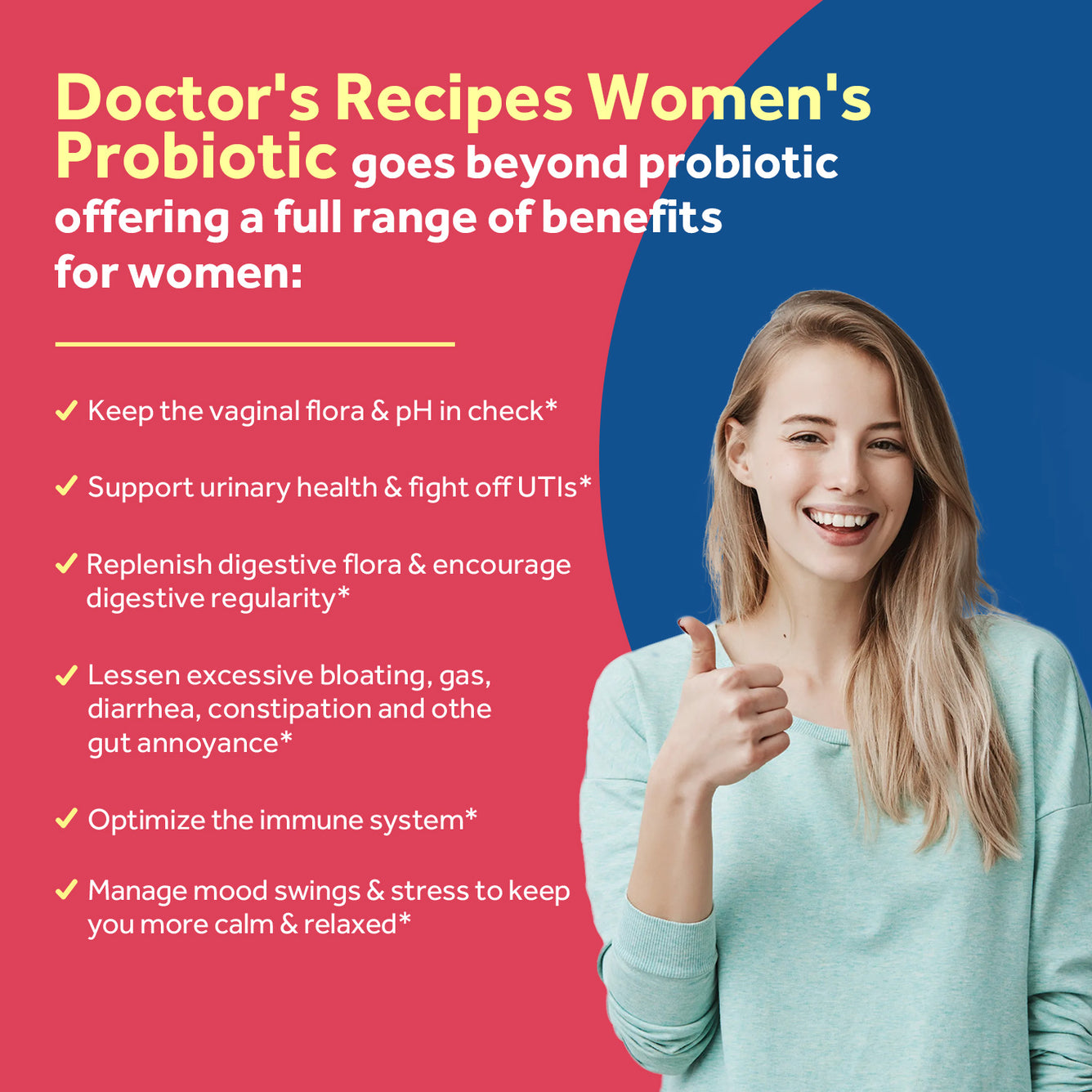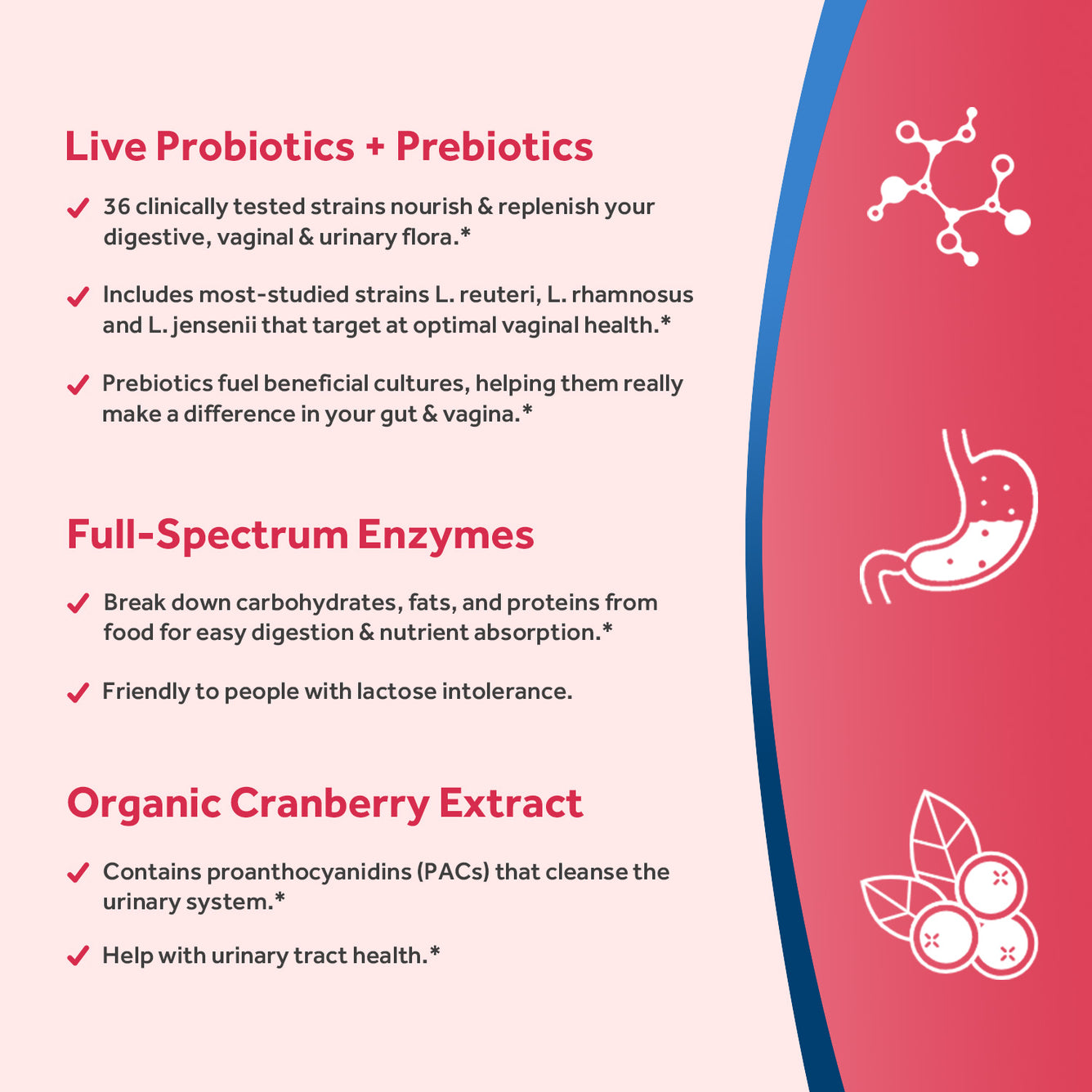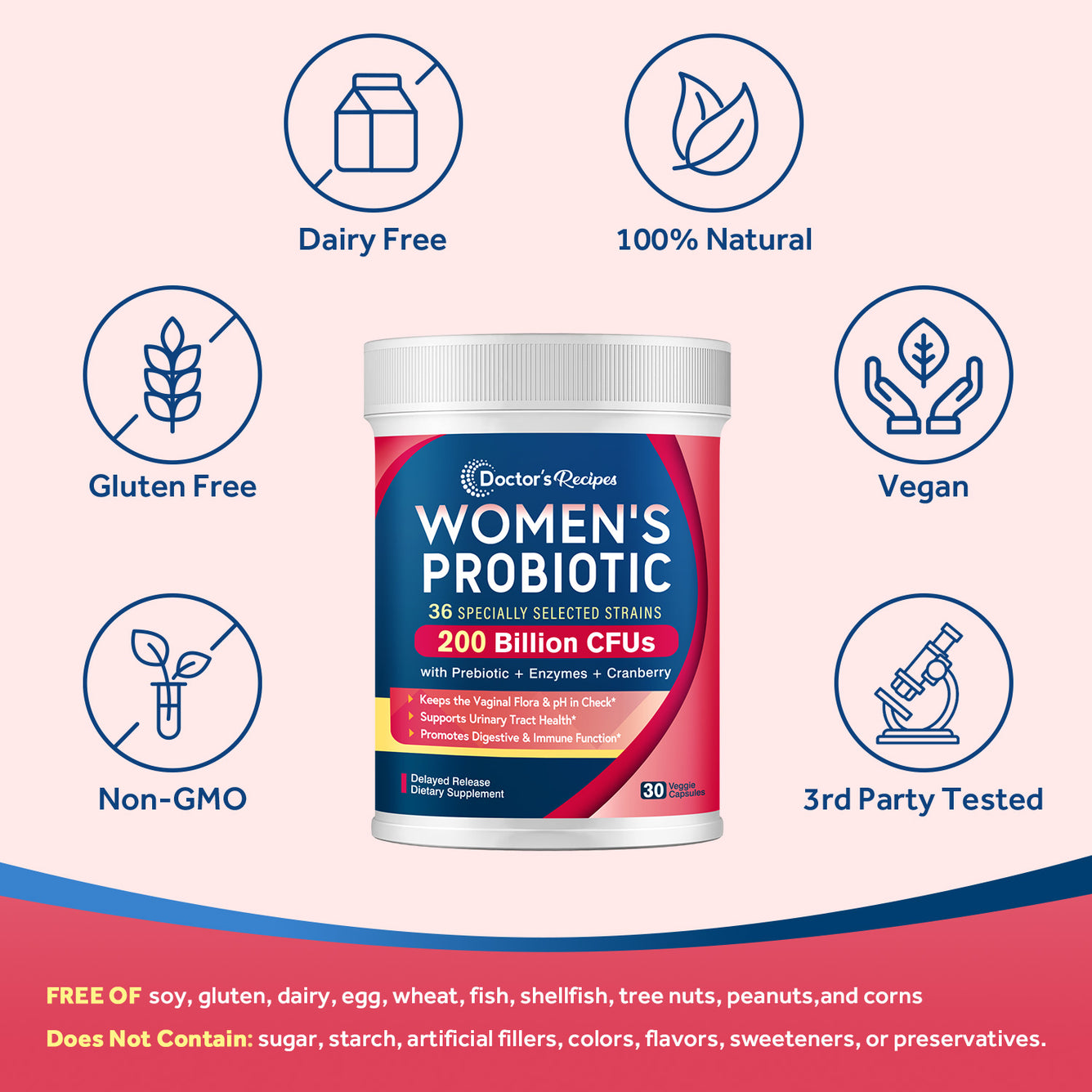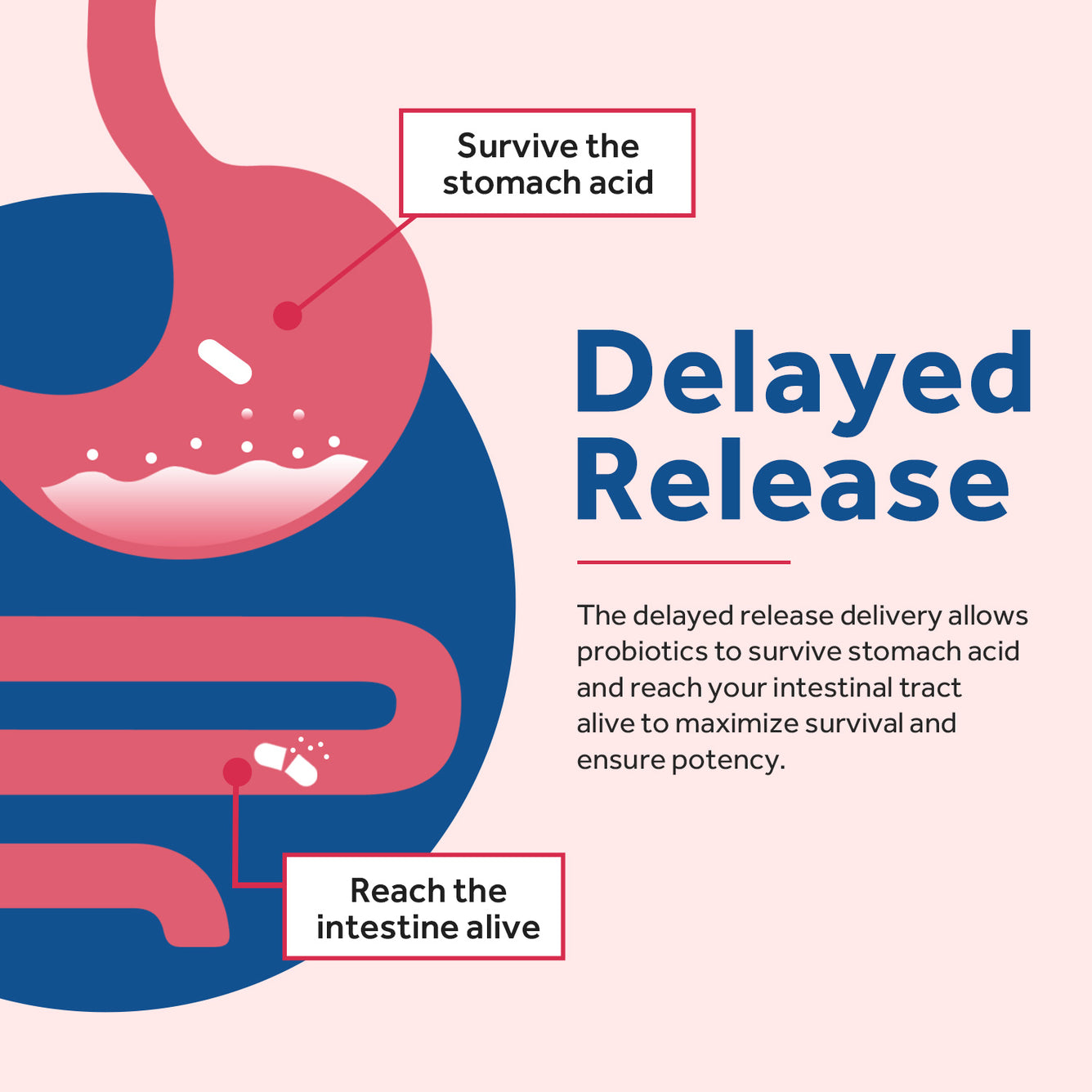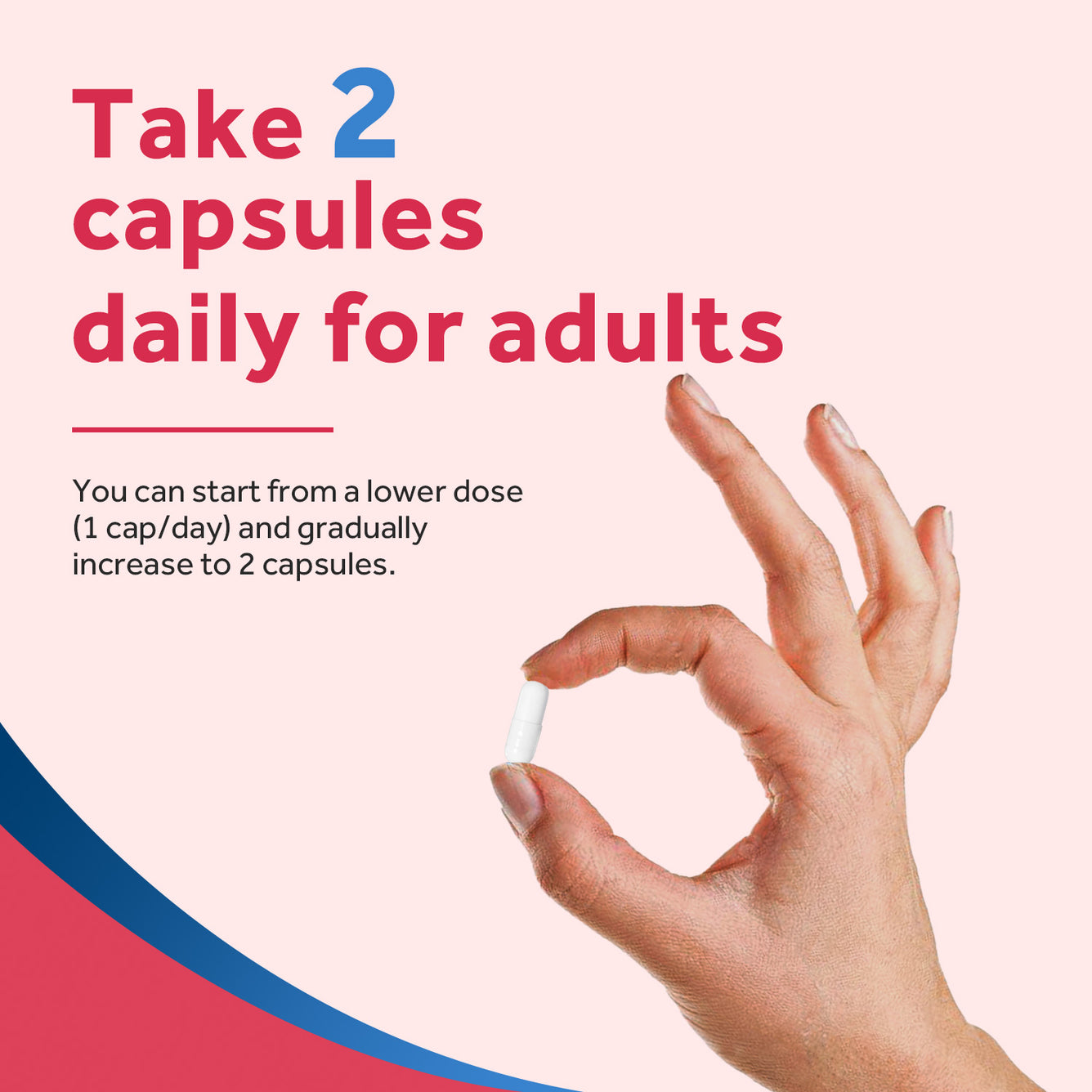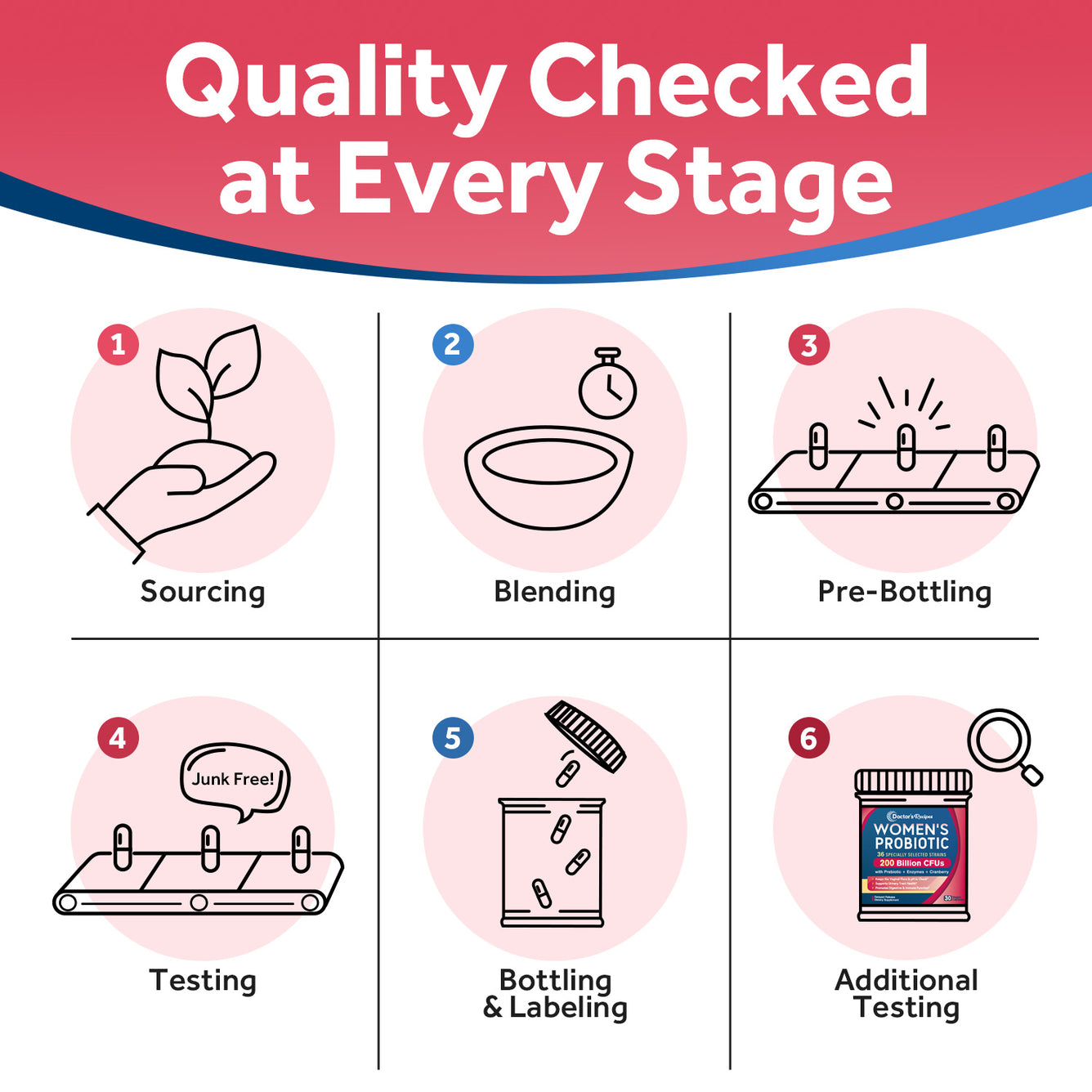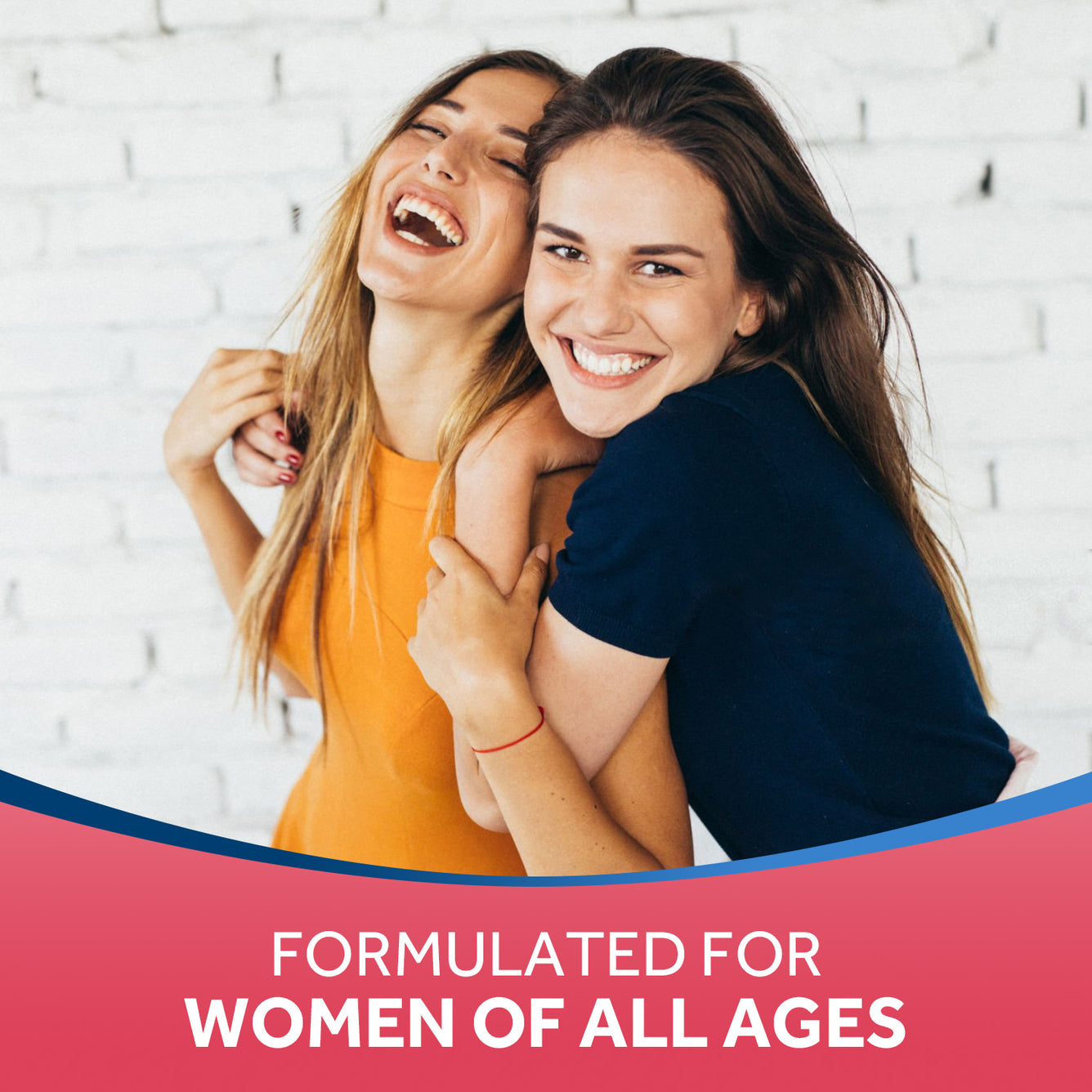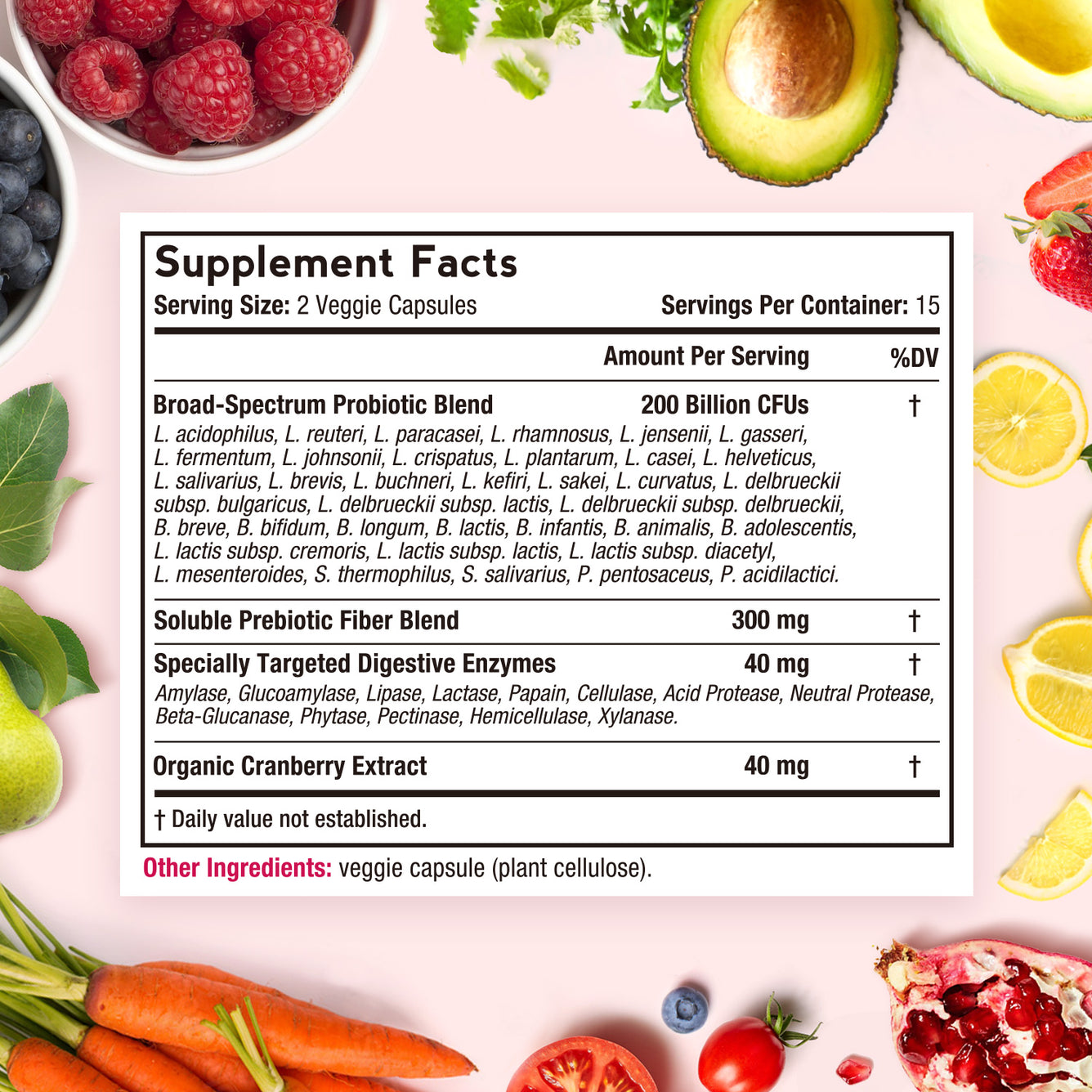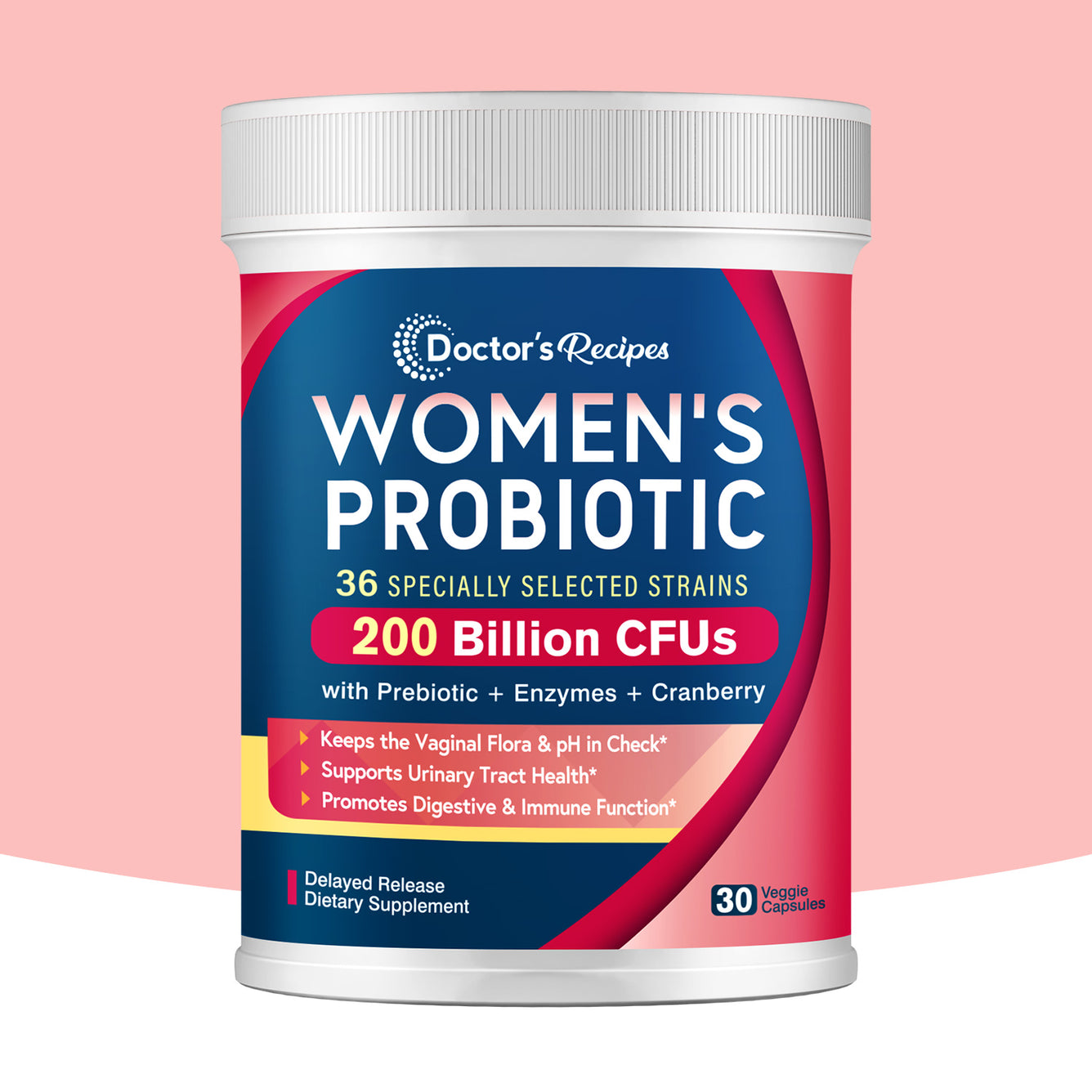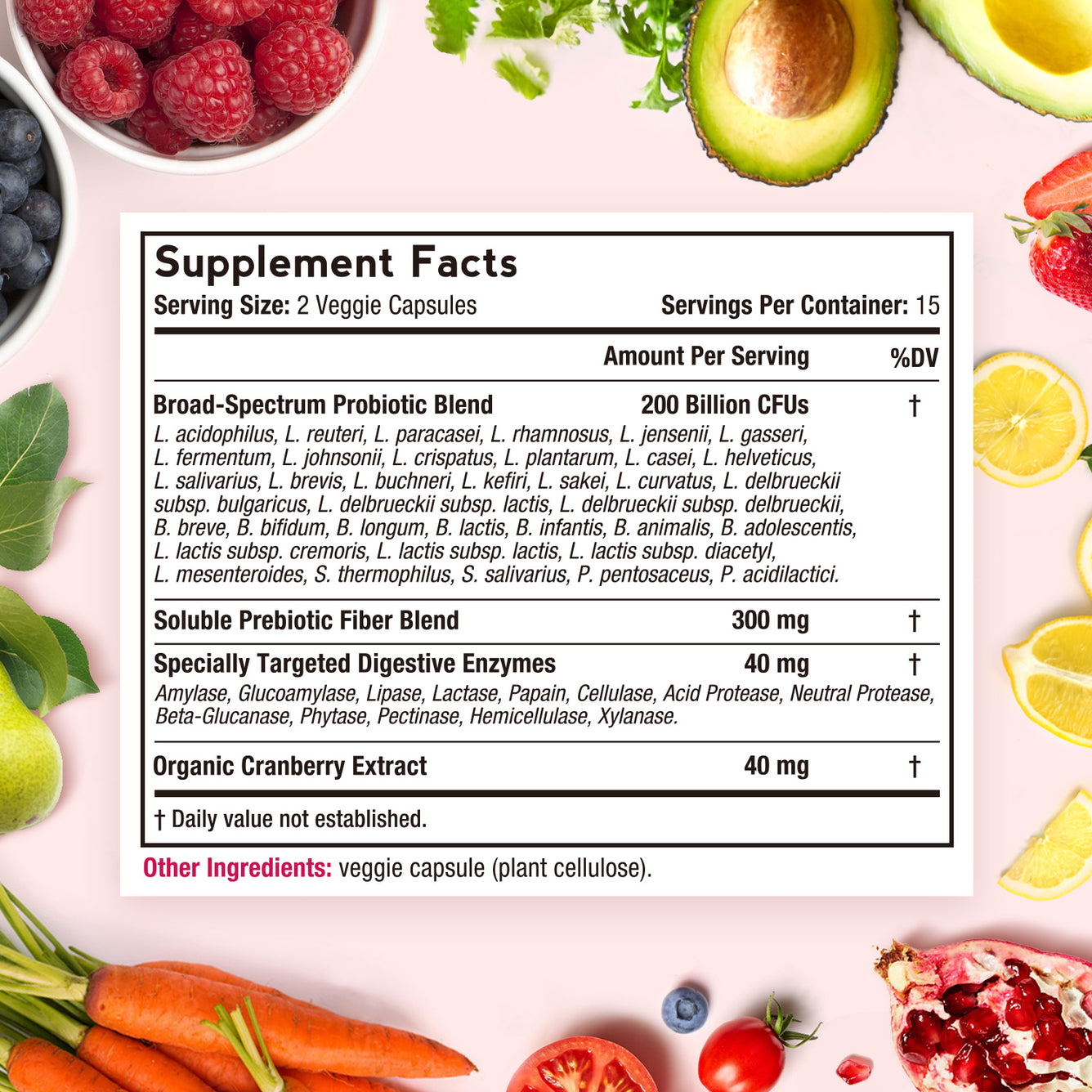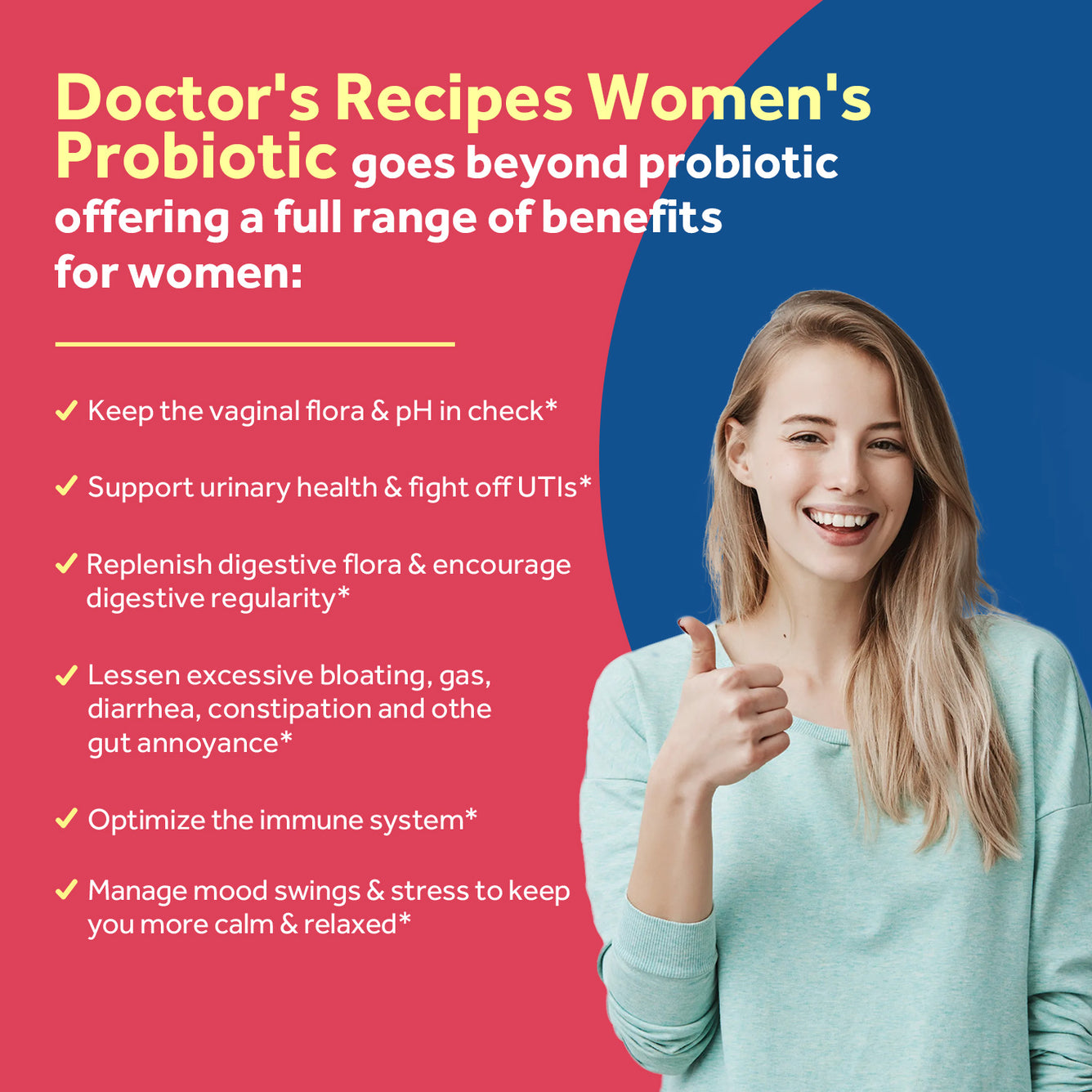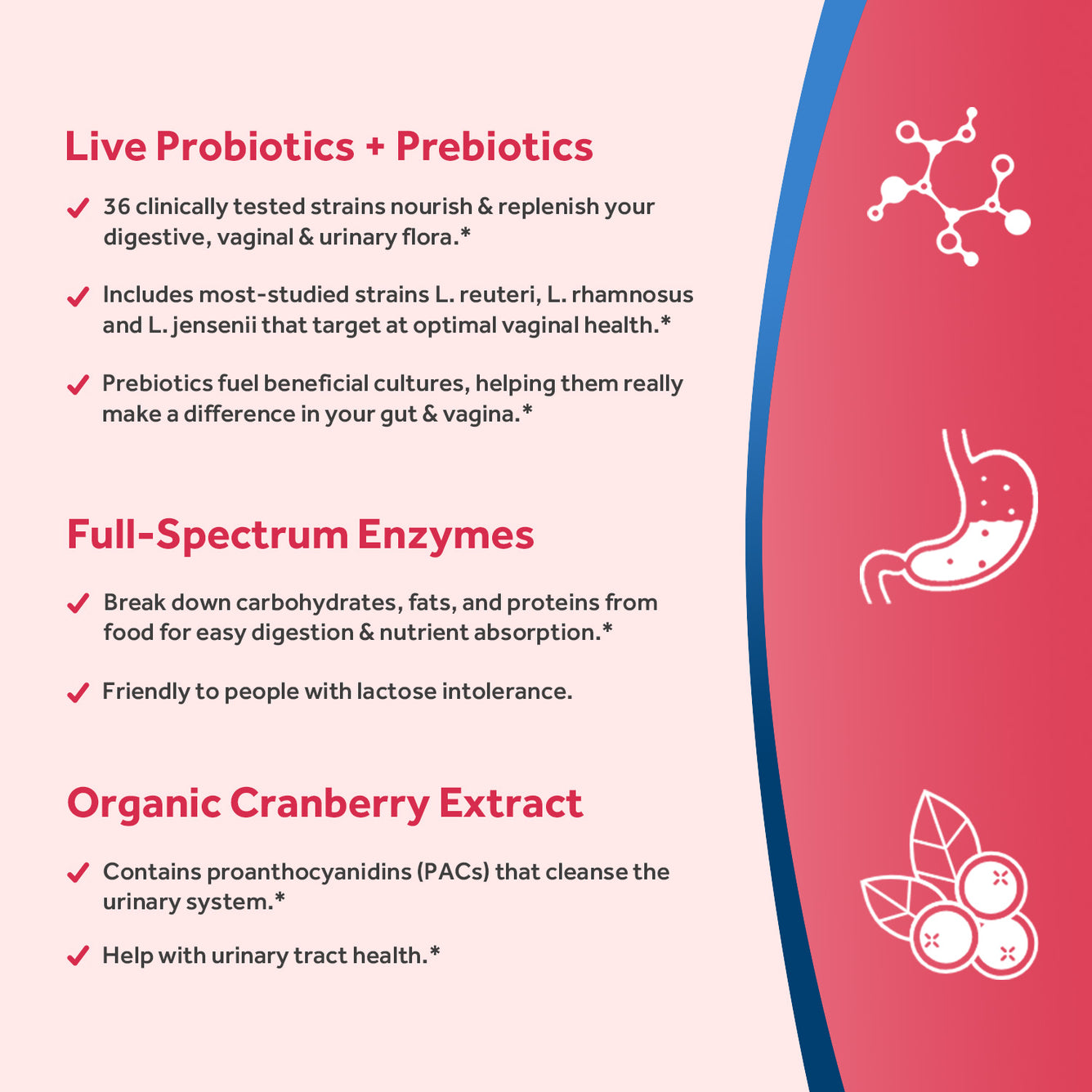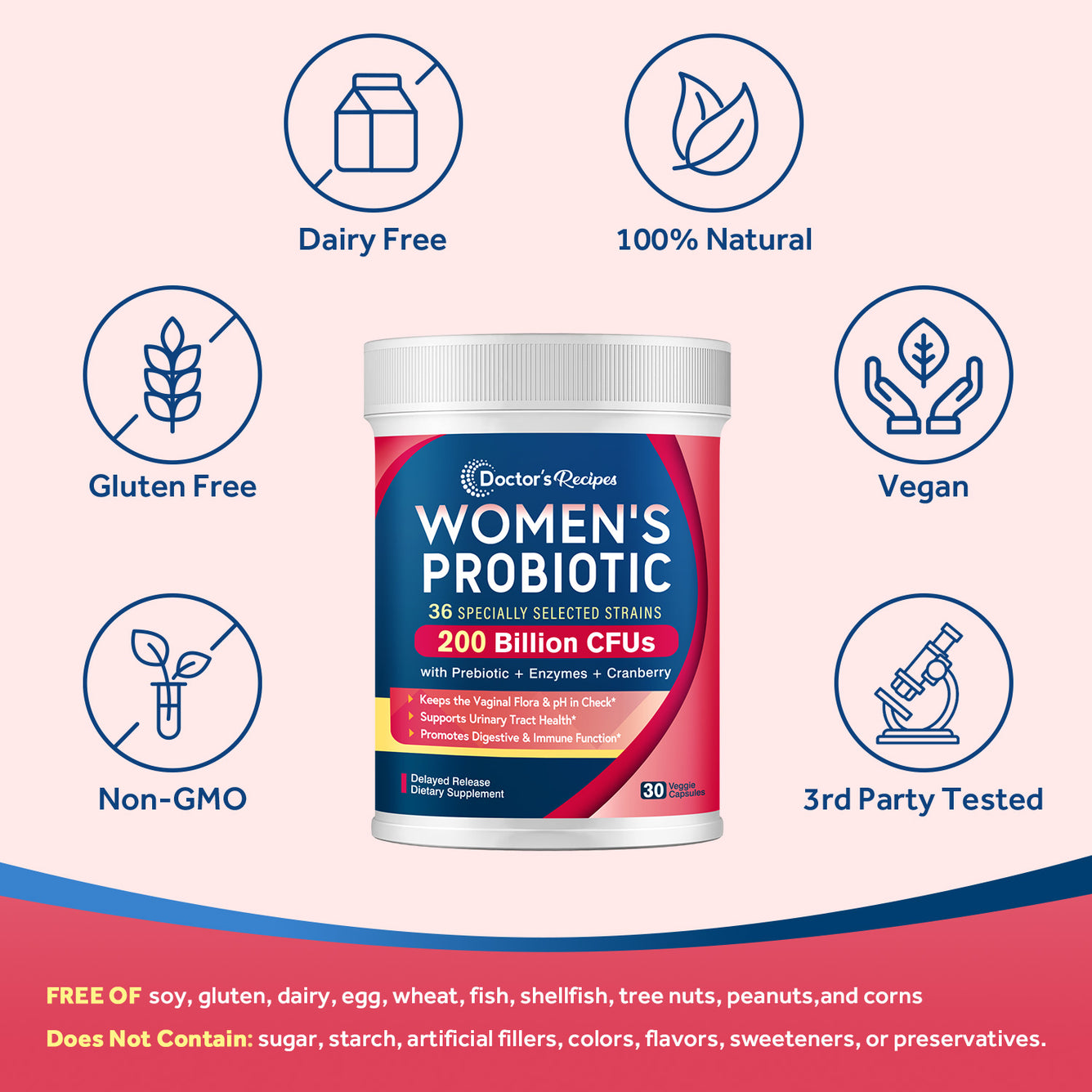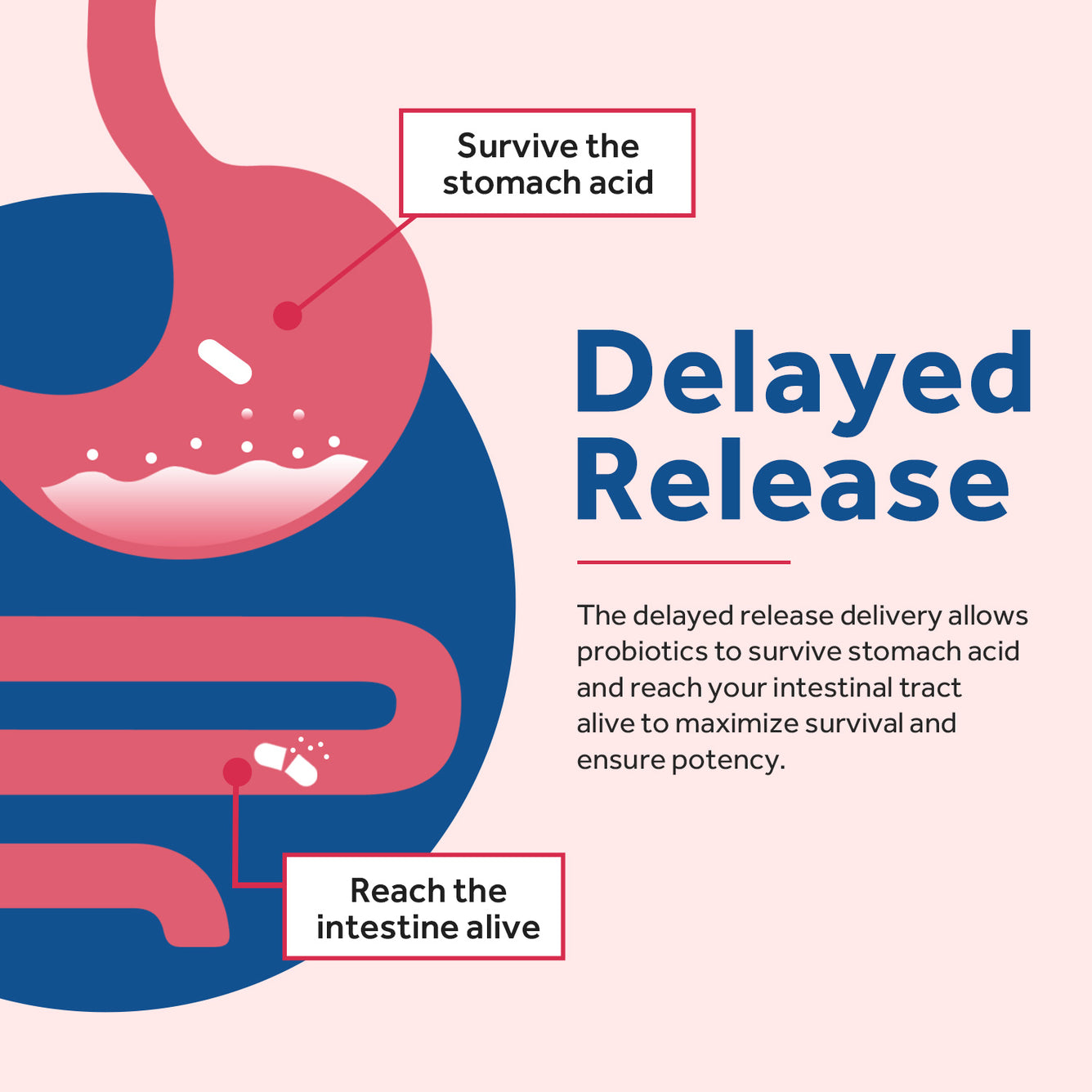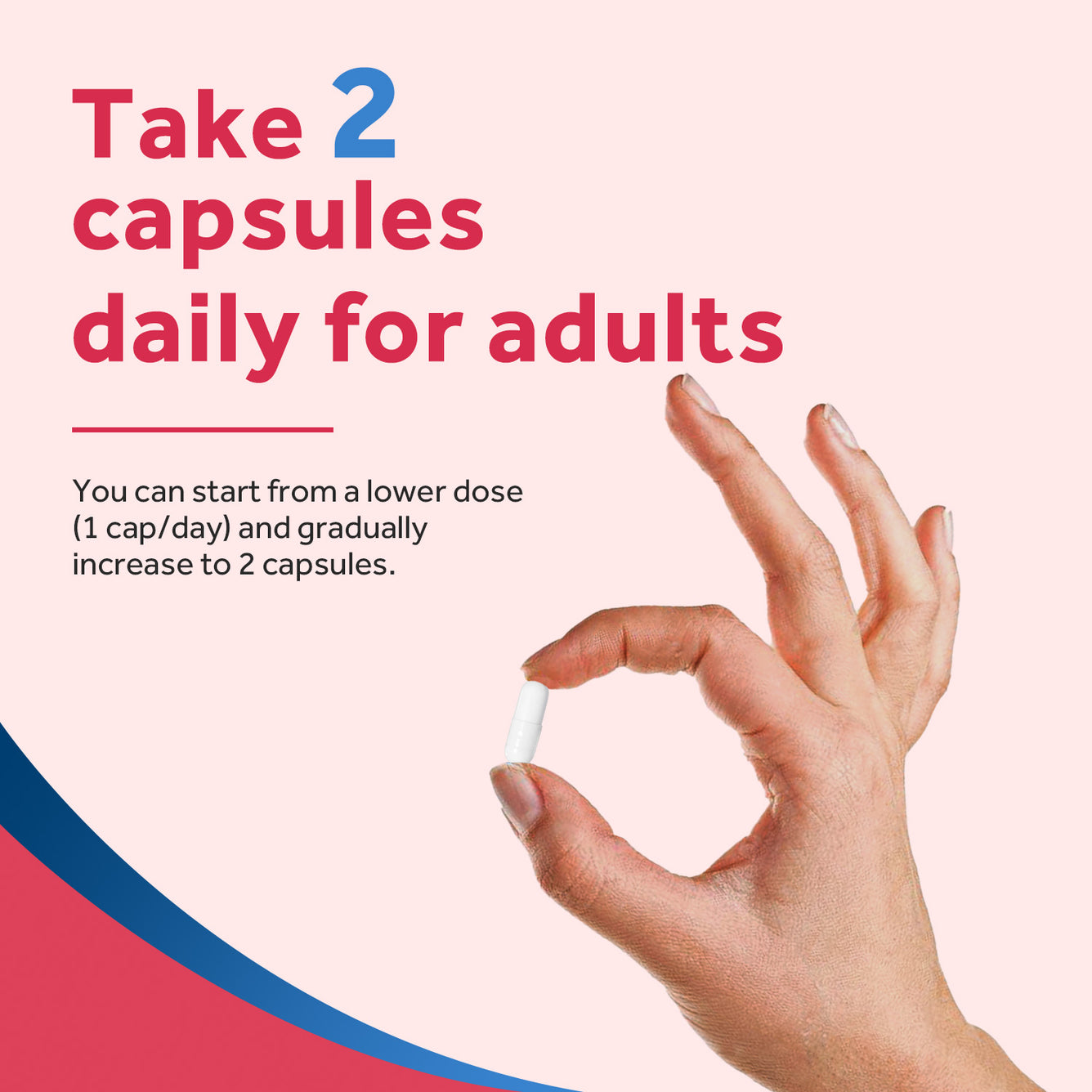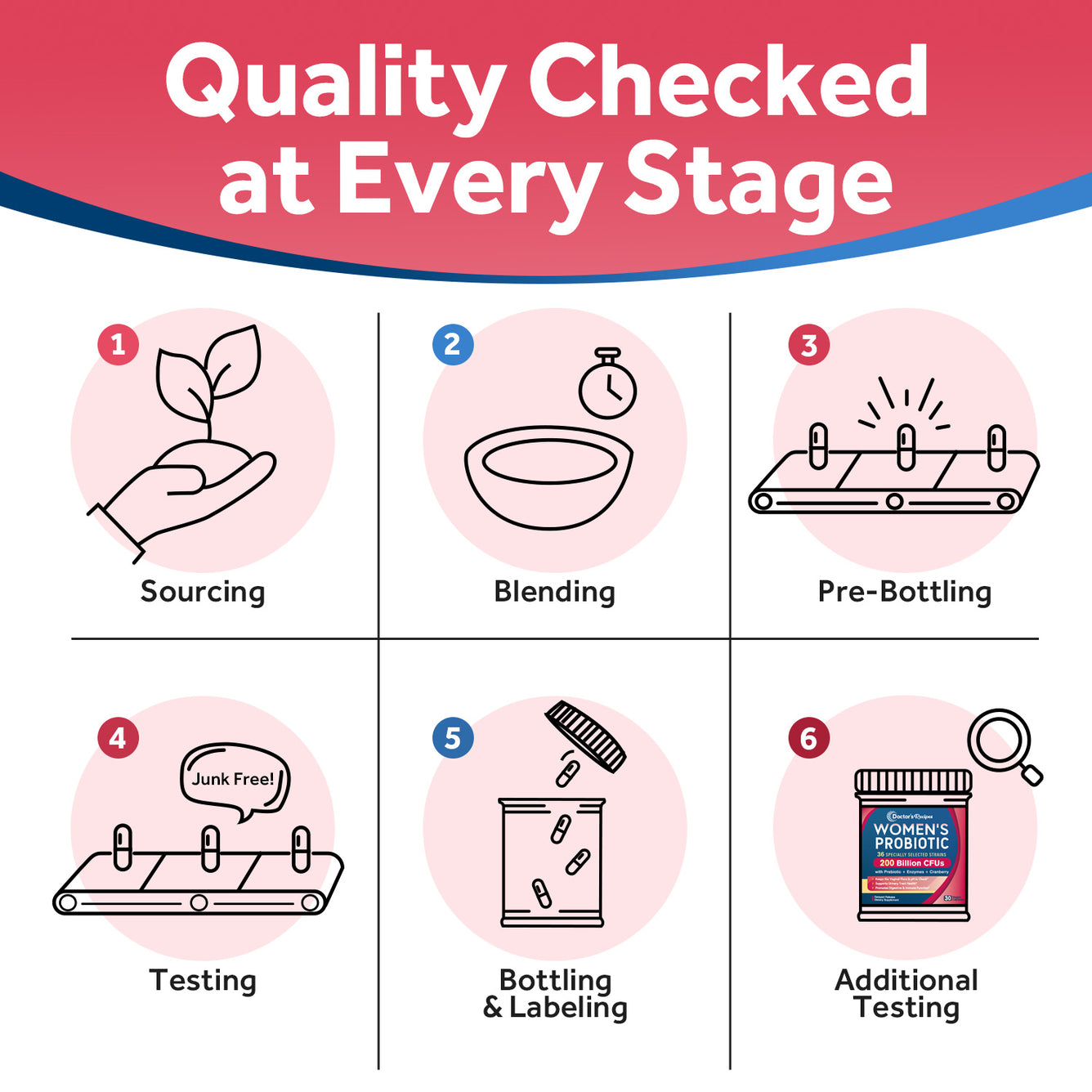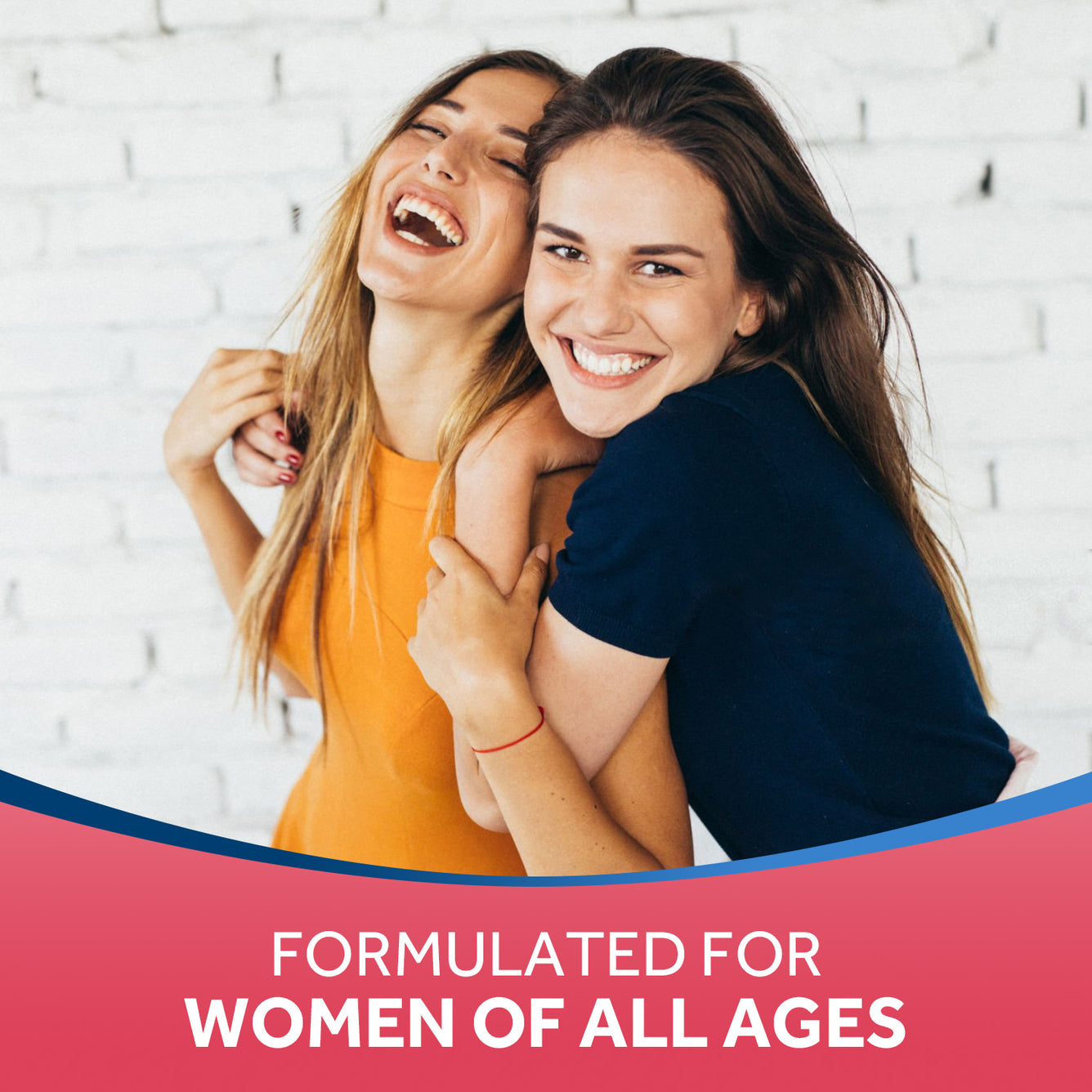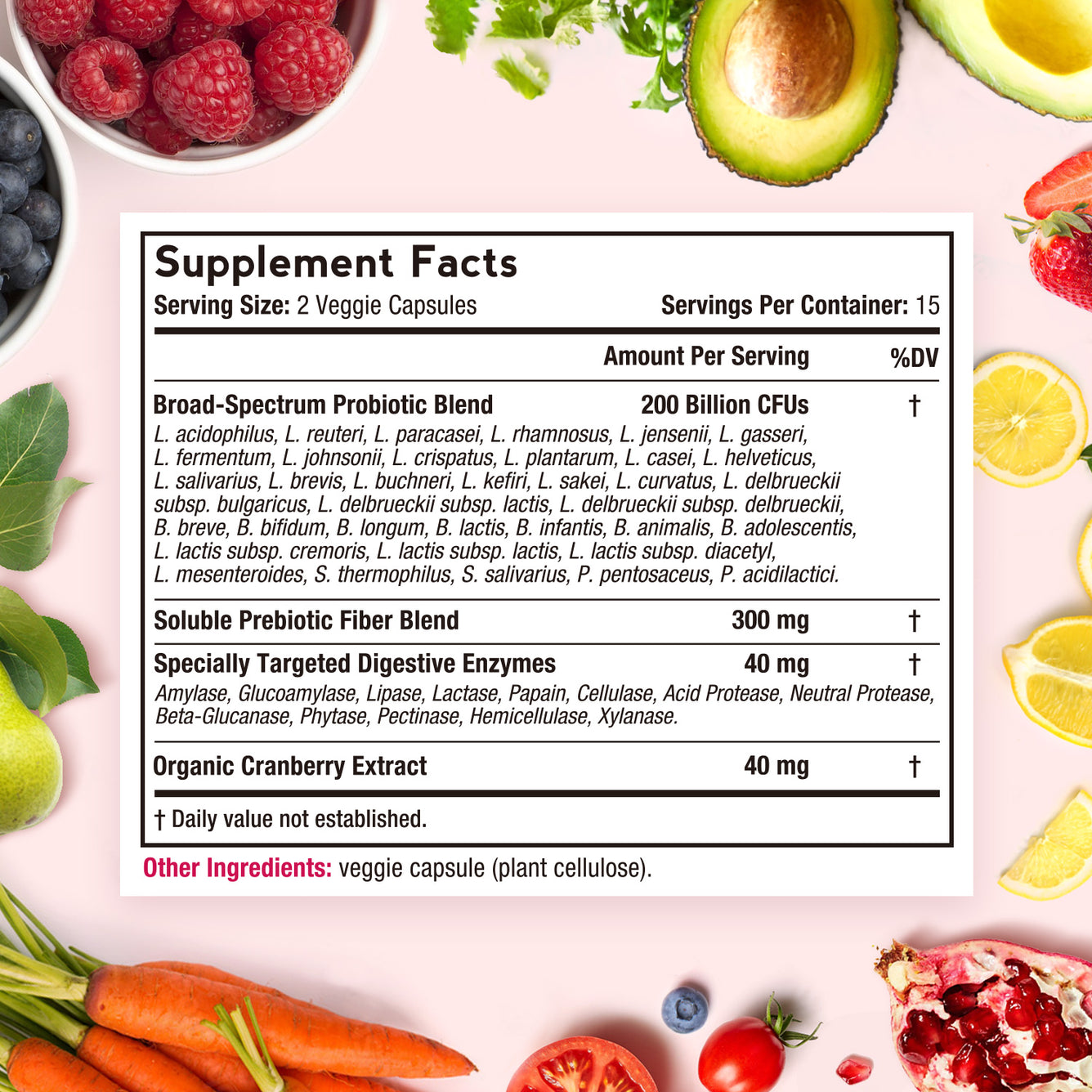 200 Billion Ultra High Potency Women's Probiotic
Doctor's Recipes Probiotics for Women, 200 Billion CFU 36 Strains, with Prebiotic, Enzymes & Cranberry, Vaginal Urinary Digestive & Immune, Shelf Stable, Delayed Release, Ultra High Potency, 30 Caps
| INGREDIENT | AMOUNT | HELPS SUPPORT |
| --- | --- | --- |
| Broad-Spectrum Probiotic Blend | 200 Billion CFU | Nourish & Replenish Your Digestive, Vaginal & Urinary Flora |
| Soluble Prebiotic Fiber Blend | 300 mg | Feed the Good Bacteria in Your Gut & Vagina |
| Specially Targeted Digestive Enzymes | 40 mg | Break Down Carbohydrates, Fats, and Proteins from Food for Easy Digestion & Nutrient Absorption |
| Organic Cranberry Extract | 40 mg | Cleanse the Urinary System & Fight off UTIs |
Environmentally Friendly
Make it a long-term approach to wellness

Fast and Secure Delivery
Free shipping on orders over $50

Superior Service
Accessible, approachable & responsive

Shop with Confidence
Money back guaranteed
Ultra High Potency Feminine Reset
200 Billion CFU & 36 Strains
Our marketing-leading 200 billion probiotic formula provides rapid replenishment for women who are in need of a "feminine reset" by giving your gut, vagina, urinary tract, immunity and mood the extra push they need.
Organic Prebiotic Fiber
Prebiotics are compounds in food that selectively stimulate the growth or activity of desirable colon & vaginal microorganisms. They are non-digestible dietary fibers that feed the beneficial bacteria in your gut & vagina.
Full-Spectrum Enzymes
This carefully formulated blend is enforced with digestive enzymes, that help break down carbohydrates, fats, and proteins from food for easy digestion & nutrient absorption. Friendly to people with lactose intolerance.
Organic Cranberry Extract
A-type proanthocyanidins (PACs) naturally occurring in cranberries is effective in fighting off urinary tract infections (UTIs) by inhibiting the adhesion of type I and P-fimbriated uropathogens (e.g. uropathogenic E. coli) to the bladder wall.

Personal Choices
Women may occasionally need more advanced care when it comes to feminine health. Doctor's Recipes Upgraded 200 Billion Women's Probiotic is designed for emergency feminine reset for women who have experienced digestive and vaginal imbalance caused by antibiotic use, stress or travel.
With 36 clinically tested strains nourishing and replenishing your vaginal & urinary flora, this women's newest sidekick is able to deliver fast-acting support for women's critical needs. This shelf stable probiotic comes in a tiny, portable bottle easily fitting into your daily regimen to replenish good bacteria to your digestive & feminine system.
Professional Solutions
36 CLINICALLY PROVEN STRAINS
Lactobacillus Strains
Lactobacillus acidophilus, Lactobacillus reuteri, Lactobacillus paracasei,
Lactobacillus rhamnosus, Lactobacillus jensenii, Lactobacillus gasseri, Lactobacillus fermentum, Lactobacillus johnsonii, Lactobacillus crispatus, Lactobacillus plantarum, Lactobacillus casei, Lactobacillus helveticus, Lactobacillus salivarius, Lactobacillus brevis, Lactobacillus buchneri,
Lactobacillus kefiri, Lactobacillus sakei, Lactobacillus curvatus, Lactobacillus delbrueckii subsp. Bulgaricus, Lactobacillus delbrueckii subsp. Lactis, Lactobacillus delbrueckii subsp. Delbrueckii
Bifidobacterium Strains
Bifidobacterium breve, Bifidobacterium bifidum, Bifidobacterium longum,
Bifidobacterium lactis, Bifidobacterium infantis, Bifidobacterium animalis, Bifidobacterium adolescentis
Lactococcus Strains
Lactococcus lactis subsp. cremoris, Lactococcus lactis subsp. lactis,
Lactococcus lactis subsp. diacetyl
Leuconostoc Strains
Leuconostoc mesenteroides
Pediococcus Strains
Pediococcus pentosaceus, Pediococcus acidilactici
Streptococcus Strains
Streptococcus thermophilus, Streptococcus salivarius
Section
Drop element here!
Ashley Y.
Verified Purchase
Ticked off all the right boxes for me!

I was looking for a high potency probiotic after taking Amoxicillin for recurrent UTI. Did a lot of research on different brands of probiotics before landing on these! This product has ticked off all the right boxes for me! The 200 billion high CFU count is perfect for post antibiotic digestive & vaginal reset and the cranberry extract in it should be helpful with my UTIs.
Samantha S.
Verified Purchase
Felt difference on the first day!

I have suffered with IBS and other GI problems for years. I've been taking probiotics around 100 billion CFUs. They worked fine but I figured a stronger product may be worth trying so I found these. Gave me the microbiome balance I was looking for and took away abdominal pain, diarrhea and bloating! No more having to watch my food intake! I definitely feel like a whole new person🧘‍♂️.
Melissa G.
Verified Purchase
No more yeast or BV

I've struggled with BV, VC and yeast infections. The symptoms are on and off and I've tried ways to get rid of them. After a month of taking these, I can honestly say it's under control. This women's probiotic contains all the strains proven to be effective for BV such as Lactobacillus rhamnosus, Lactobacillus reuteri, Lactobacillus brevis and Lactobacillus paracasei. As for the other benefits, it has been keeping me regulated and less bloated. Wish I founded out about these sooner.