Complete Green Superfood Moringa
Sustainably harvested. Freeze dried. Organic.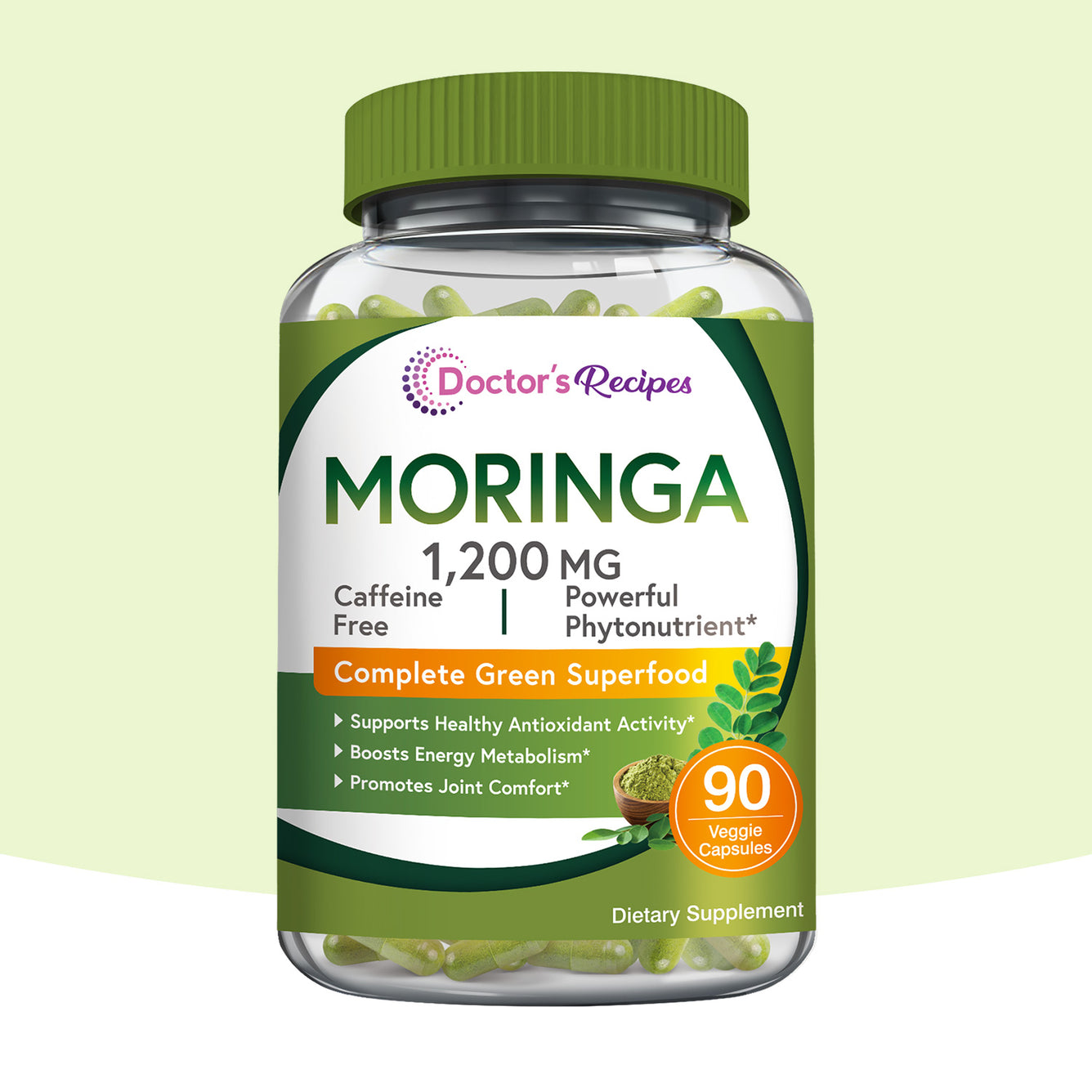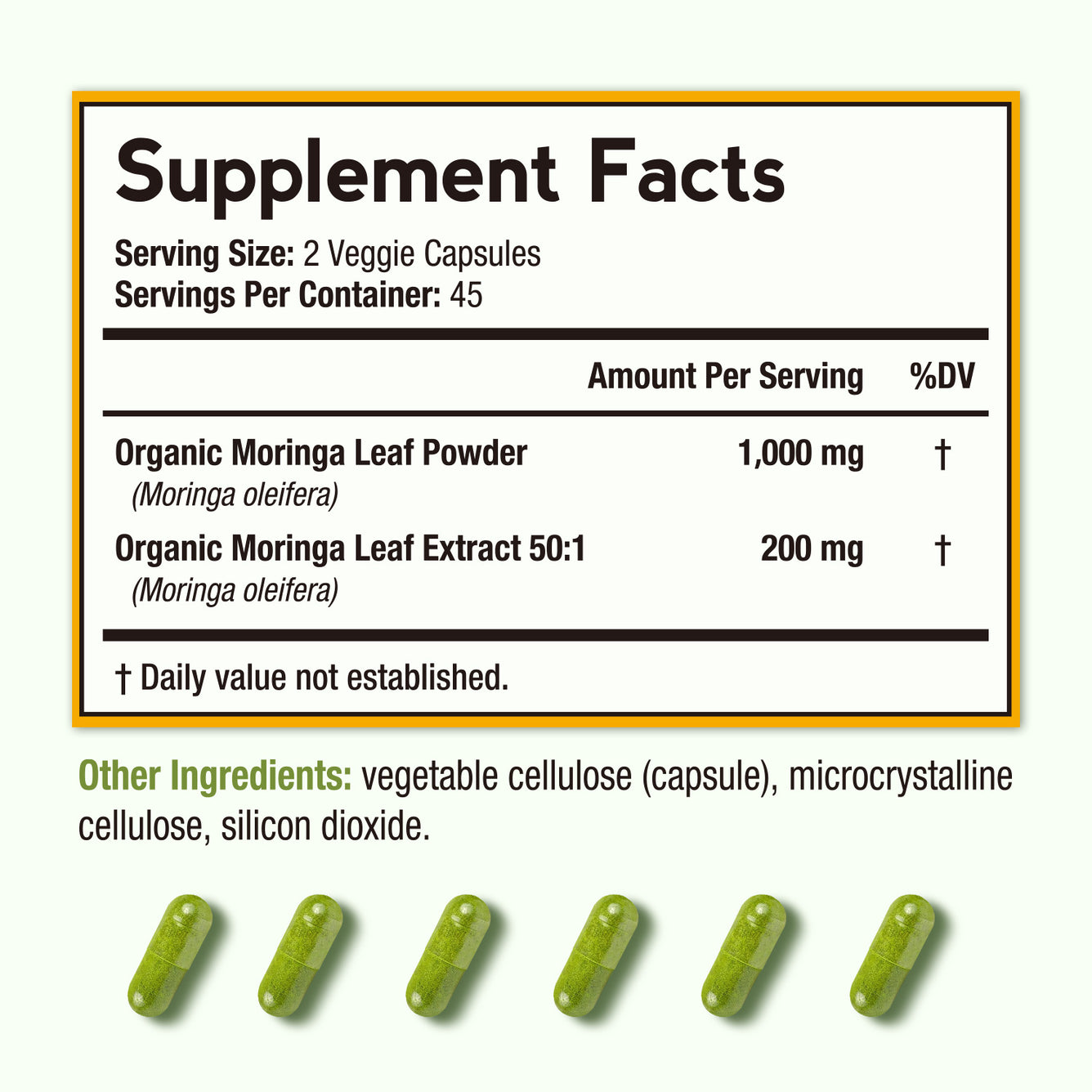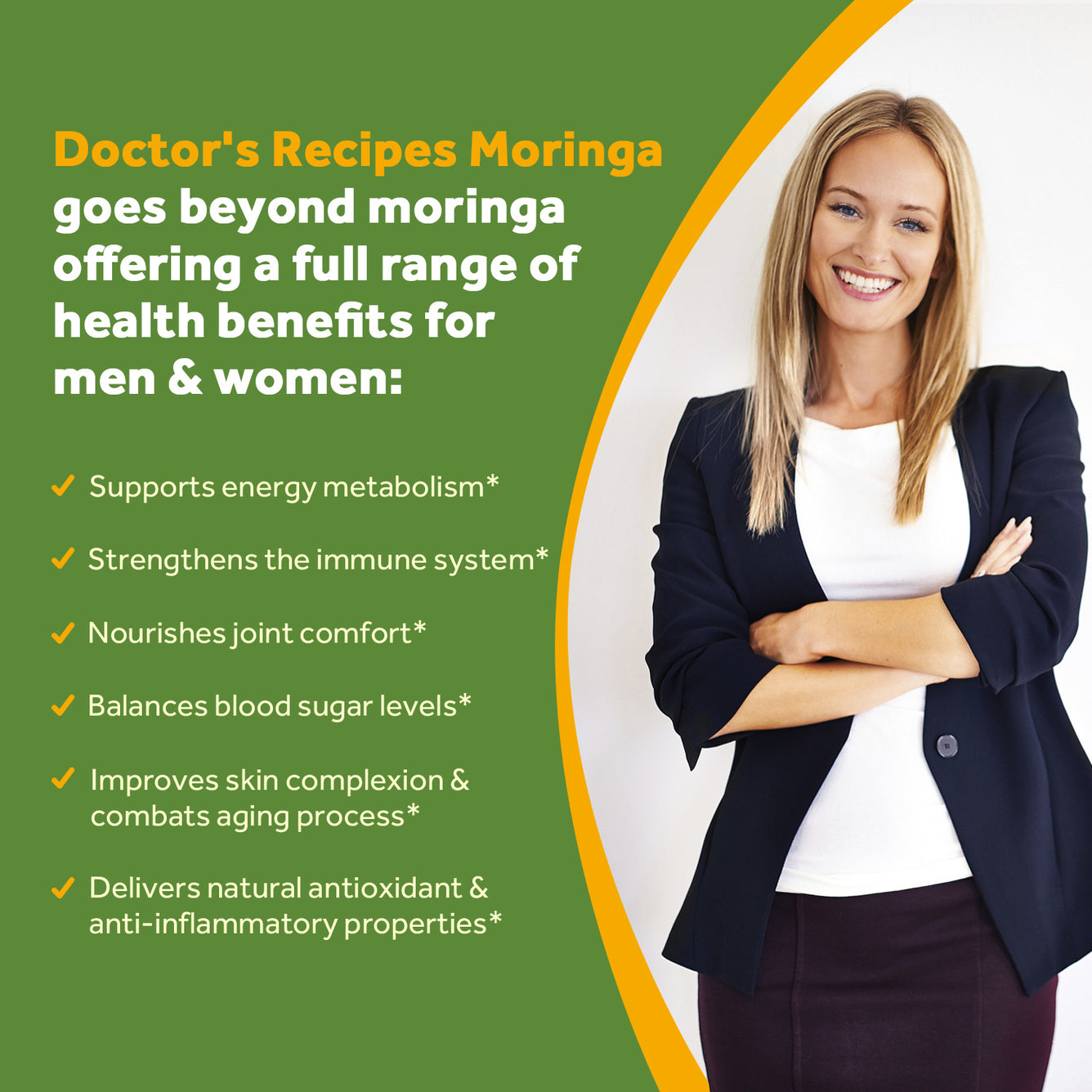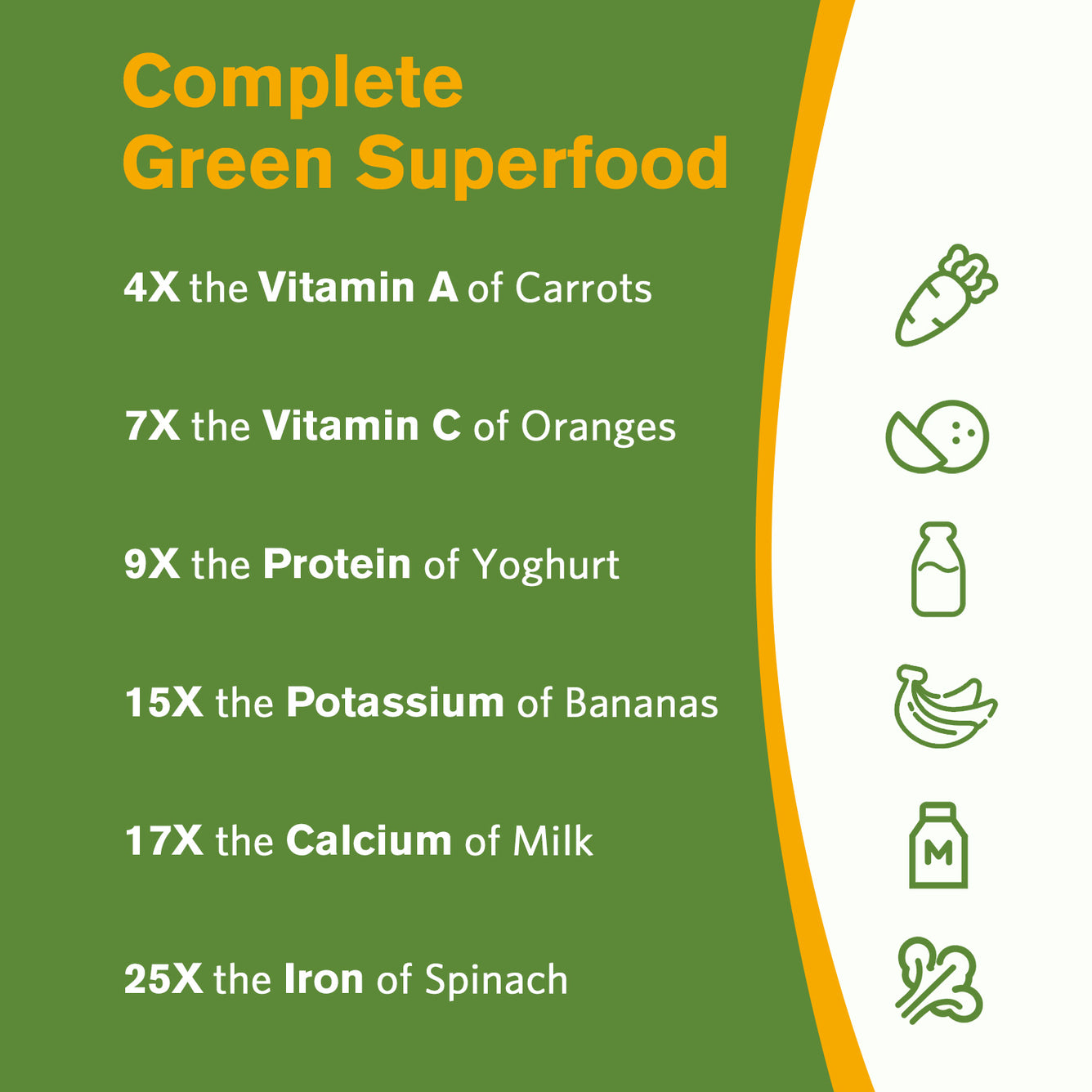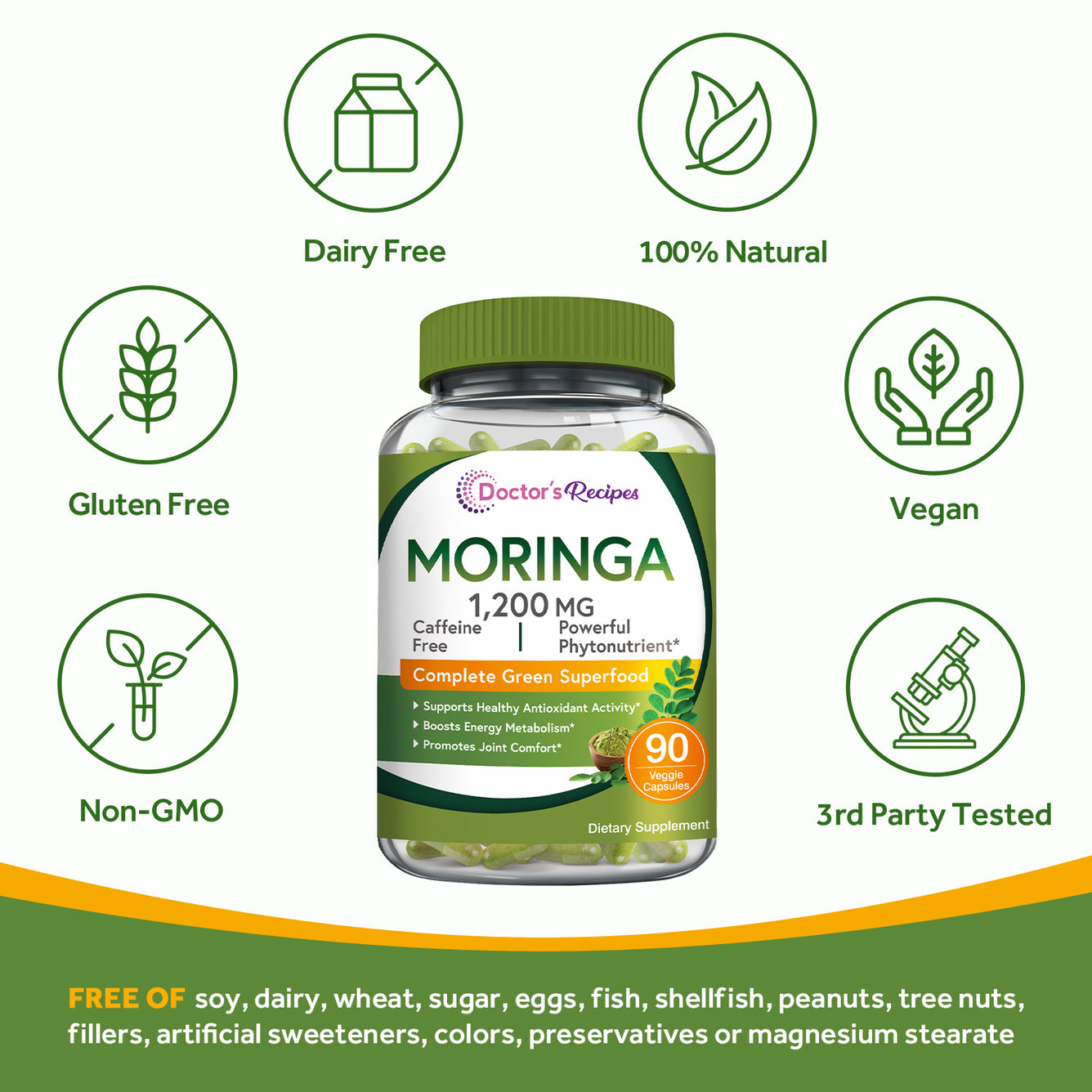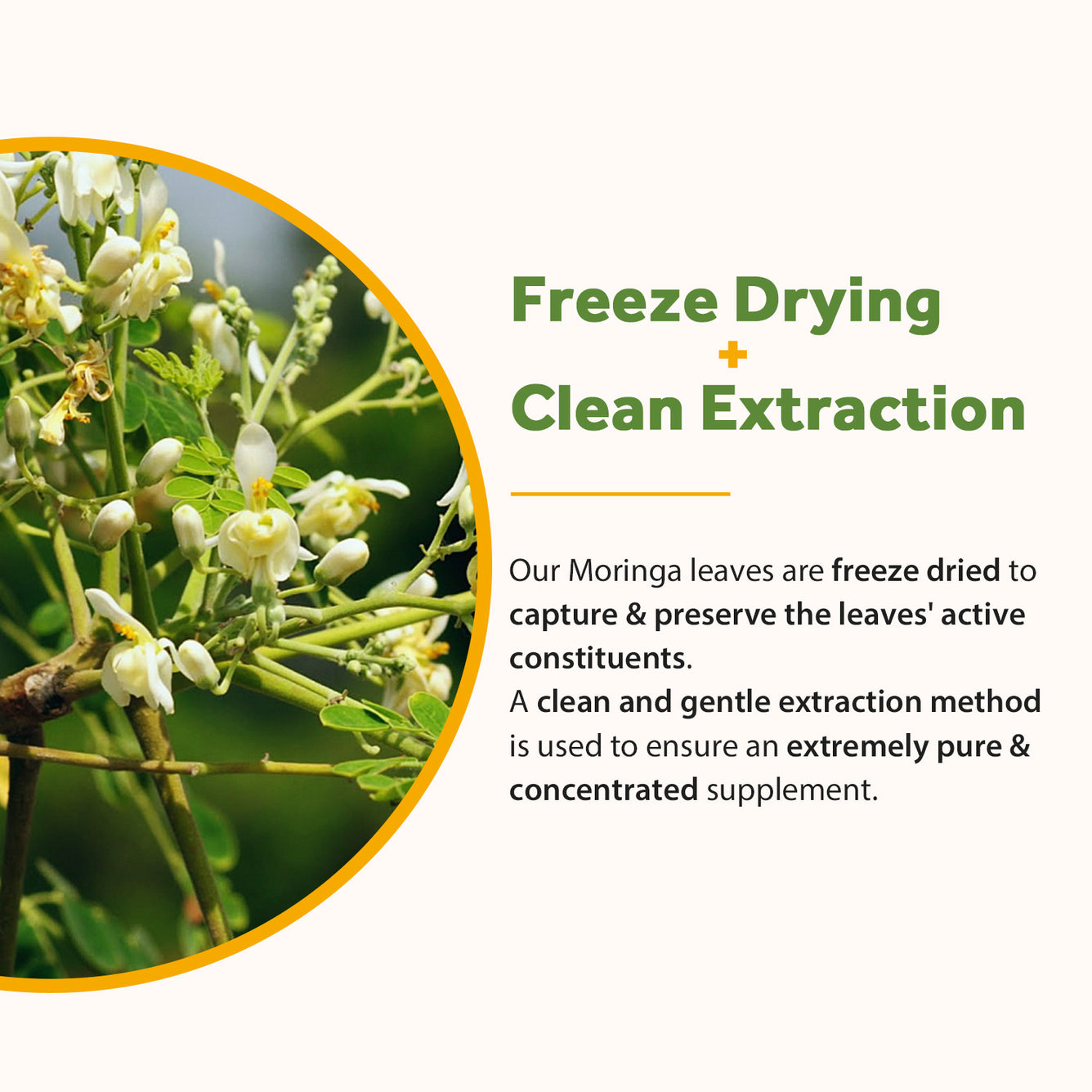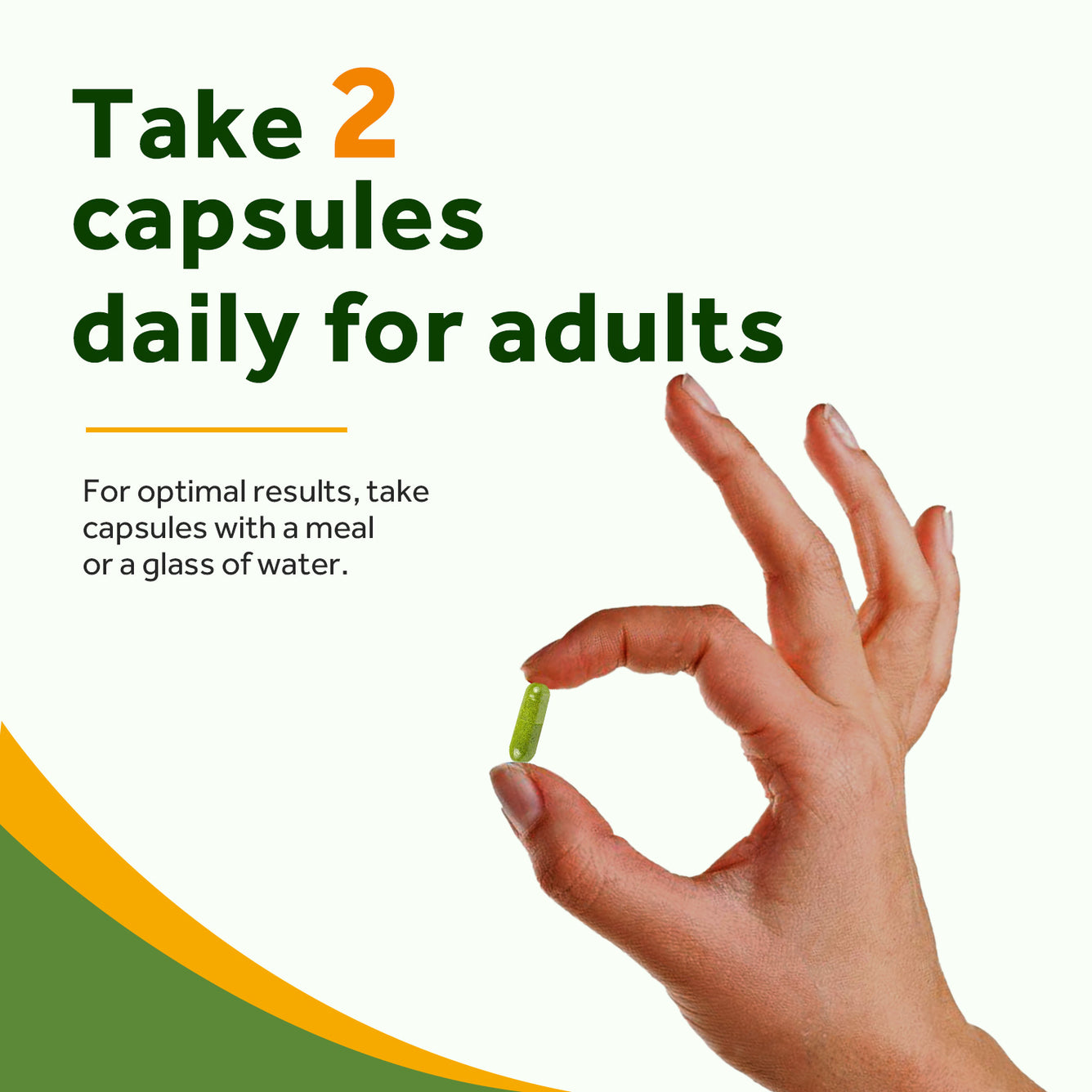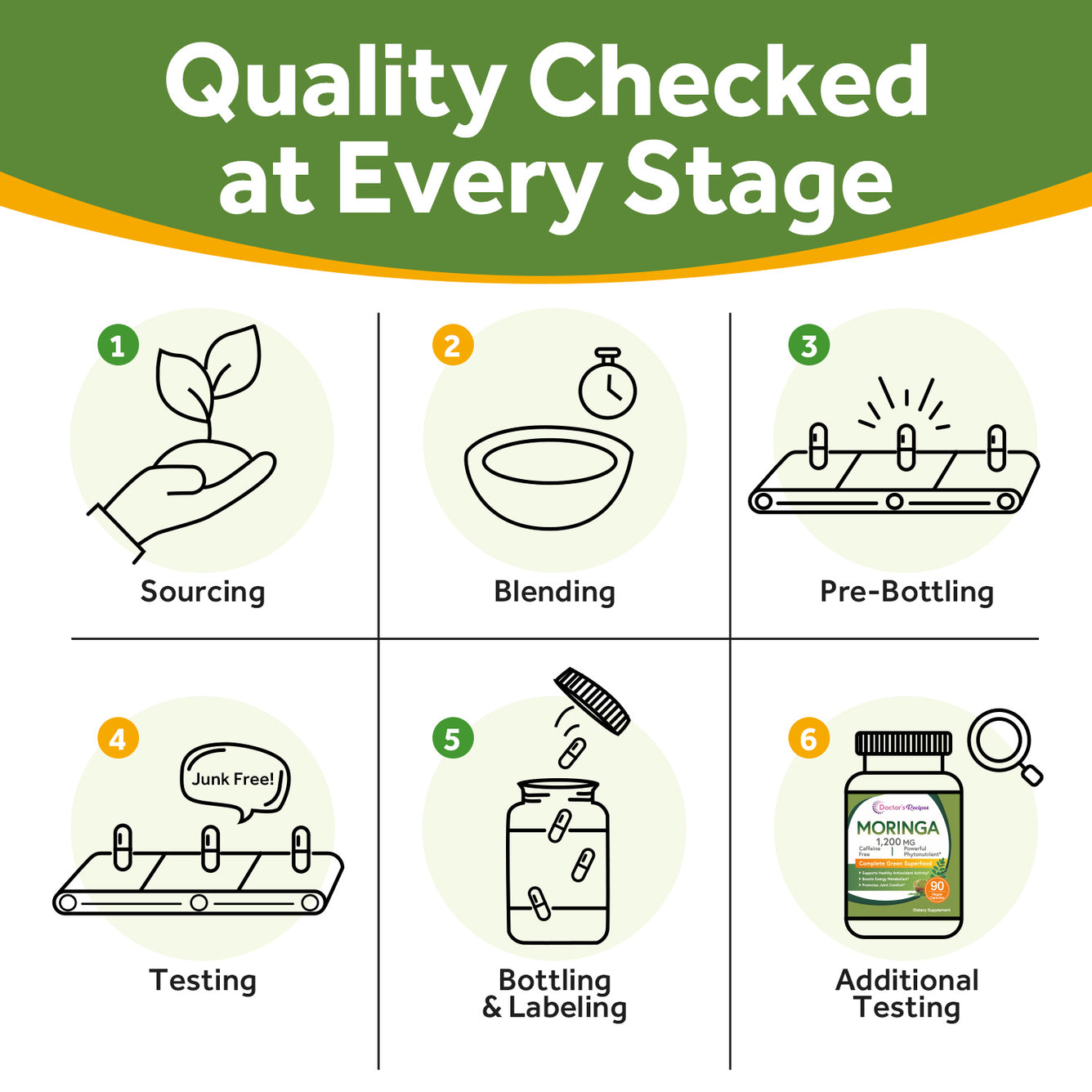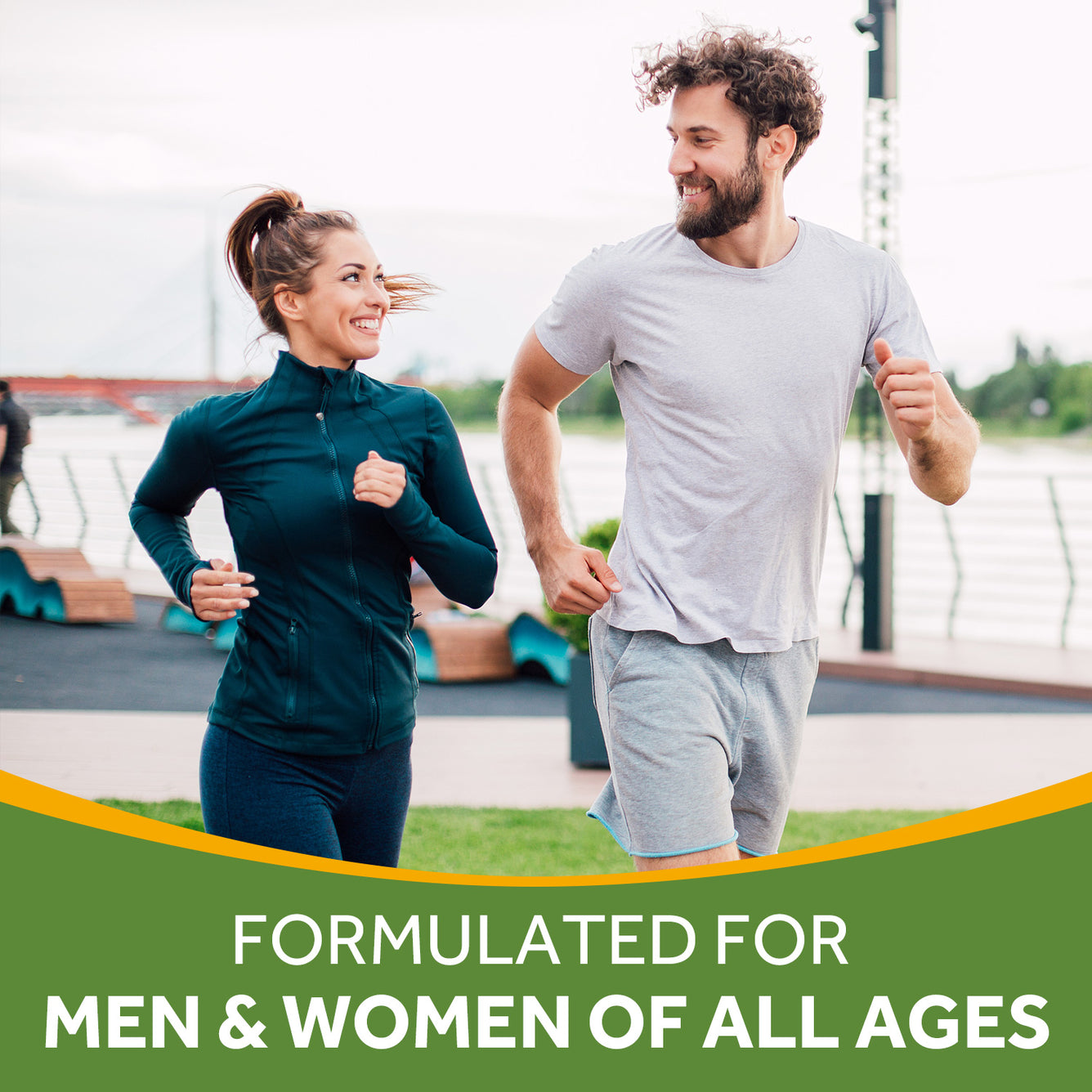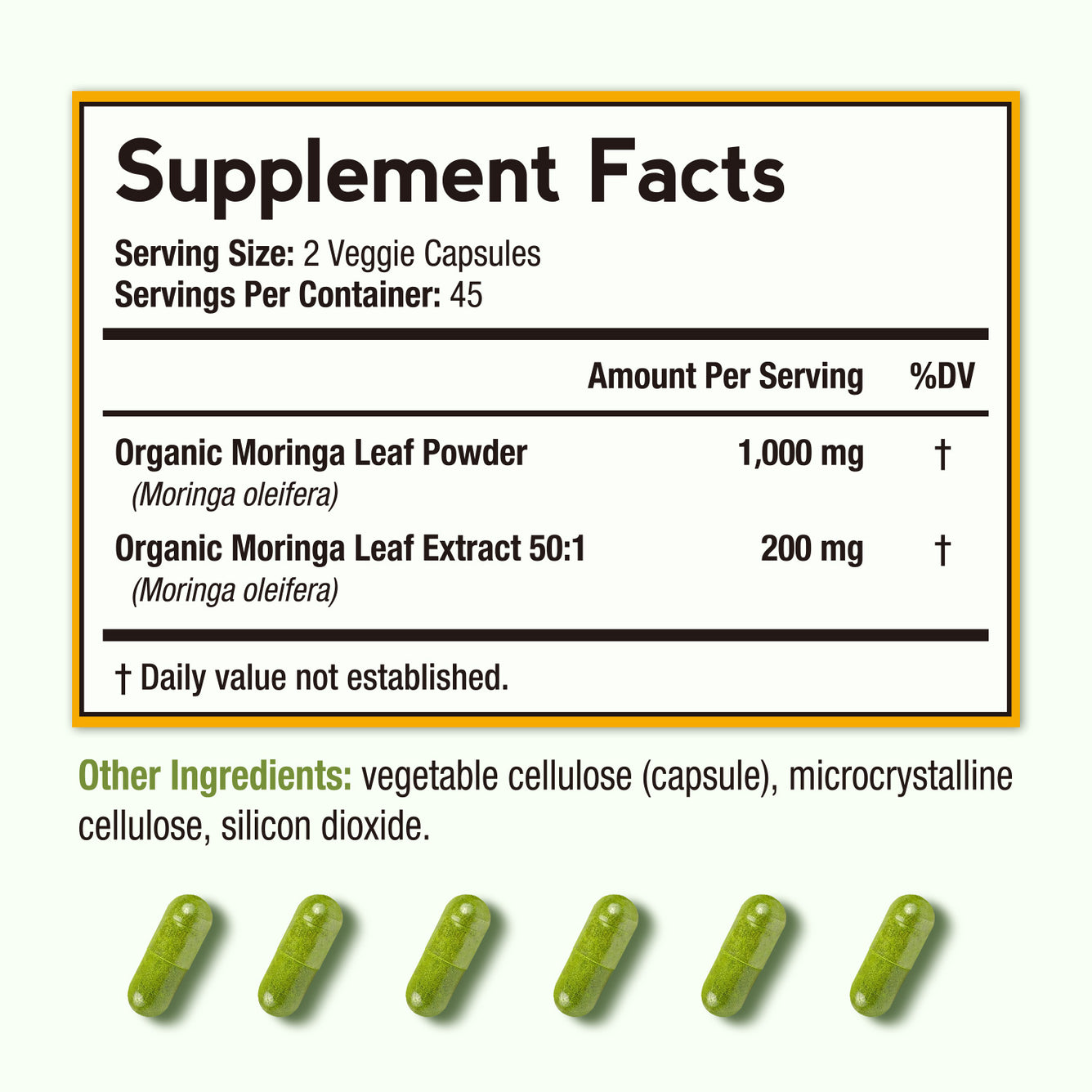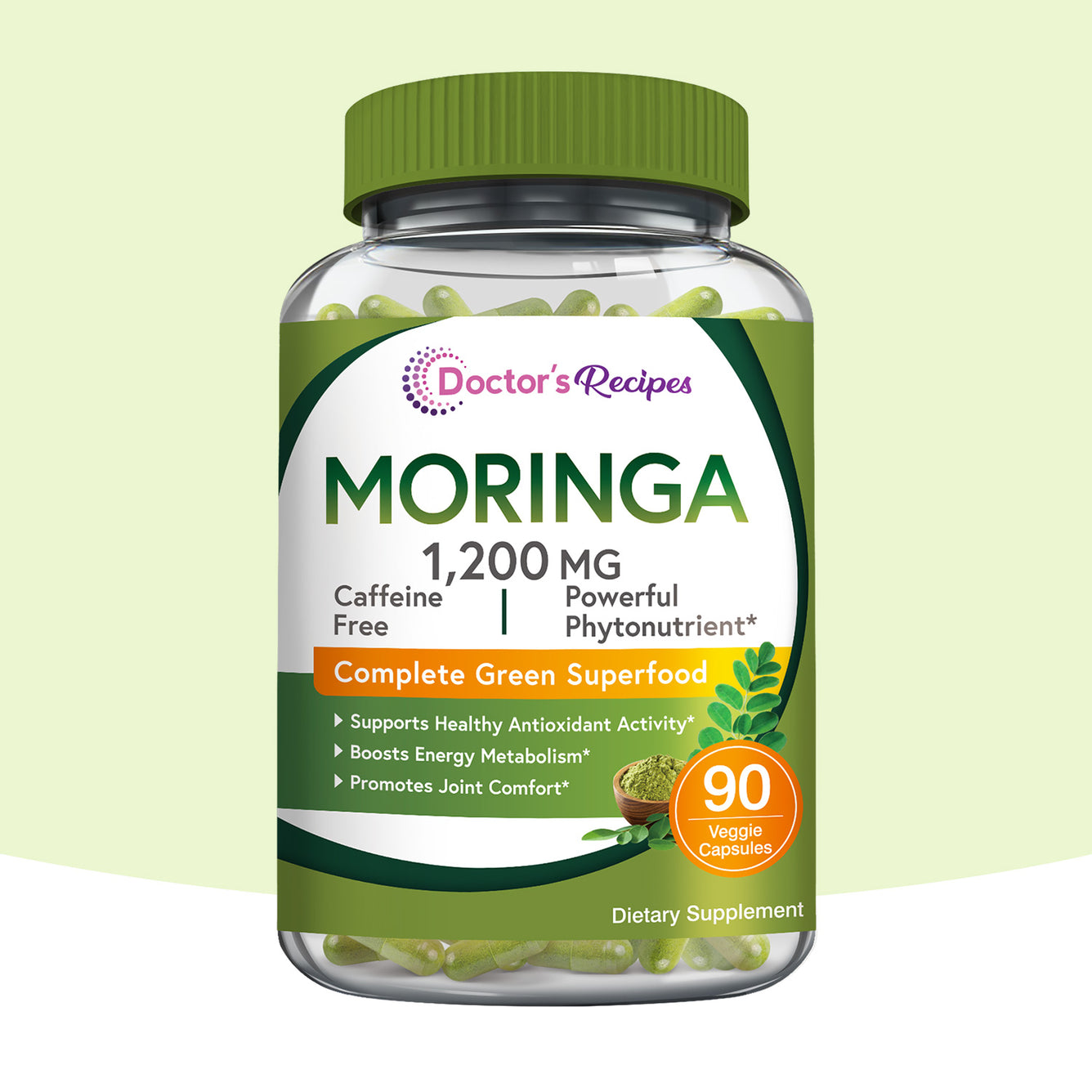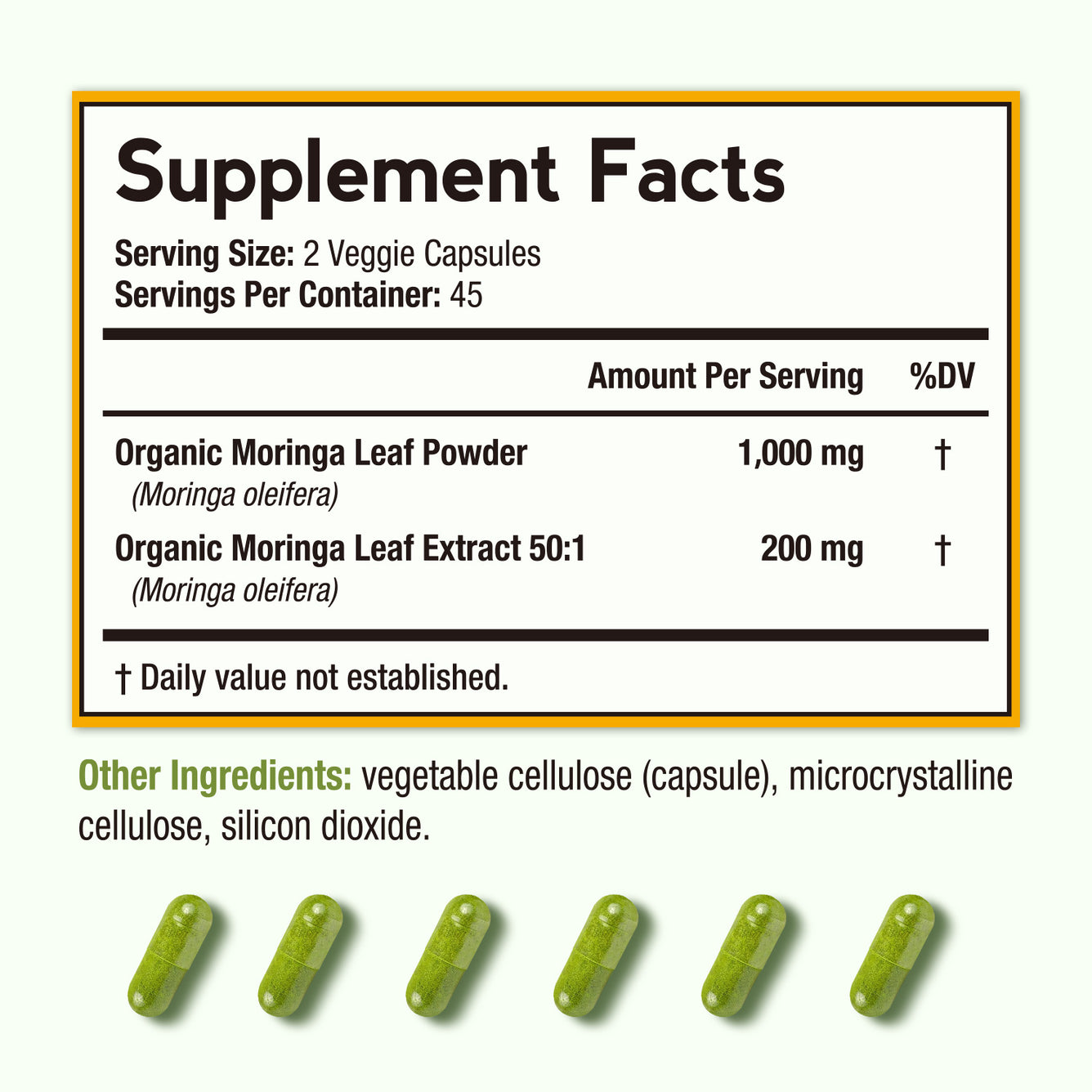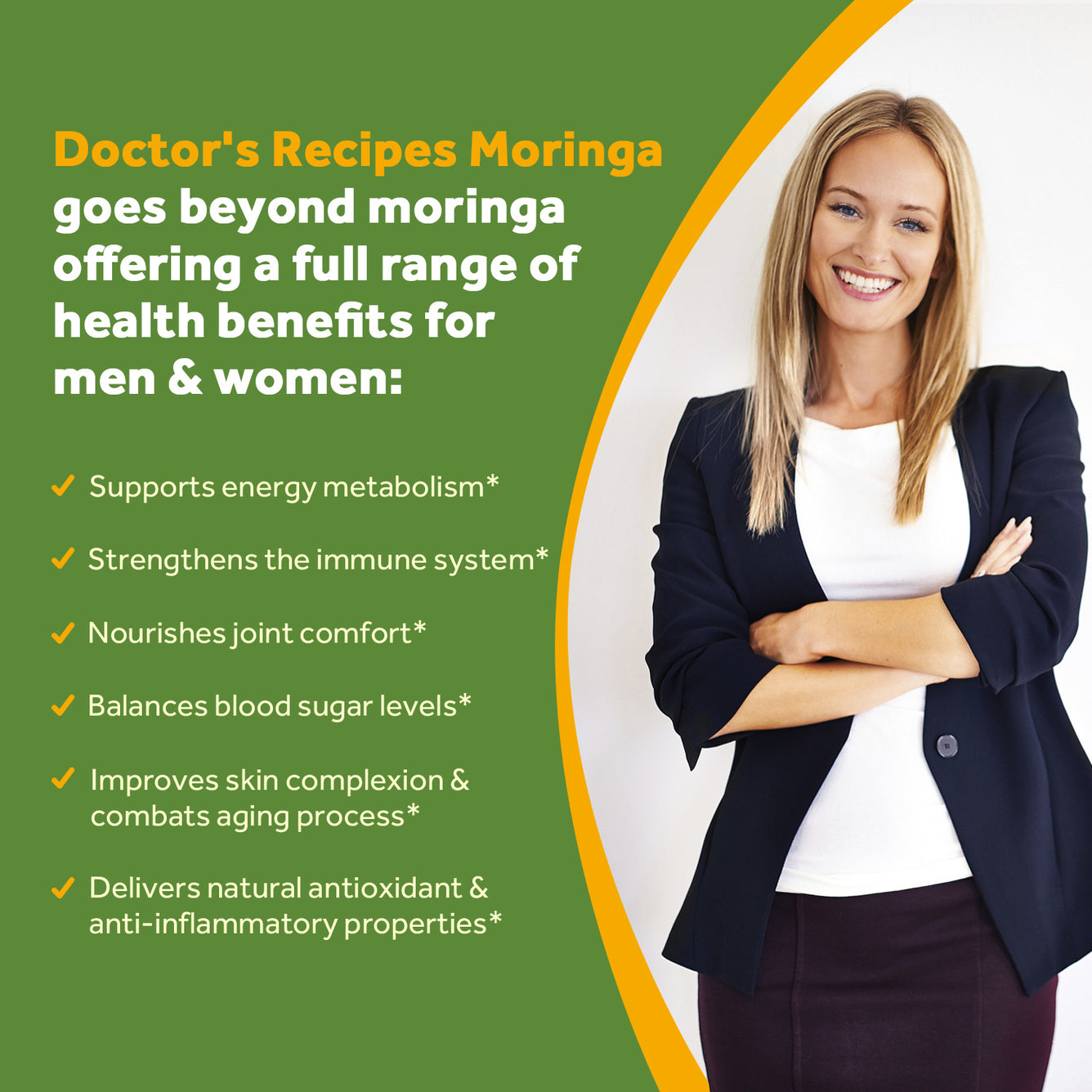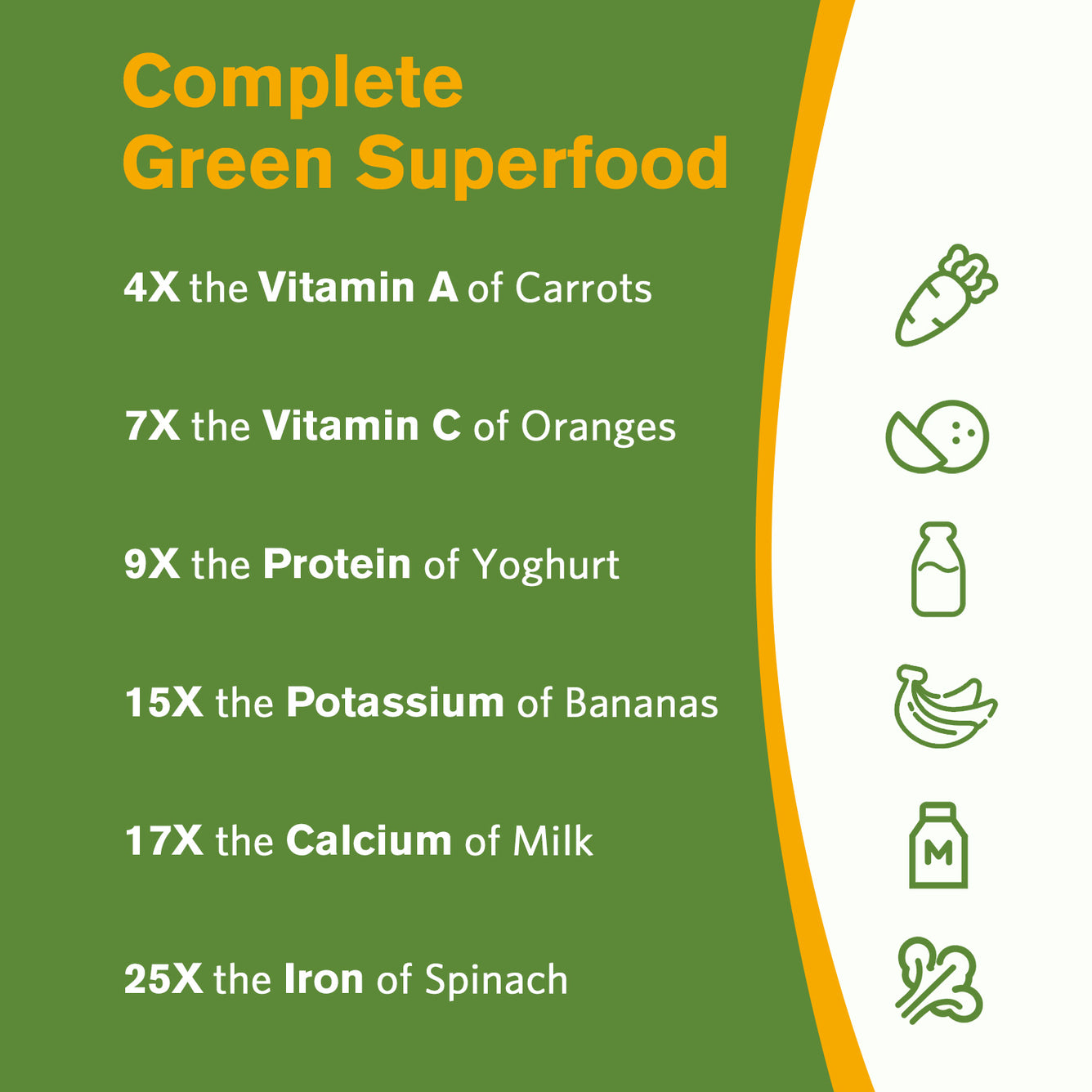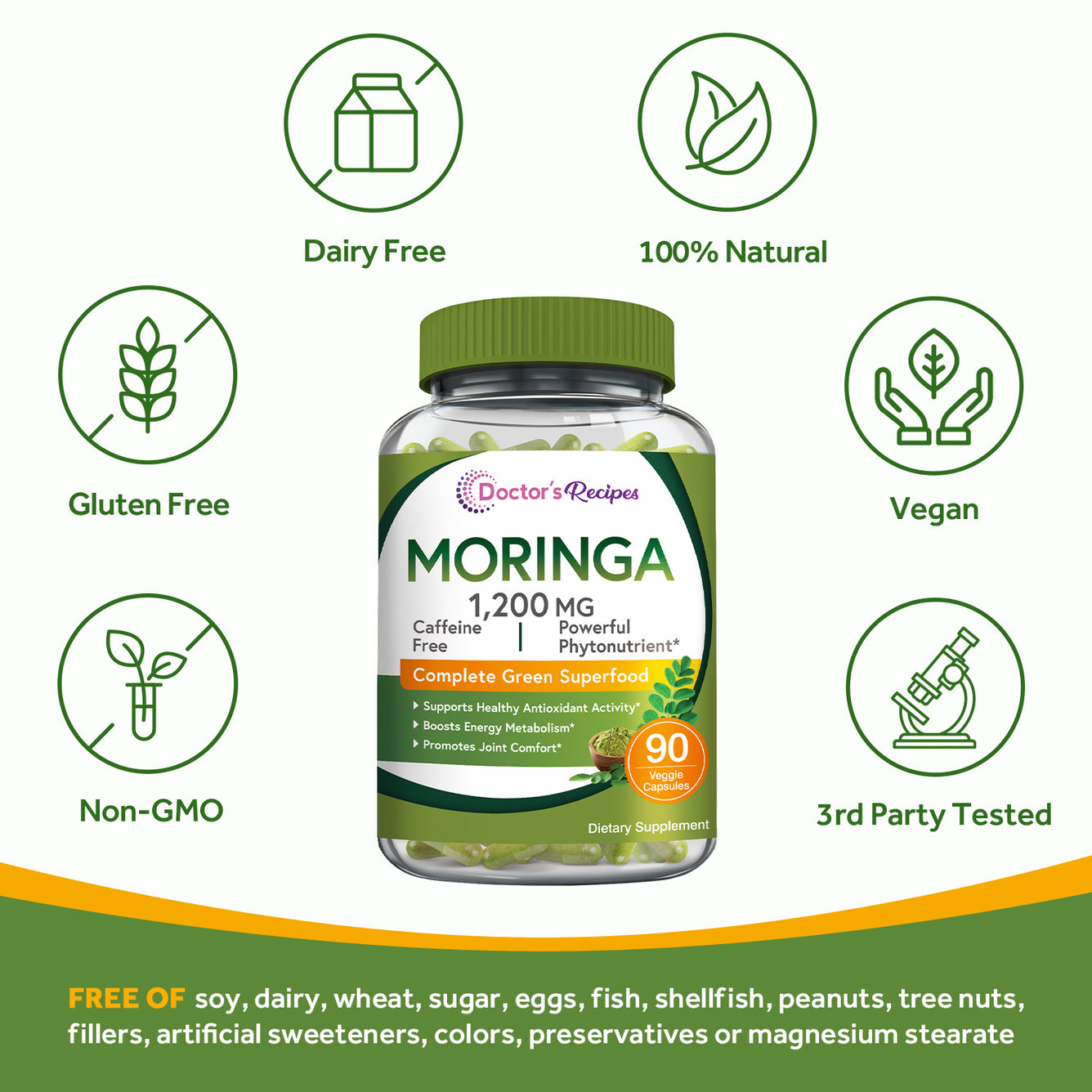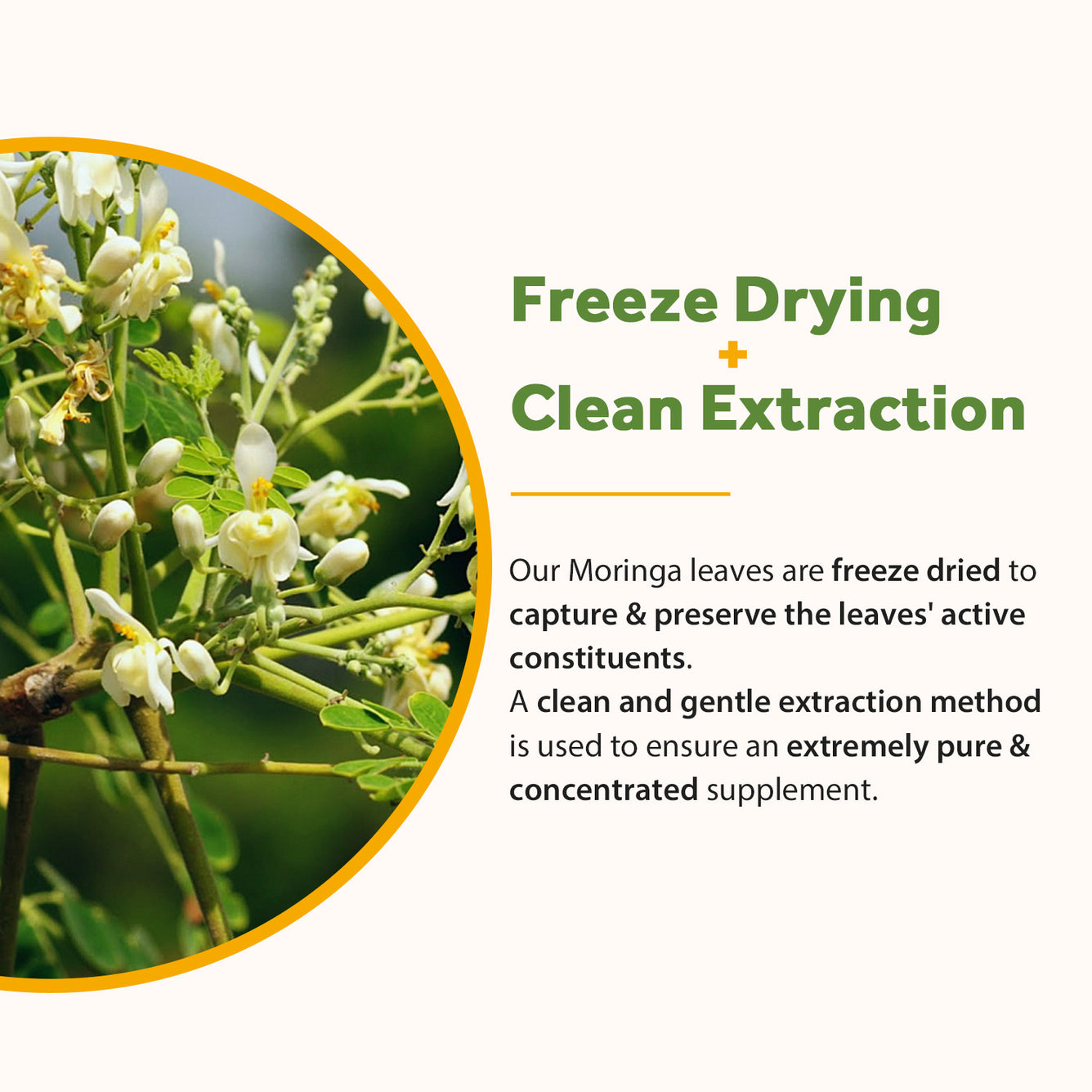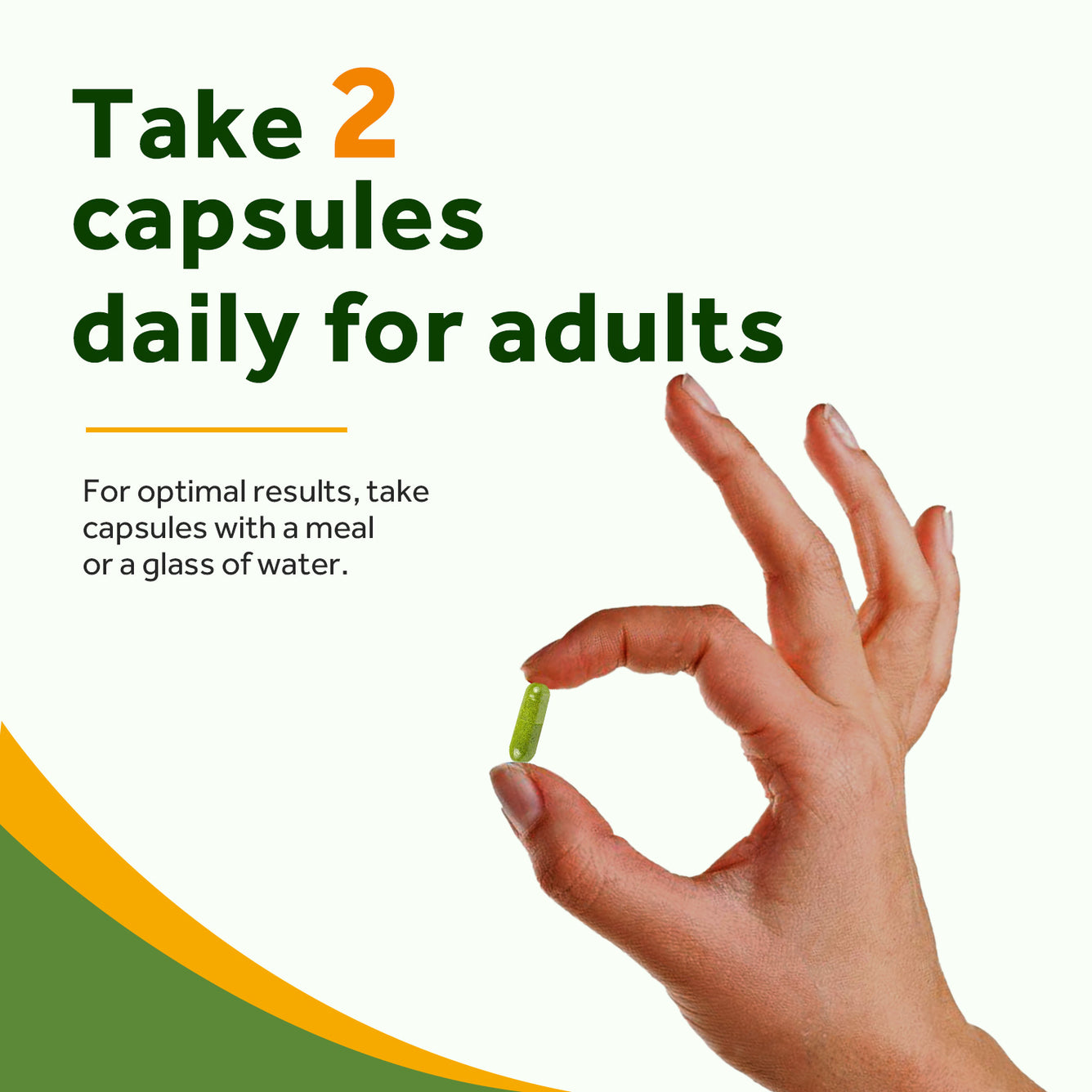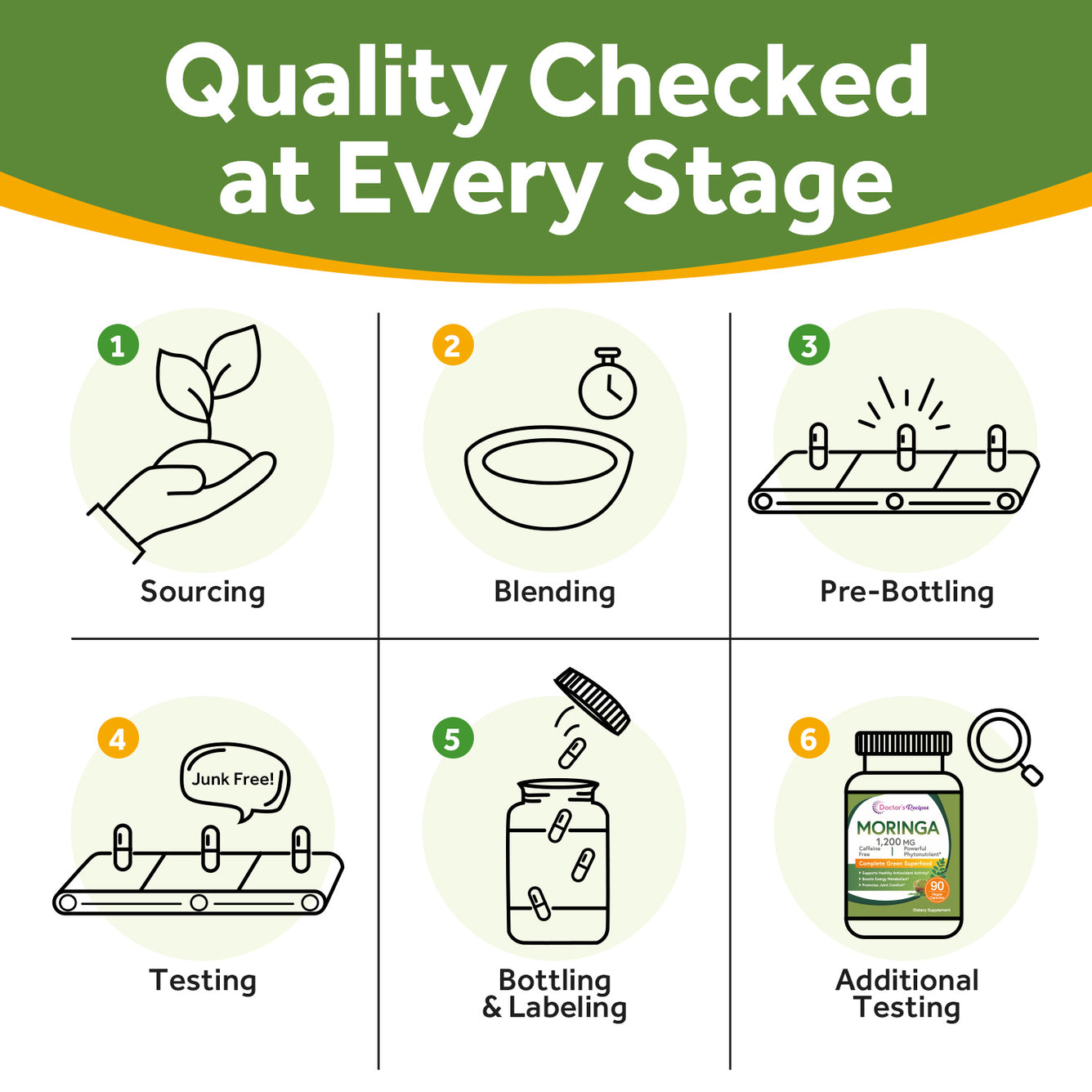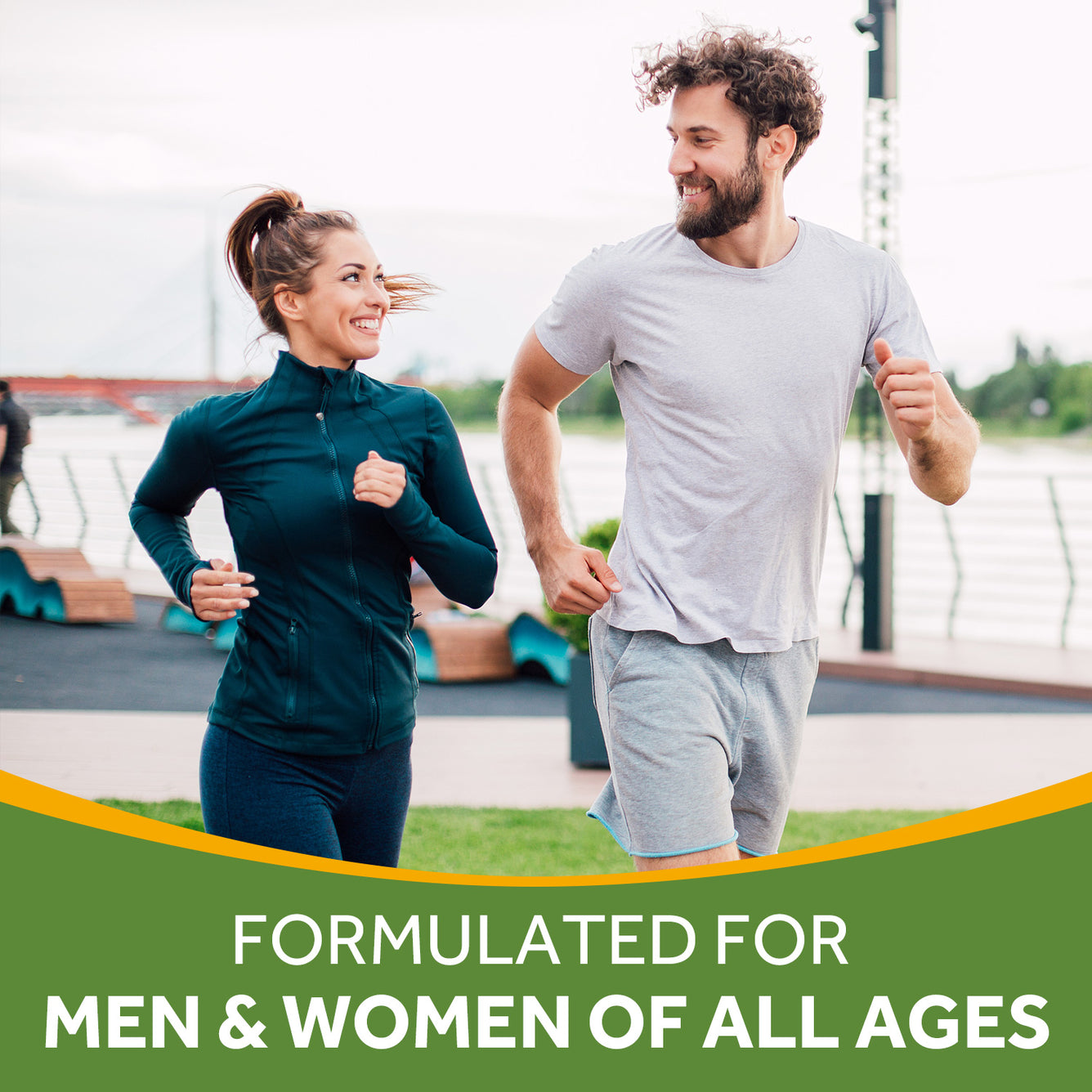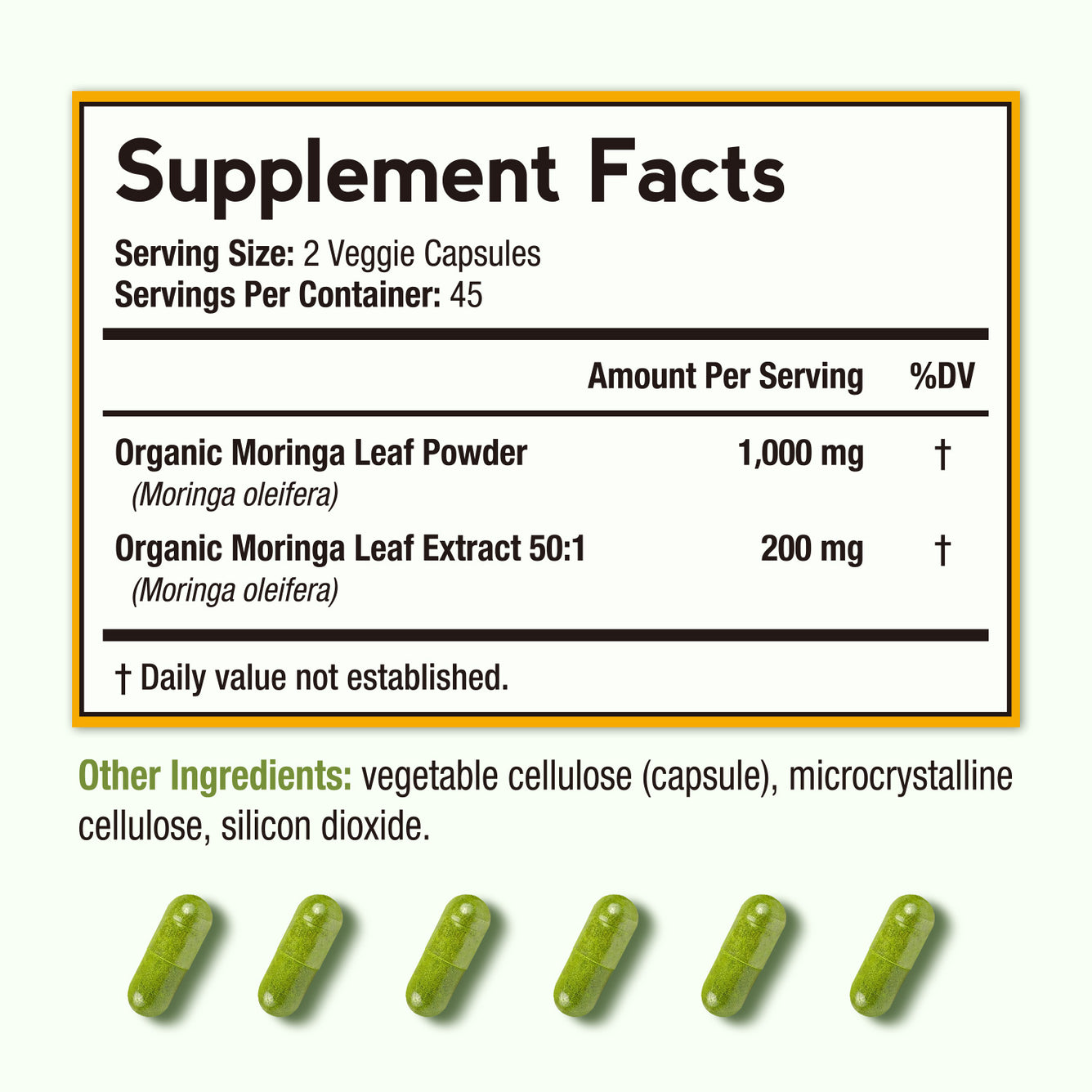 Moringa
Doctor's Recipes Organic Moringa 1200 mg, 90 Vegan Caps, Pure & Wild Harvested, Complete Green Superfood, Natural Antioxidant & Anti-Inflammatory Support, Non-GMO No Caffeine Soy Gluten
| INGREDIENT | AMOUNT | HELPS WITH |
| --- | --- | --- |
| Organic Moringa Leaf Powder | 1000 mg | Metabolism, Immunity, Joint, Energy & Blood Sugar Levels |
| Organic Moringa Leaf Extract 50:1 | 200 mg | Increase Moringa Intake & Offer You More Goodness in 2 Caps |
Environmentally Friendly
Make it a long-term approach to wellness

Fast and Secure Delivery
Free shipping on orders over $50

Superior Service
Accessible, approachable & responsive

Shop with Confidence
Money back guaranteed
1200 MG Leaf Powder + Extract
Moringa is a rich source of phytonutrients, antioxidants and anti-inflammatories, with its leaves possessing the highest antioxidant potential of all plant parts. Doctor's Recipes Moringa is made of 1200 mg of pure moringa leaves.
Caffeine Free Energy Booster

Need a break from your morning coffee? You don't want to skip out on this superfood! Doctor's Recipes Moringa boosts your energy levels, decreases fatigue, and it's completely caffeine free! With 2 easy to swallow vegan capsules, you can stay on the go while feeling your energy take a 360 in a positive way!
Freeze Dried & Clean Extraction
Traditional sun and shade drying methods can result in the loss of nutrients, while freeze drying helps the plant retain the most nutritional value. Our freeze dried and cleanly extracted Moringa ensures maximum nutritional value and leaves you with an extremely clean & concentrated supplement.
Tested for Heavy Metals

Our Moringa is rigorously tested by independent 3rd party labs to be lead free and heavy metal free.
Personal Choices
Why Moringa oleifera? Known as "Miracle Tree", moringa is naturally abundant in vitamins, minerals, phytonutrients, antioxidants and anti-inflammatories. This nature's finest remedy supports energy metabolism, immunity, joints, skin and blood sugar levels.
With just 2 easy to swallow vegan capsules, you can stay on the go while unlocking the high nutritional value and amazing health benefits of Moringa.
Professional Solutions
Our Difference
The Tree of Life, the Tree of Better Health
92 Nutrients + 46 Antioxidants + 36 Anti-inflammatories

4X the Vitamin A of Carrots




7X the Vitamin C of Oranges

9X the Protein of Yoghurt

15X the Potassium of Bananas

17X the Calcium of Milk

25X the Iron of Spinach

Caffeine Free

Section
Drop element here!
Kelsey. N
Verified Purchase
Great Addition

I've been taking 2 capsules every day for almost two months now. I feel great and like knowing that I'm getting in the antioxidants to improve my overall health. I would highly recommend these as an addition to a balanced diet and fitness routine.
Lindsey. C
Verified Purchase
Boost My Milk Supply!

I'm loving these moringa capsules! It has helped to increase my supply. Since taking this my milk supply has doubled! My husband and I take it and he noticed increased energy in the mornings. I will use these for the rest of my breastfeeding journey!
Jade. G
Verified Purchase
Great Product

These moringa capsules are a great addition to my diet and other supplement intake and allow me to incorporate more antioxidants. I particularly love that the capsules are vegan.