Comprehensive Magnesium Complex
Broad-spectrum support for overall health & wellbeing.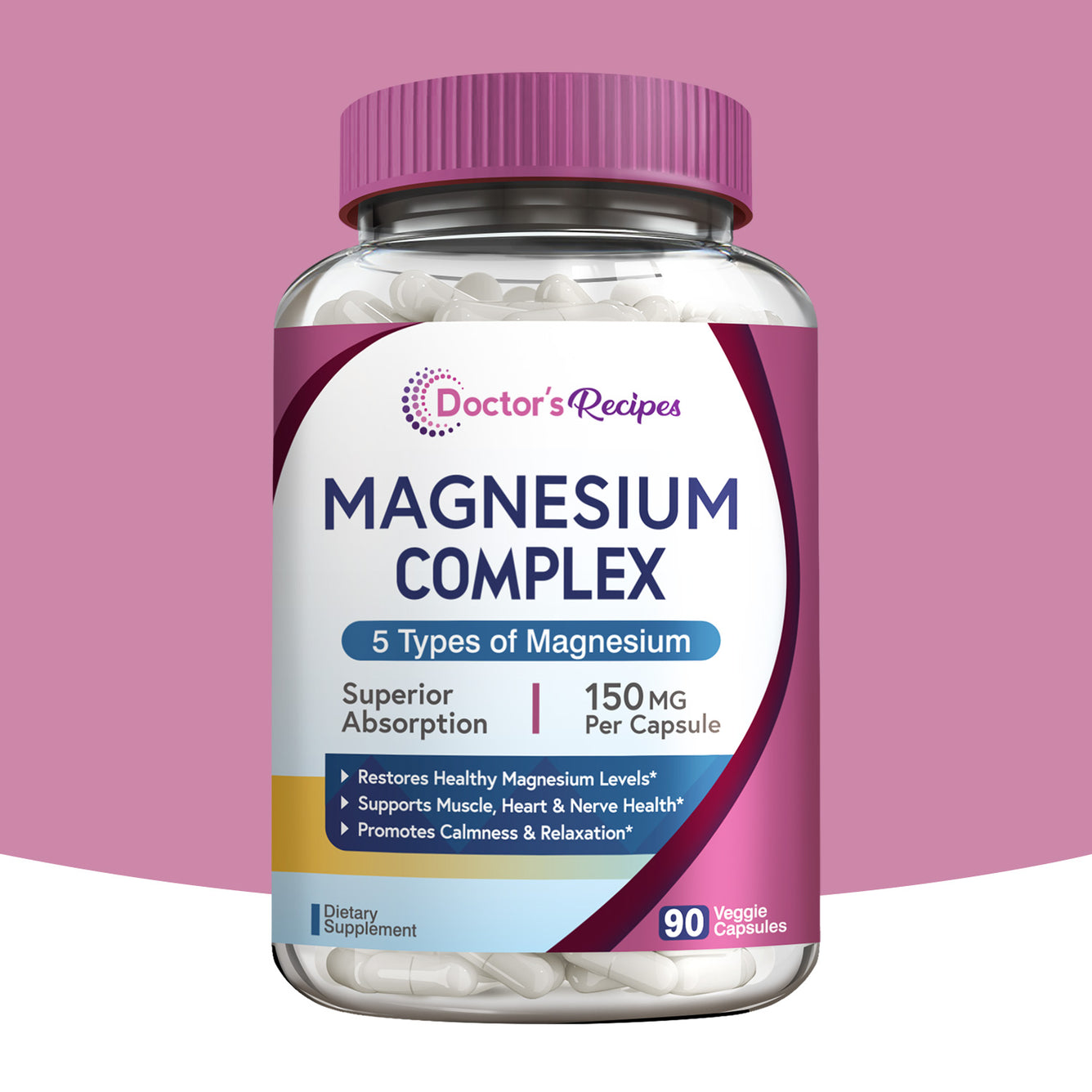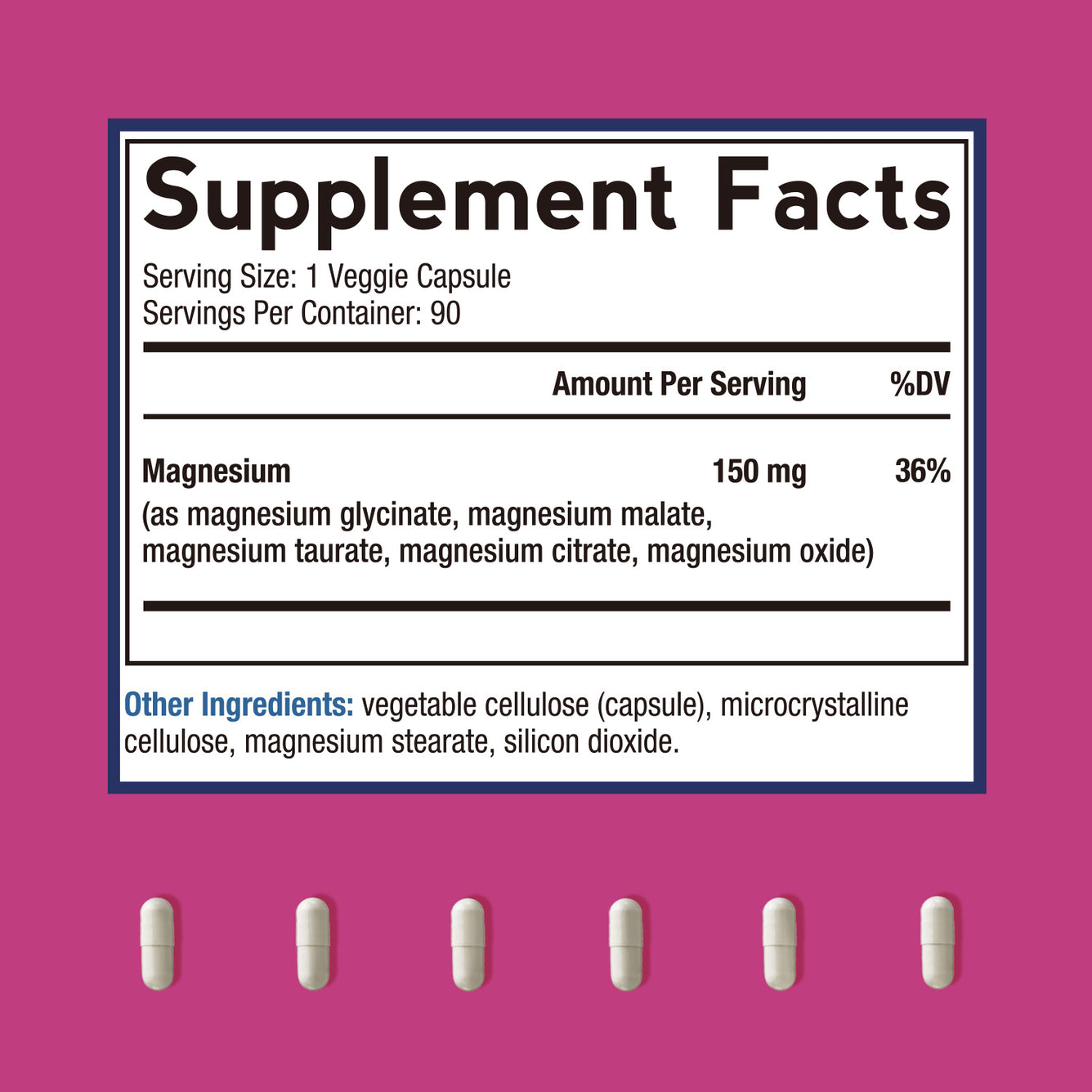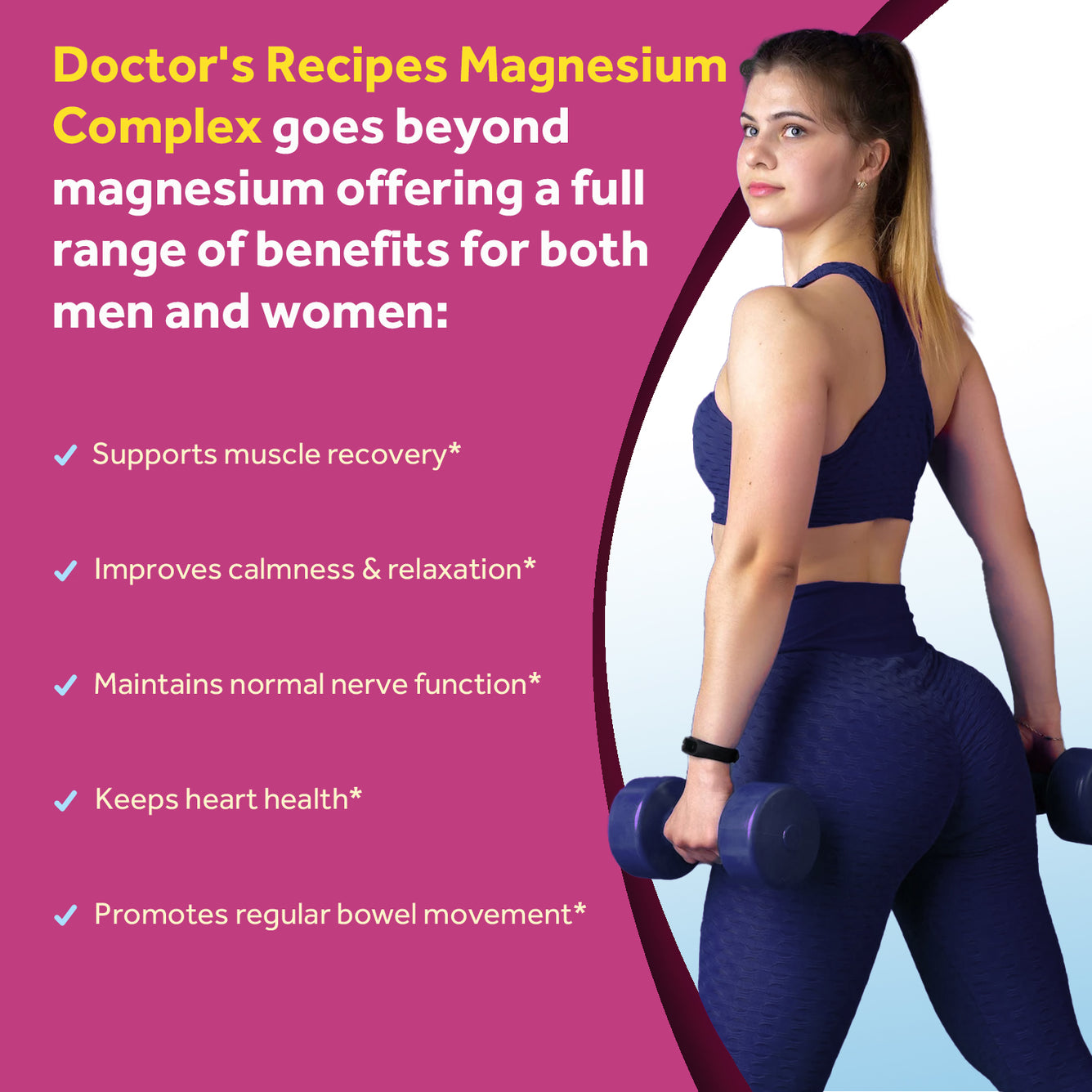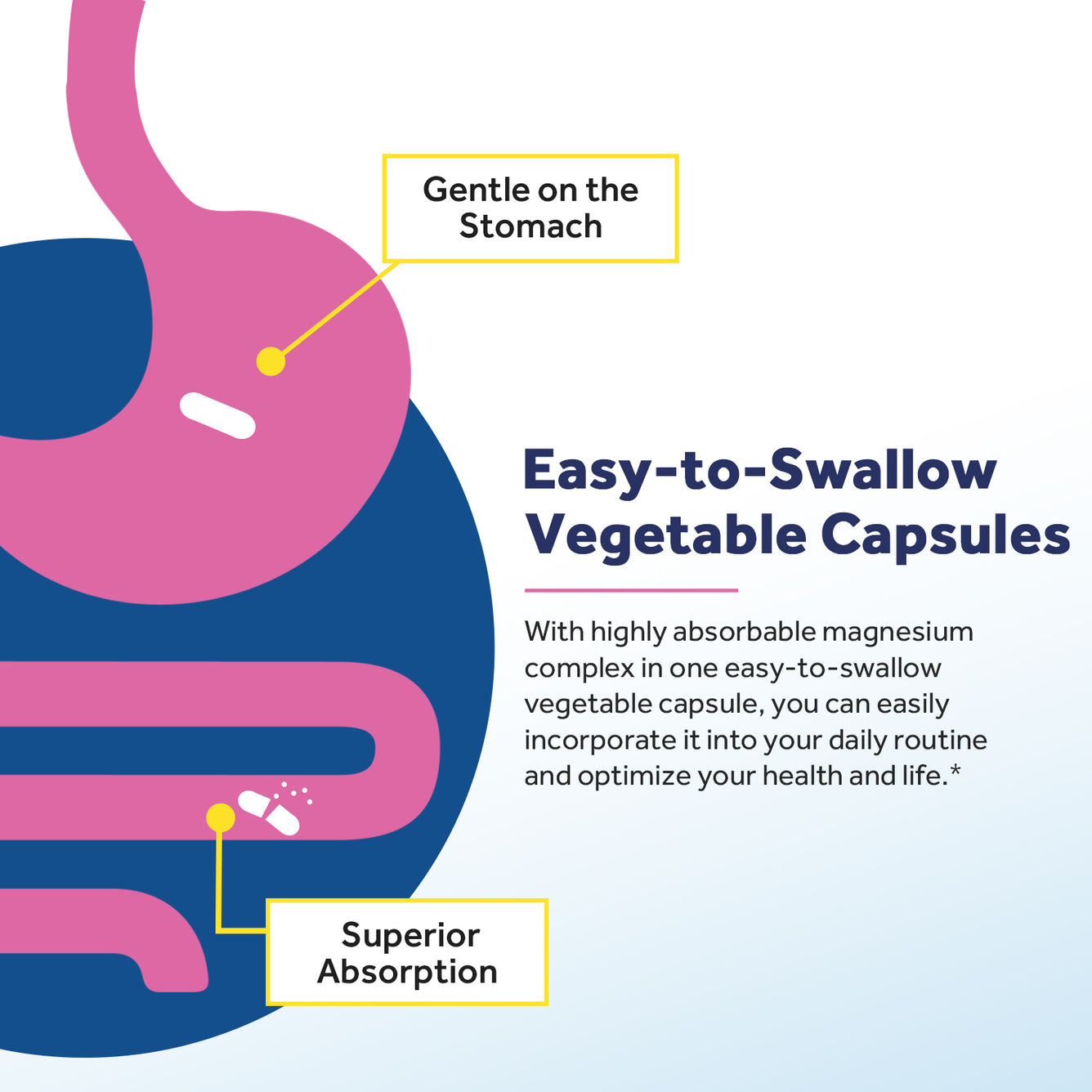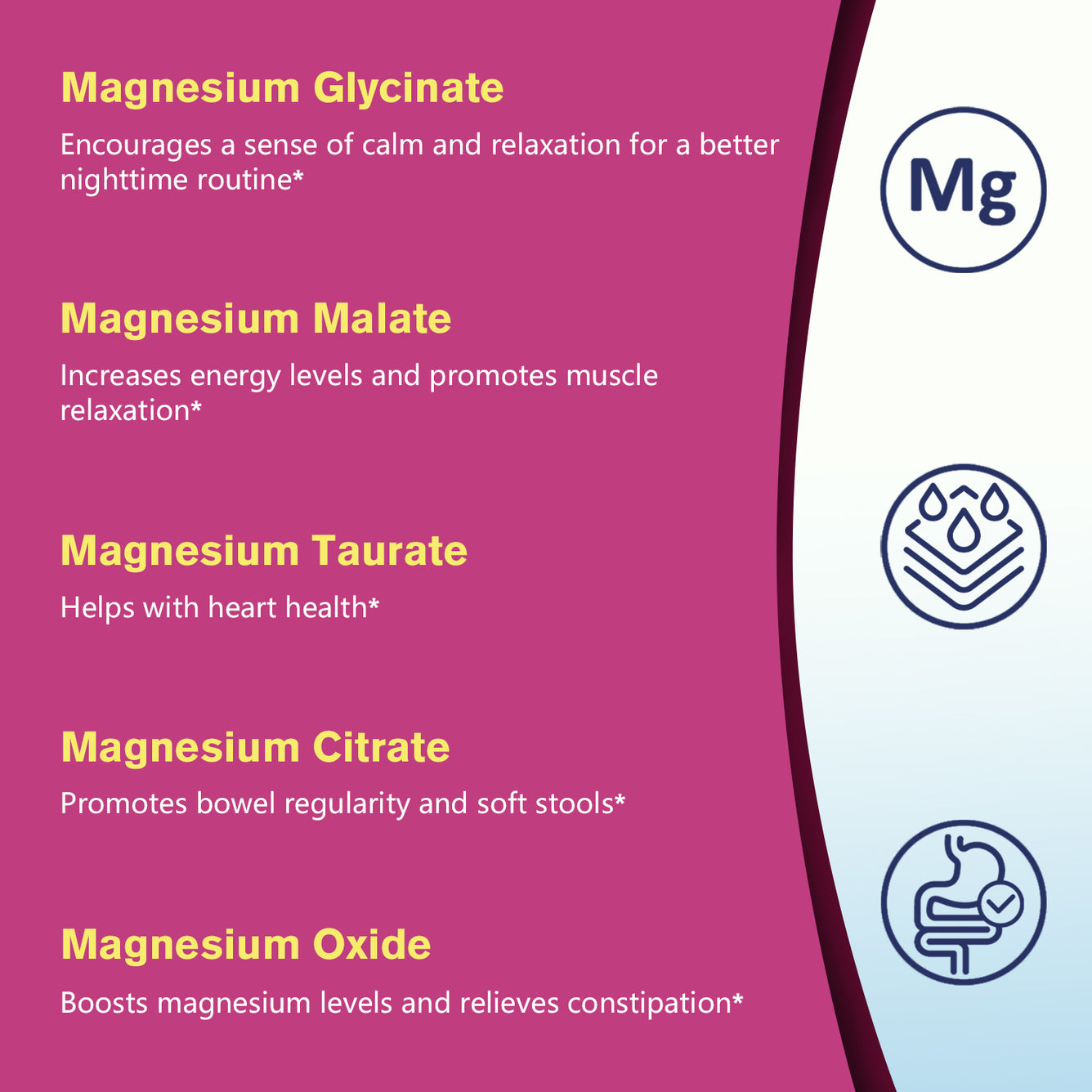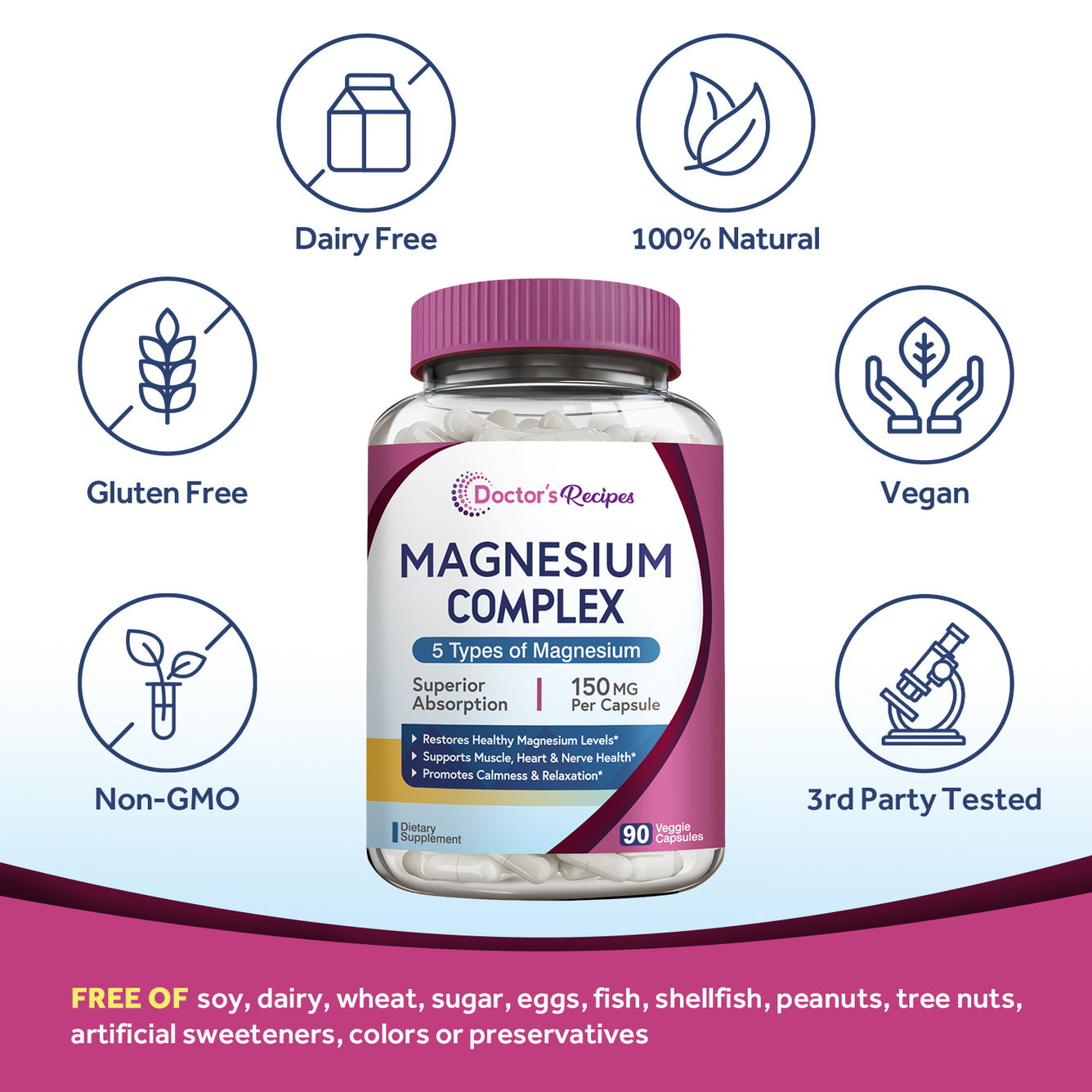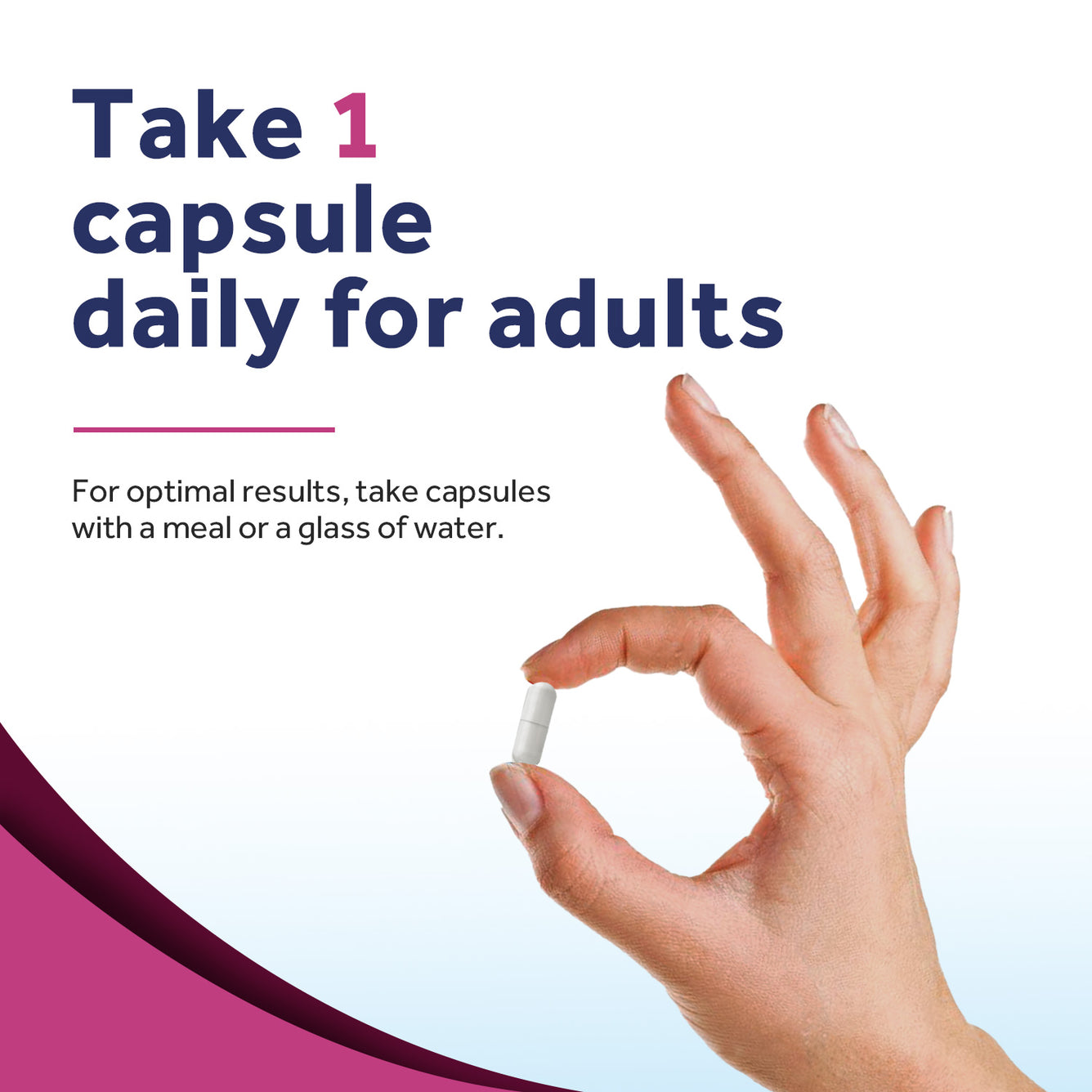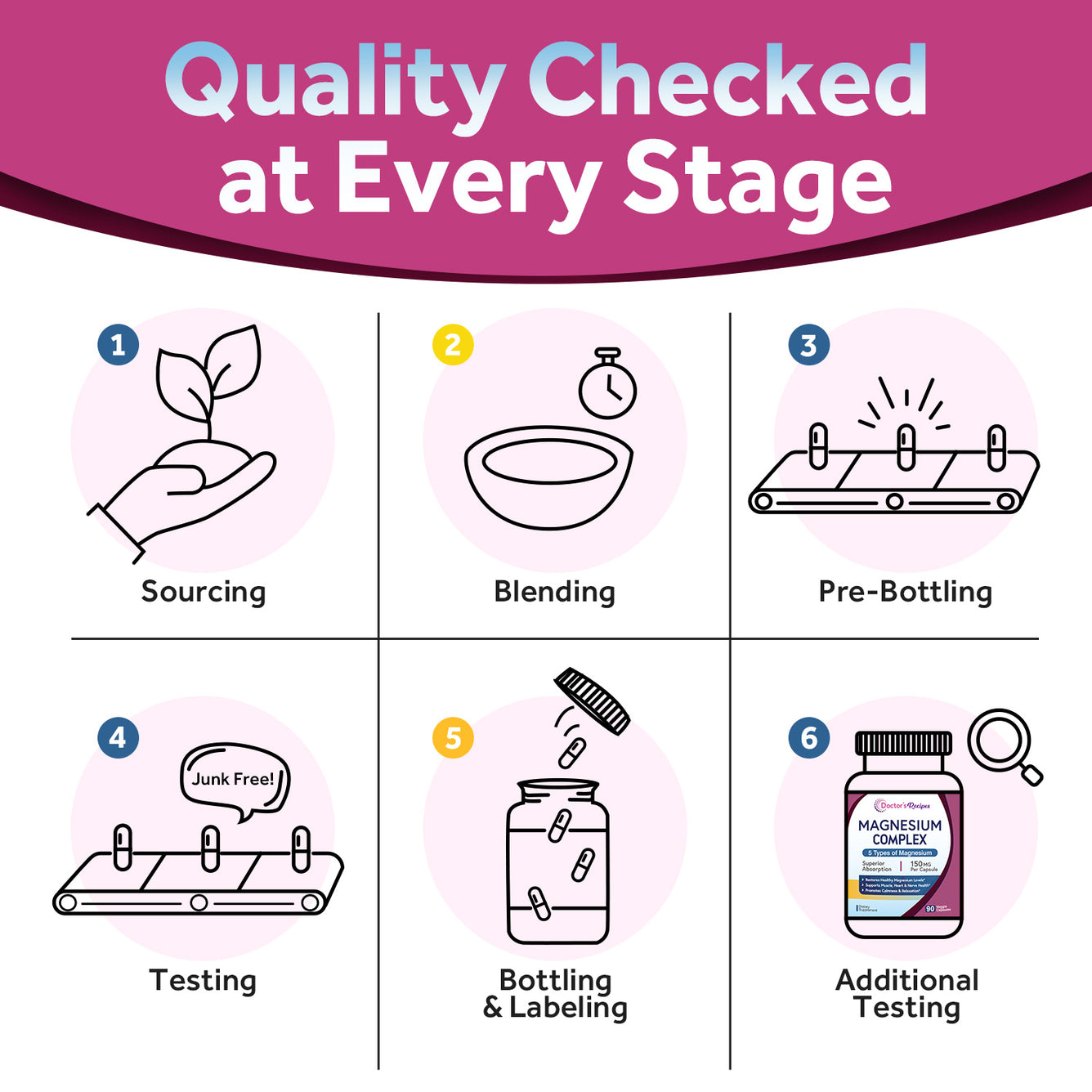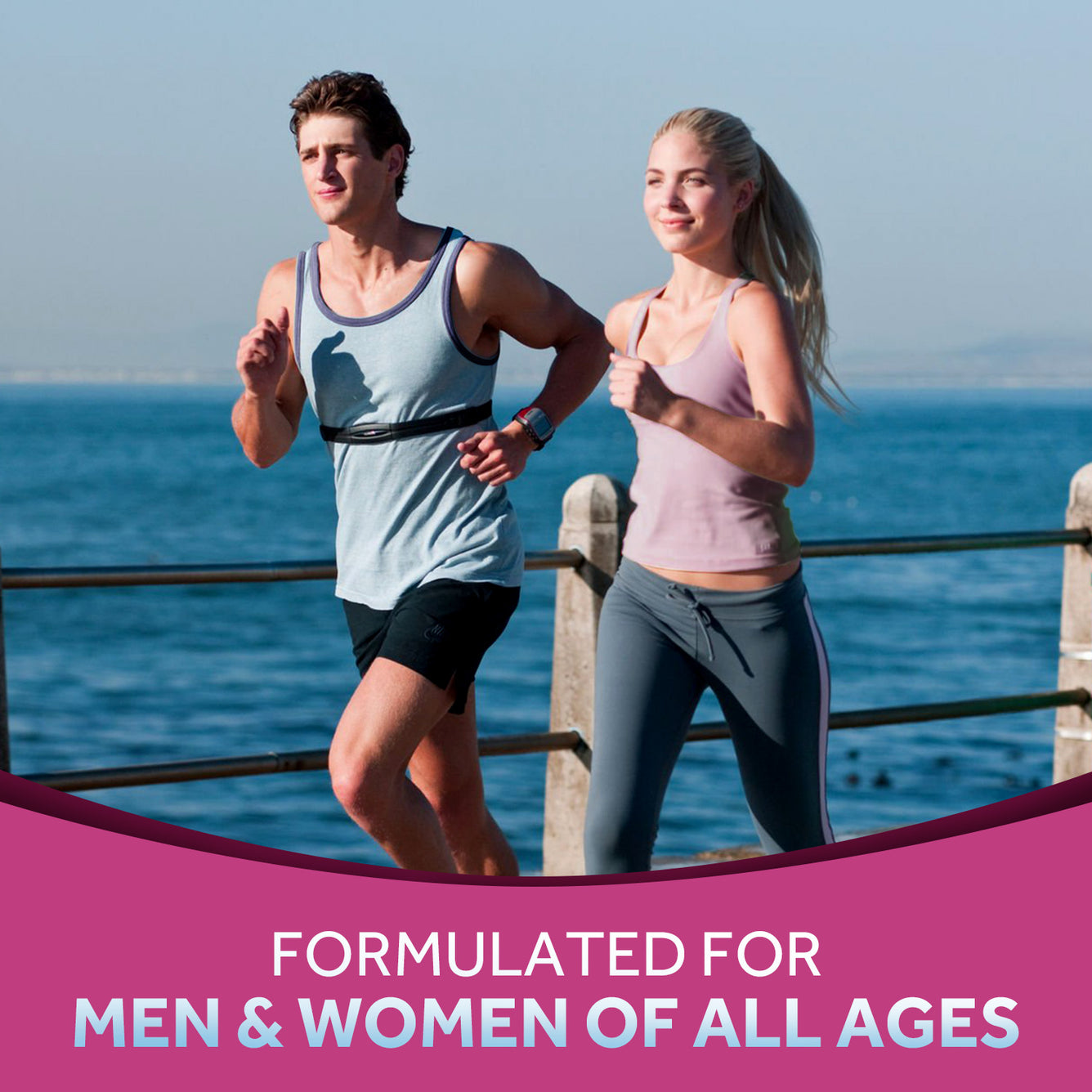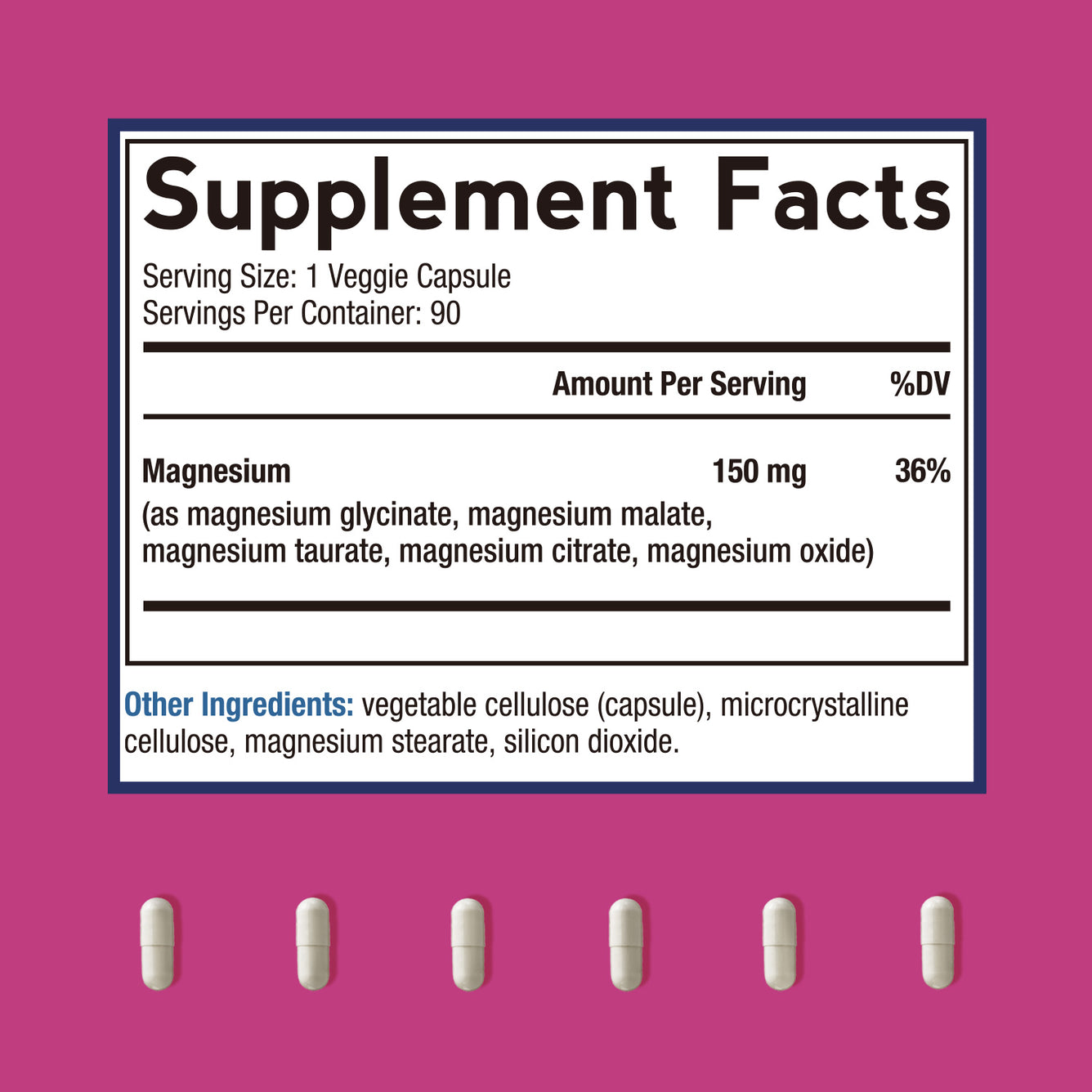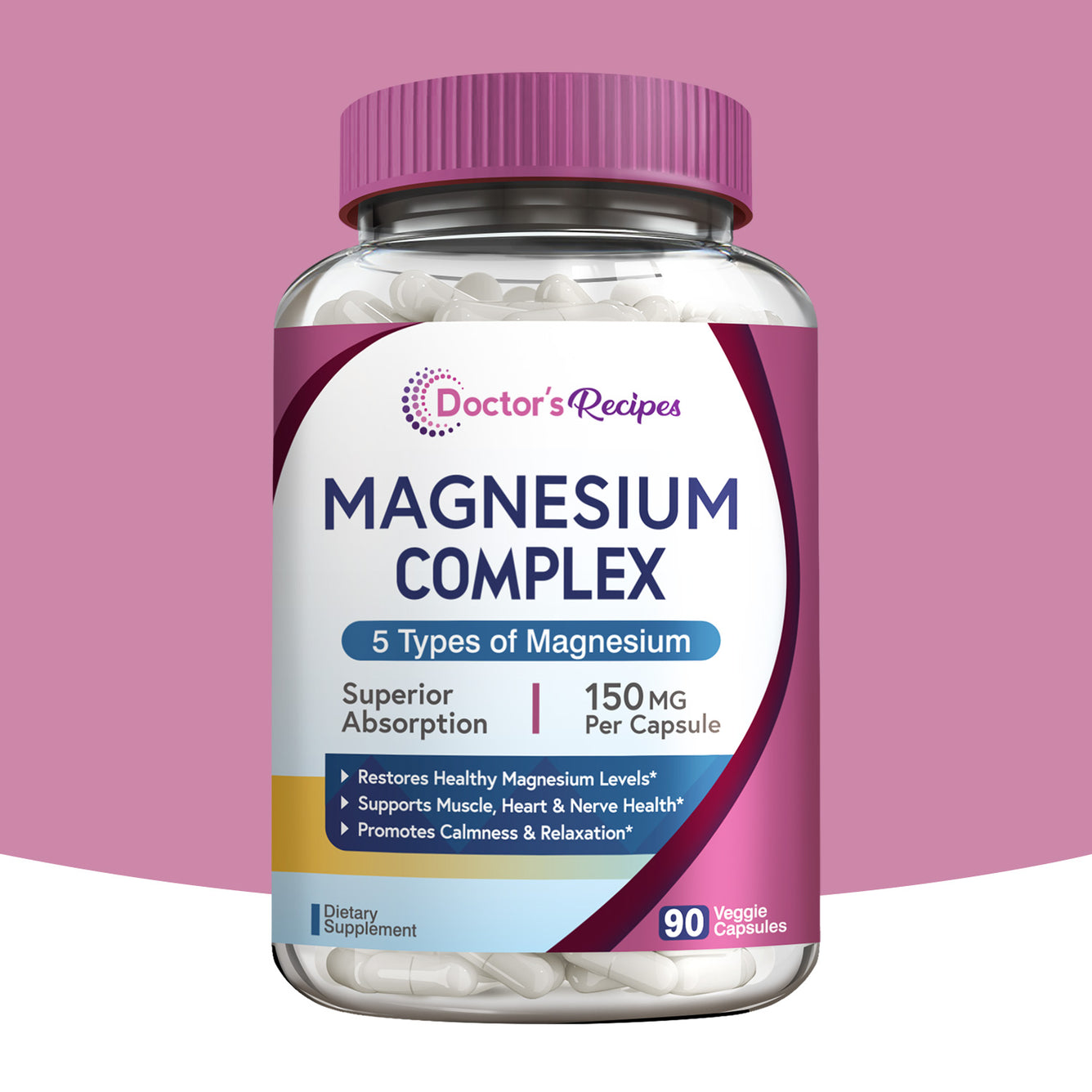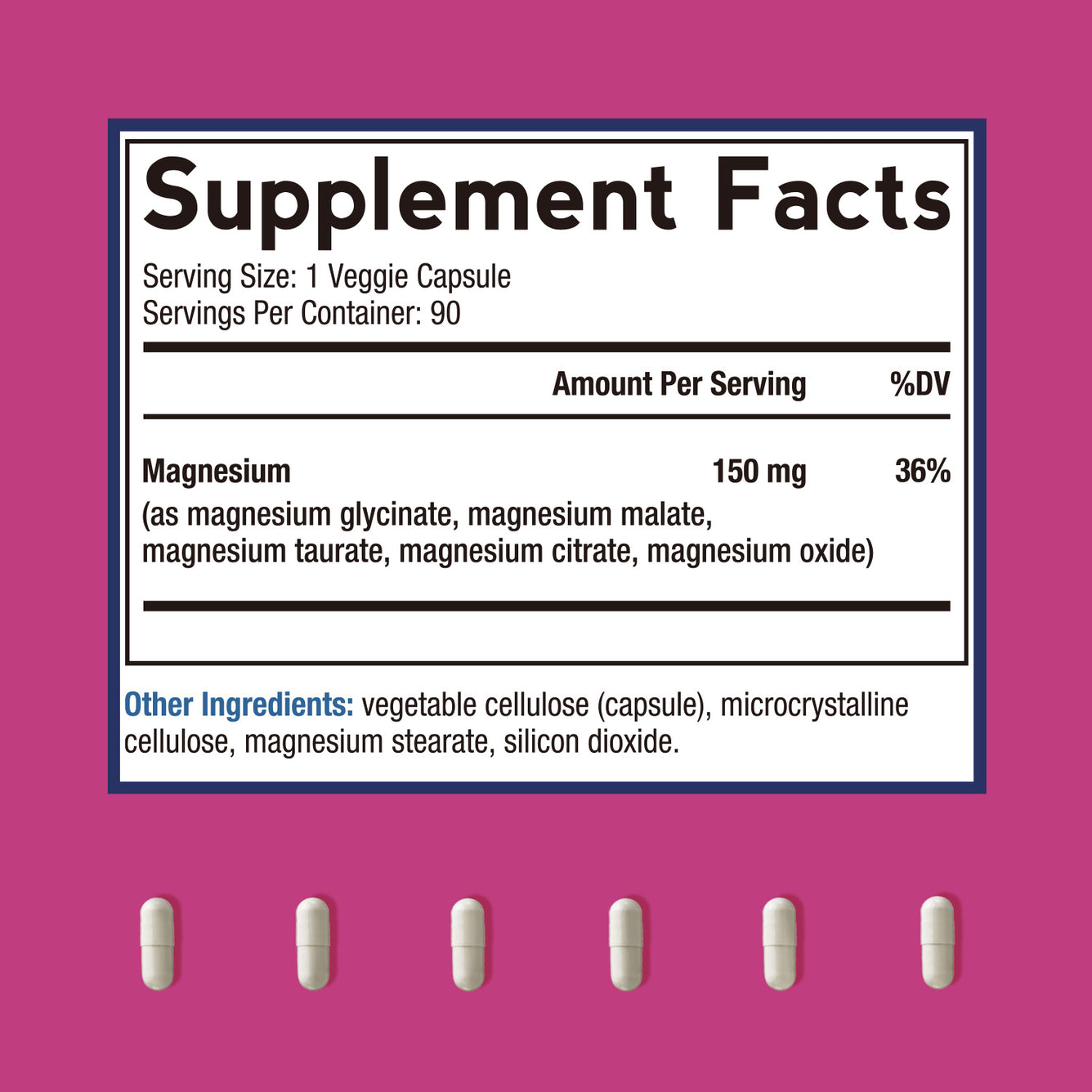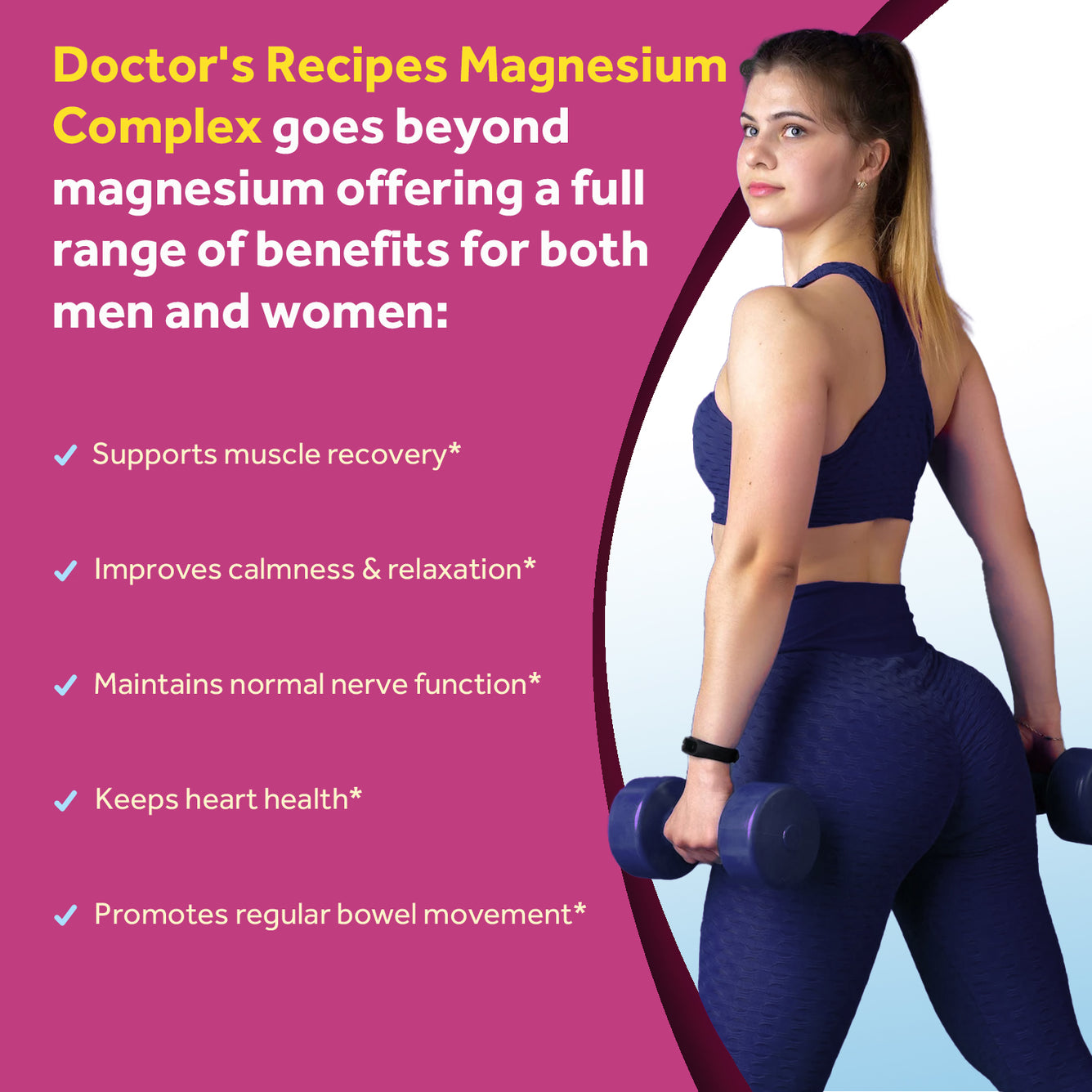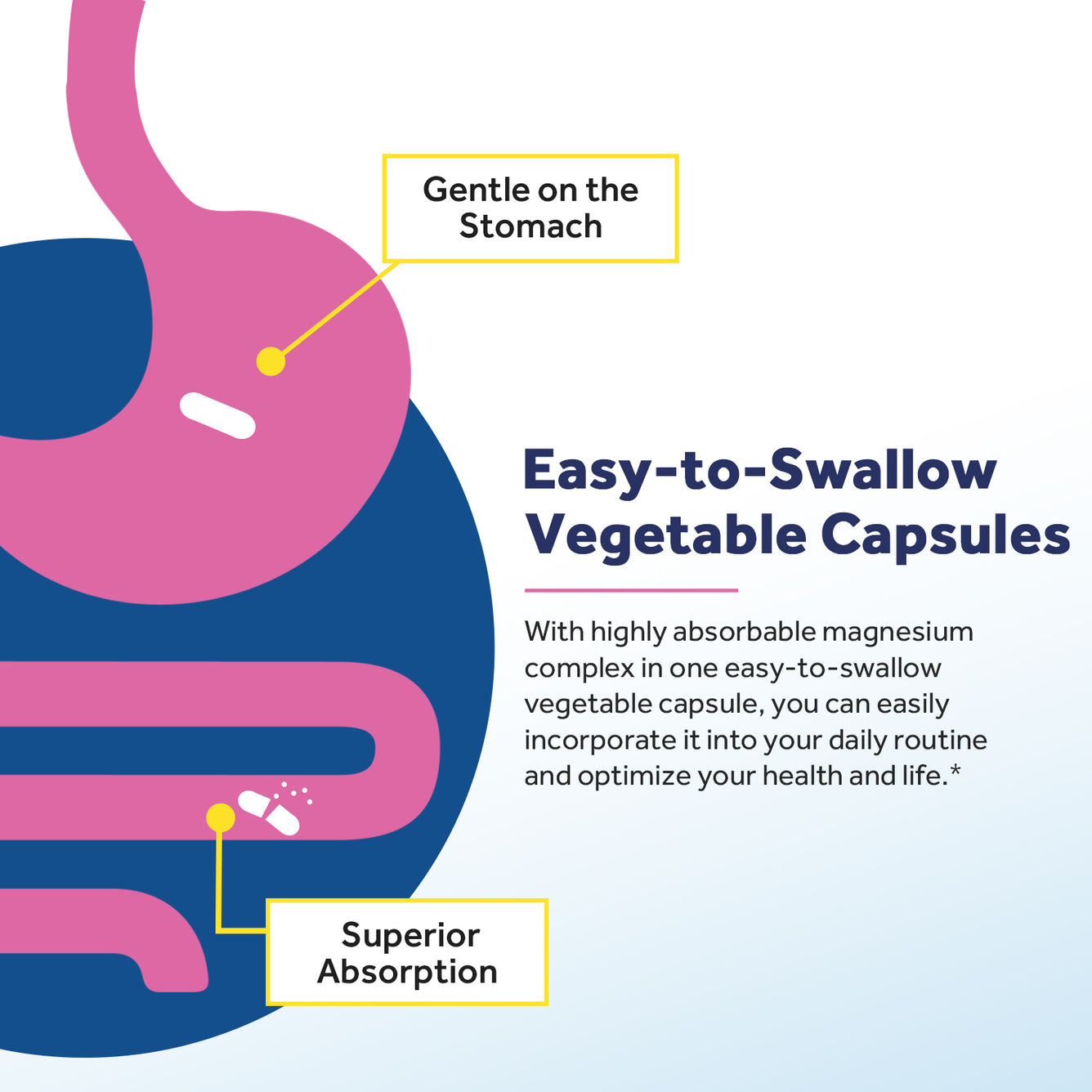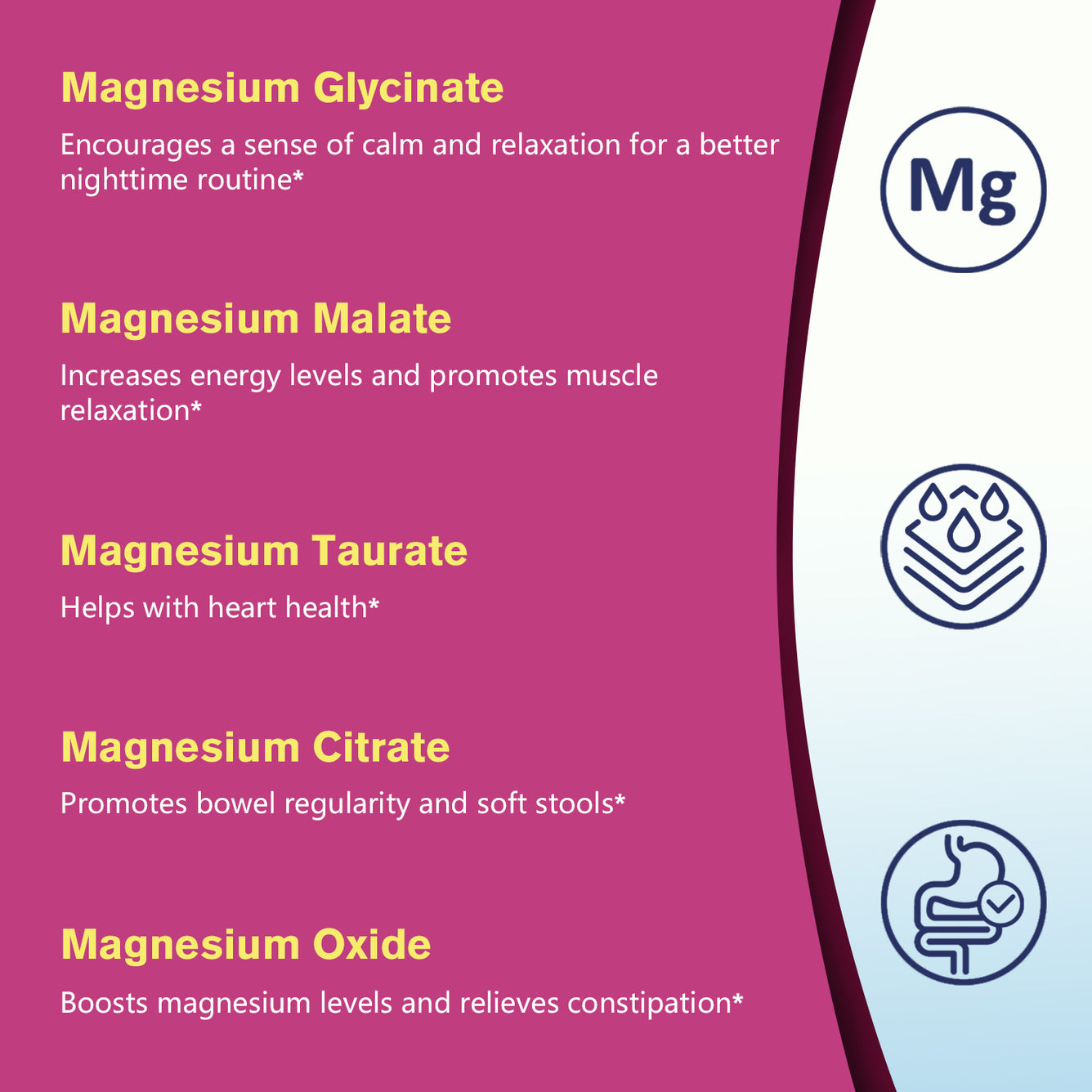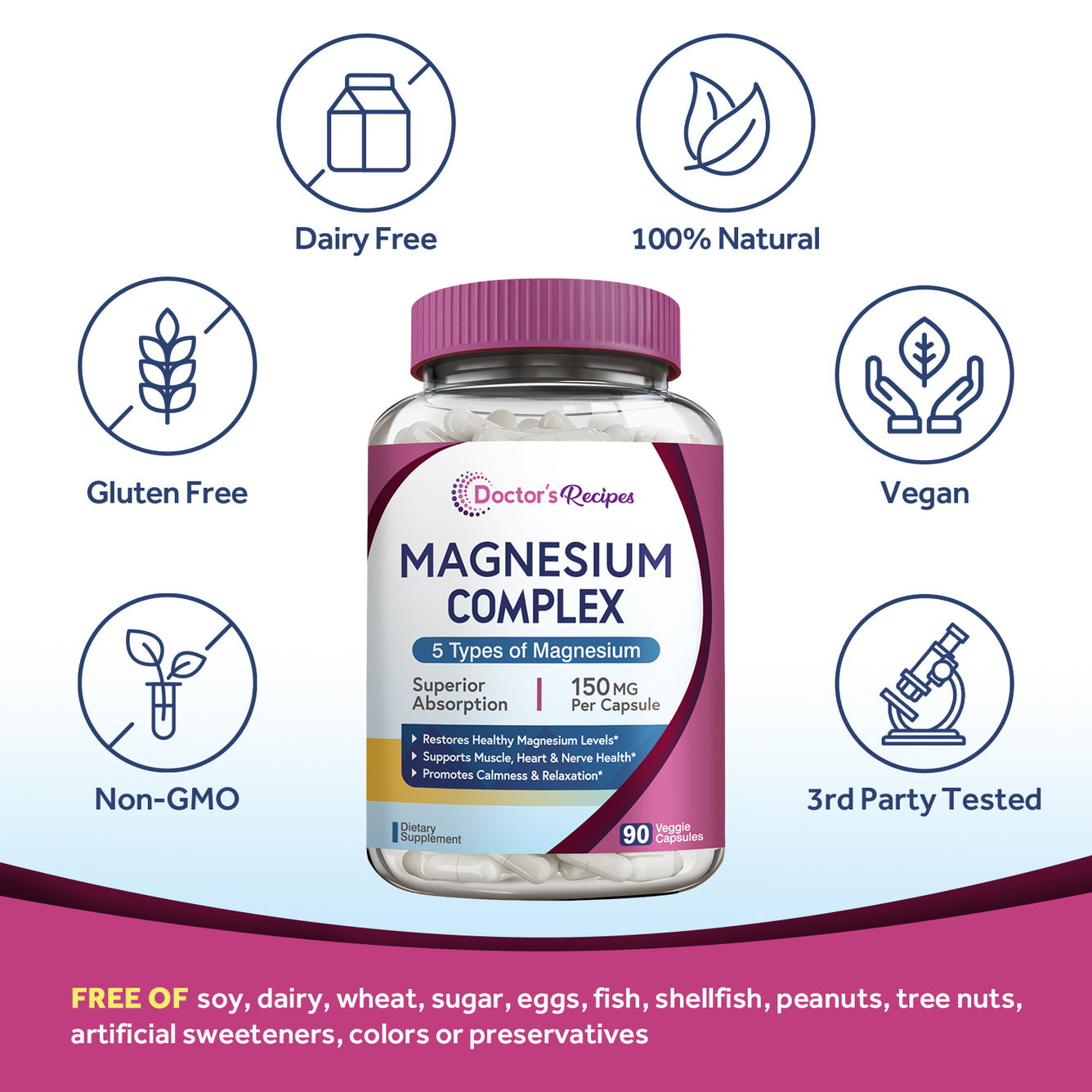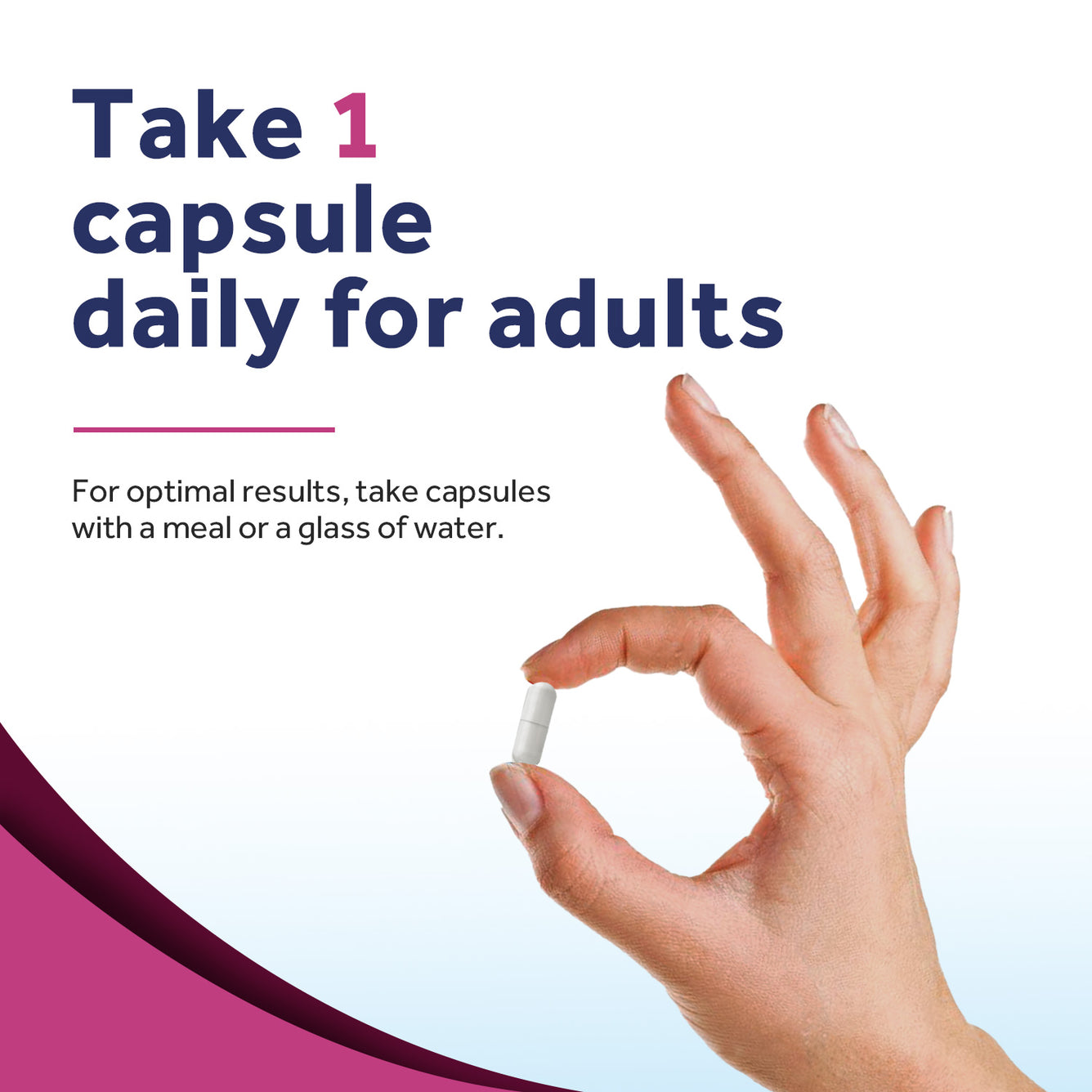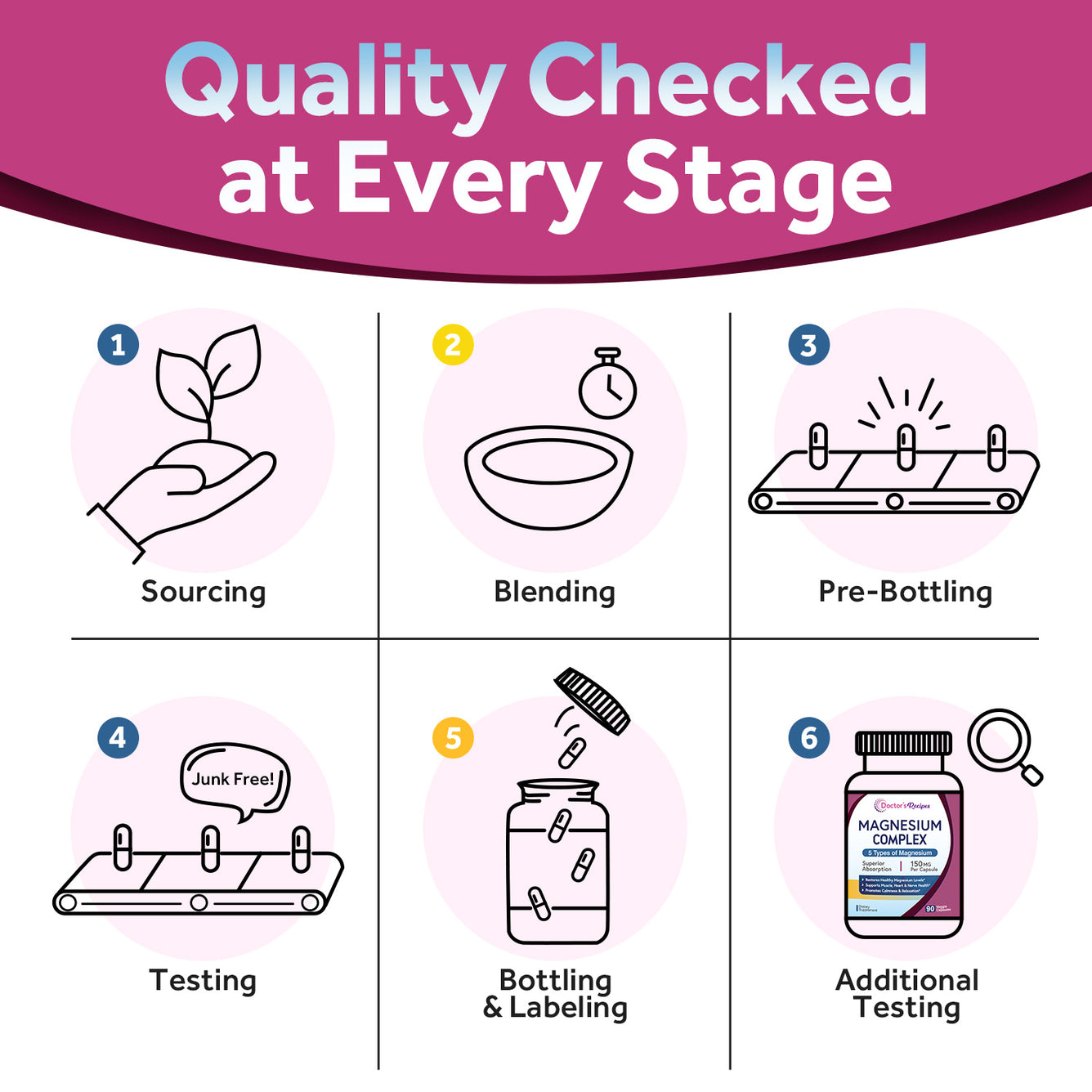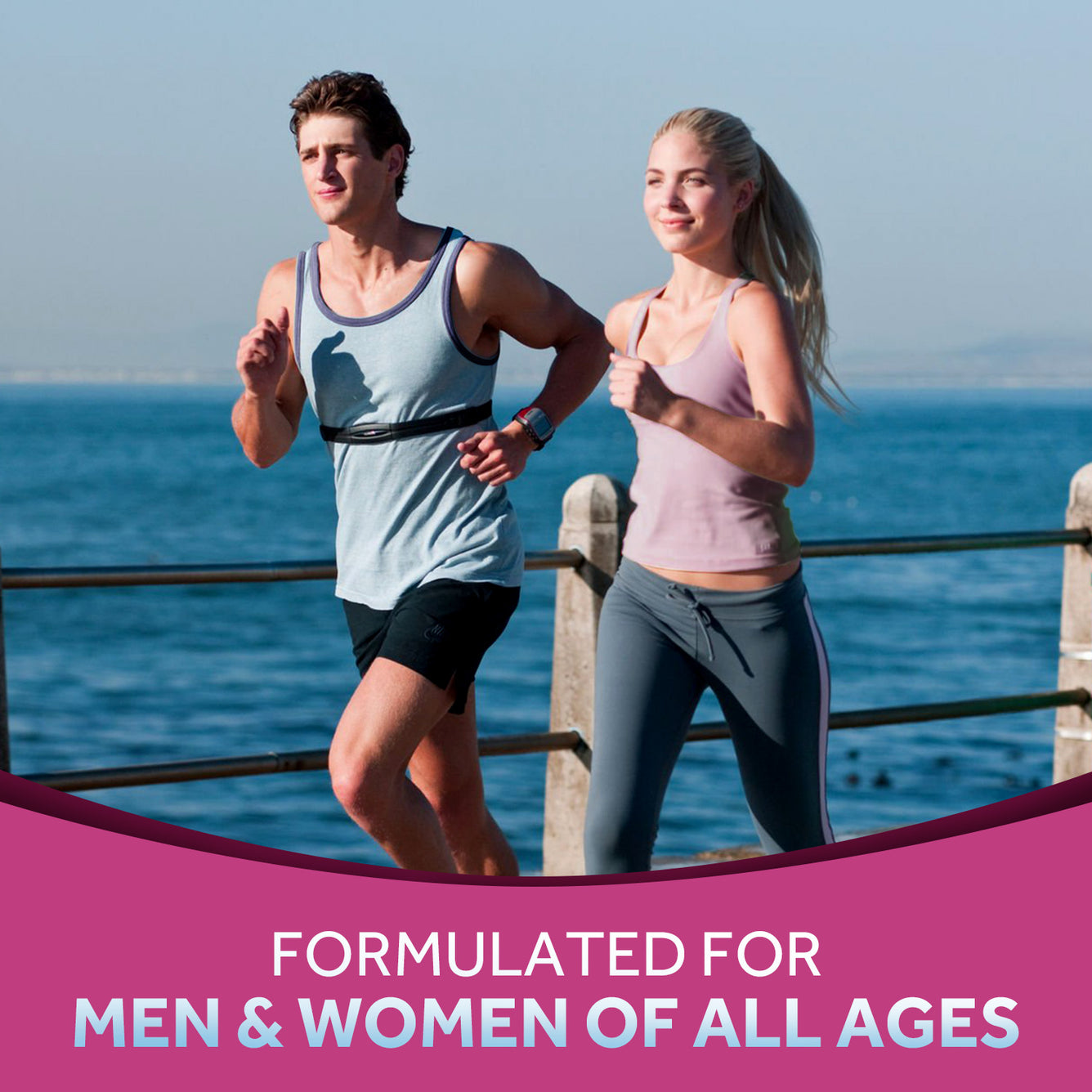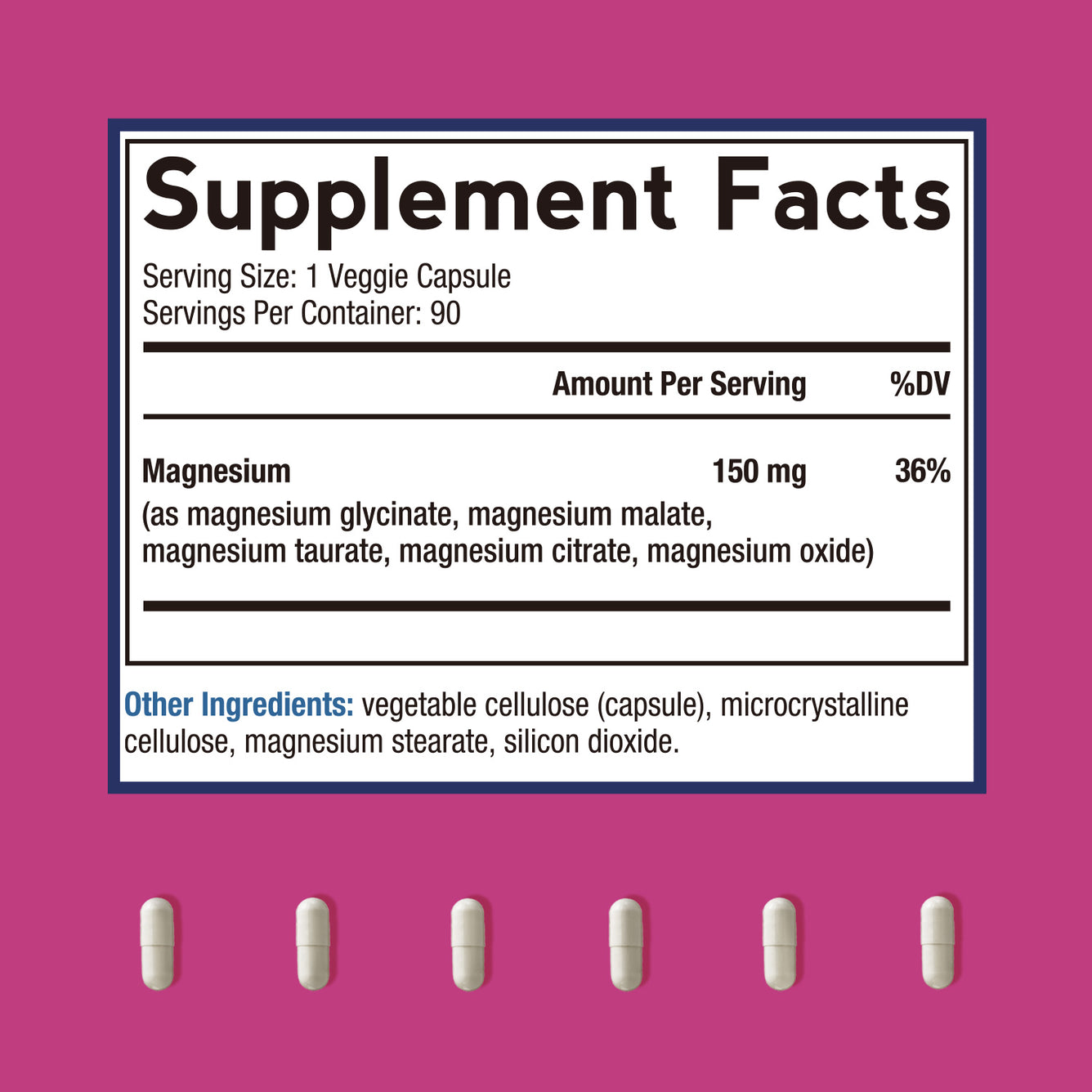 Magnesium Complex
Doctor's Recipes Magnesium Complex, Magnesium Glycinate, Malate, Taurate, Citrate, Oxide, 150mg Elemental Magnesium, 90 Vegan Caps, Easy to Swallow, Muscle, Bone, Heart & Nerve Health, 3 Month Supply
| INGREDIENT | AMOUNT | HELPS SUPPORT |
| --- | --- | --- |
| Magnesium (as magnesium glycinate, magnesium malate, magnesium taurate, magnesium citrate, magnesium oxide) | 150 mg | Nerve, Muscle, Bone, Heart Health & Constipation Relief  |
Environmentally Friendly
Make it a long-term approach to wellness

Fast and Secure Delivery
Free shipping on orders over $50

Superior Service
Accessible, approachable & responsive

Shop with Confidence
Money back guaranteed
Broad-Spectrum Magnesium Support
Magnesium Glycinate
Encourages a sense of calm and relaxation for a better night's sleep.
Magnesium Malate
Increases energy levels and promotes muscle relaxation.
Magnesium Taurate
Helps with cardiovascular health.
Magnesium Citrate & Magnesium Oxide
Promotes bowel regularity, soft stools and relieves constipation.
Personal Choices
Our Magnesium Complex is formulated with 5 of the most common magnesium type, pure with no fillers. Boost your daily magnesium intake as well as reap all the benefits that are unique to each magnesium form.
Magnesium glycinate, well known for its calming effect, allows your mind to wind down. Magnesium malate helps increase energy production along with promote muscle relaxation. Magnesium taurate assists in heart health. Magnesium citrate and magnesium oxide is most commonly chosen to relieve constipation. These forms offer their own unique benefits while contributing to your overall health.
Professional Solutions
Our Difference
5 Types of Magnesium
150 mg of Elemental Magnesium per Capsule
A Premium Magnesium Source of 5 Different Magnesium
Superior Bioavailability & Absorption

Easy-to-Swallow

Veggie Capsules
Molly W.
Verified Purchase
Works as it states
I can feel the difference! Keeps me regular, I have a terrible problem with constipation. I feel happy and calmer. Sleep better.
Layton P.
Verified Purchase
Helps with muscle fatigue and cramping
I am over 50 and was experiencing muscle cramping, particularly after intense exercise and this has helped a lot. I also think my sleep has been more consistent since I started taking this. I like that this is in a complex with all the magnesium varieties.
Harry B.
Verified Purchase
Great Magnesium Complex
I love it. I am naturally low in Magnesium intake. I need a Maximum Absorption product like this one. I have been taking it now for 9 weeks. I would recommend to anyone needing it. I will order again and again. Thank you 😊