Hyaluronic Acid 250 mg plus Vitamin C
This combination provides advanced support with benefits from skin hydration and health to joint function and comfort.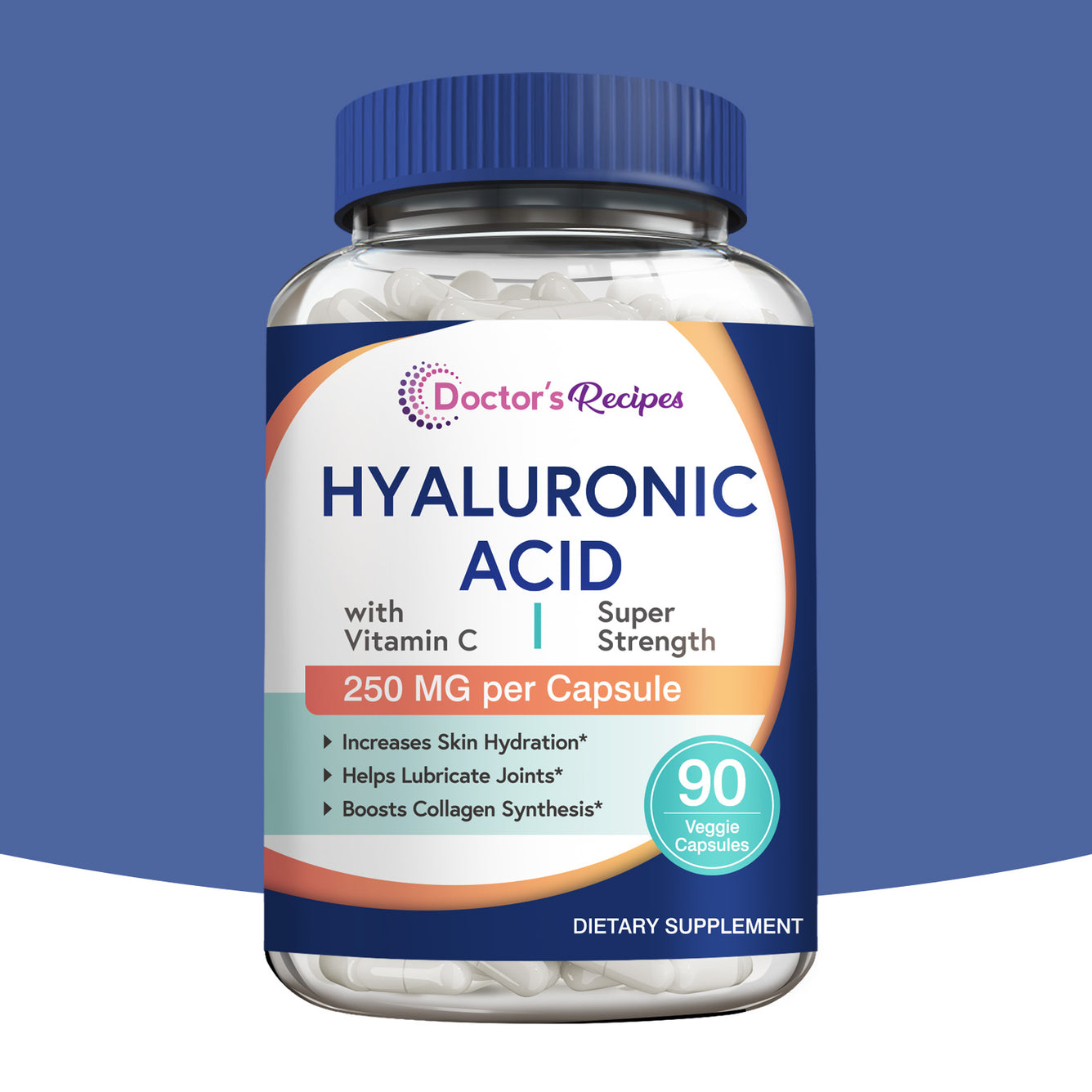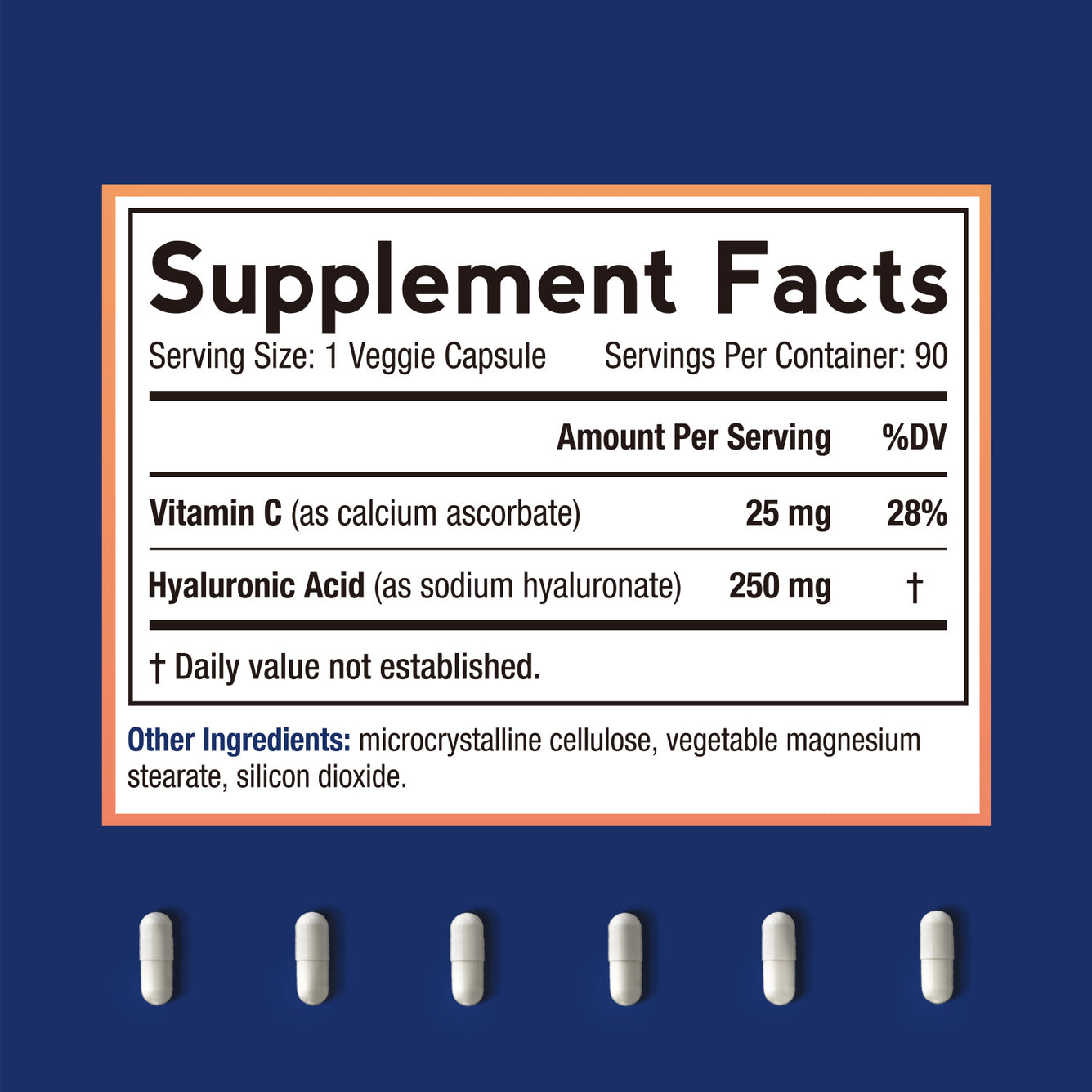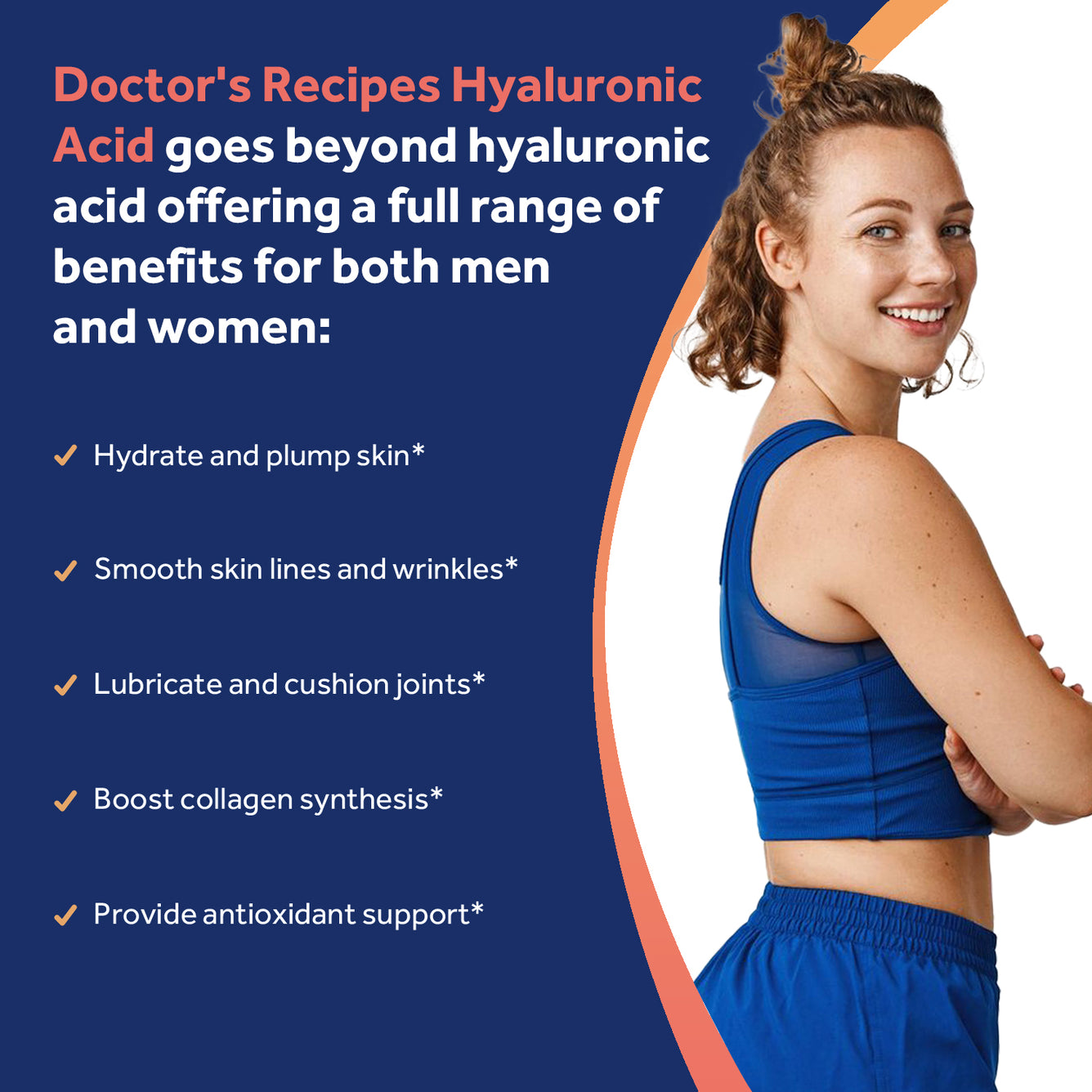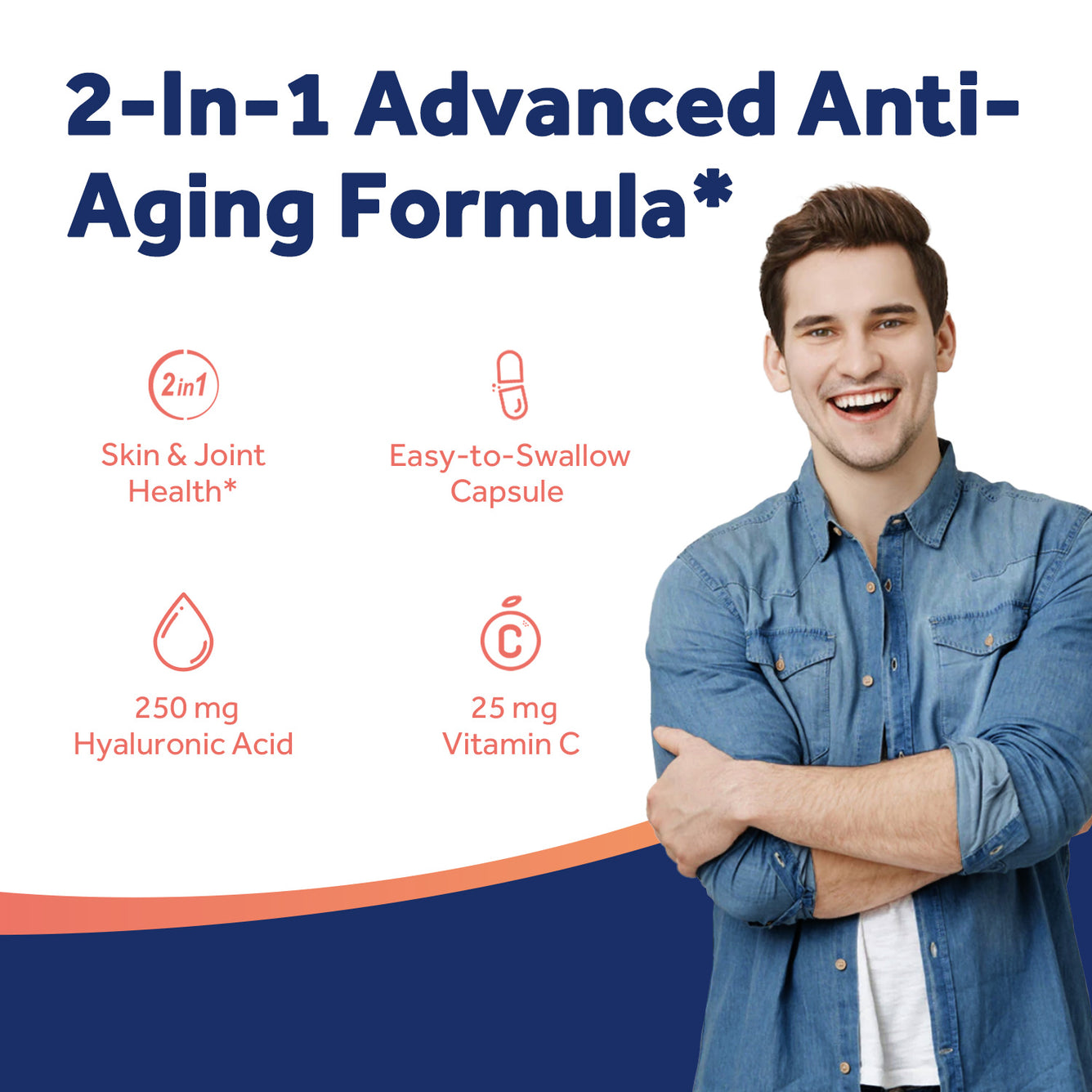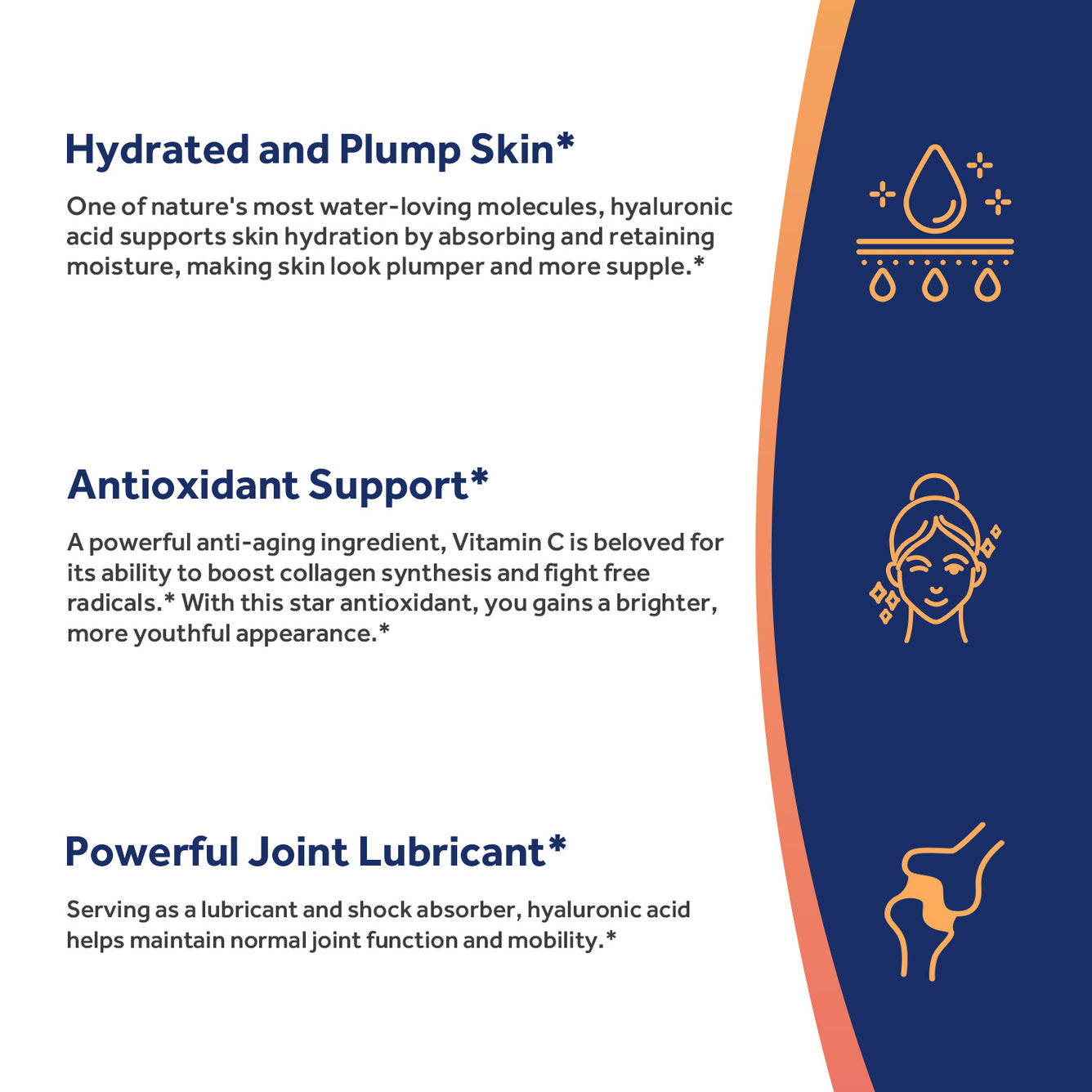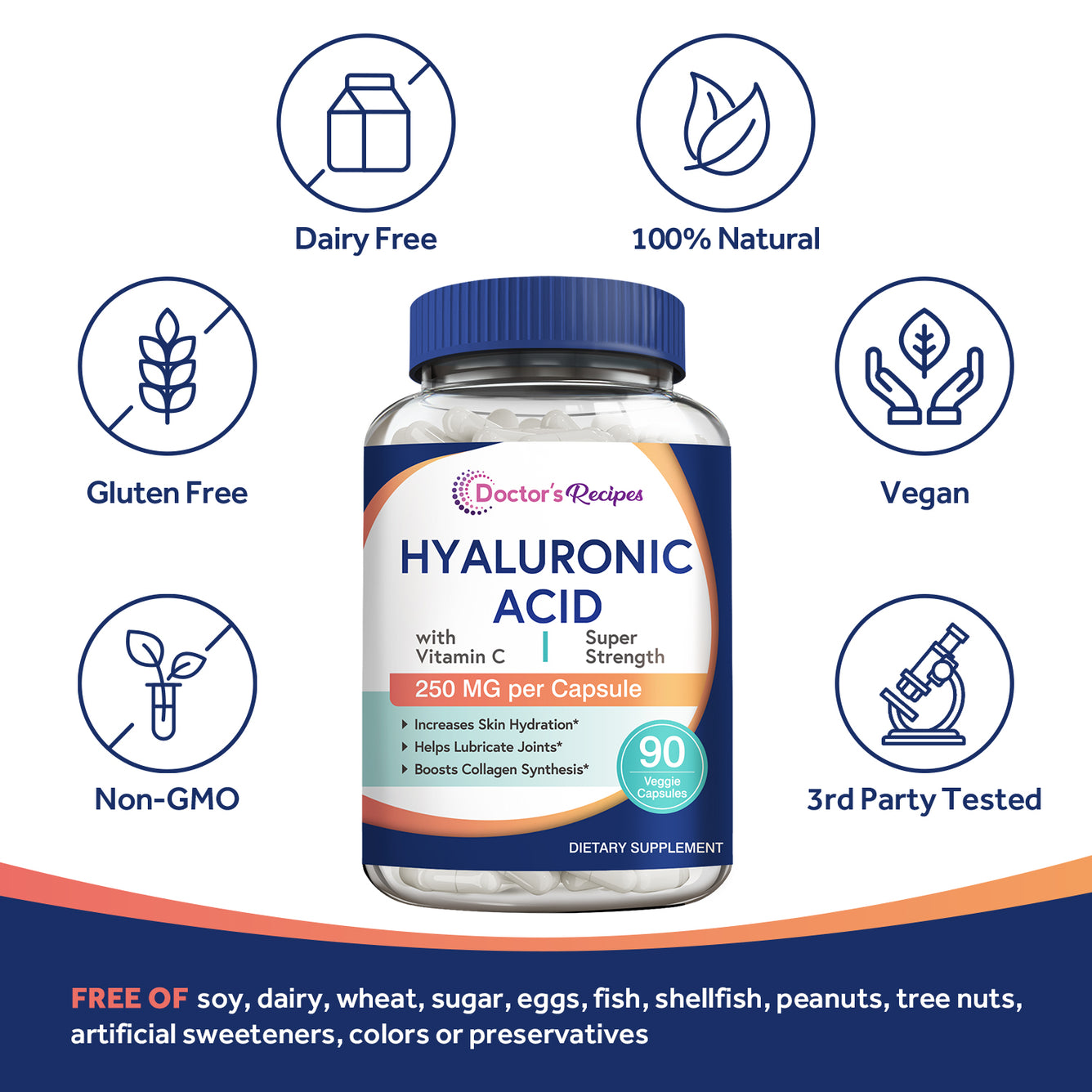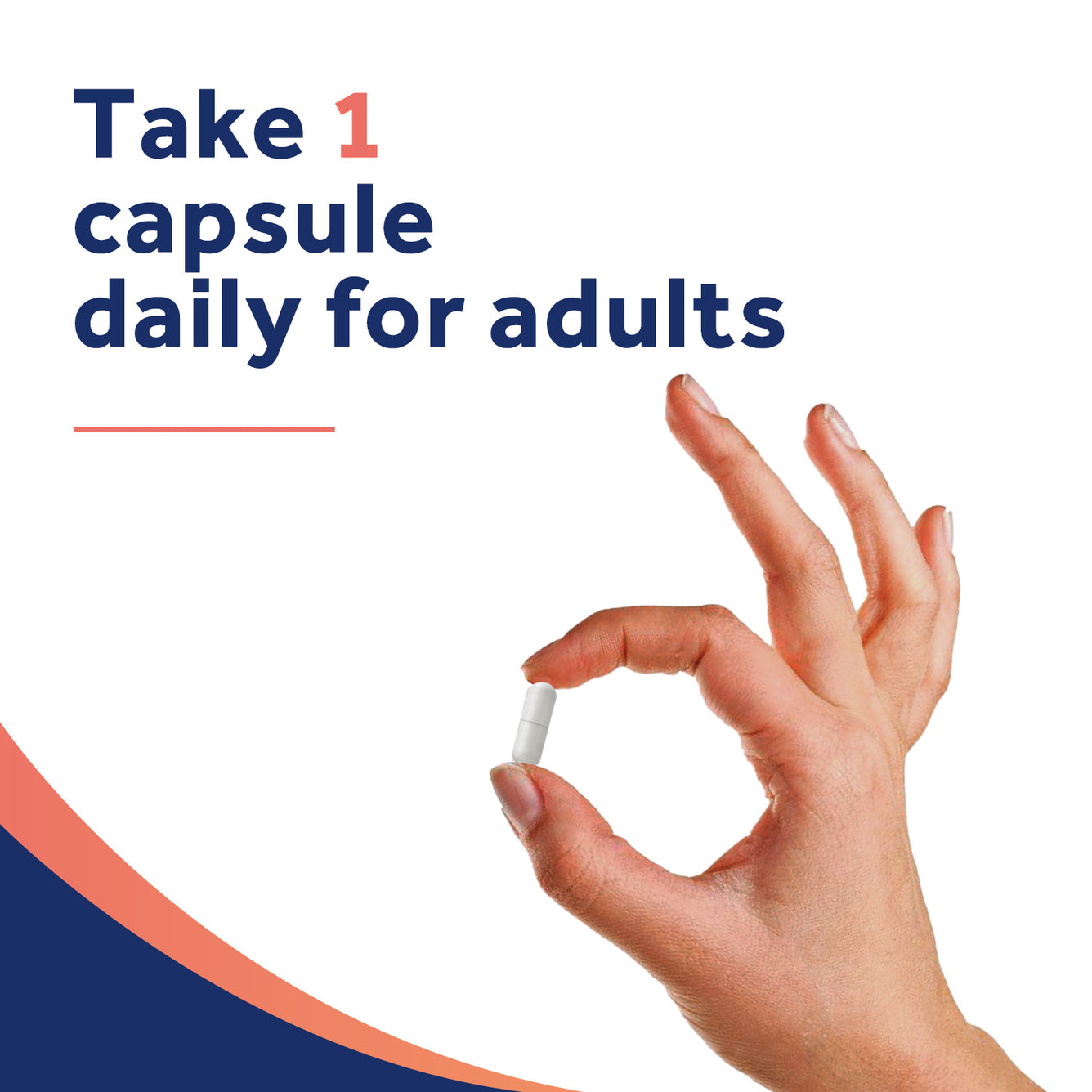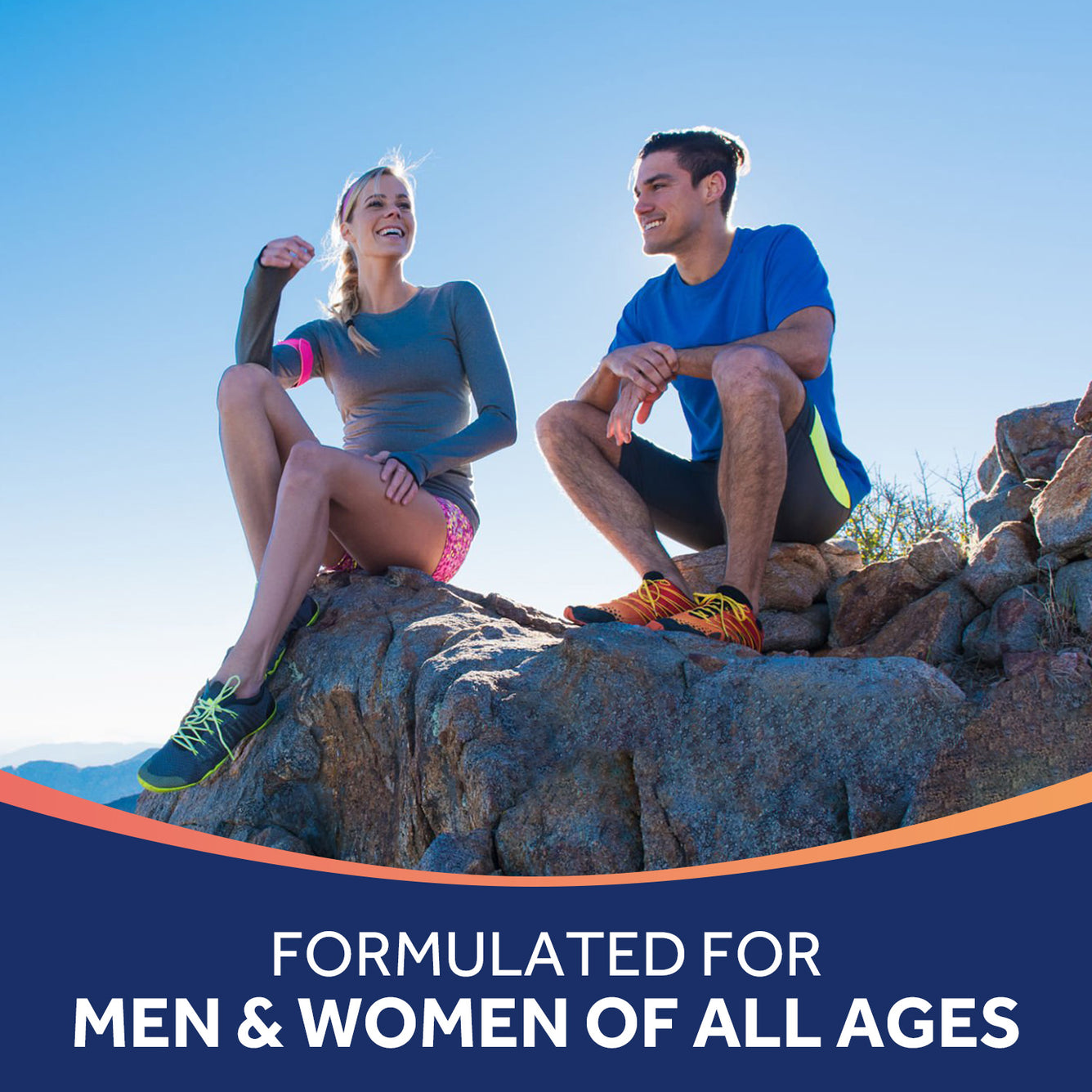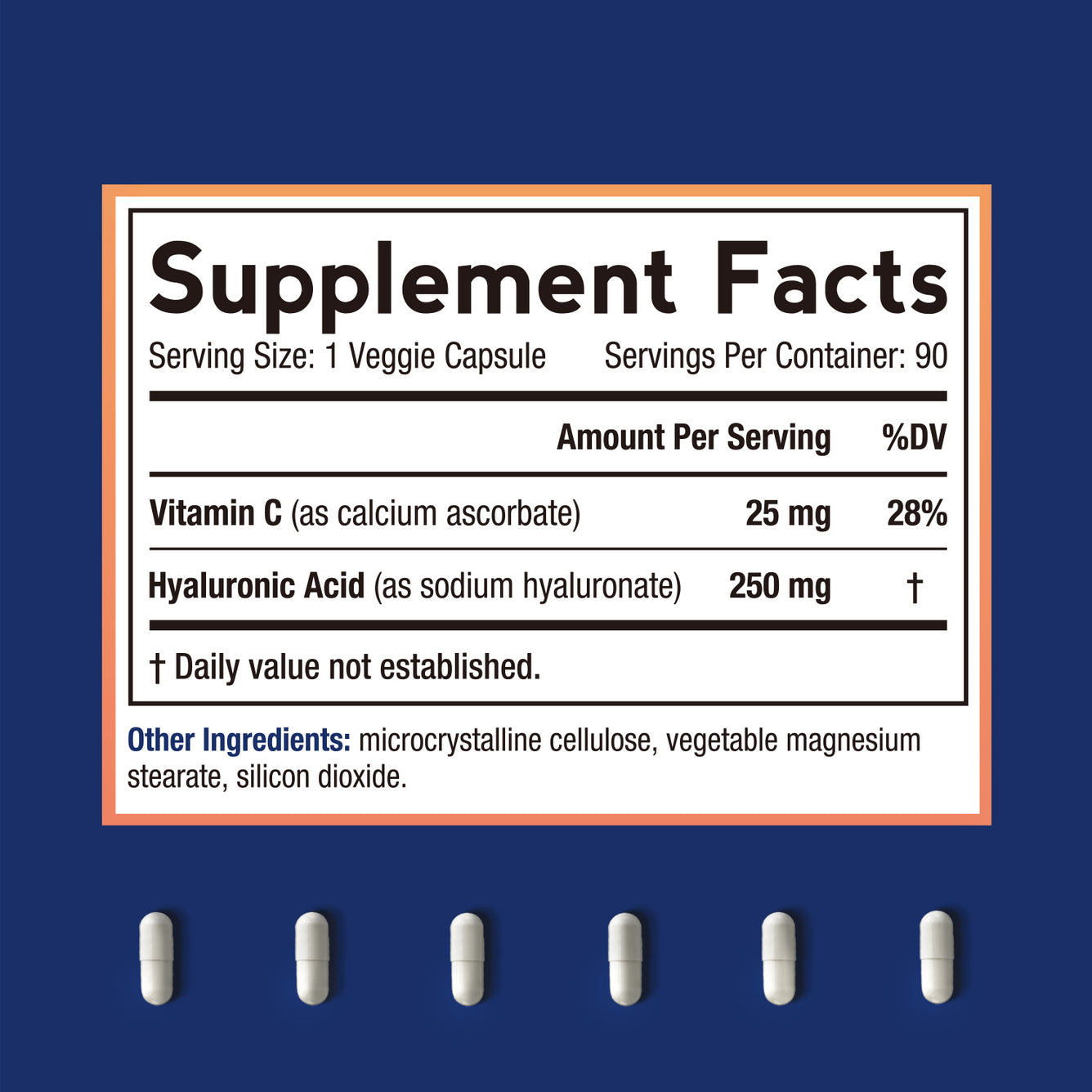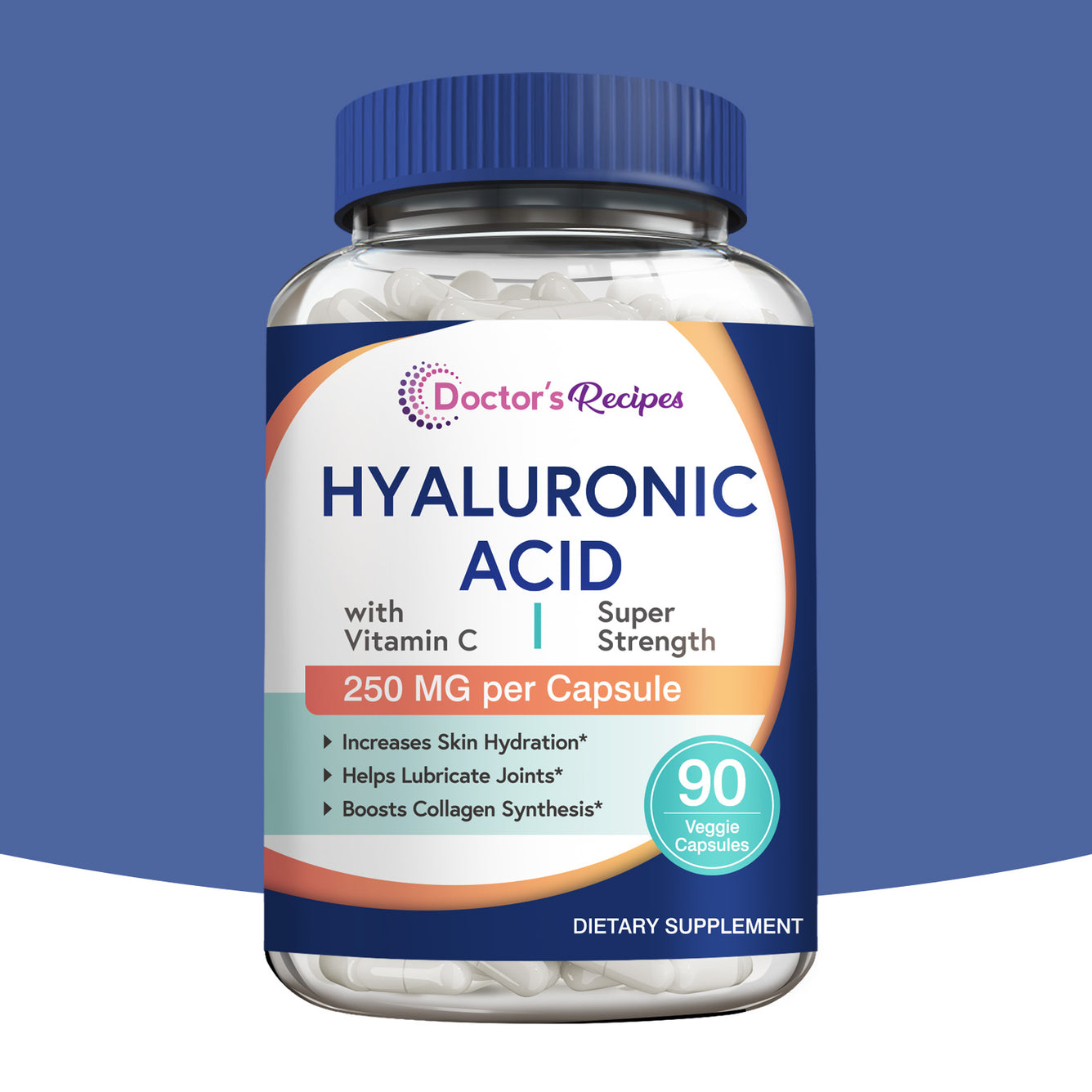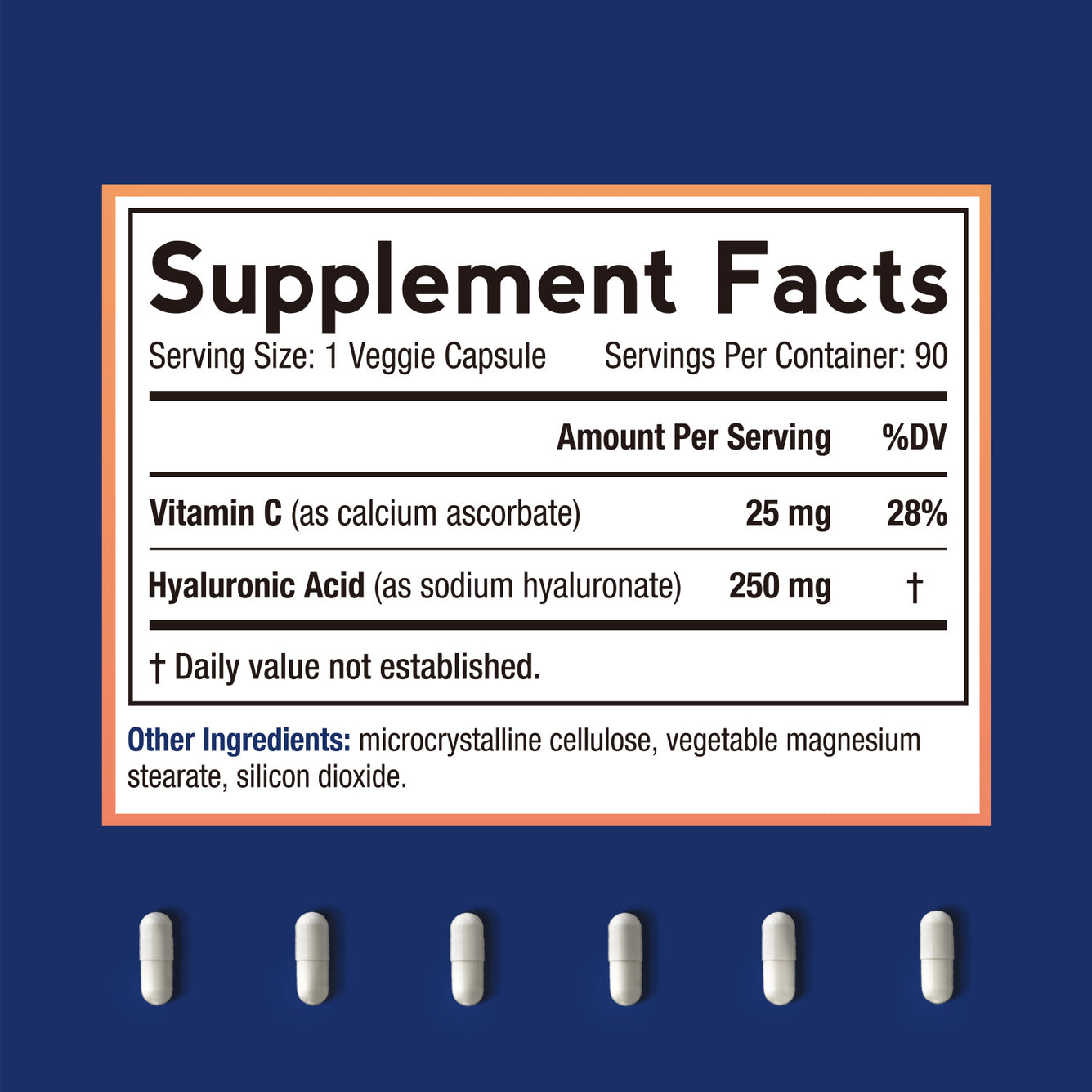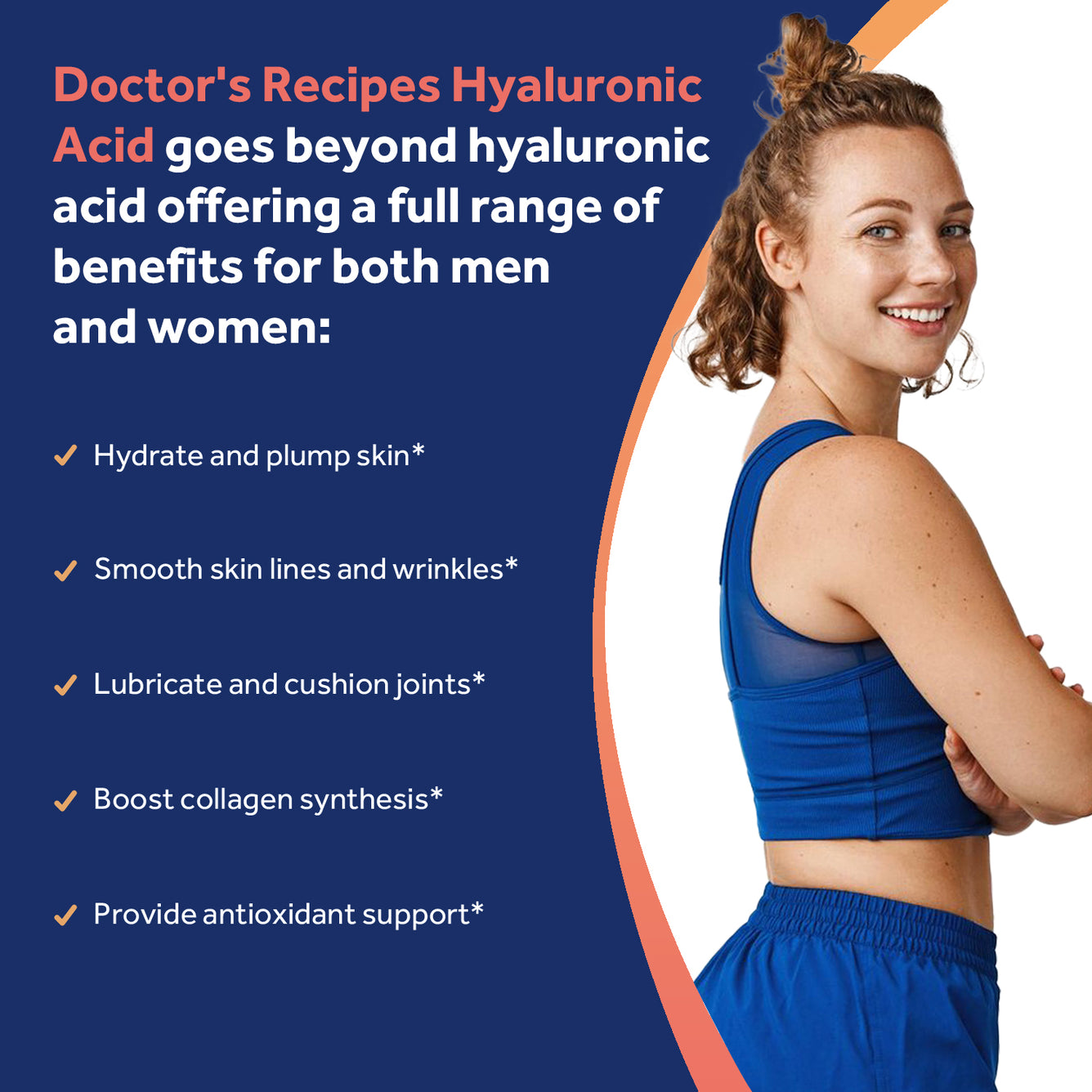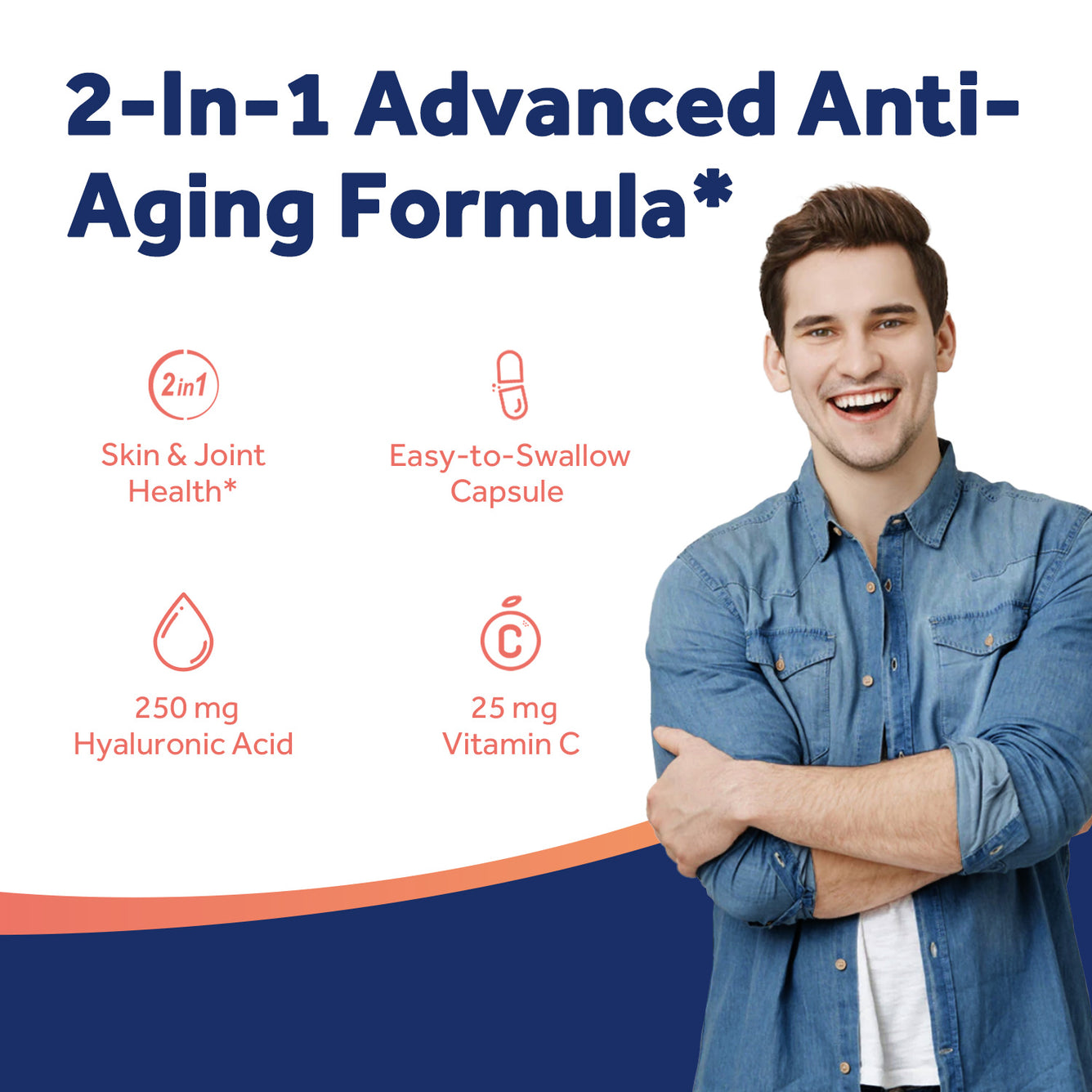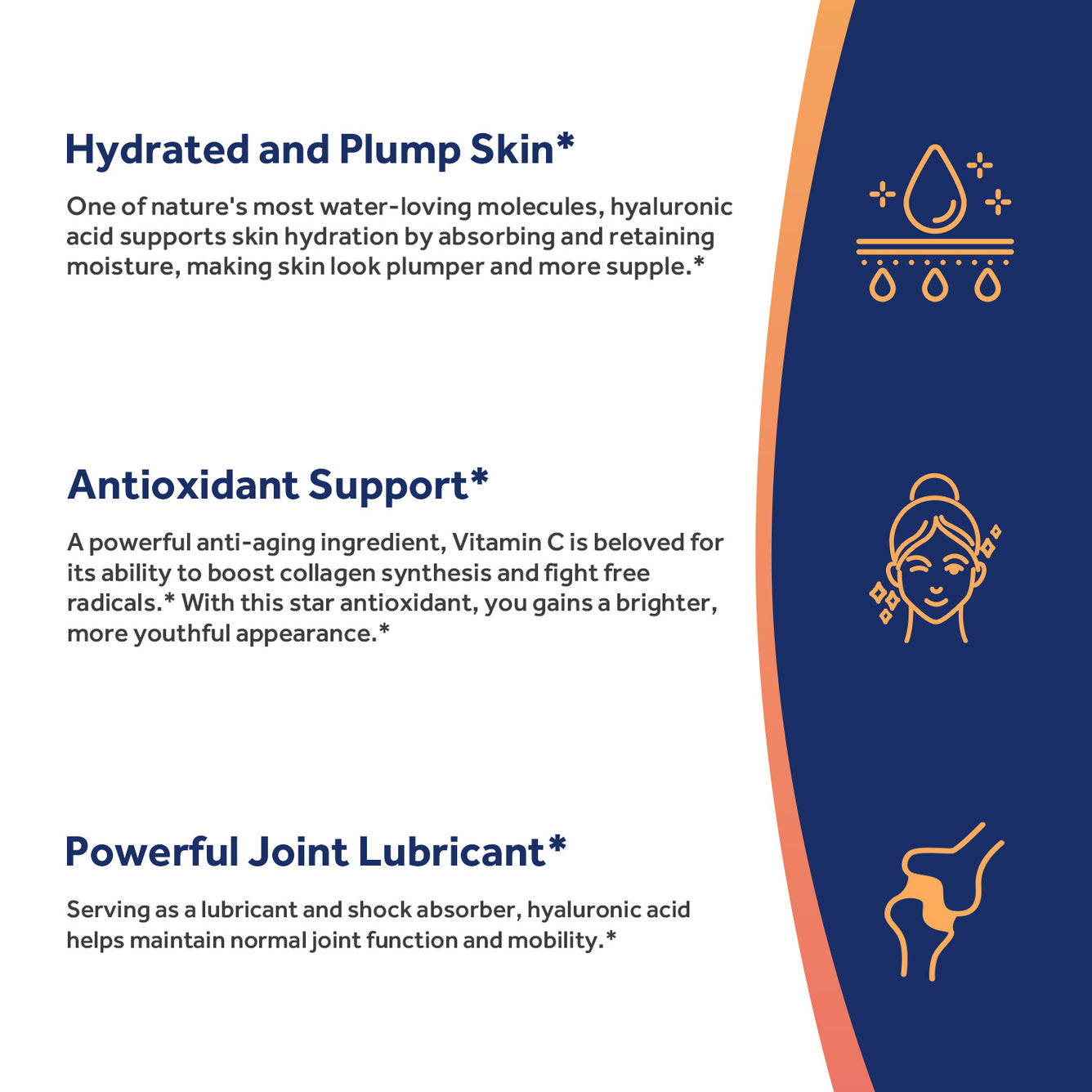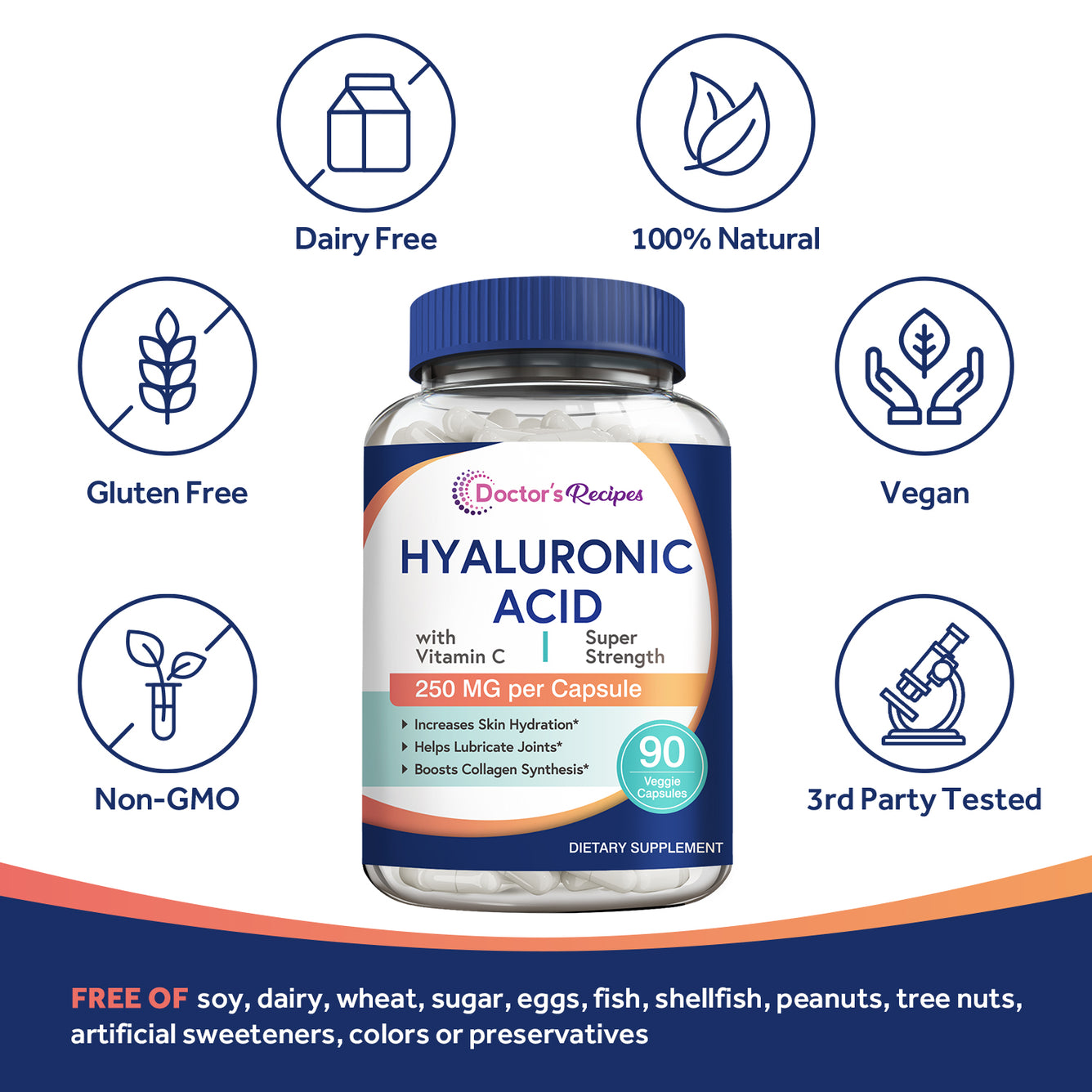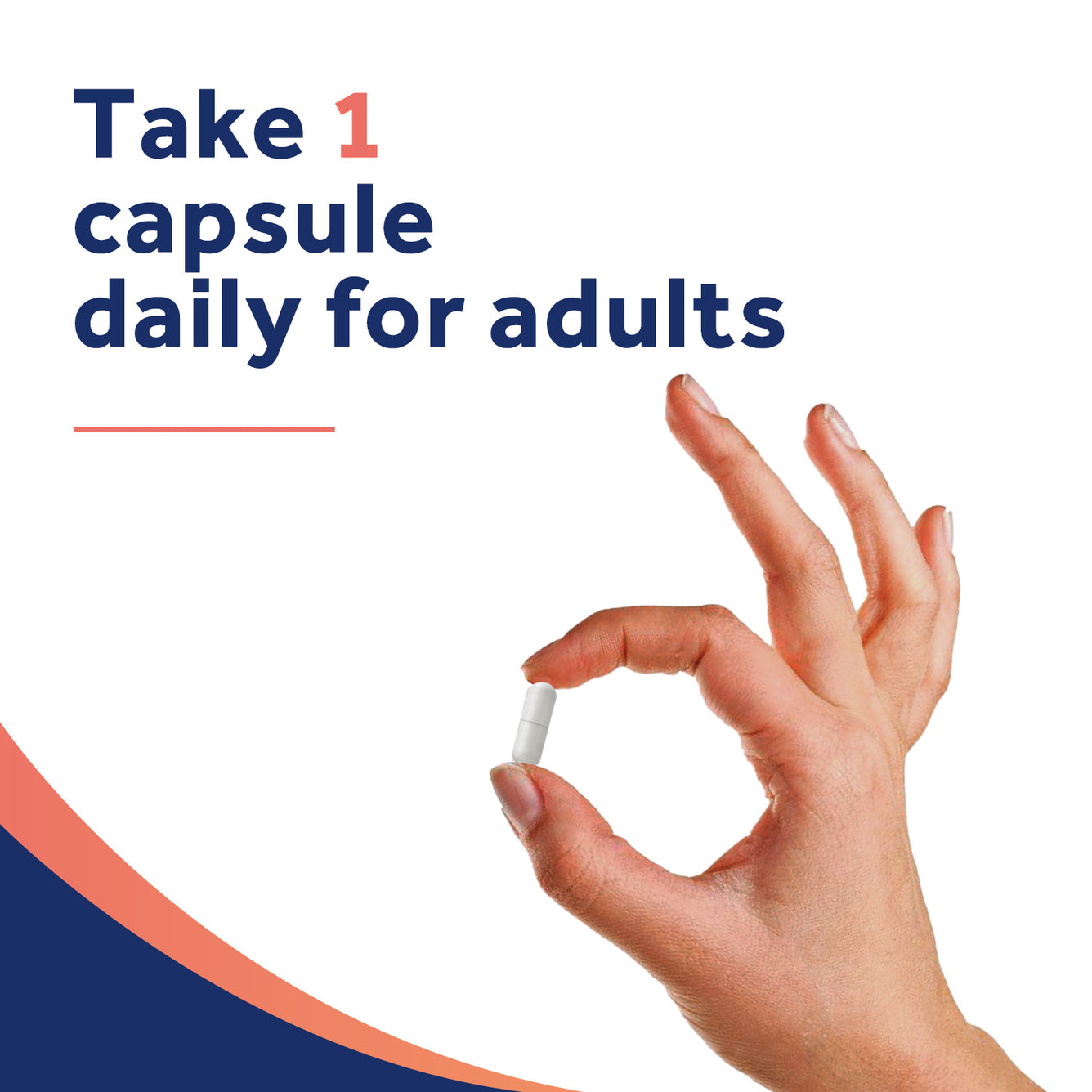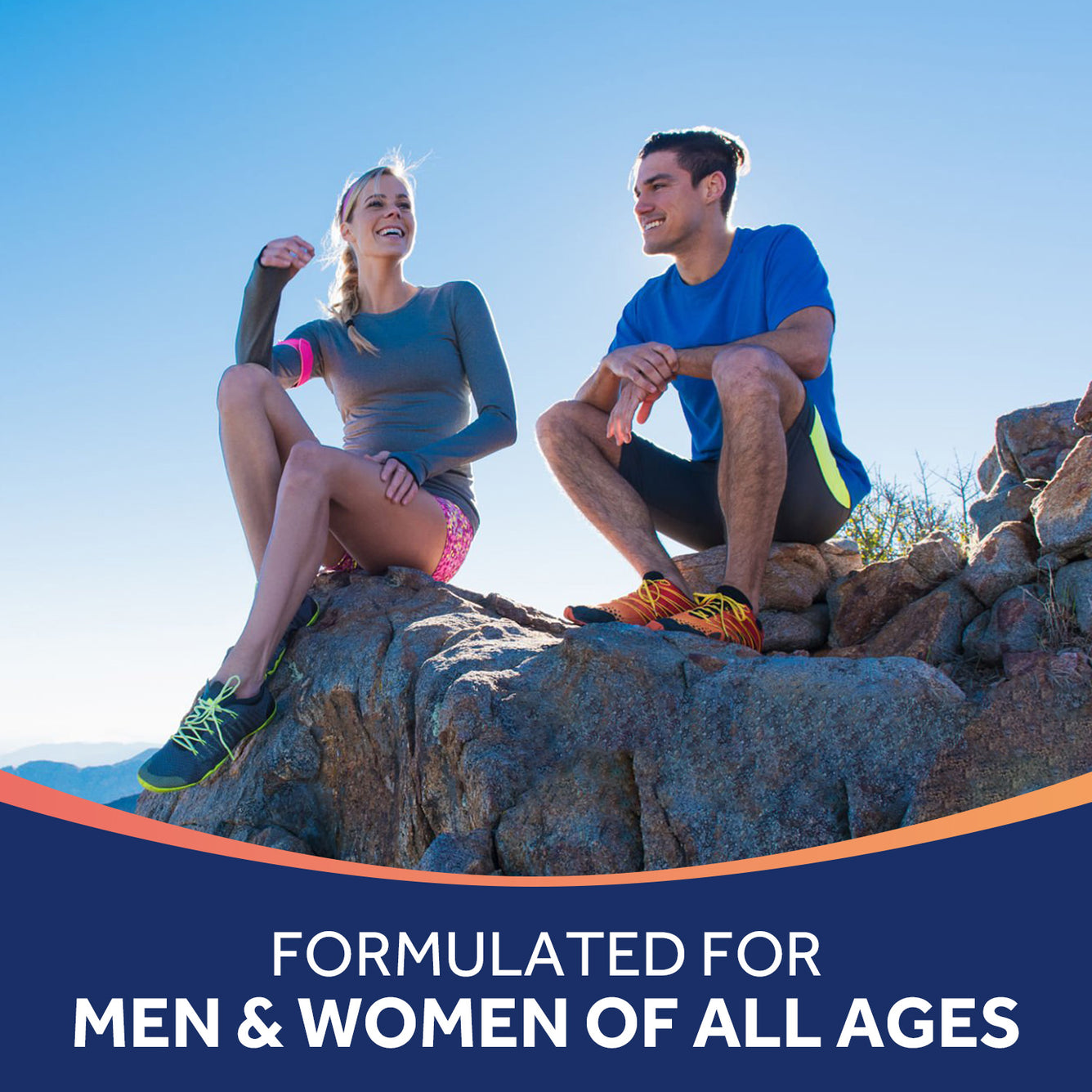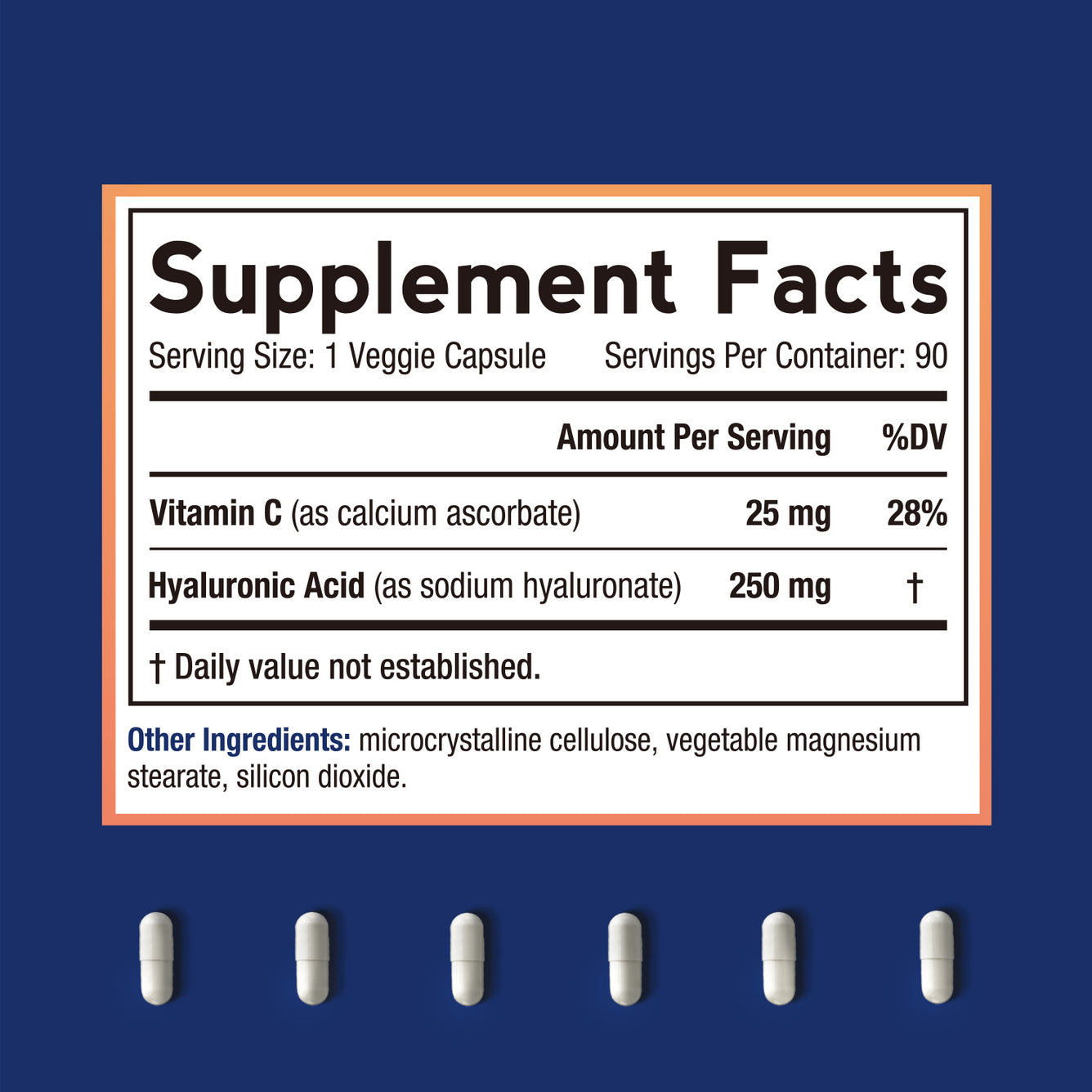 Hyaluronic Acid
Doctor's Recipes Hyaluronic Acid 250 mg Per Capsule, with Vitamin C, Supports Skin Hydration, Joint Lubrication, Collagen Synthesis, 90 Vegan Caps, 90 Day Supply
| INGREDIENT | AMOUNT | HELPS SUPPORT |
| --- | --- | --- |
| Hyaluronic Acid (as sodium hyaluronate) | 250 mg | Skin Hydration + Joint Lubrication |
| Vitamin C (as calcium ascorbate) | 25 mg | Collagen Synthesis  |
Environmentally Friendly
Make it a long-term approach to wellness

Fast and Secure Delivery
Free shipping on orders over $50

Superior Service
Accessible, approachable & responsive

Shop with Confidence
Money back guaranteed
2-In-1 Advanced Anti-Aging Formula
Skin Hydration & Joint Lubrication
One of nature's most water-loving molecules, hyaluronic acid supports skin hydration by absorbing and retaining moisture, making skin look plumper and more supple. It also serve as a lubricant and shock absorber, helping maintain normal joint function and mobility.
Antioxidant Support
A powerful anti-aging ingredient, Vitamin C is beloved for its ability to boost collagen synthesis and fight free radicals. With this star antioxidant, you gains a brighter, more youthful appearance.
Personal Choices
Our Hyaluronic Acid provides super strength 250 mg of hyaluronic acid in each capsule, which is made of premium bio-fermented sodium hyaluronate with lower molecular weight. It is highly absorbed and distributed throughout the body. By combining hyaluronic acid with vitamin C in a single vegan capsule, this great combo makes it convenient and easier to help you achieve hydrated, glowing skin and a more flexible joint.
As we get older, our bodies produce less hyaluronic acid, which is a natural gel-like substance found in joint fluid and cartilage. It lubricates and cushions the joints to reduce bone-to-bone friction, allowing the joint to move smoothly and freely. Replenish the diminishing stores of hyaluronic acid in the body may help you reclaim the flexibility and mobility you deserve.
Professional Solutions
OUR DIFFERENCE
Hyaluronic Acid Supplement
Super Strength 250 mg Hyaluronic Acid per Capsule
Combined with Powerful Antioxidant Vitamin C
Derived from Bio-fermented Sodium Hyaluronate
Low Molecular Weight & Highly Absorbed
Suitable for Vegans & Vegetarians
Nancy B.
Verified Purchase
Been taking it for a year and love it

I started to take this product last year and just ordered my second bottle. I can totally say that my hair, skin and nails have improved very much. From last year to this year I saw a dramatic improvement in my hair growth and how thick it has grown. Not only that but my skin feels much more hydrated, my nails are stronger and my knee pain has decreased.
Lucie D.
Verified Purchase
No more dry skin

I don't typically write reviews, however this product has changed my skin!!! My skin always felt so dehydrated and dull but after taking these I saw results within 3 days! I feel so much more confident in my skin! Definitely recommend.
Haleema L.
Verified Purchase
Works wonders!!

I have been taking for a week and I already see the difference, much less pain and good emotion in my workout.