Zinc 50

Restore zinc levels and reinforce the immune system with our dual-zinc formulation.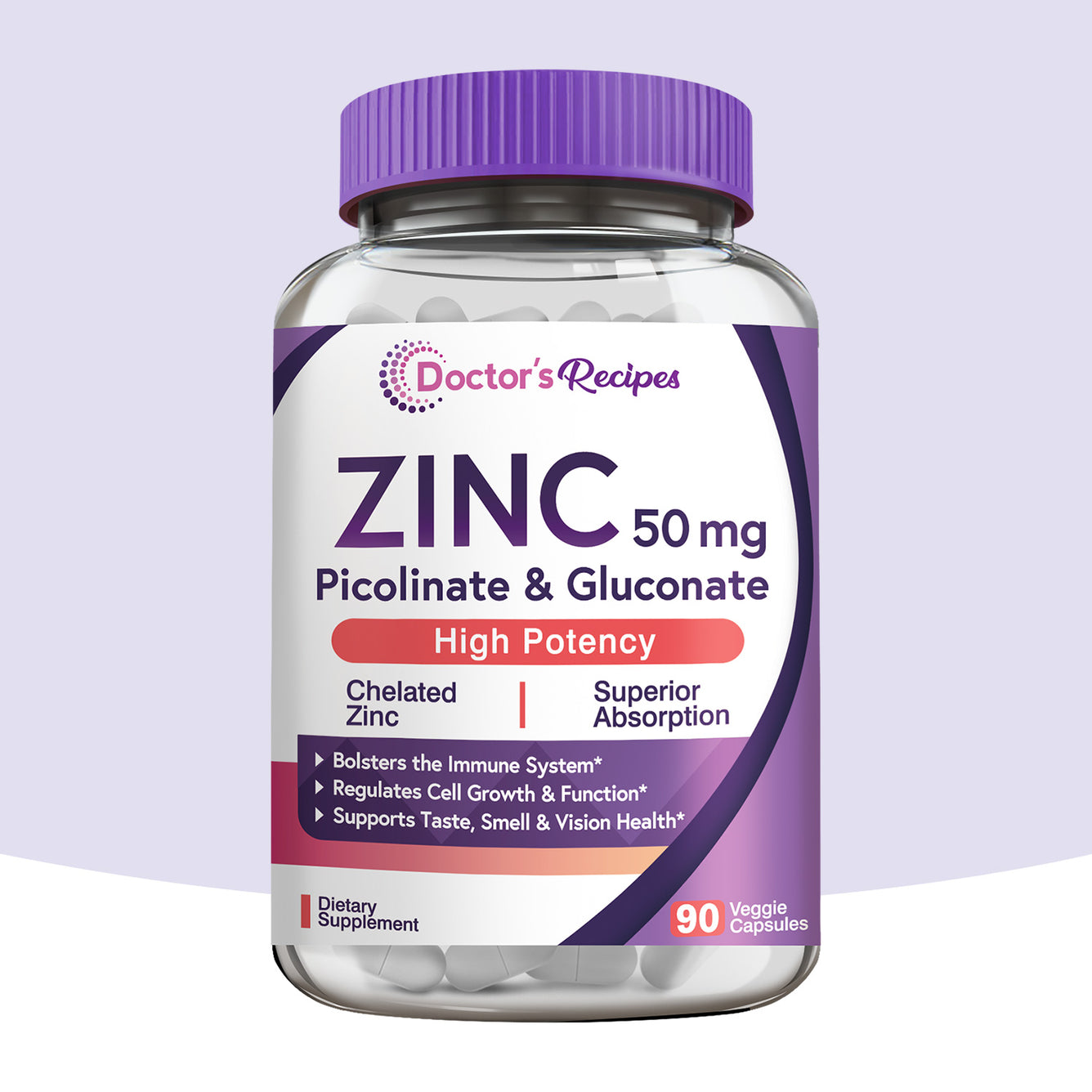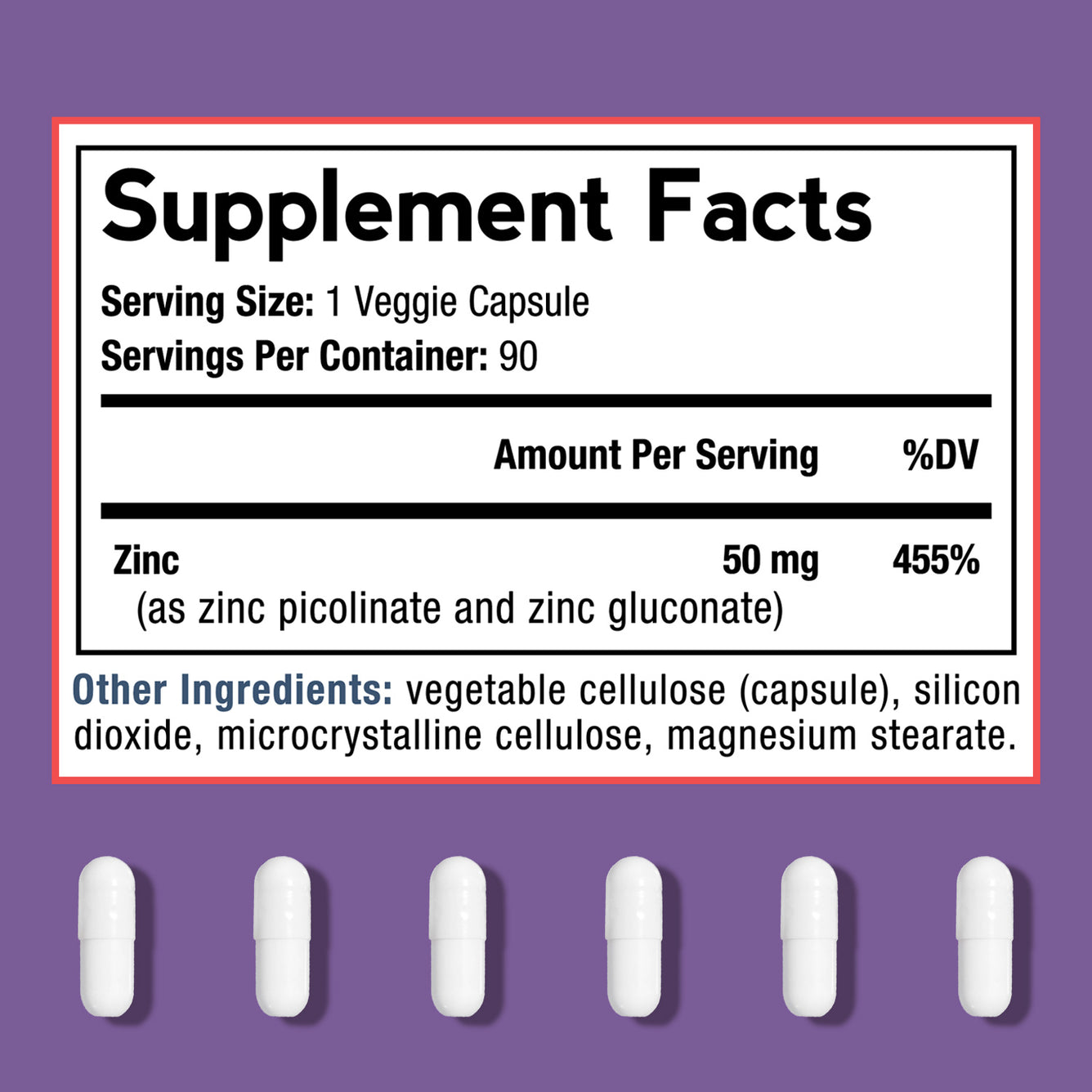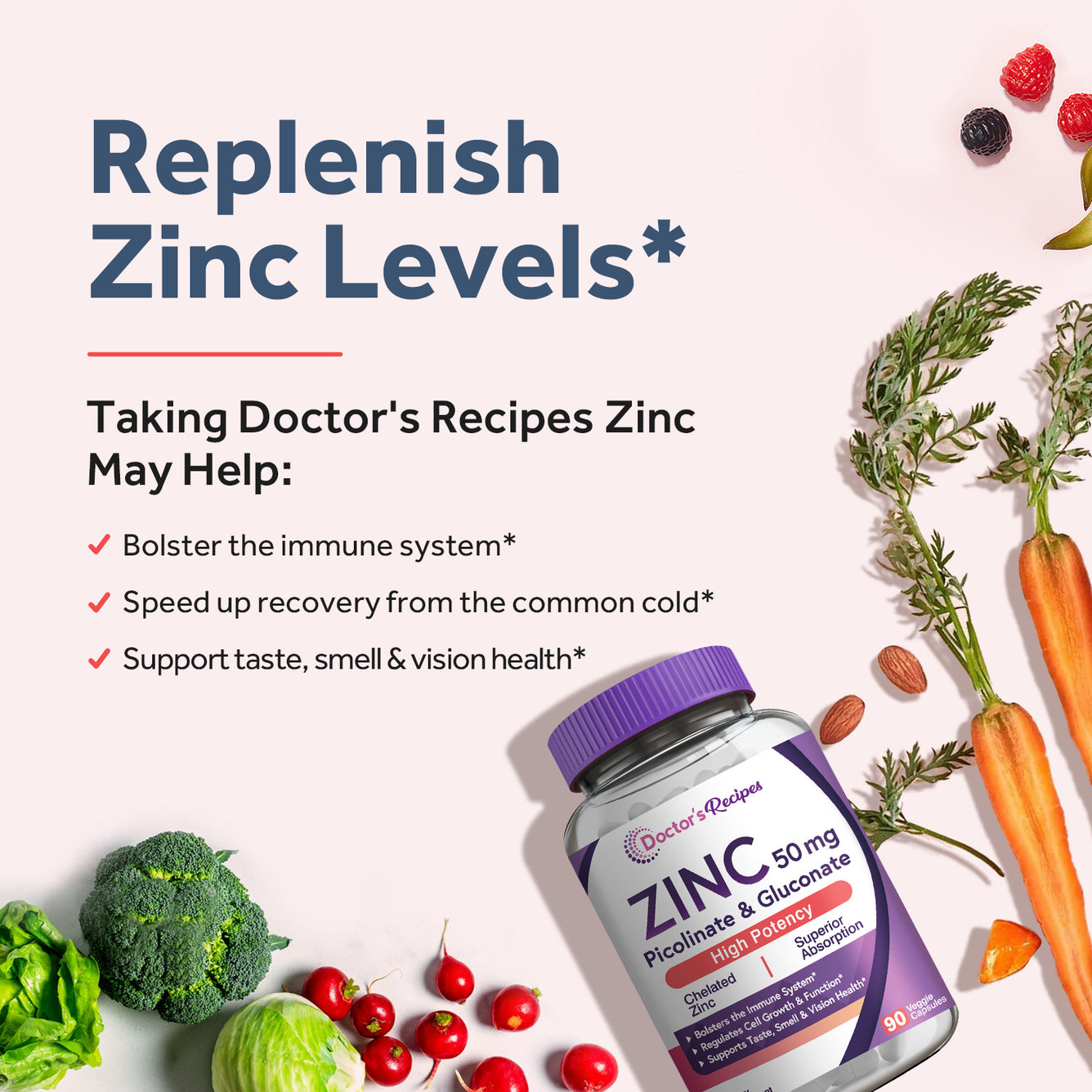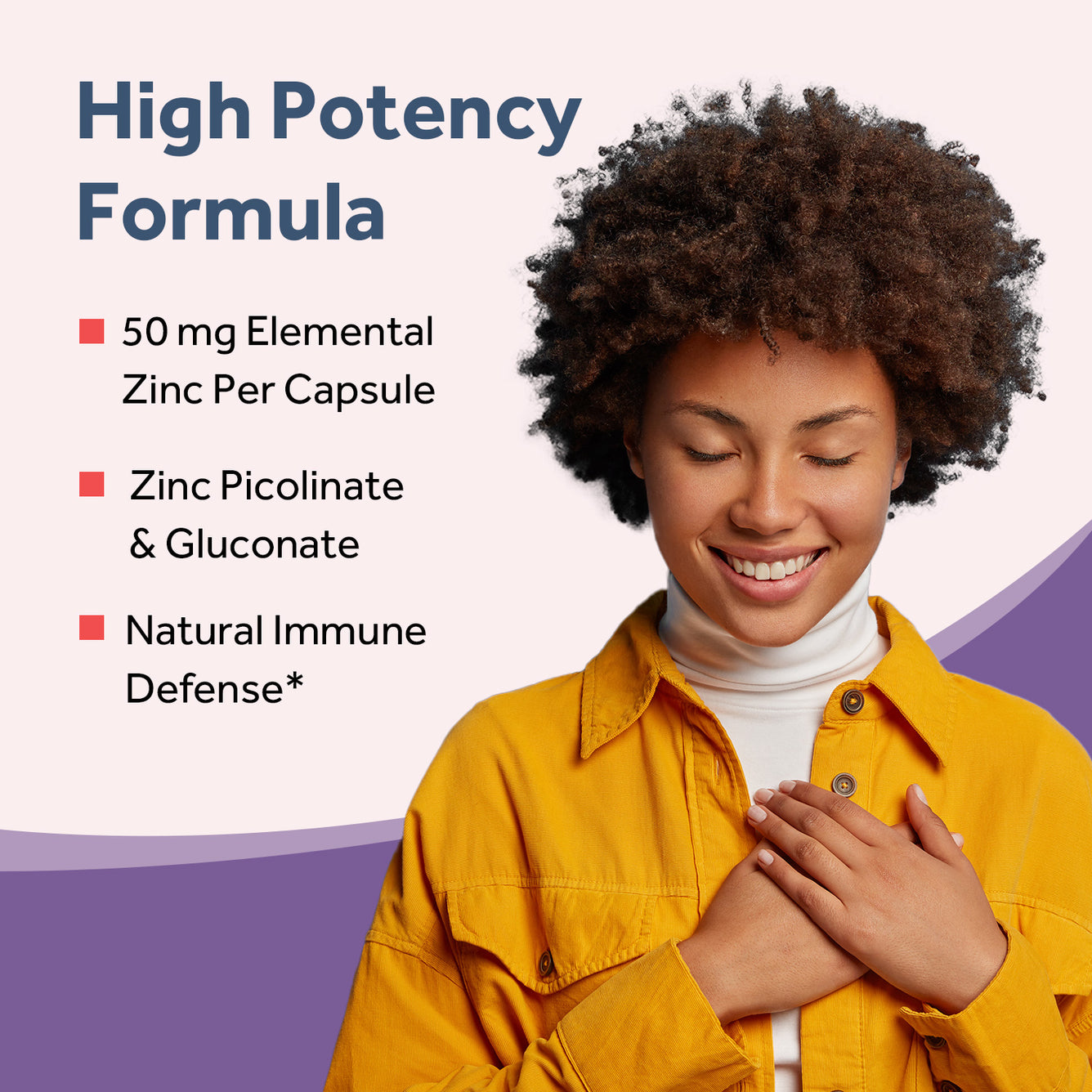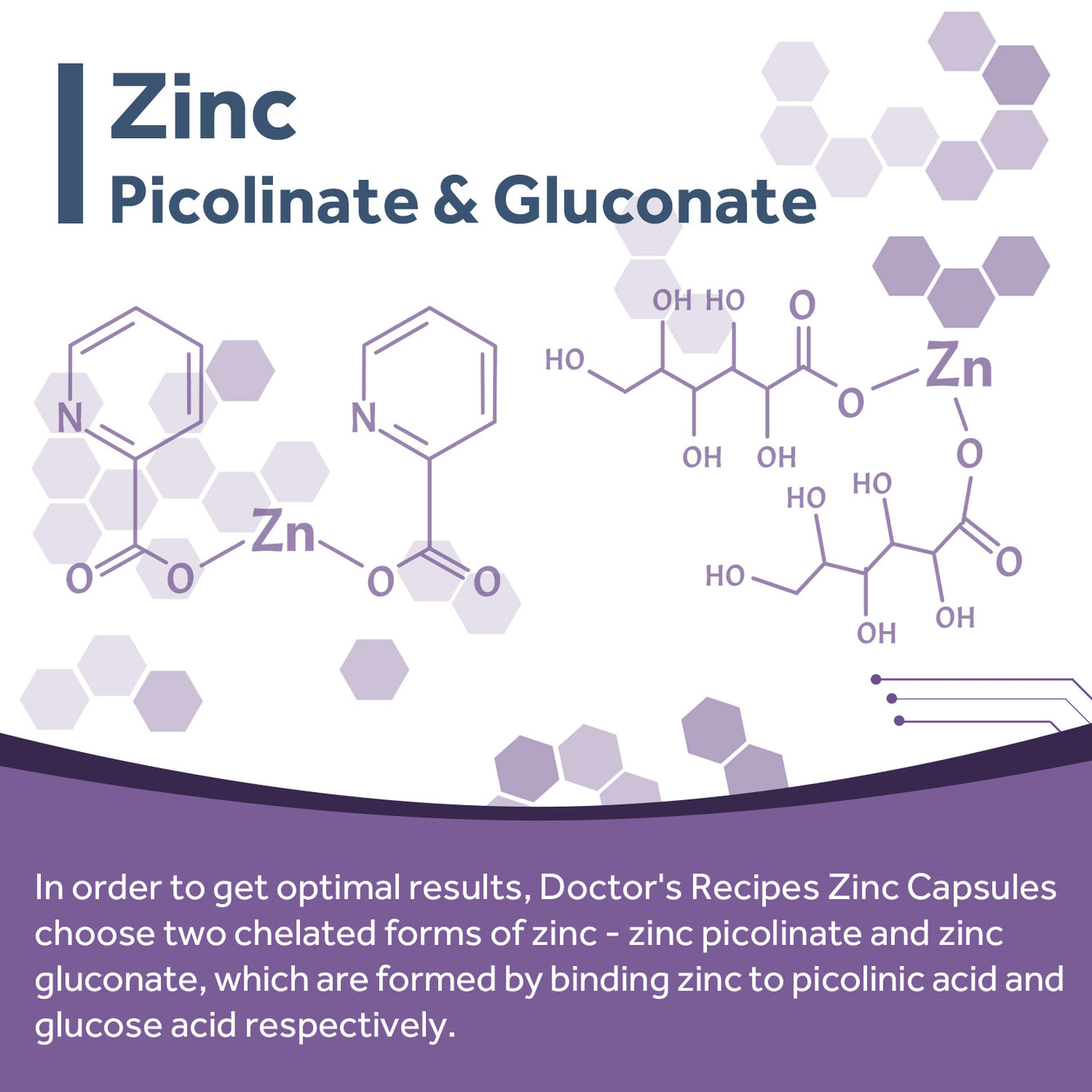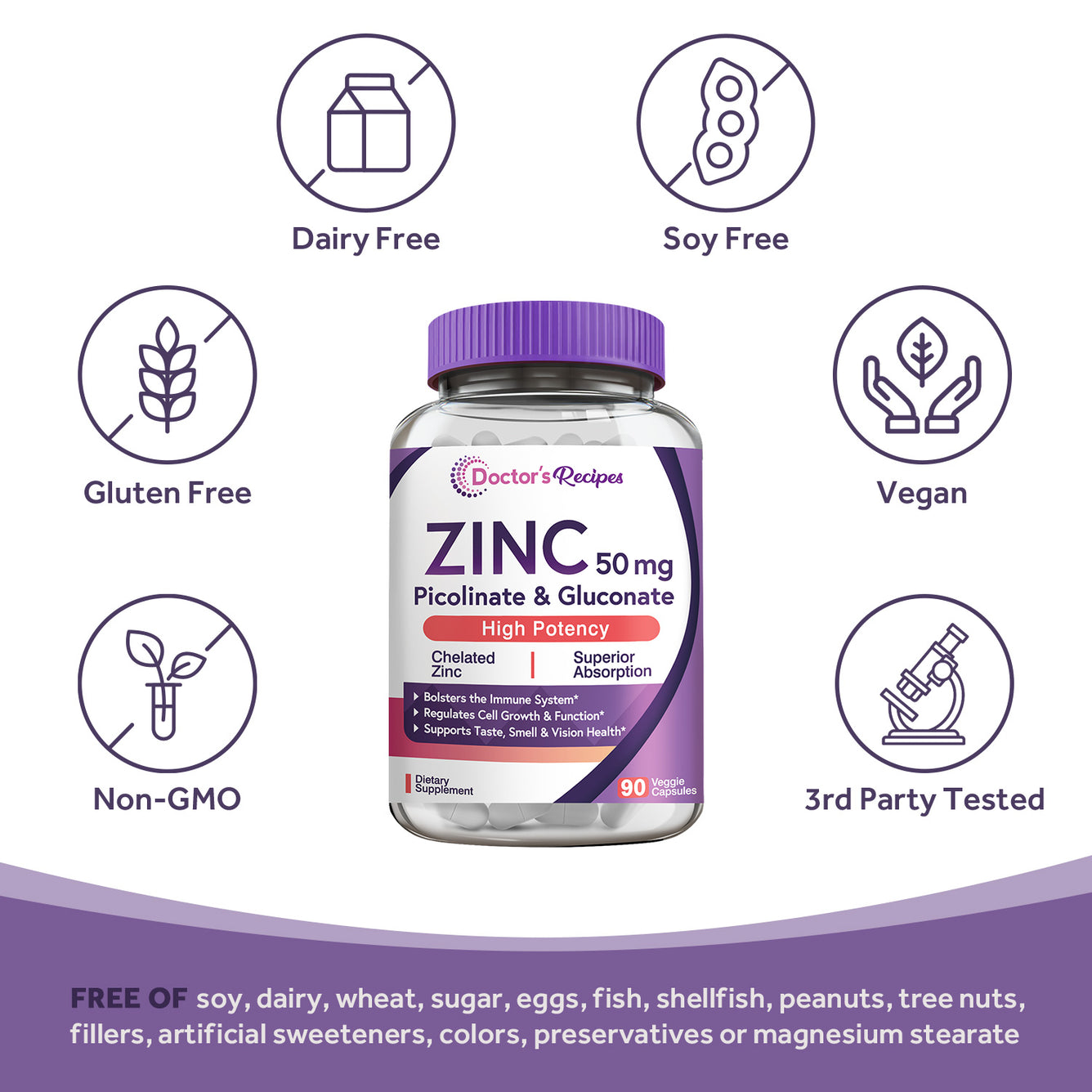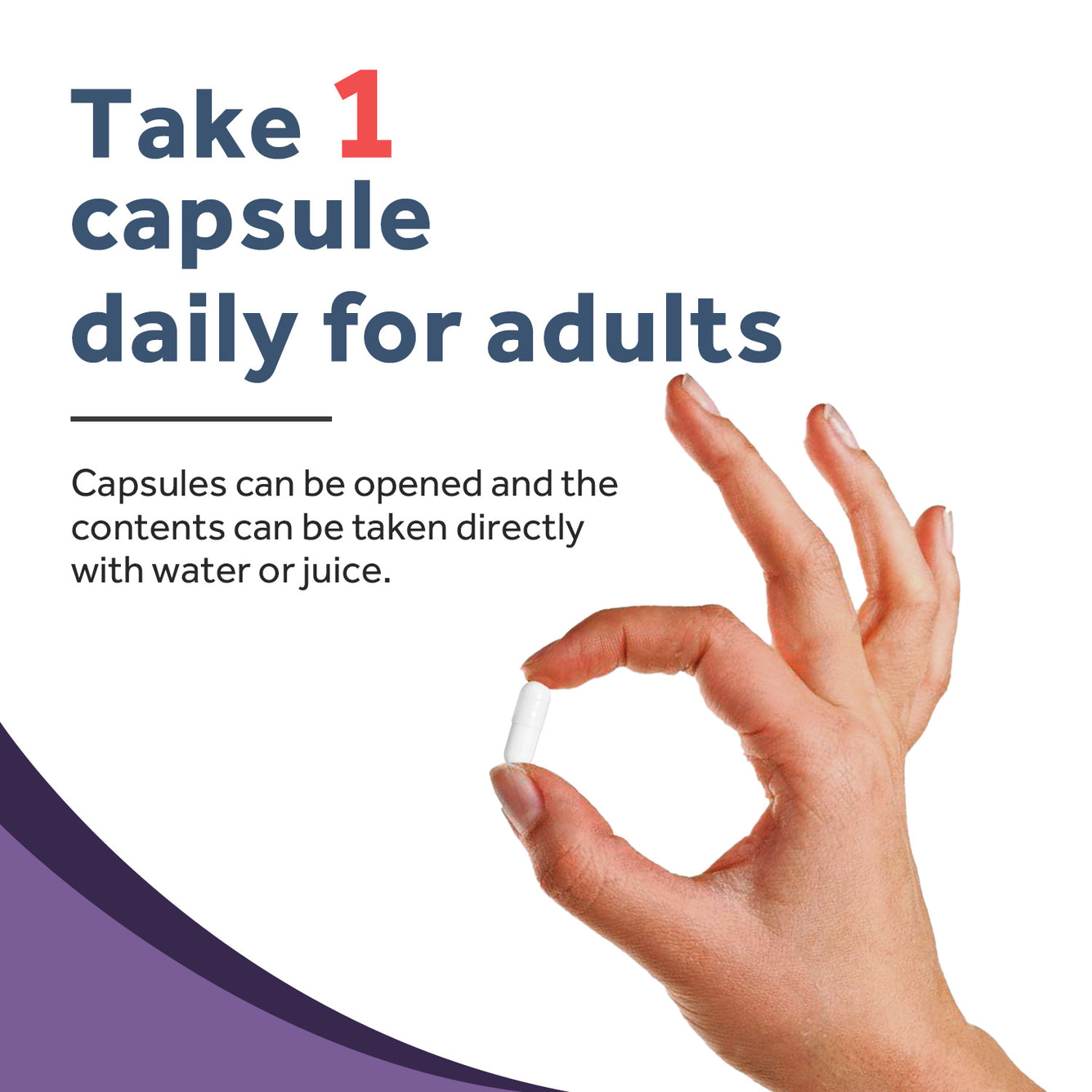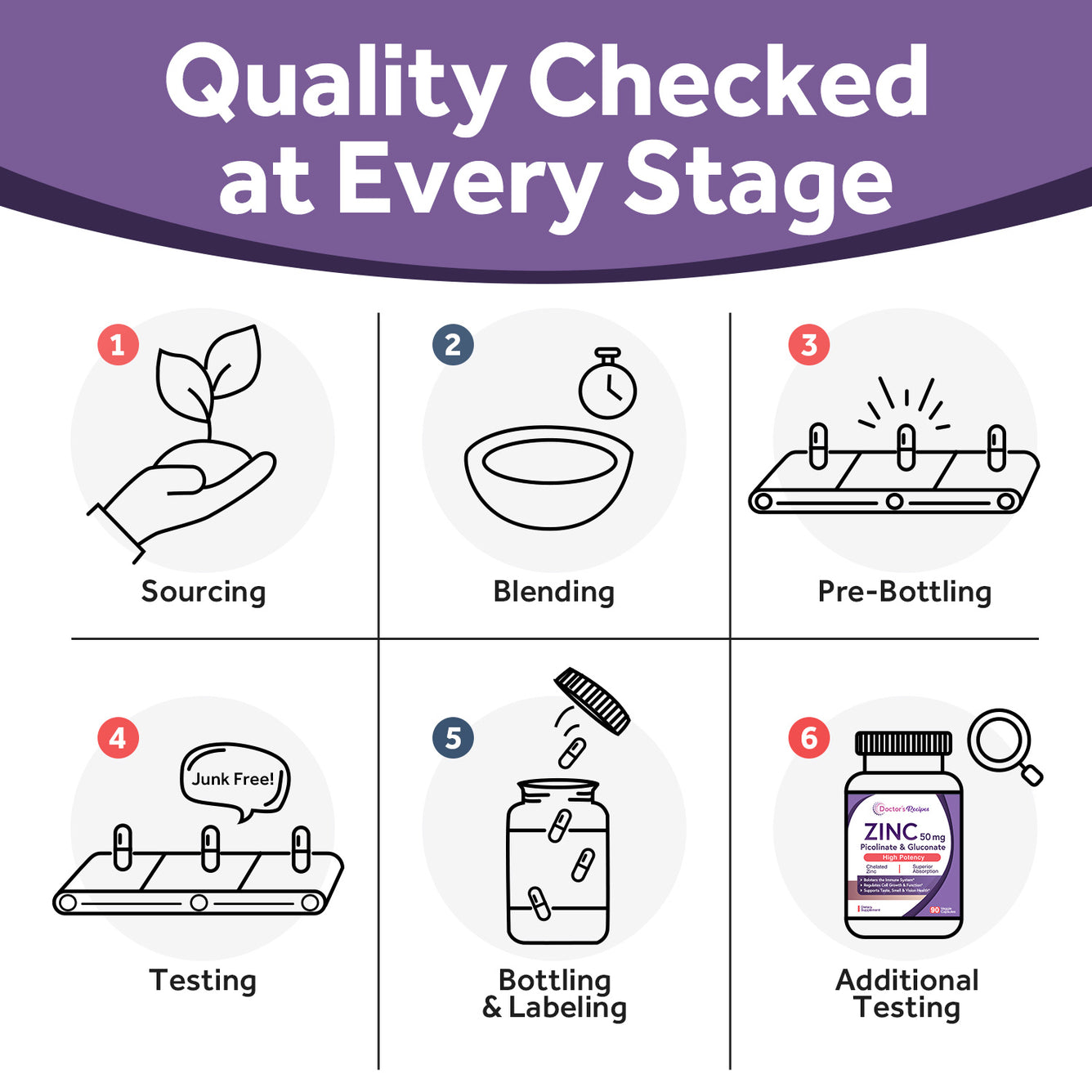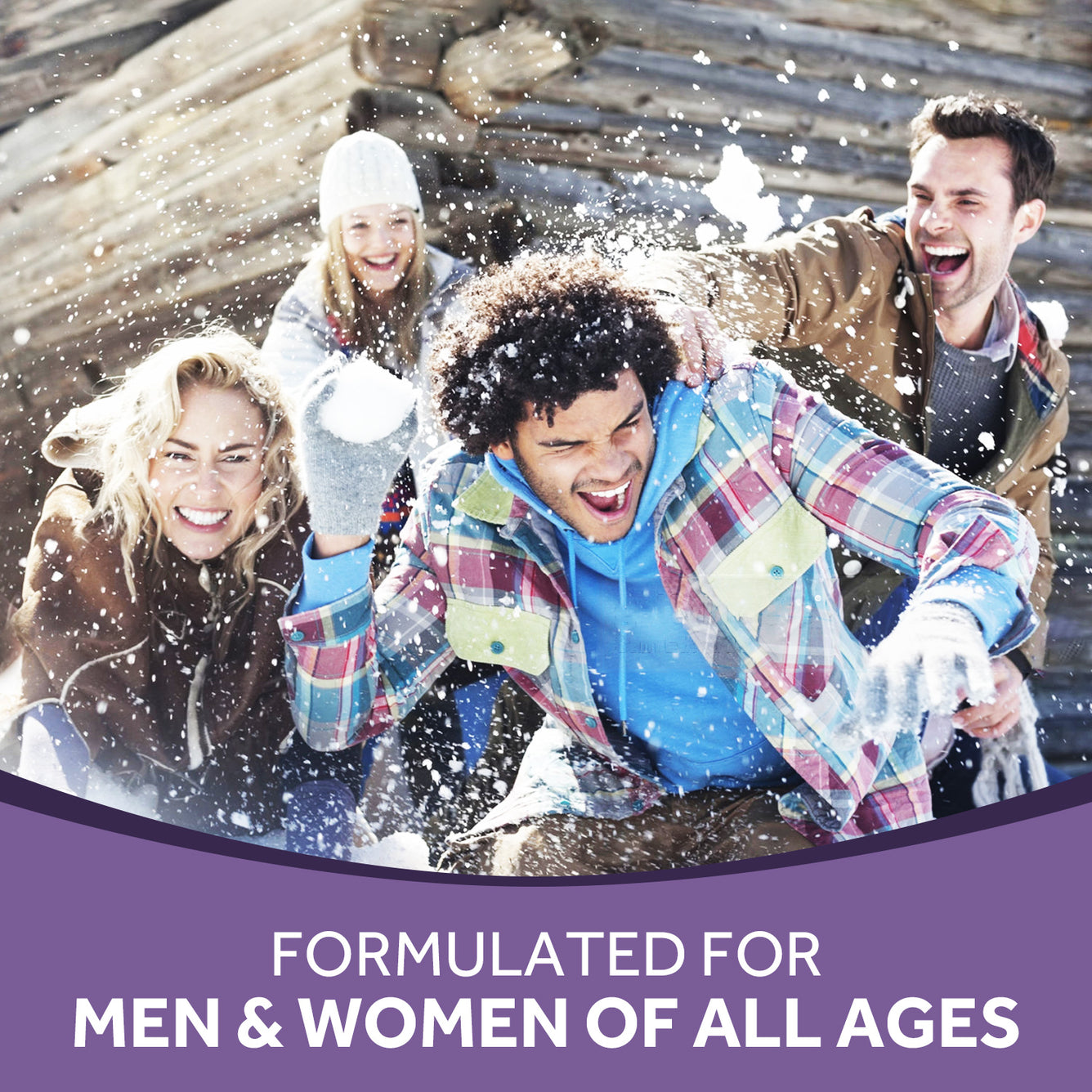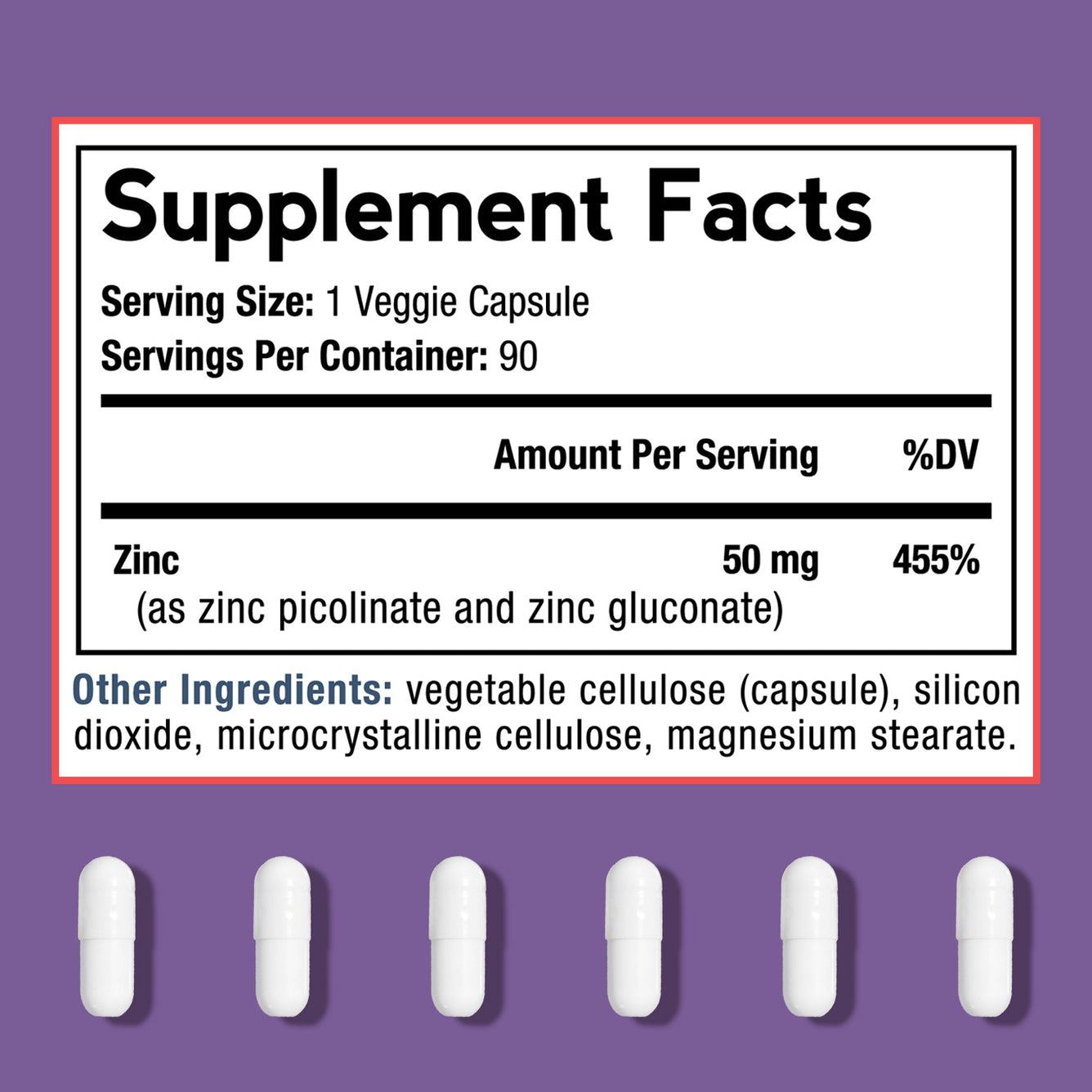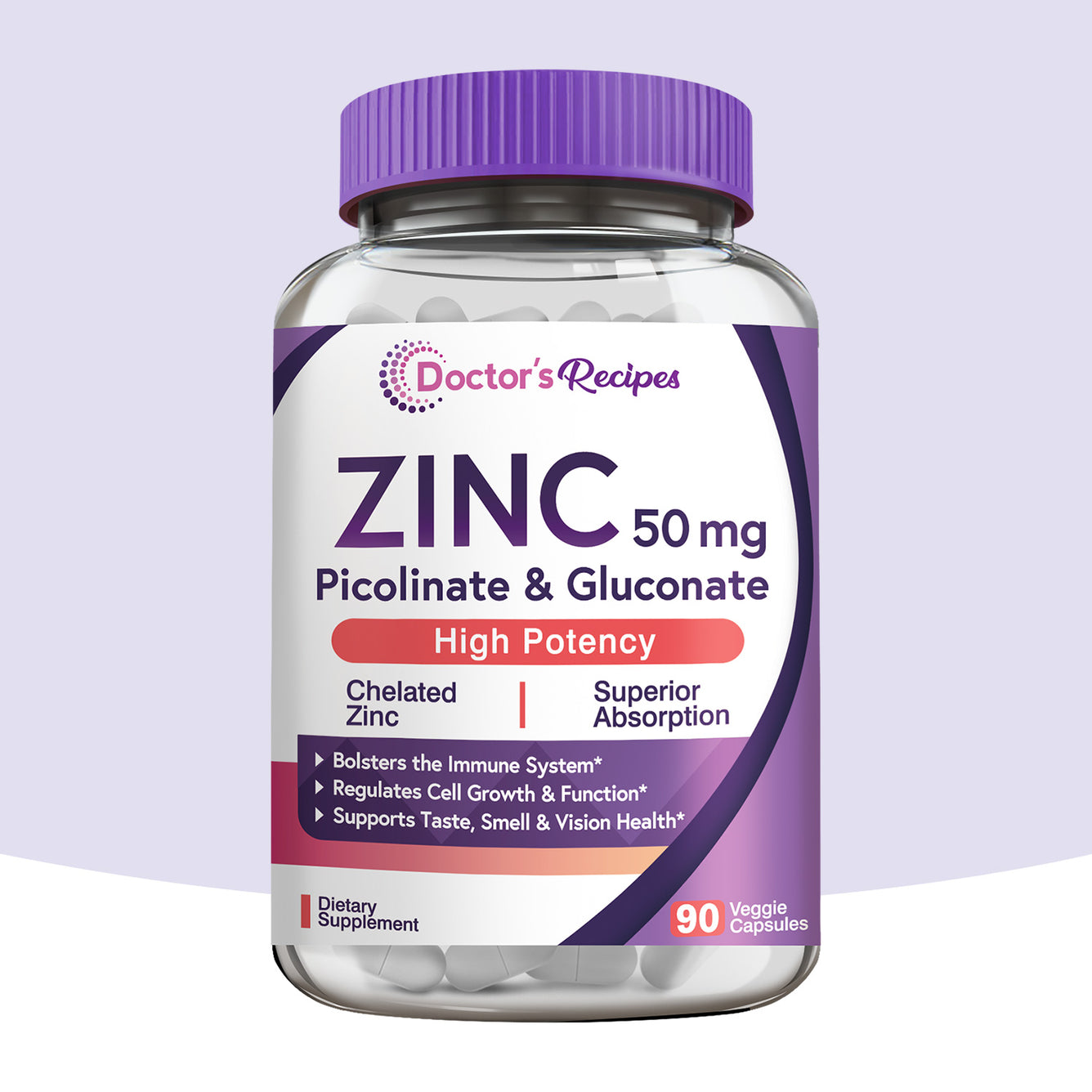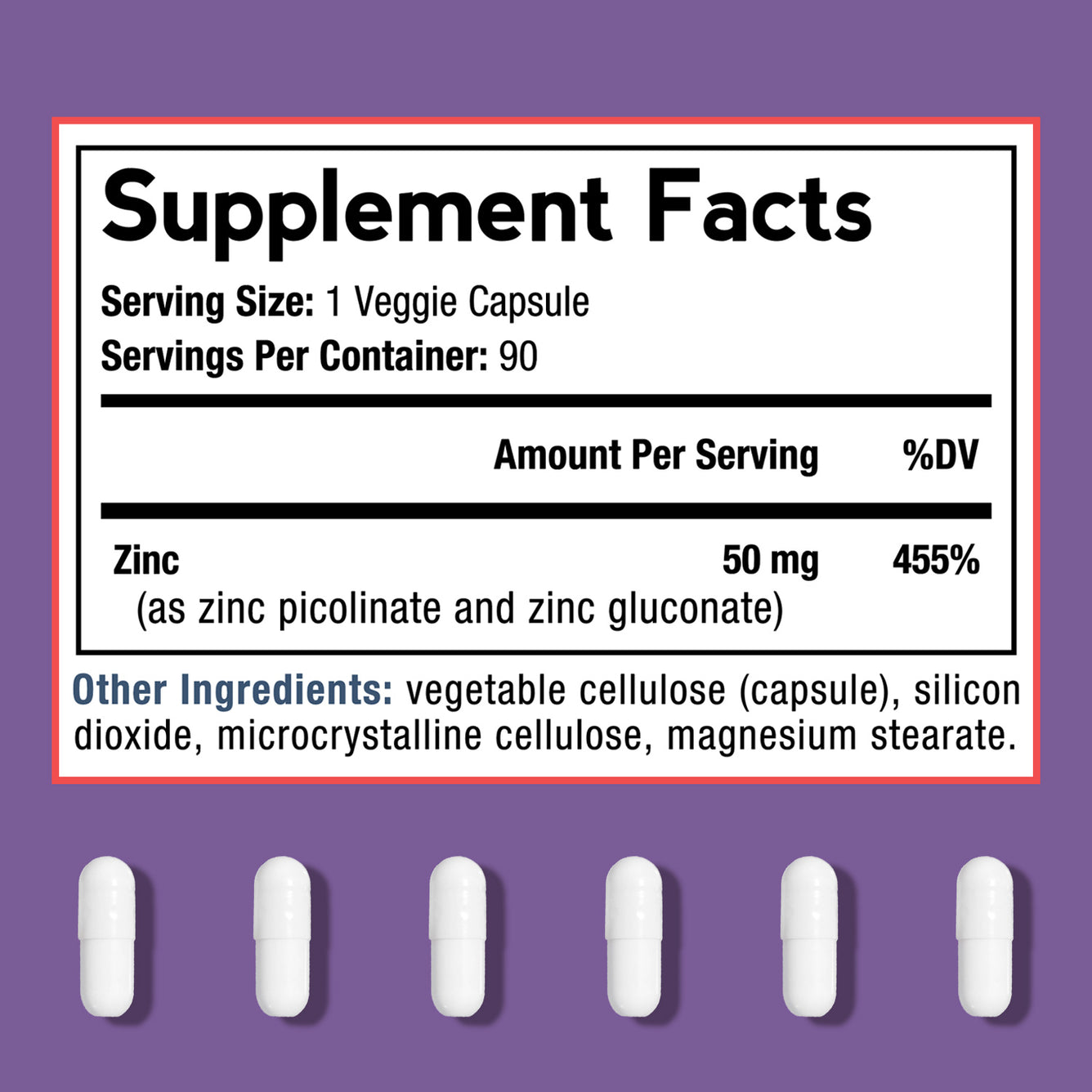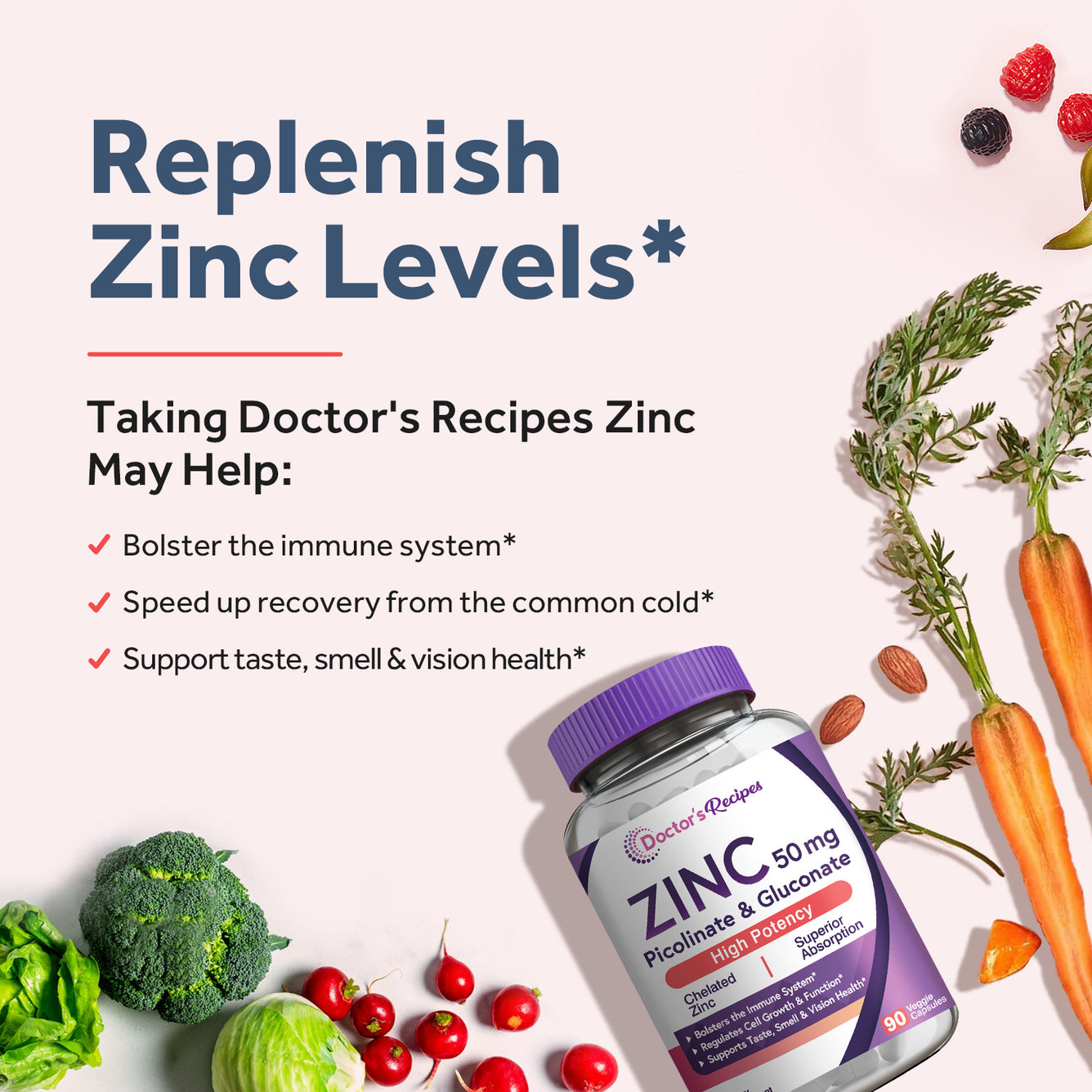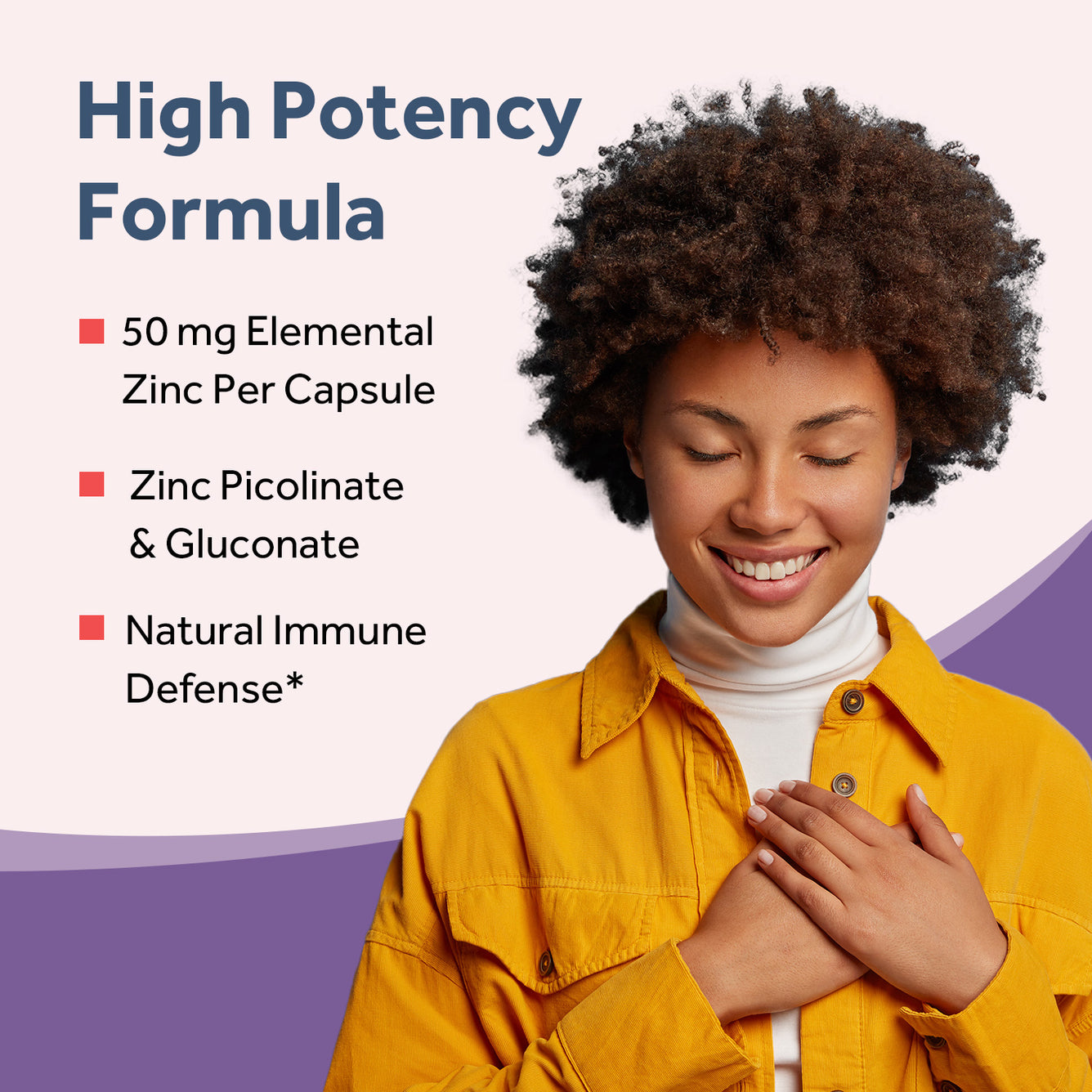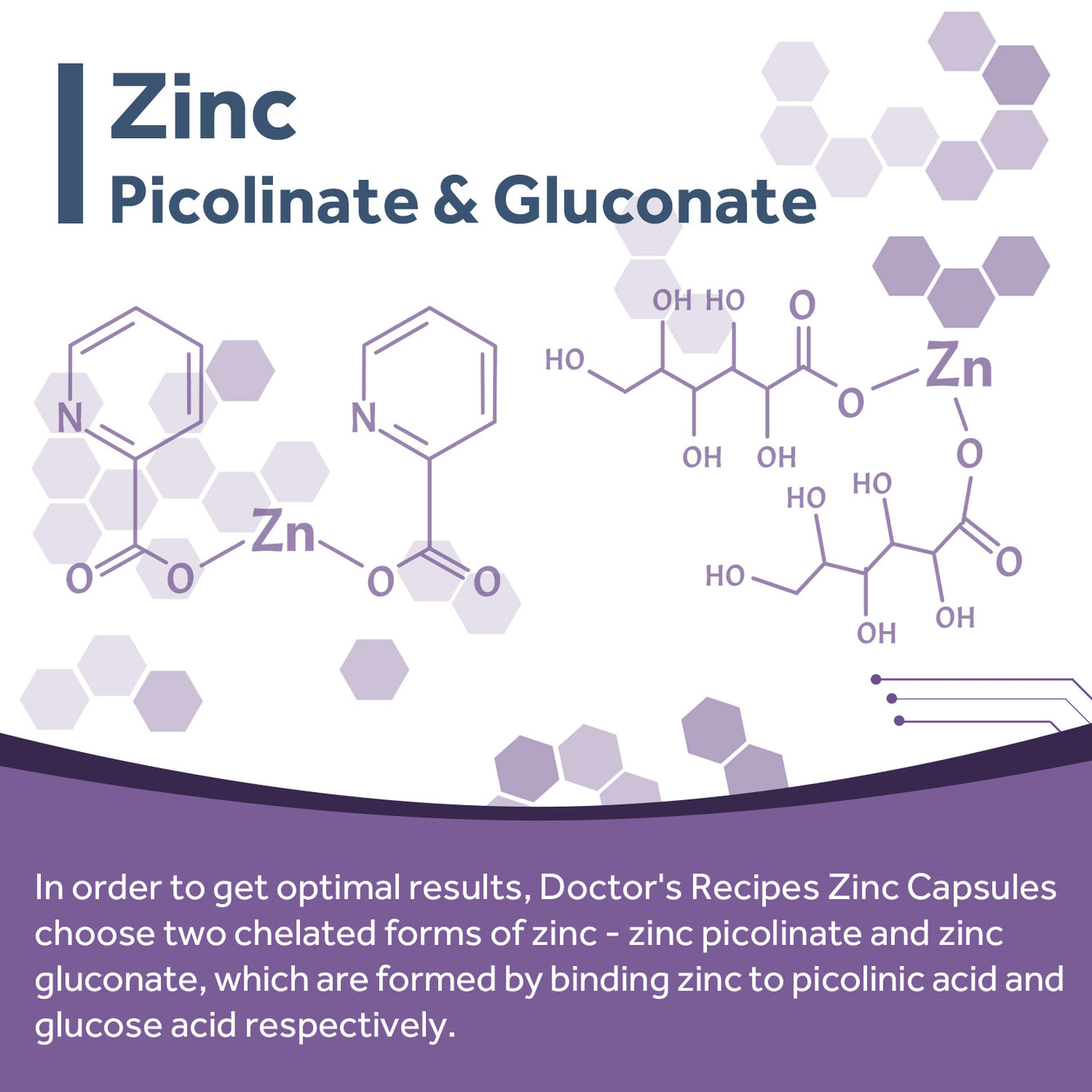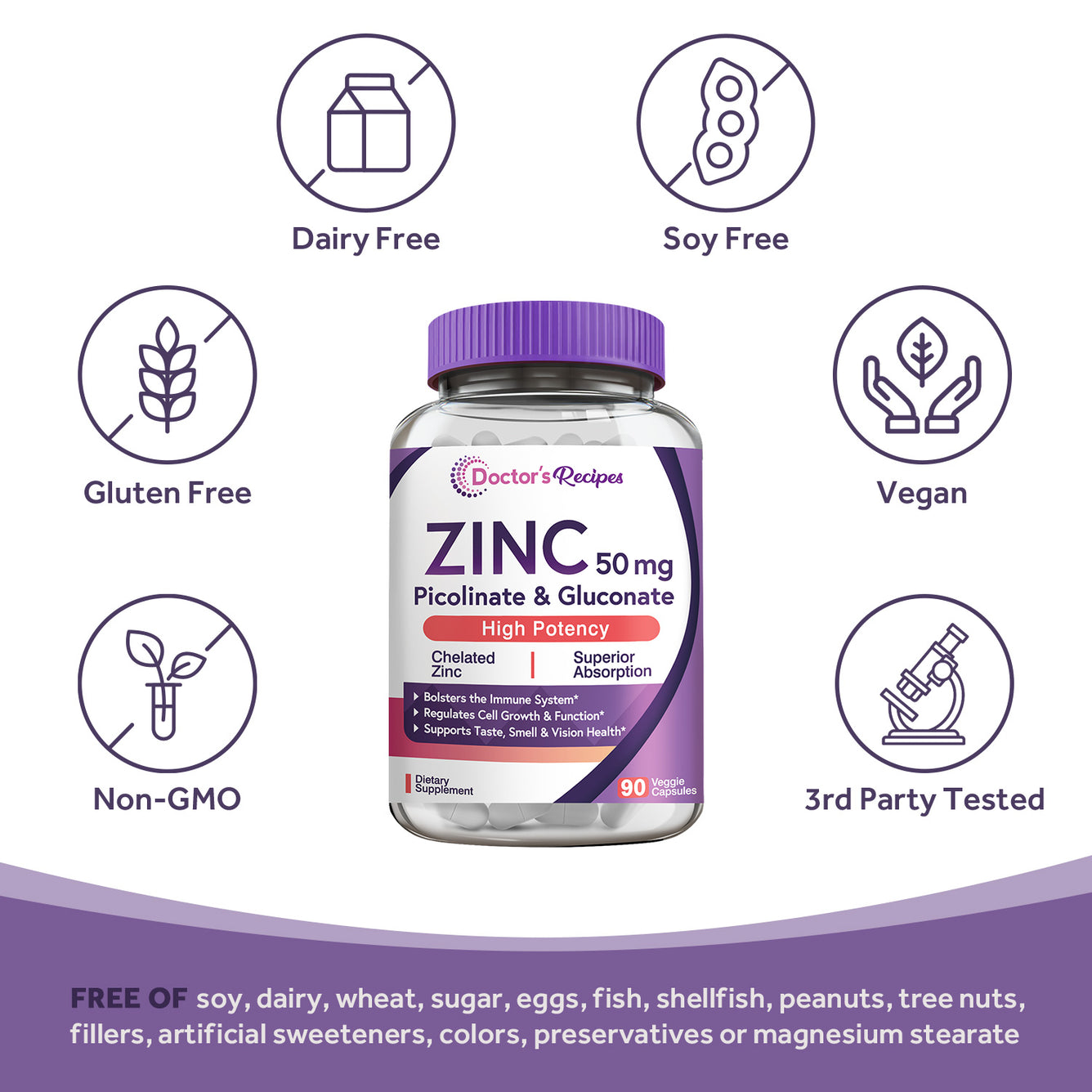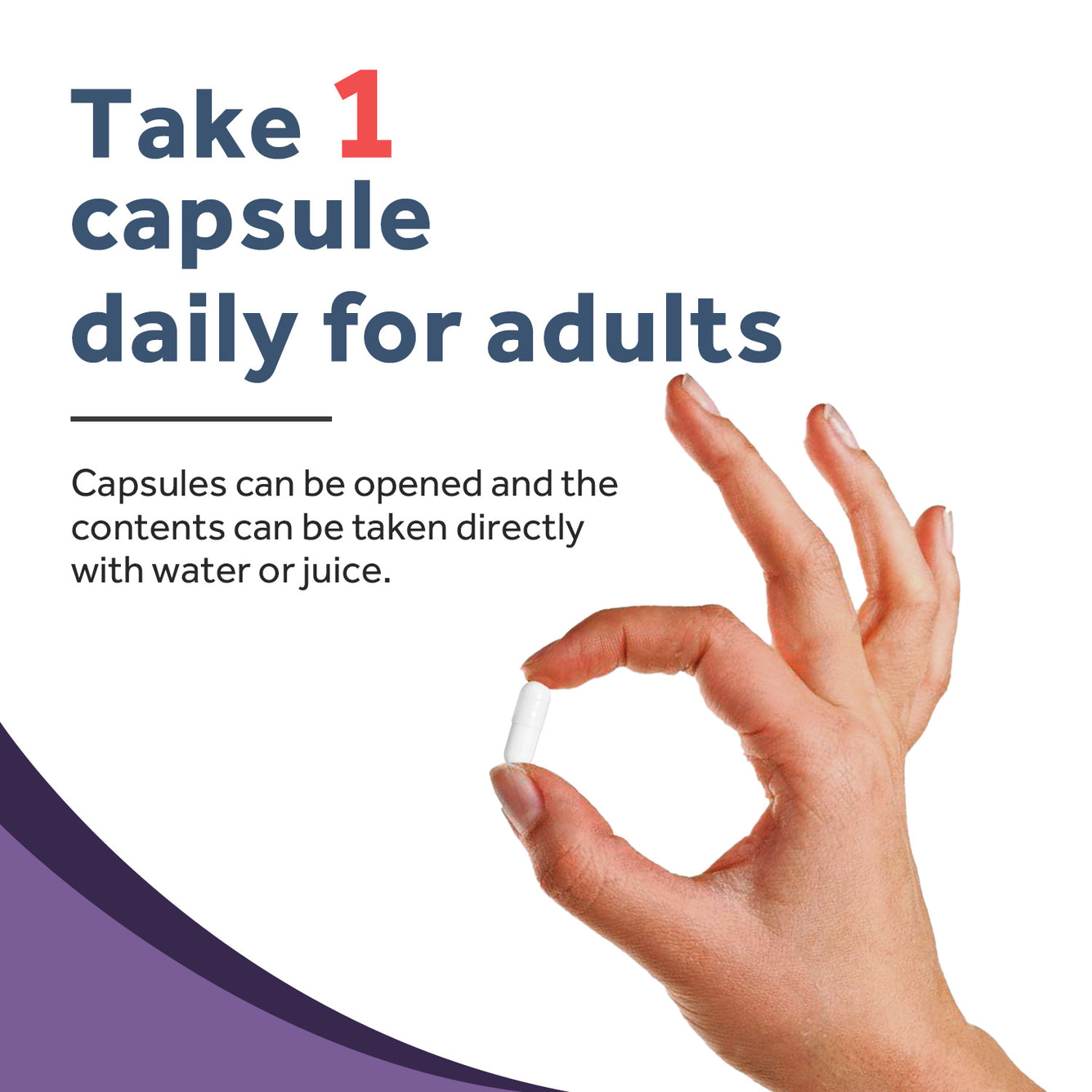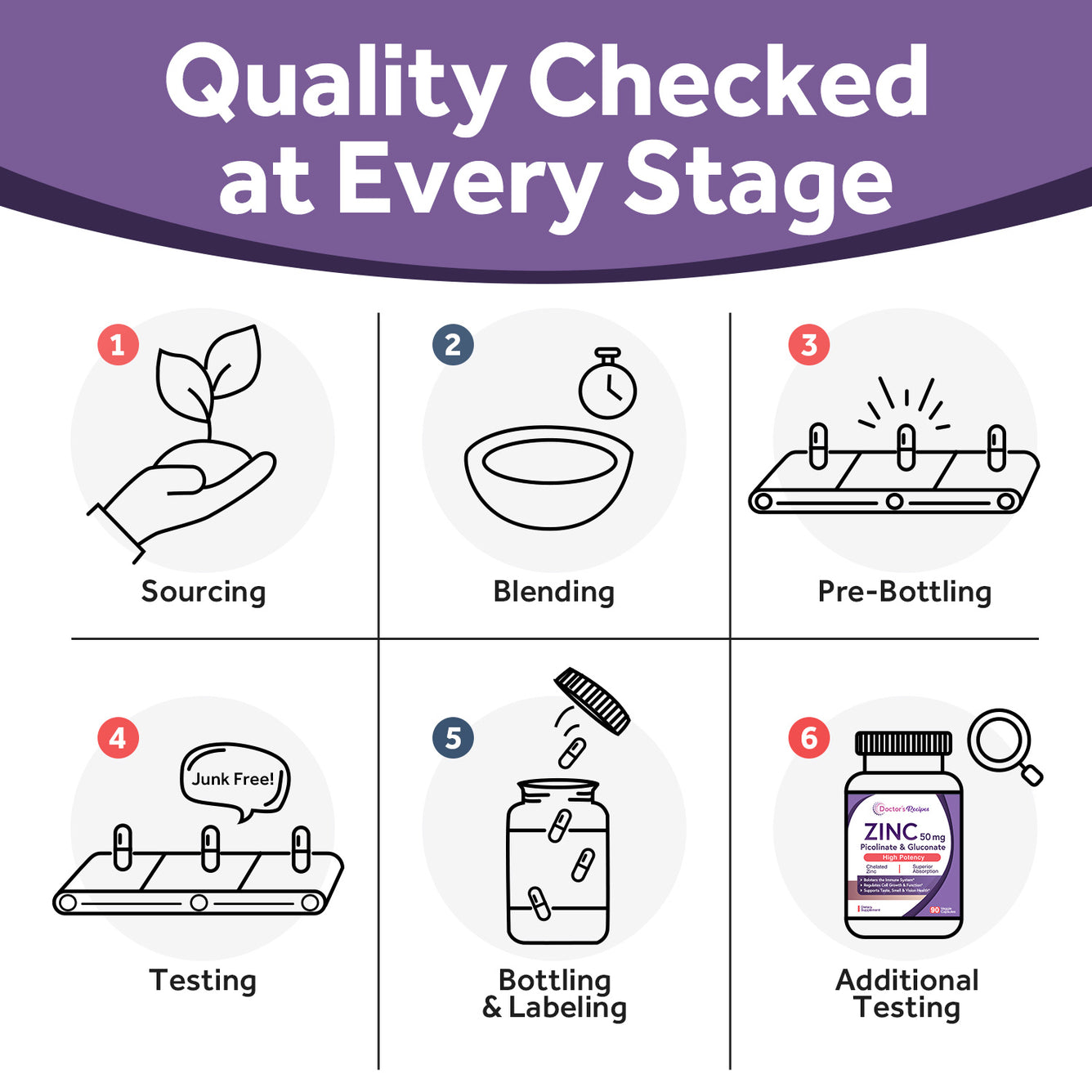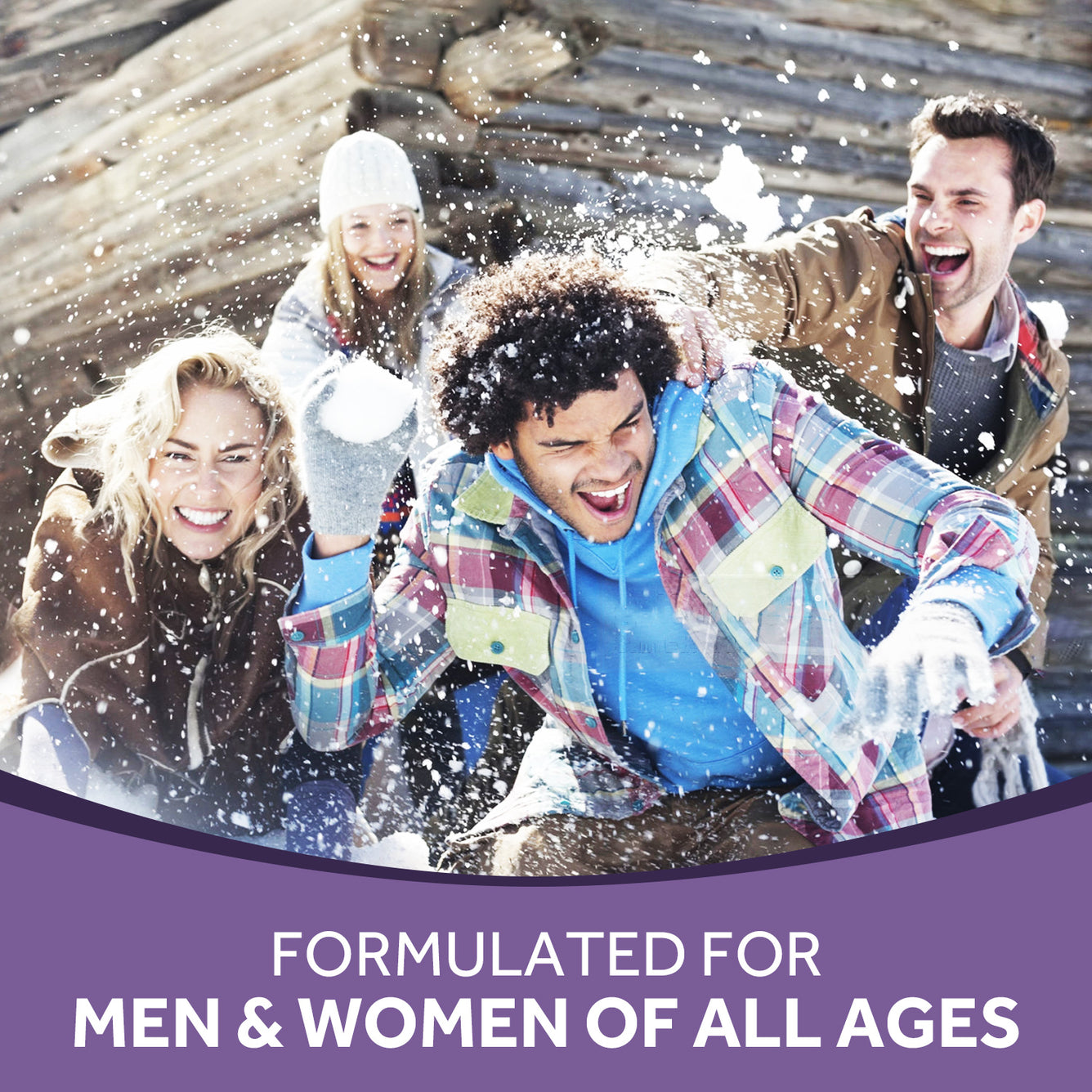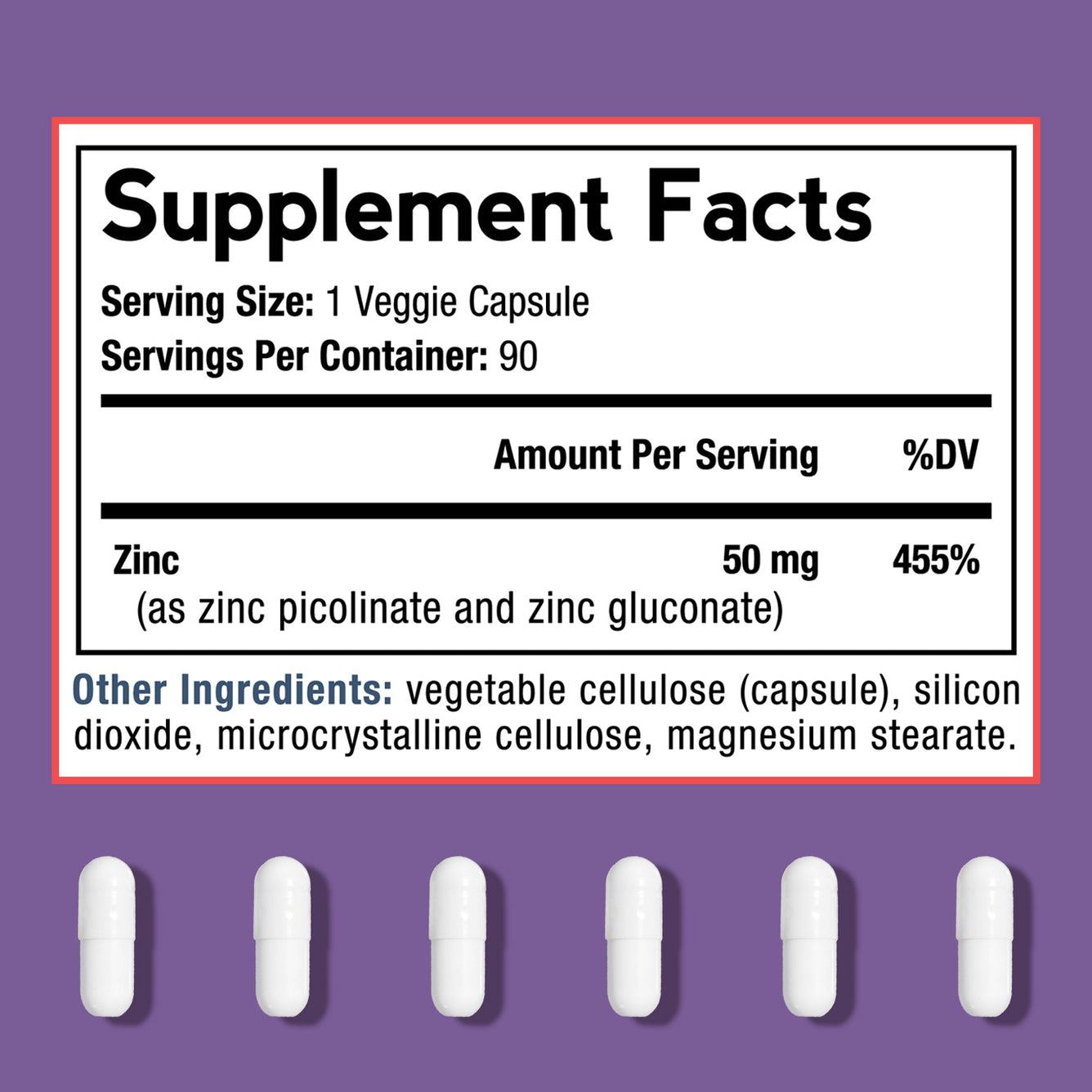 Zinc 50
Doctor's Recipes Zinc Capsules 50 mg from Highly Absorbable Zinc Picolinate & Gluconate, Supports Natural Immune Defense, DNA & Protein Formation, Cell Growth, Non-GMO No Dairy 90 Veggie Caps
| INGREDIENT | AMOUNT | HELPS SUPPORT |
| --- | --- | --- |
| Elemental Zinc | 50 mg | Immunity + DNA & Protein Formation + Wound Healing + Taste, Smell & Vision Health + Recover Faster from Colds |
Environmentally Friendly
Make it a long-term approach to wellness

Fast and Secure Delivery
Free shipping on orders over $50

Superior Service
Accessible, approachable & responsive

Shop with Confidence
Money back guaranteed
Replenish Your Zinc Levels
High Dosage
Each serving features 50 mg of elemental zinc which represents 455% of the recommended daily value to restore your zinc levels. The vegetable capsule makes it perfect for vegetarian minded users.
Zinc picolinate
Zinc picolinate is a zinc salt of picolinic acid, easily dissolved to release the elemental zinc for use in the body.
Chelated Zinc
In order to maximize desired results, Doctor's Recipes Zinc Capsules uses two chelated forms of zinc.
Zinc gluconate
Zinc gluconate is a zinc salt of gluconic acid comprised of two gluconic acid molecules for each zinc cation (2+), which is also easily absorbed by the body.
Personal Choices
Zinc affects multiple aspects of the immune system. It helps maintain the structural integrity of skin, part of the first line of defense against infection.
Plus it helps promote the development and function of cells that mediate innate and adaptive immunity, such as neutrophils, natural killer cells, and T cells.
Professional Solutions
OUR DIFFERENCE
Best Zinc Supplement
50 mg

of

Elemental Zinc

per Capsule

Zinc

Picolinate

&

Gluconate

USP

Grade

Natural Immune Defense

Made and Third Party Tested in USA

Adela
Verified Purchase
Excellent Zinc!
Very potent zinc and great price as well and also very easy to consume so far its a great immune booster!
Wilson
Verified Purchase
Great product Love this brand!!
Have tried their probiotics and am impressed with the quality. Giving the Zinc a try as well and absolutely recommend.
Ysah
Verified Purchase
Extra boost to energy and decreases seasonal allergies.
These seem to be high quality. I have always been able to feel the effects of zinc in terms of expanding my energy. These are the first capsules I've used. Previously, always tablets. These do not cause nausea which can sometimes happen with certain zinc supplements and are easily swallowed. With a thyroid condition and leaky gut, I need all the help I can get. I take one along with a liquid b12 supplement and I feel it spikes my energy noticeably and I have less irritation from my seasonal allergies. Immune support is undeniably connected to energy in the body's cells. 3mos supply at a reasonable price. Definitely worth trying if u need extra immune/energy support.