Healthier days with types I II III Multi-Collagen

Get yourself brighter skin, thicker hair and stronger nails with the right supplement.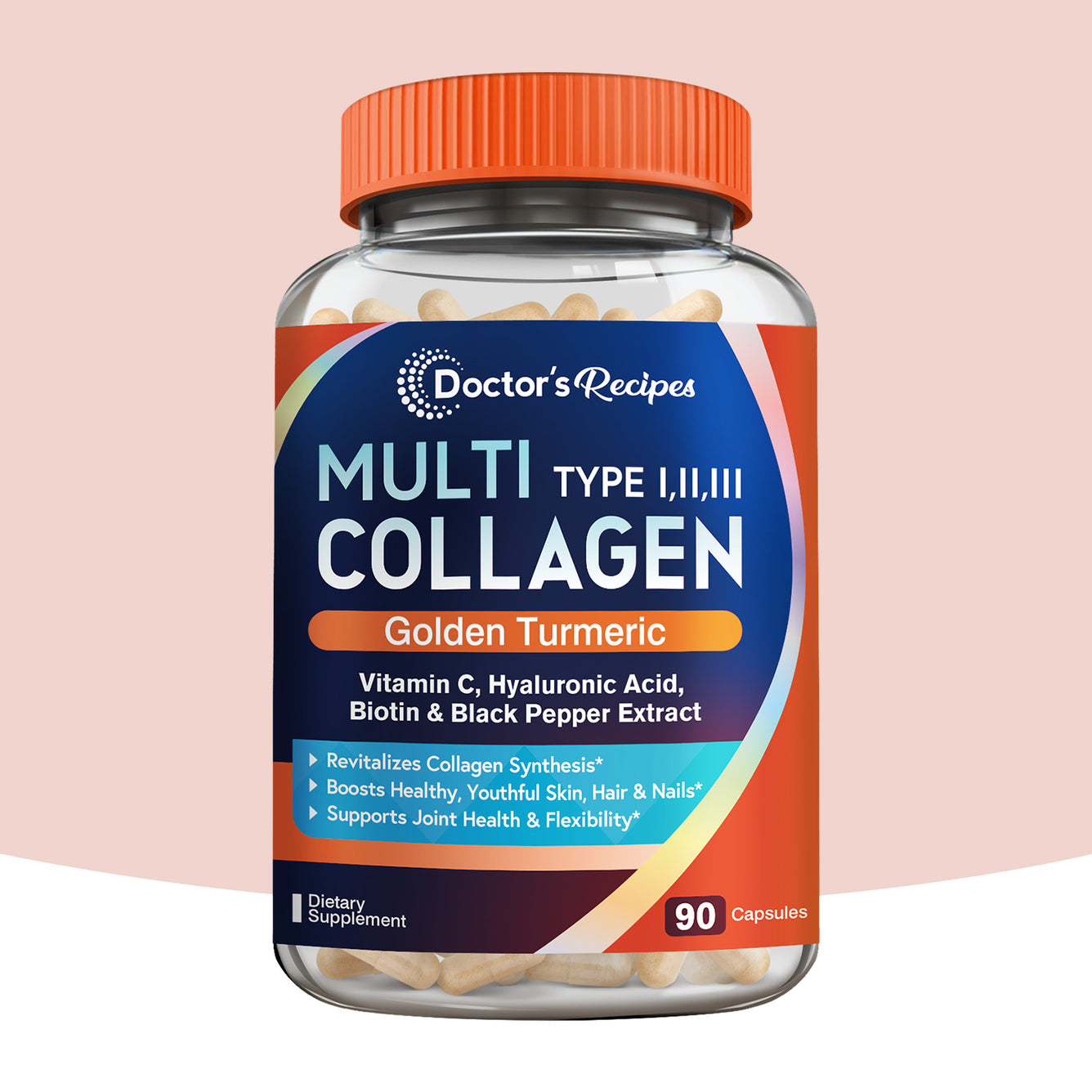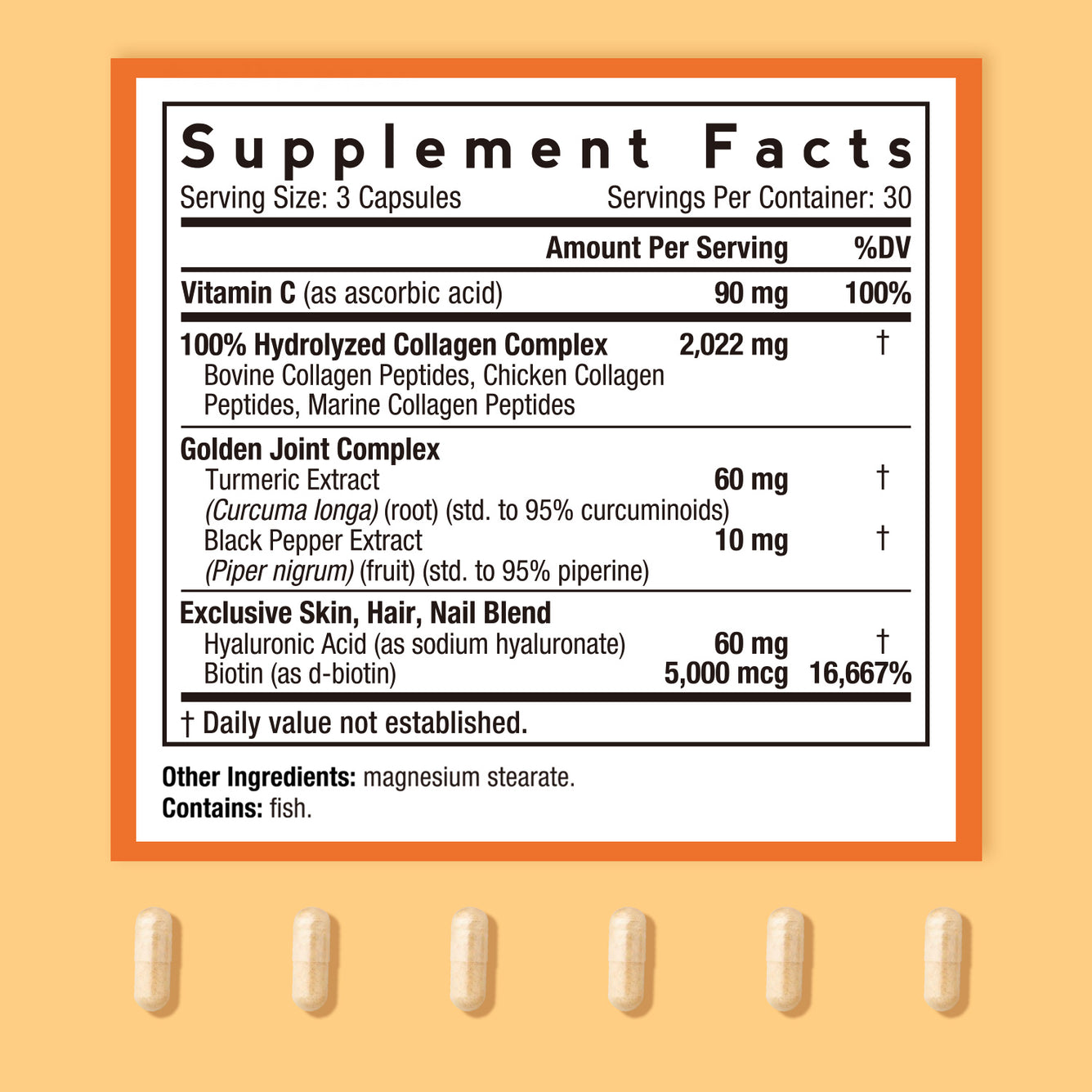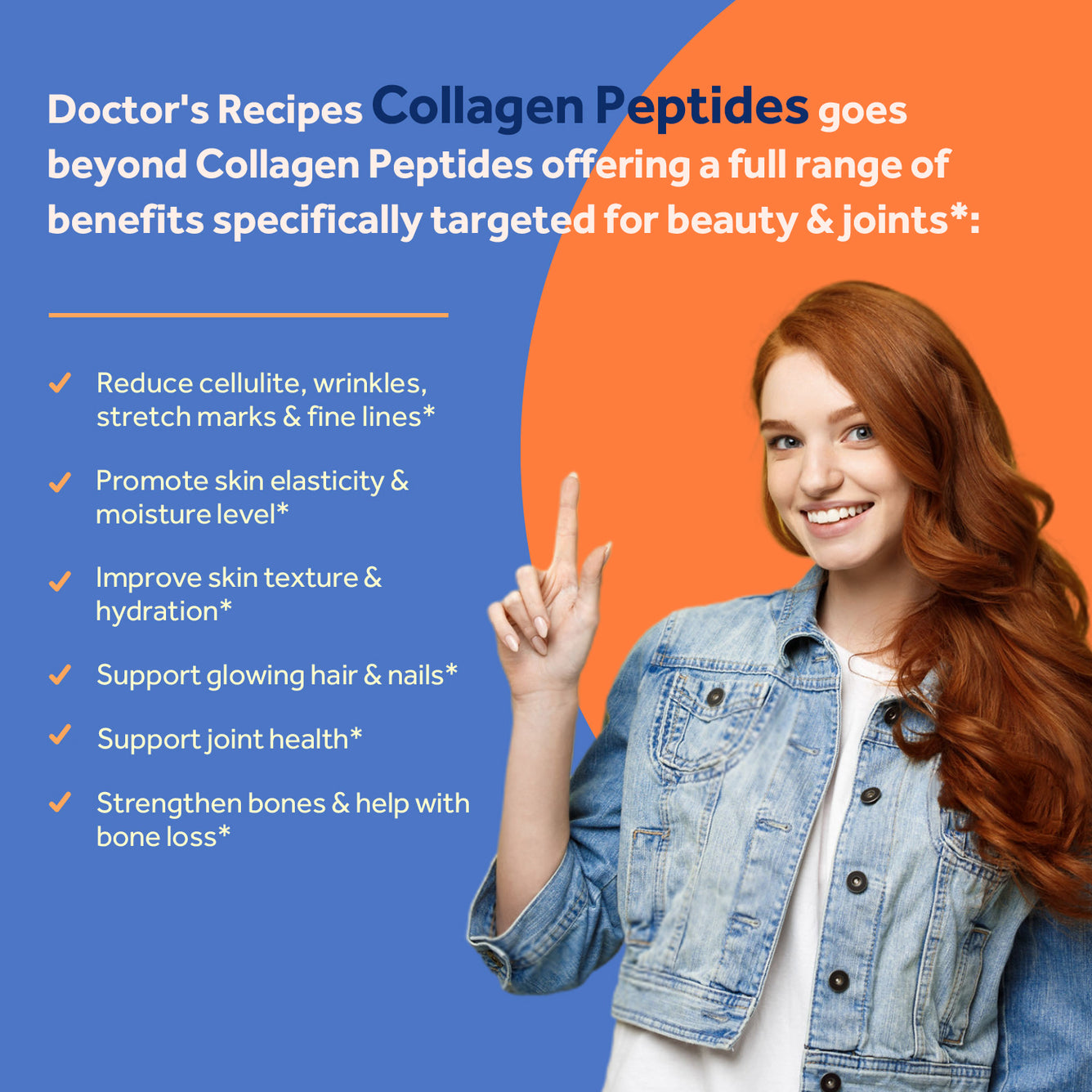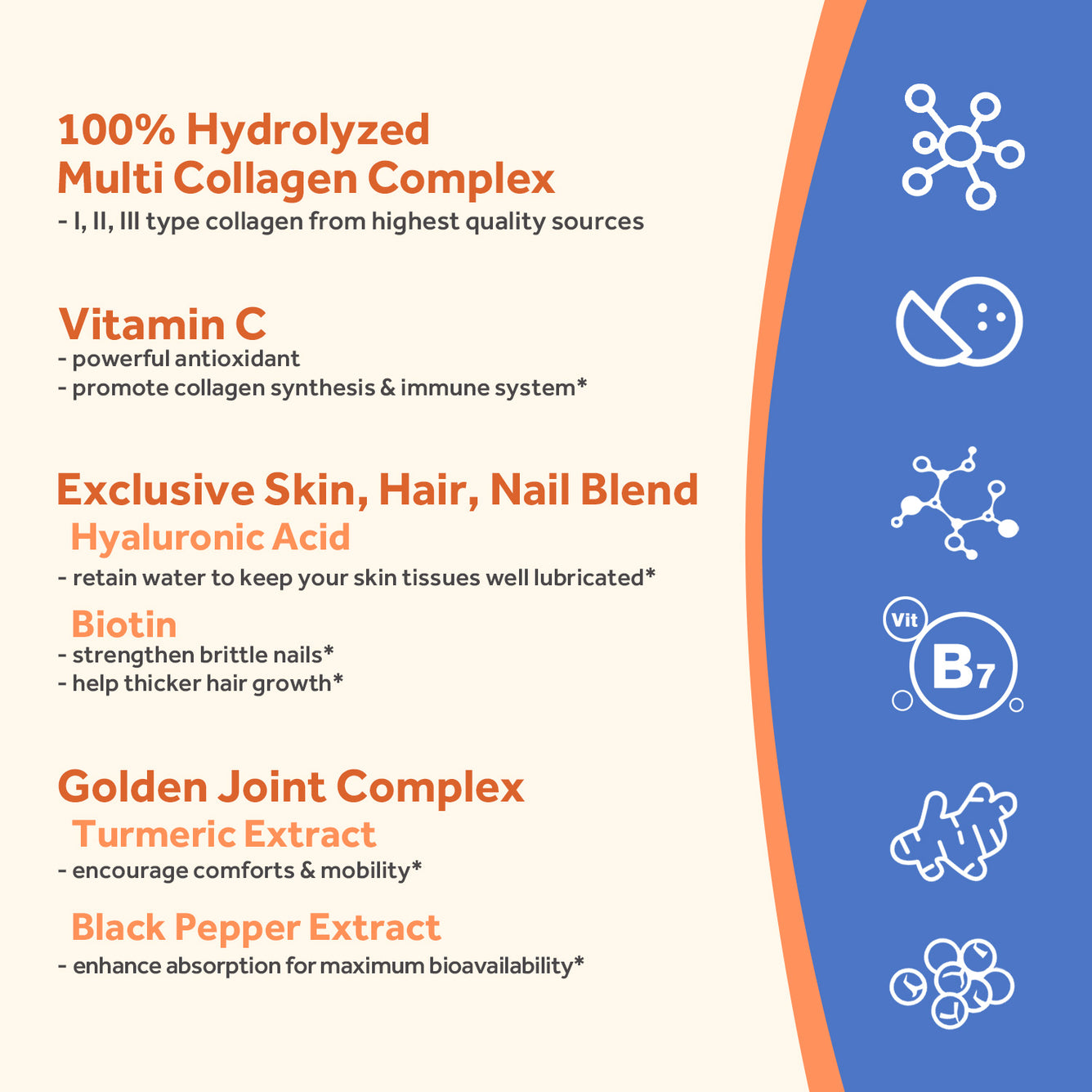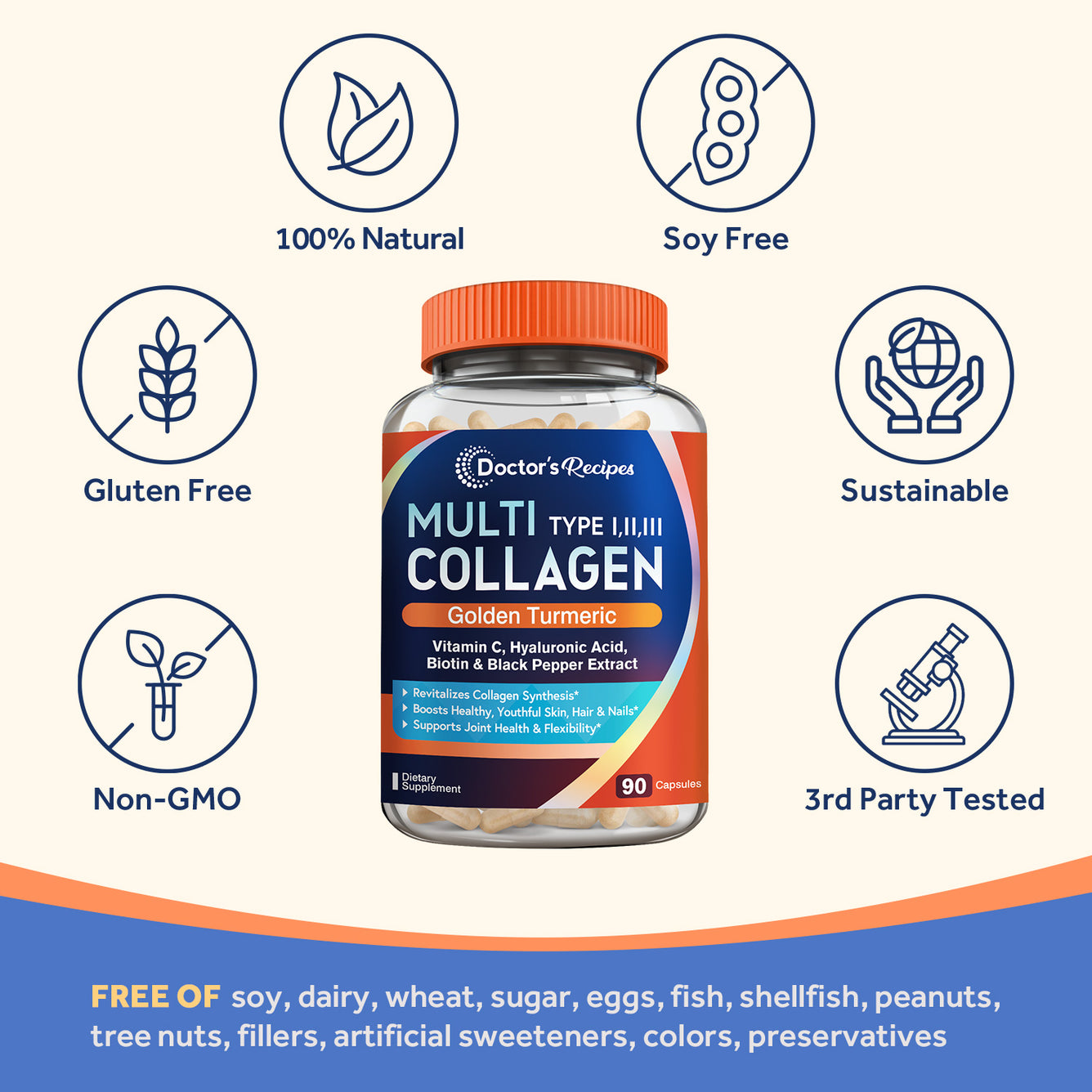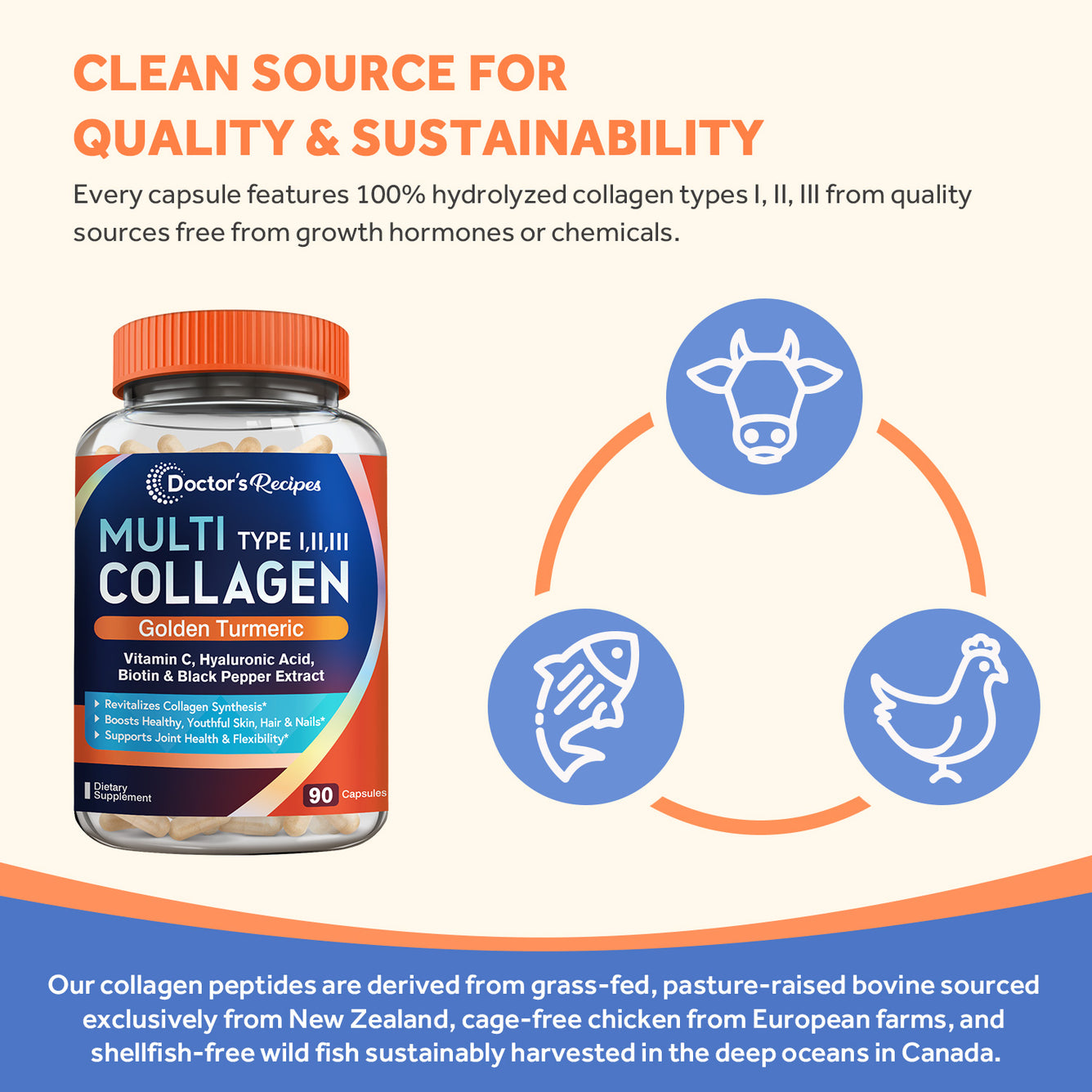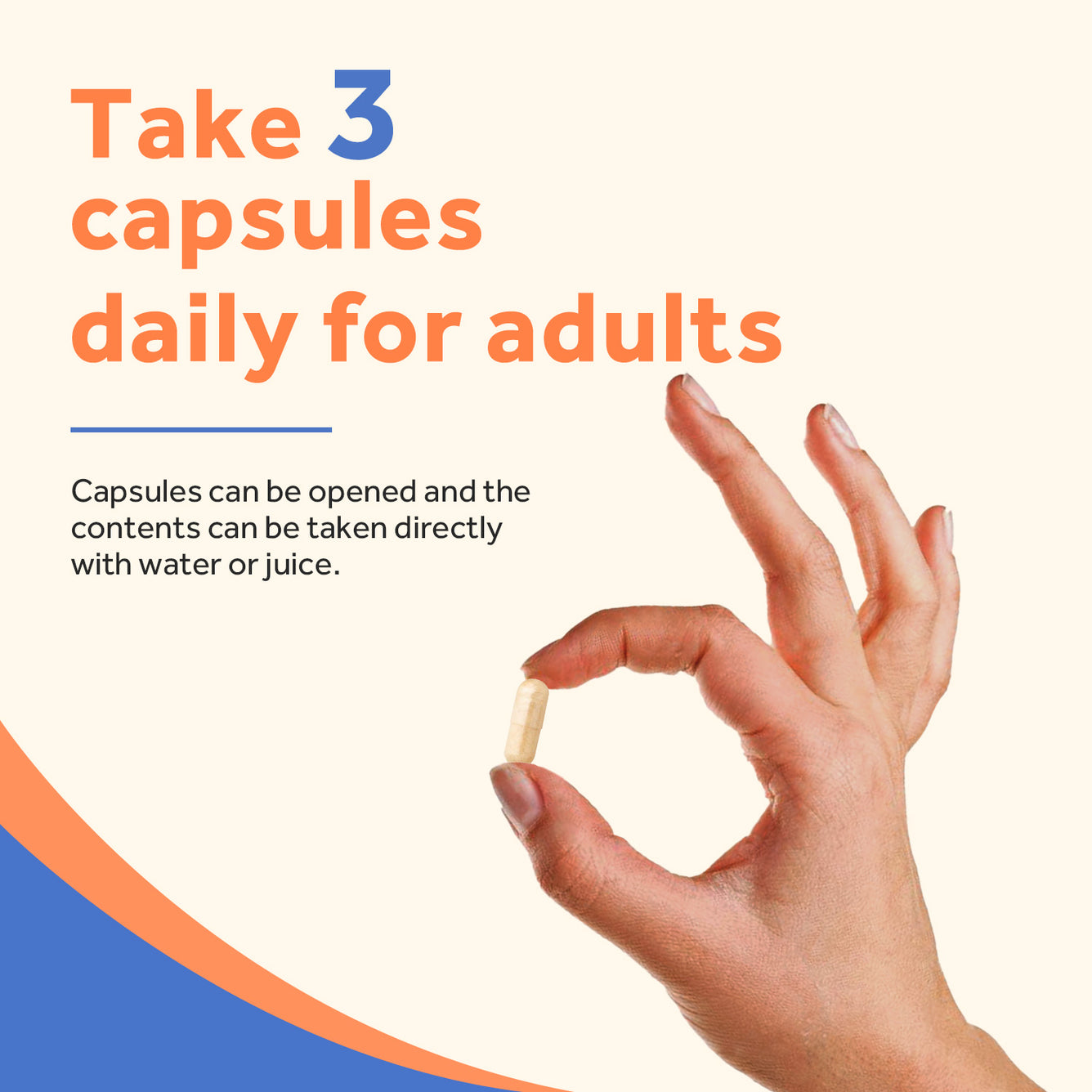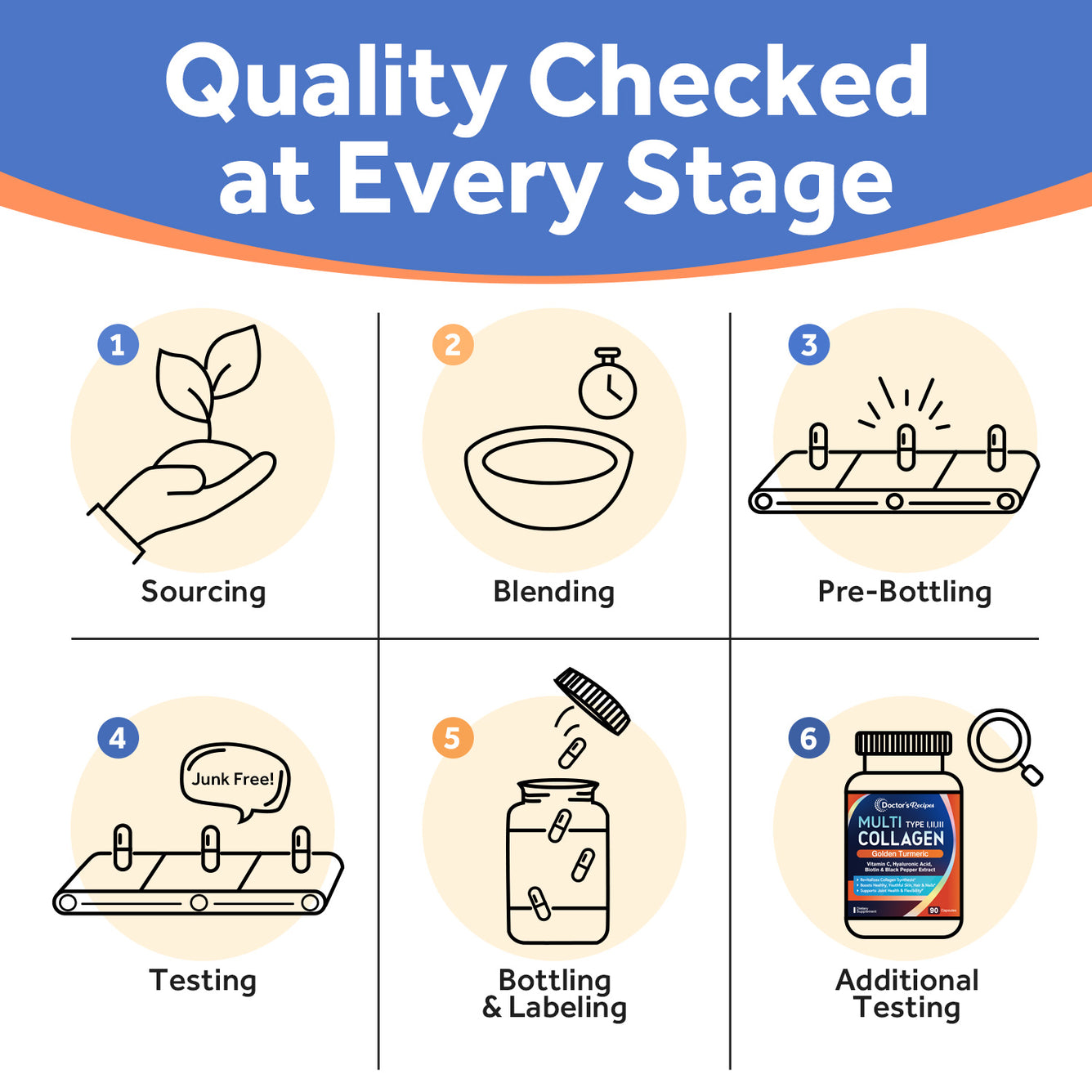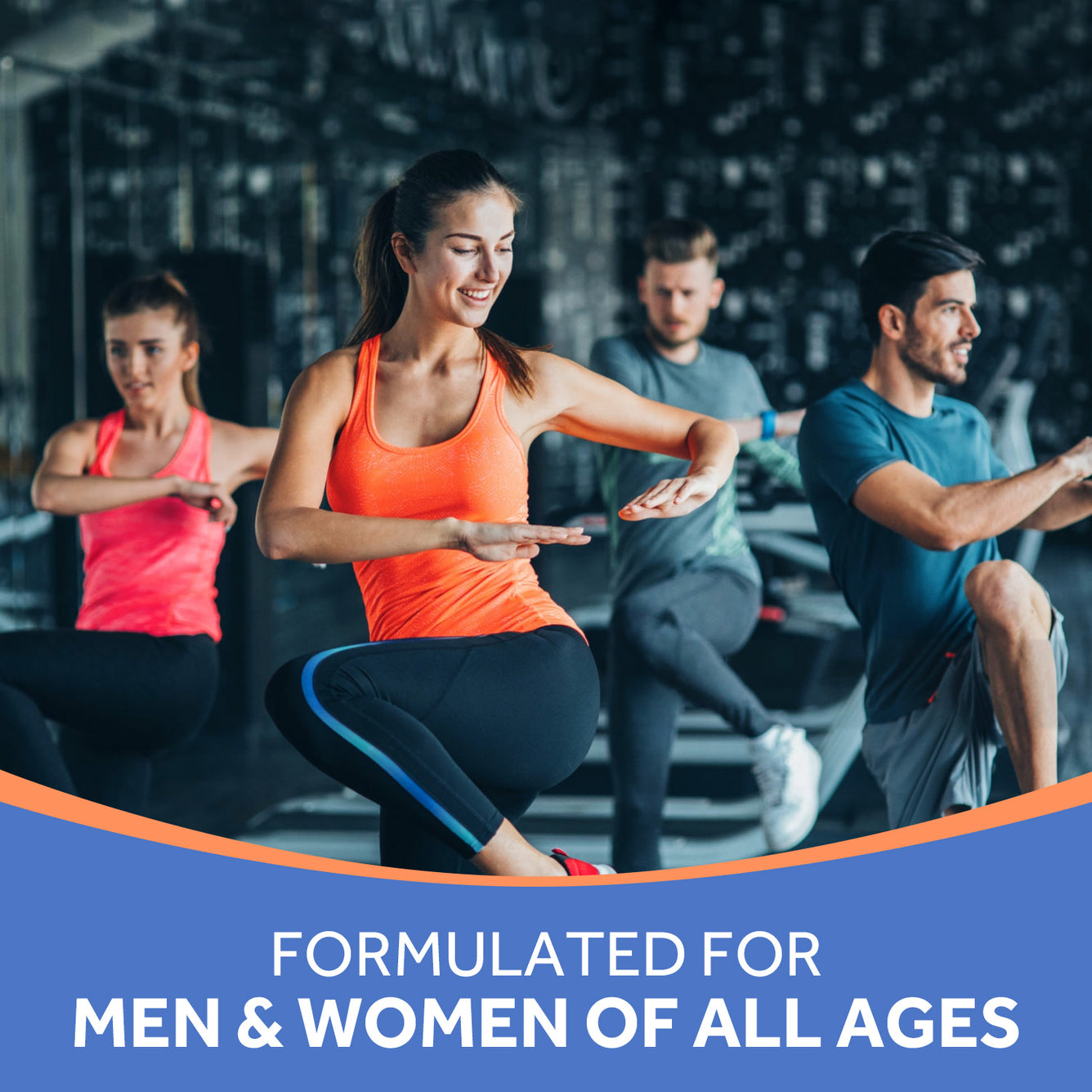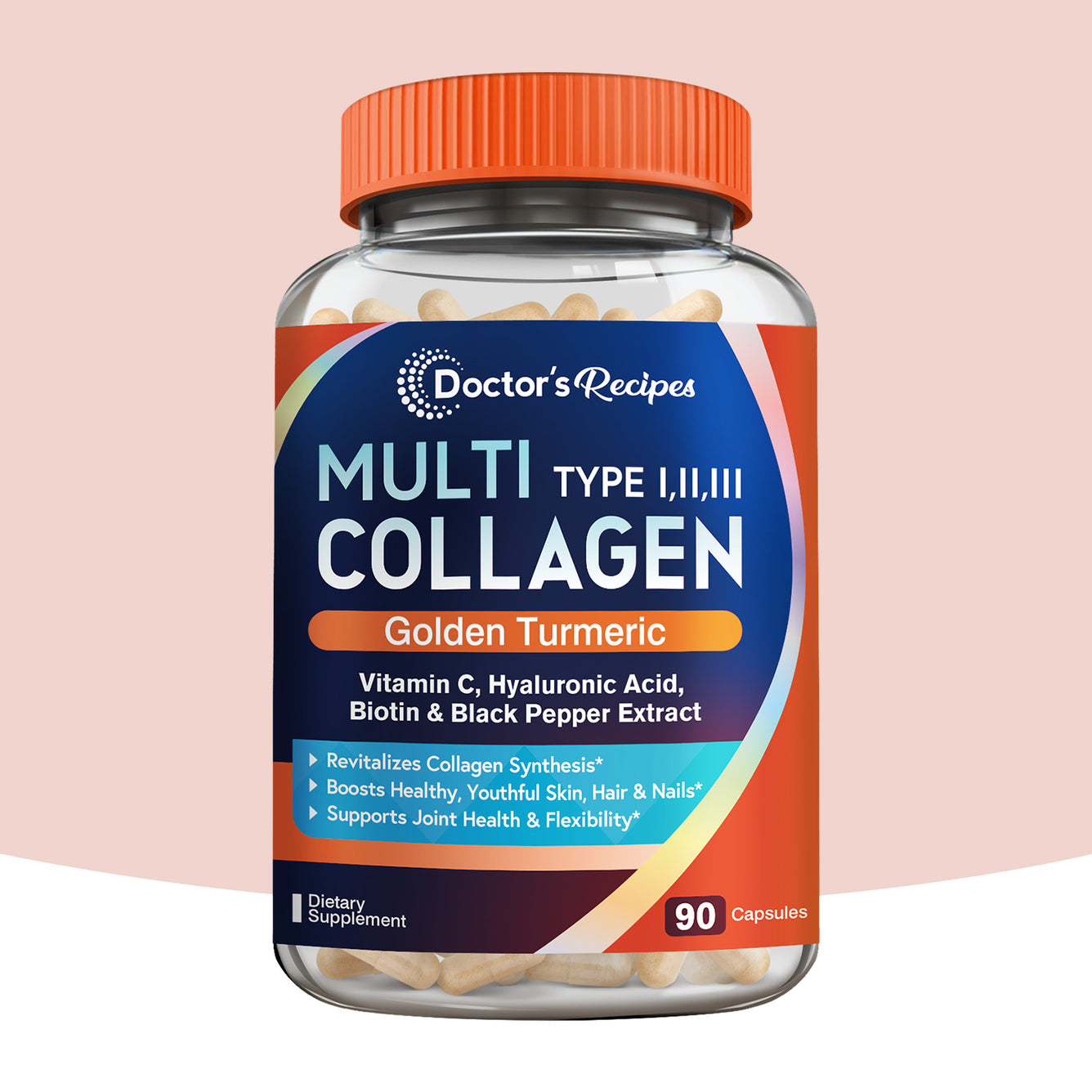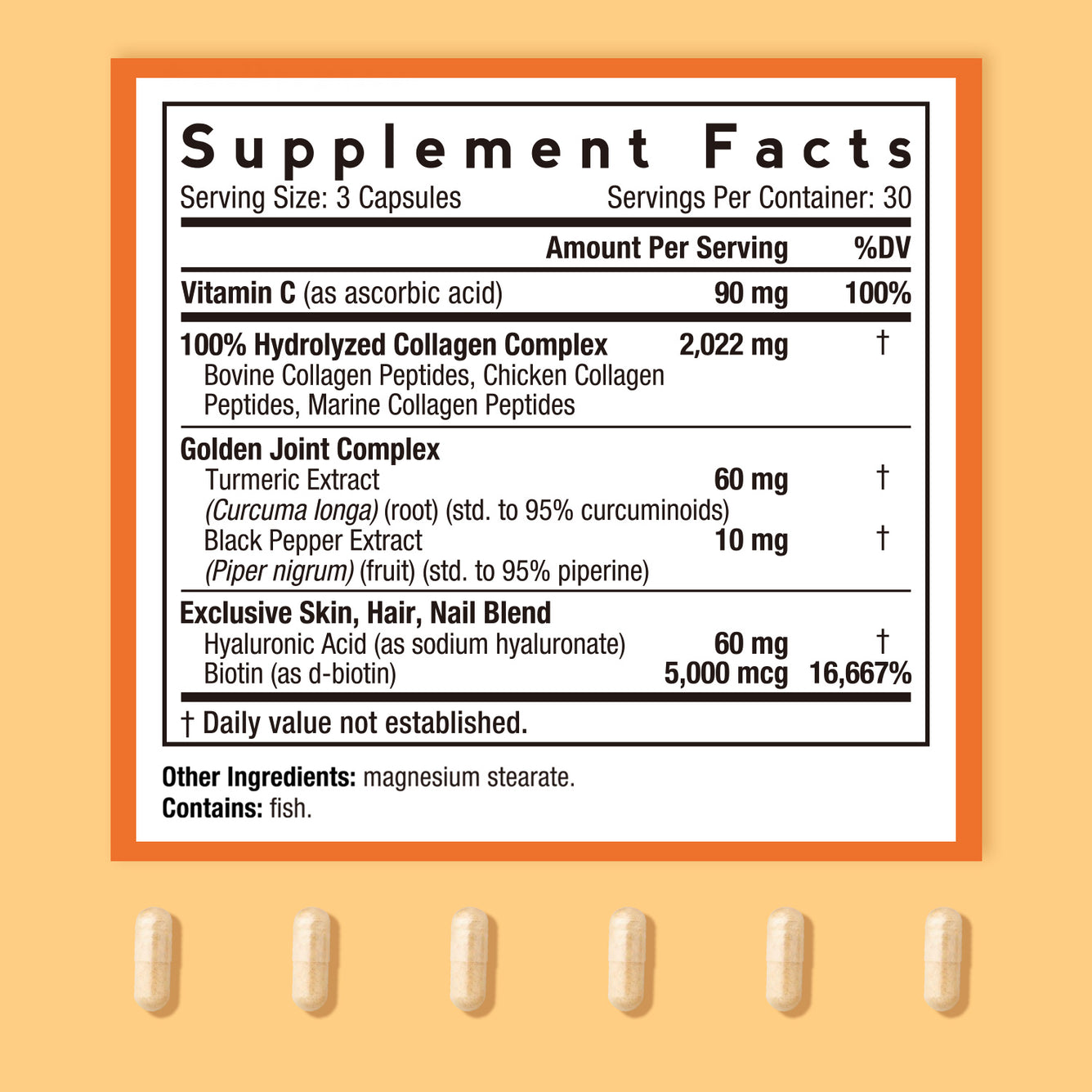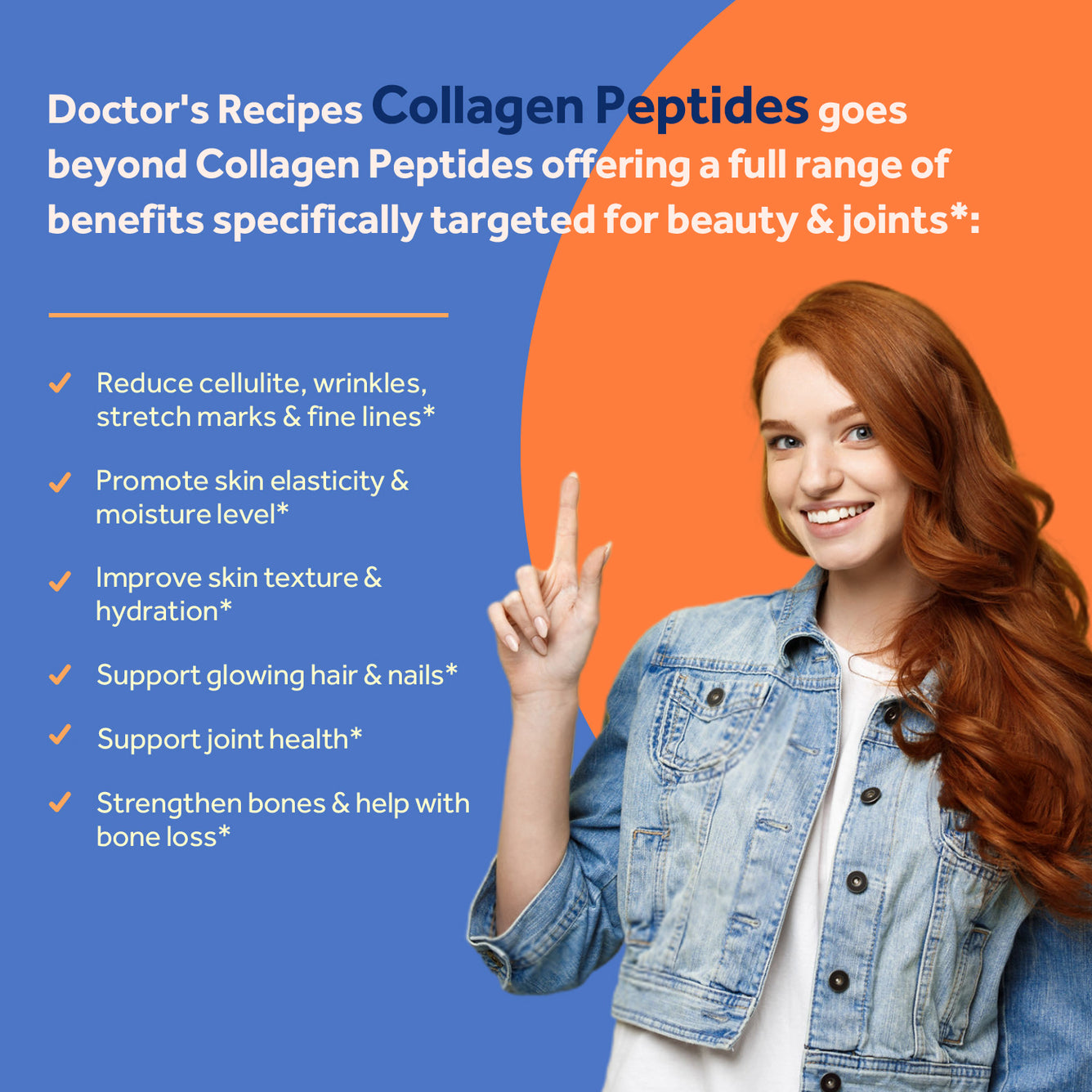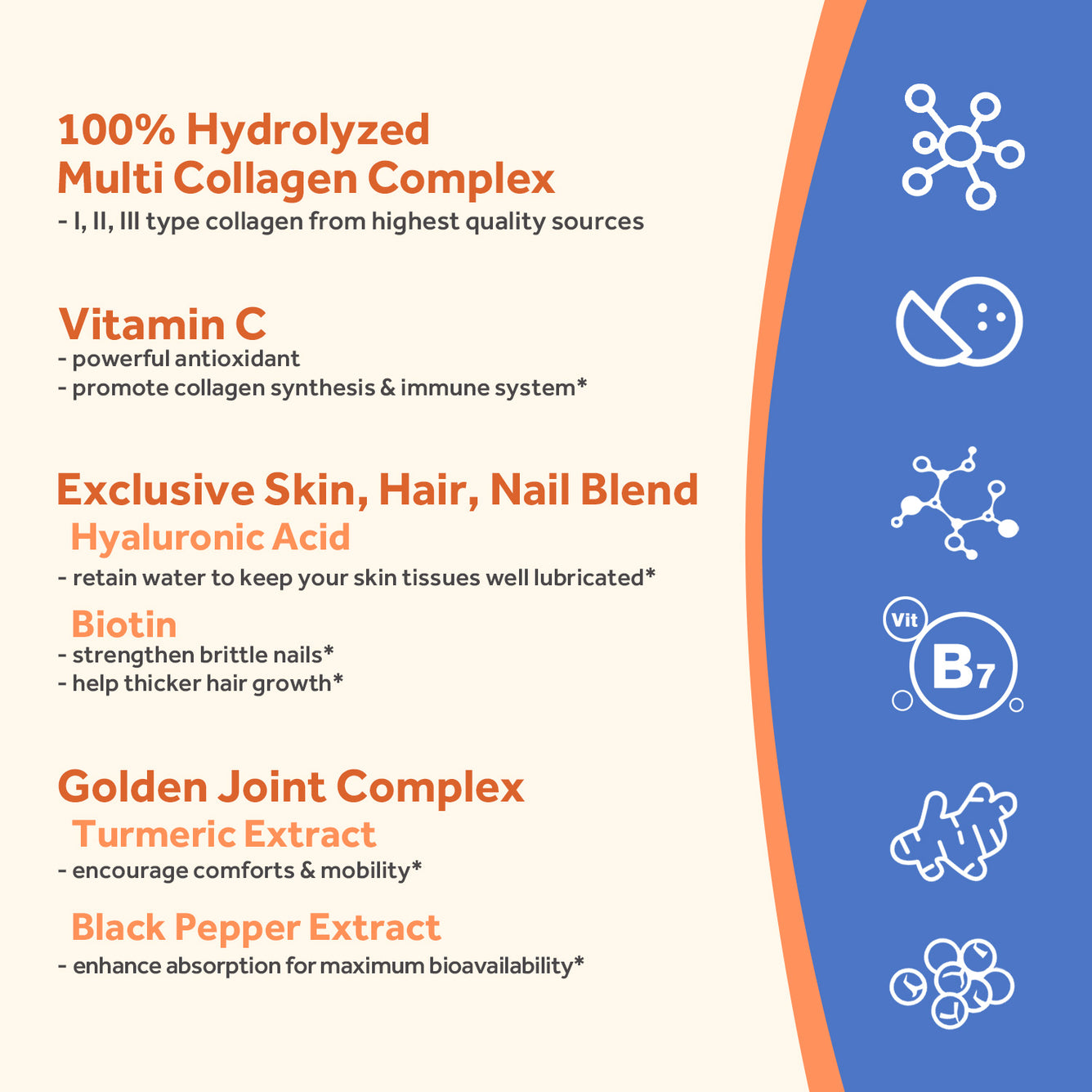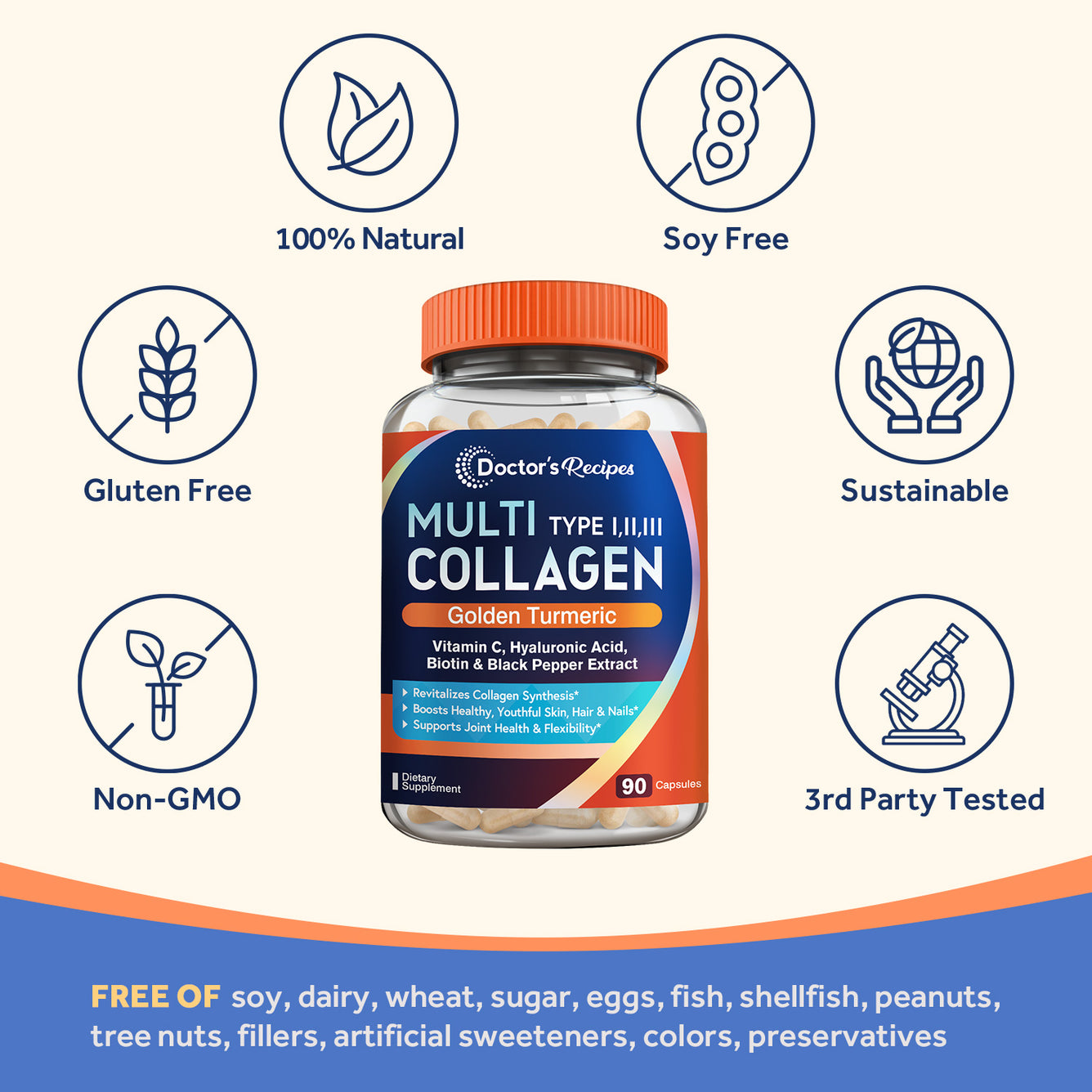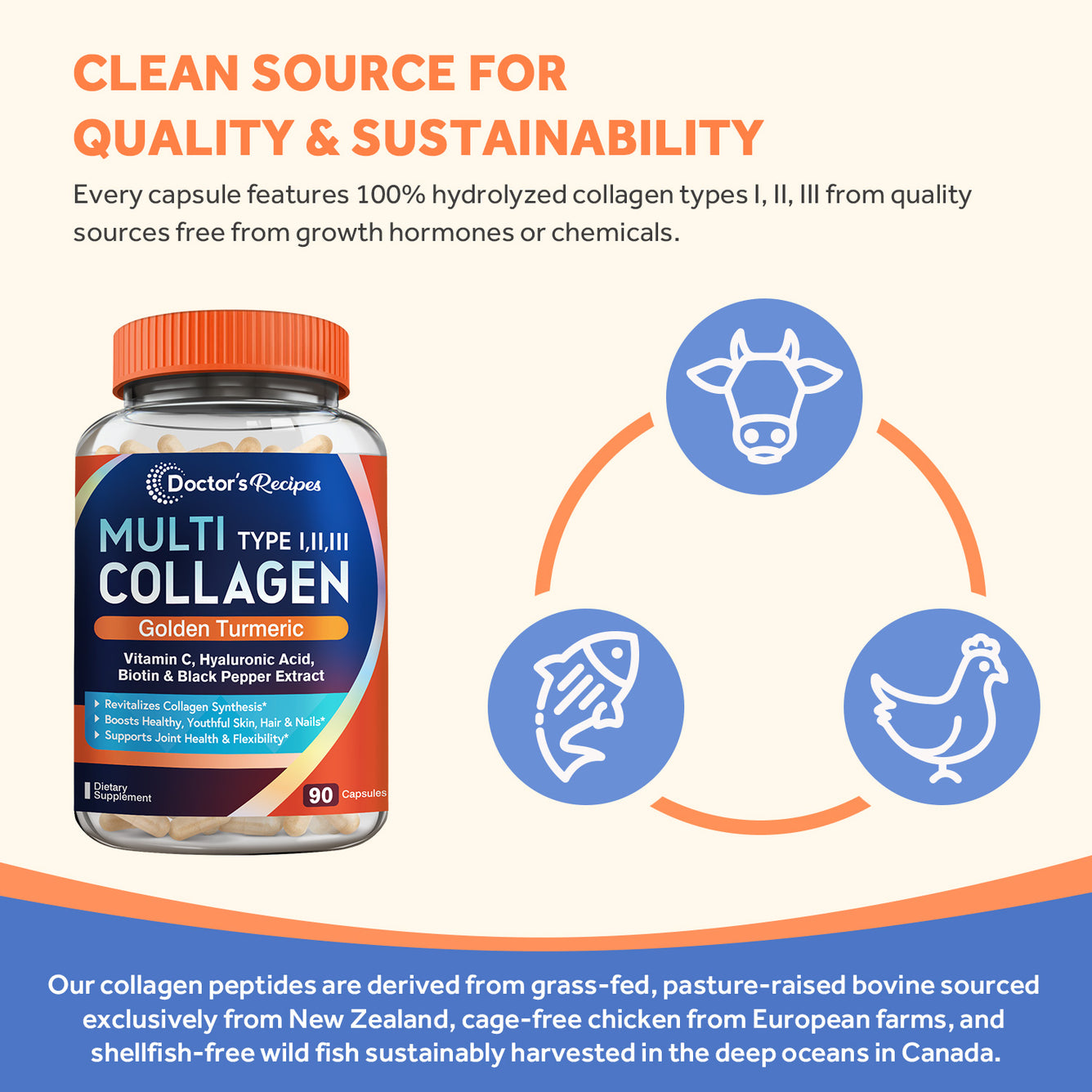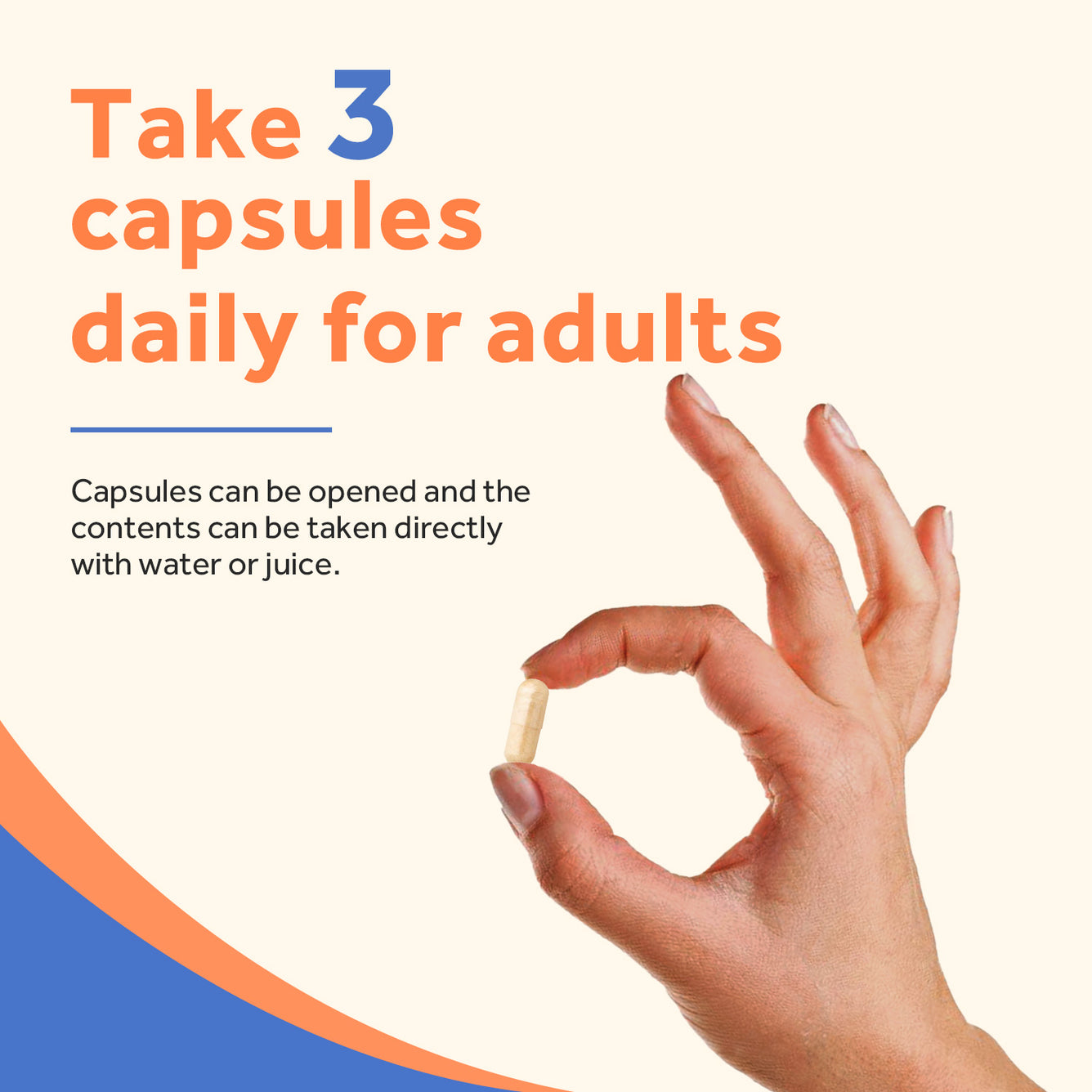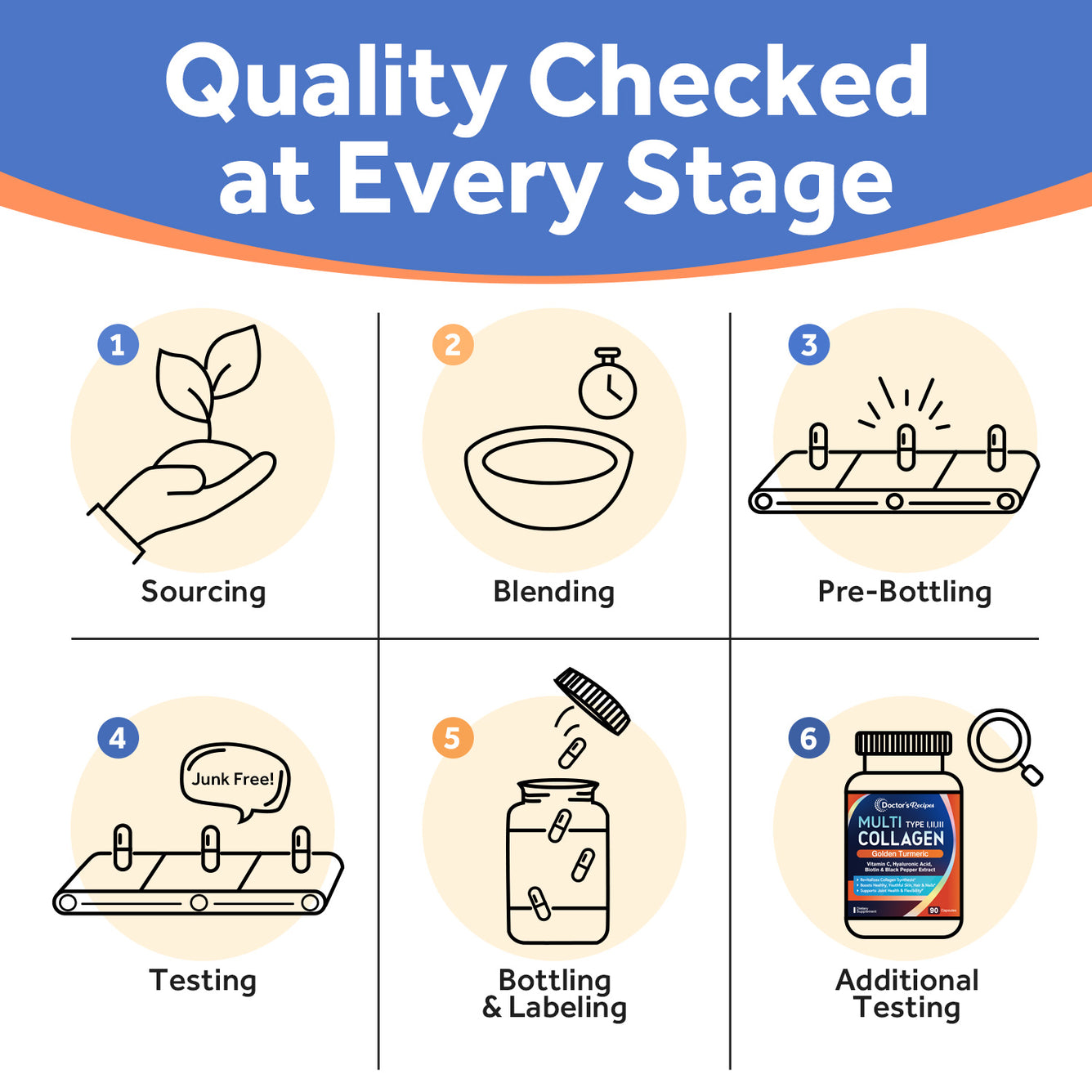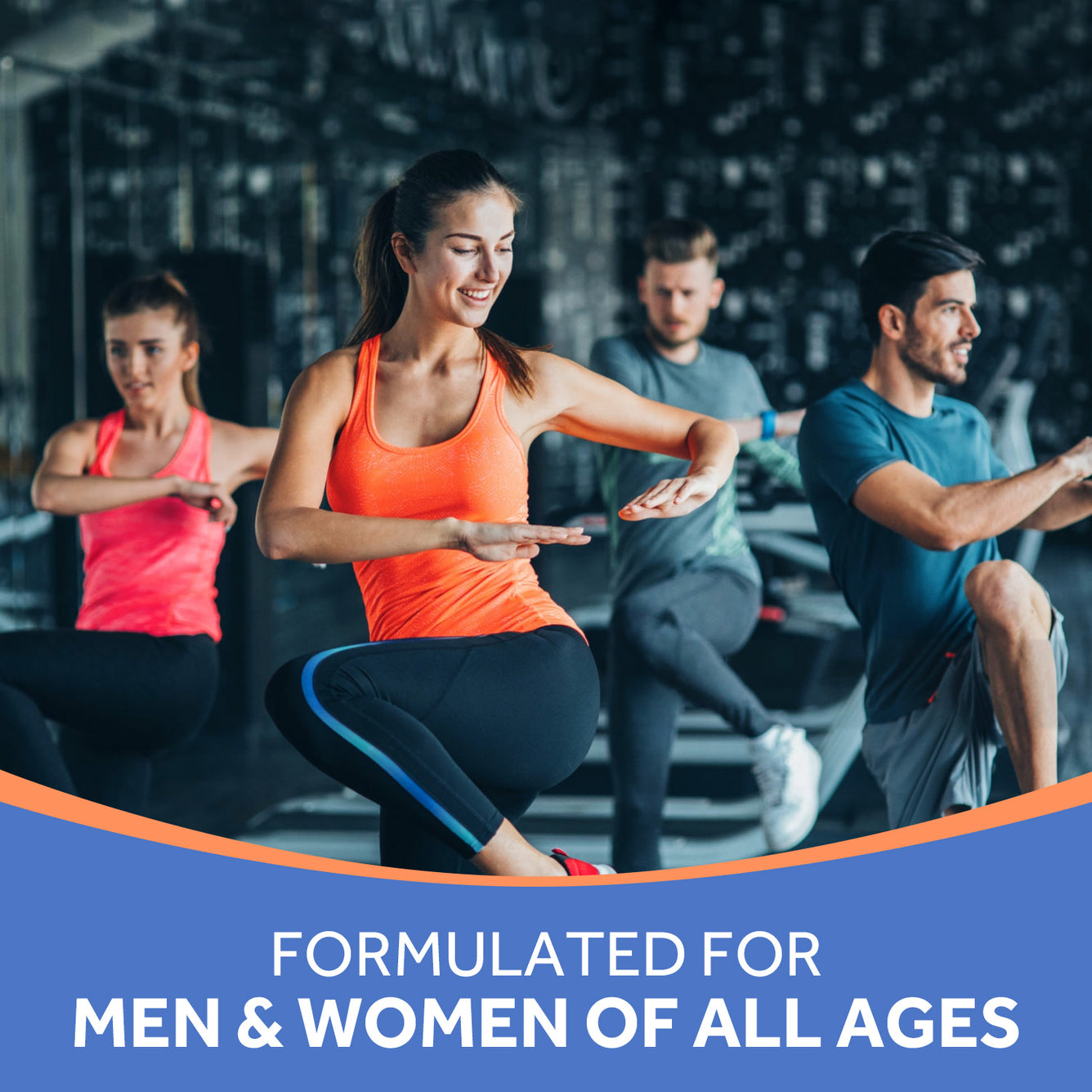 Multi Collagen Peptide
Multi Collagen Peptide Capsules, Type I II III Collagen Complex with Golden Turmeric, Vitamin C, Biotin, Hyaluronic Acid & Black Pepper for Anti-Aging, Skin, Hair, Nail & Joint Health, Clean Sources, Keto, 90 Caps, Non-GMO
INGREDIENT

AMOUNT

HELPS SUPPORT

100% Hydrolyzed Collagen Complex

2022 mg
(3 Types)

Anti-Aging

Vitamin C (as ascorbic acid)

90 mg

Collagen Formation + Immunity

Exclusive Skin, Hair, Nail Blend

  Biotin (as d-biotin)

3000 mcg

Hair + Skin + Nails

  Hyaluronic Acid

60 mg

Hair + Skin + Nails

Golden Joint Complex

  Turmeric Extract

60 mg

Joint + Anti-Inflammation

  Black Pepper Extract

10 mg

Absorption
Environmentally Friendly
Make it a long-term approach to wellness

Fast and Secure Delivery
Free shipping on orders over $50

Superior Service
Accessible, approachable & responsive

Shop with Confidence
Money back guaranteed
100% Hydrolyzed Multi Collagen Complex
- I, II, III type collagen from highest quality sources
Exclusive Skin, Hair, Nail Blend
Hyaluronic Acid
- retain water to keep your skin tissues well lubricated*
Biotin
- strengthen brittle nails and help thicker hair growth*
Vitamin C
- powerful antioxidants
- promote collagen synthesis & healthy immune system*
Golden Joint Complex
Turmeric Extract
- rich in anti-inflammatory compounds to relieve joint pains & encourage comforts & mobility*
Black Pepper Extract
- to enhance absorption for maximum bioavailability*
Personal Choices
Exclusive Skin, Hair, Nail Blend
The combination of Hyaluronic Acid & Biotin helps create the smooth, more 'bouncy' looking skin, promote glowing, thicker hair, and thicken nail cuticles & prevent breakage.*
Golden Joint Complex
The blend of Turmeric and Black Pepper has long been considered a perfect pairing for soothing joint pains & promoting flexibility.* Add our All-In-One Collagen Peptides to your daily routine, and start feeling your glowing skin & pain-free joints, and enjoying an active and youthful lifestyle!*
Professional Solutions
Our Difference
Best Collagen Supplement
COLLAGEN PEPTIDES + GOLDEN TURMERIC
Collagen Type

I, II, III



Derived from

Natural Food Sources



Plus

Biotin

,

Vitamin C

&

Hyaluronic Acid



Plus Turmeric & Black Pepper

100% Hydrolyzed

Collagen for

Easy Absorption



Supports Skin, Hair, Nail & Joint Health*

Melinda J.
Verified Purchase
The Best Collagen Supplement!
I have tried several collagen supplements and this one is by far the best! I have been taking them for a few weeks now and have noticed my nails growing and getting stronger, my hair has started growing, I have issues using the bathroom and this supplement help with that and I have also noticed that my back and knees are hurting as bad as they usually do.
Berit B.
Verified Purchase
One of the best brands I have tried!
II've been taking collagen for about a year now. I love the supplement! This brand is great because it contains all types of collagen. I am using it for my joints as I have arthritis. The vitamin C is important to add, and this brand offers it inside! Collagen doesn't absorb without vitamin C! An added bonus is the biotin for the nails as well. love that it's paleo and keto friendly.
Raymond D.
Verified Purchase
KETO friendly and clean nutrients.
I love this collagen. It is an easy all in one solution for my busy lifestyle. It is great that it also contains hyaluronic acid, vitamin c, and biotin. I am on the keto diet; Because of this many supplements are necessary to balance my nutrients. These multi collagen supplements are keto friendly. I would suggest to anyone to feel confident using the Doctors Recipes Multi Collagen supplements.