Drug-Free & Non Habit Forming Sleep Aid
Fall asleep faster, stay asleep longer, and wake well-rested.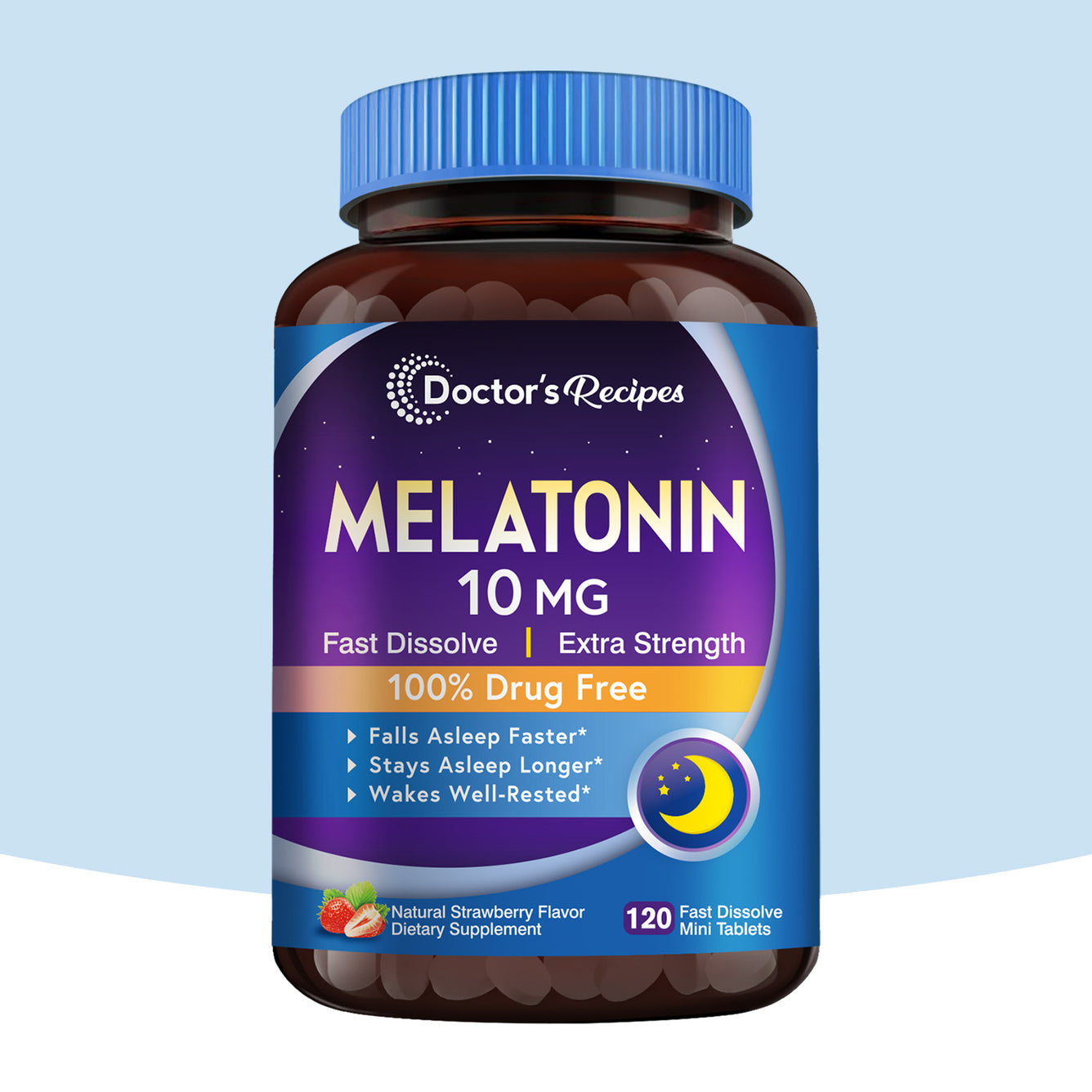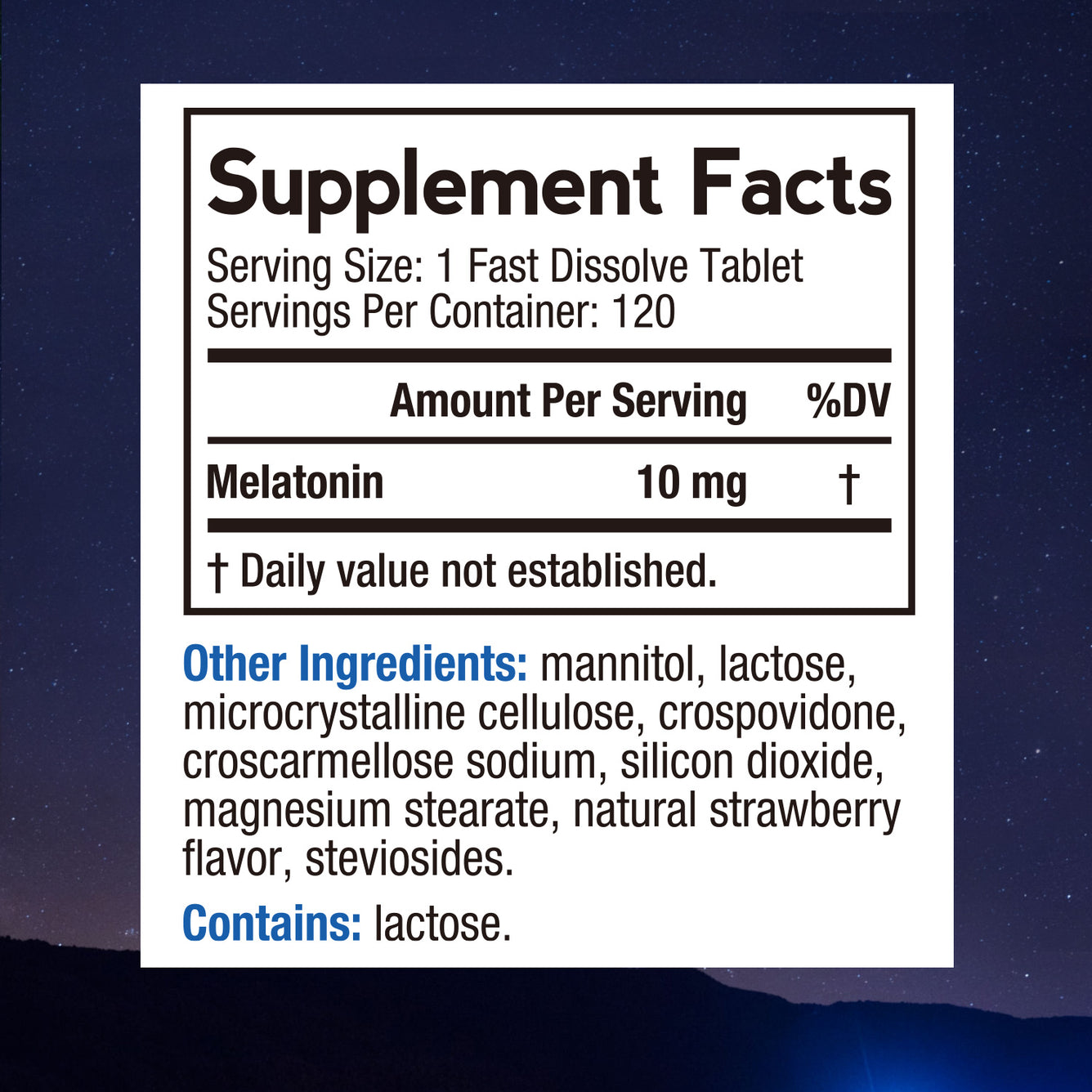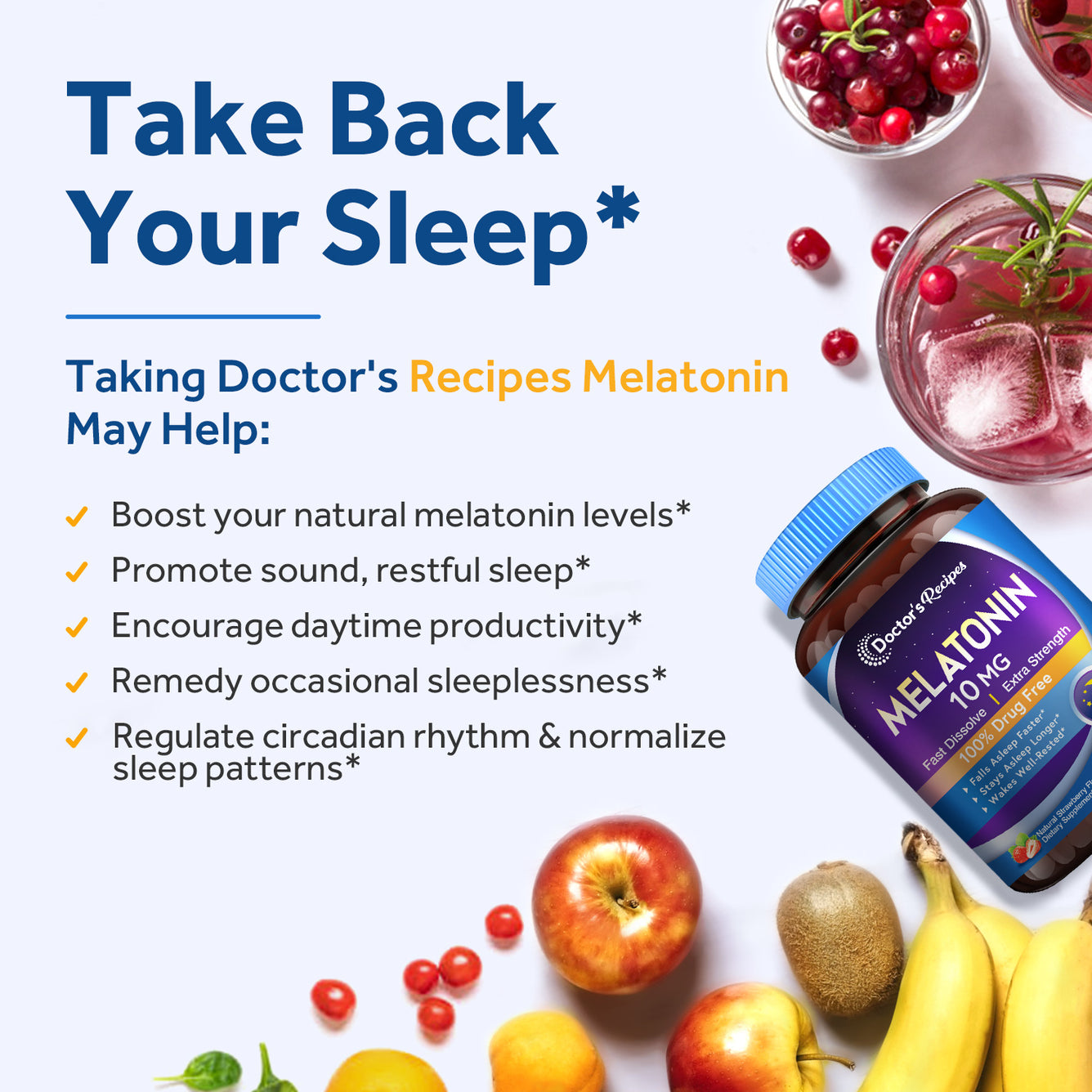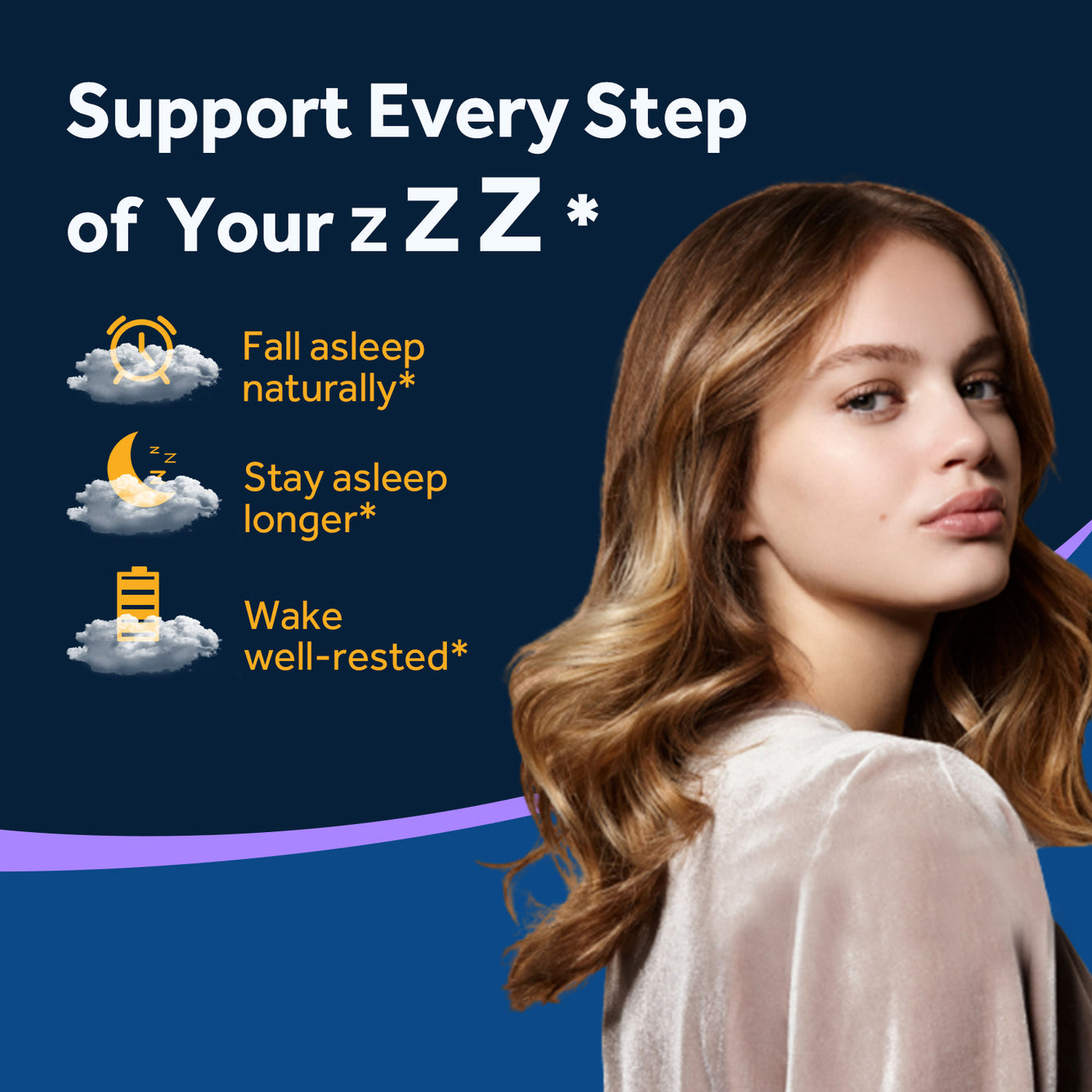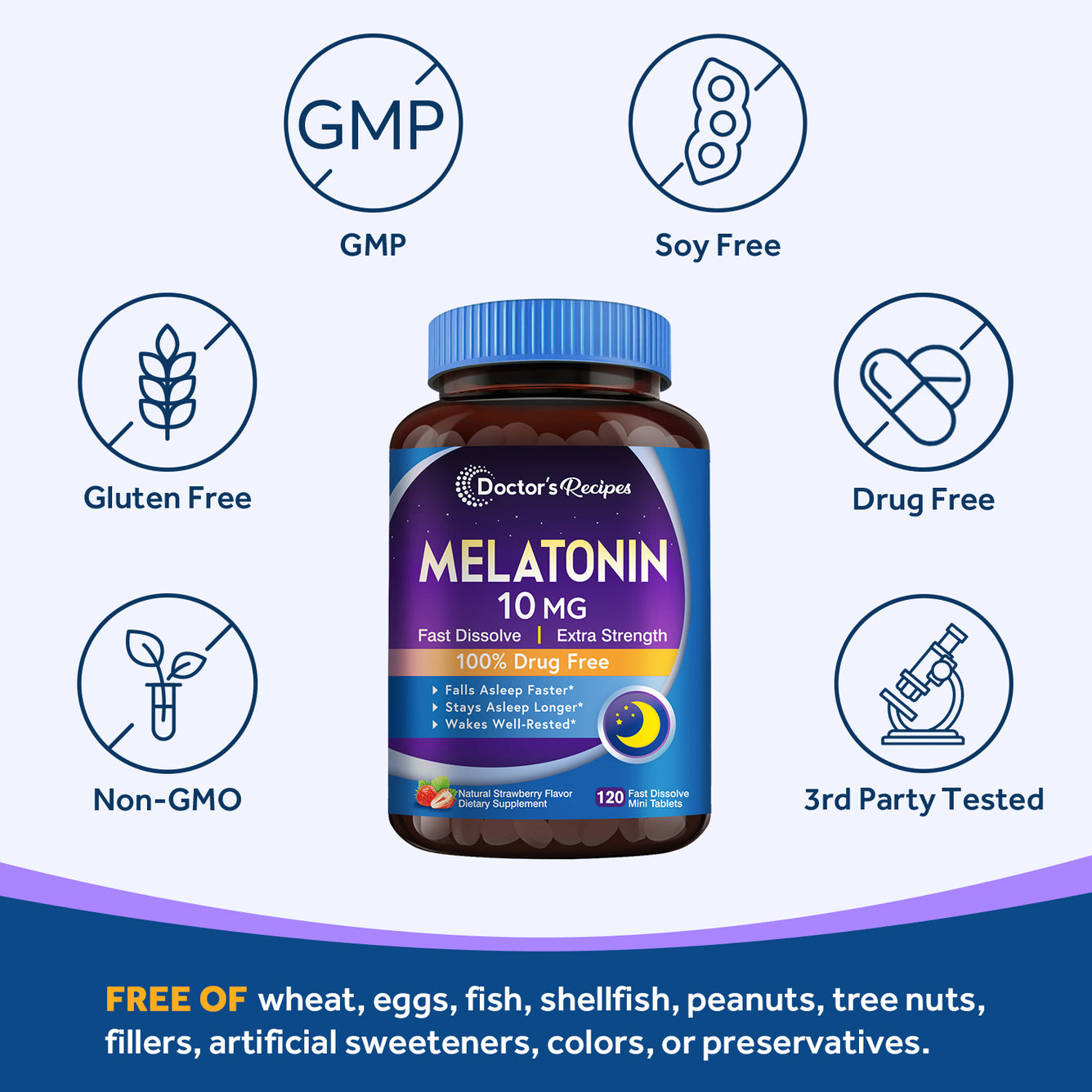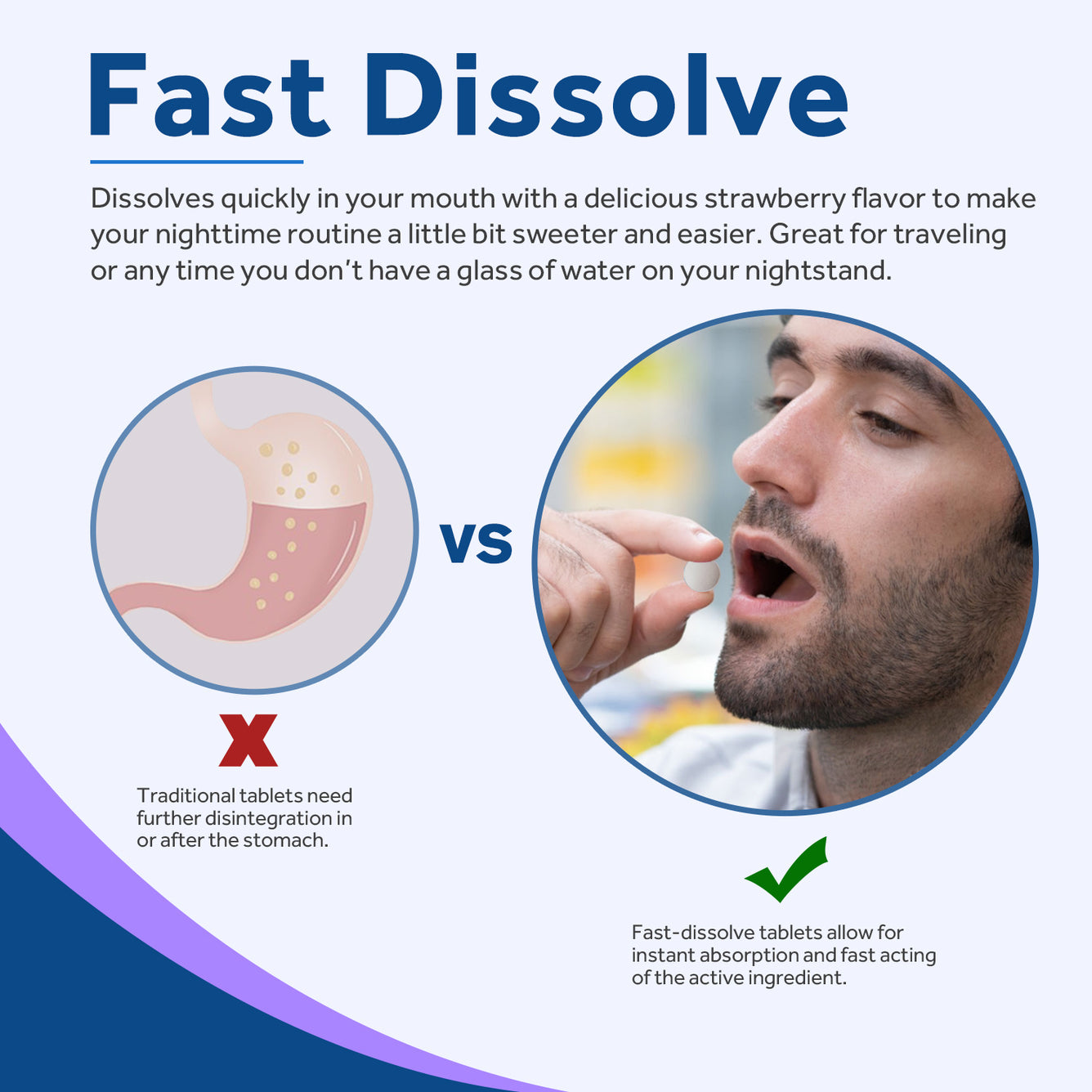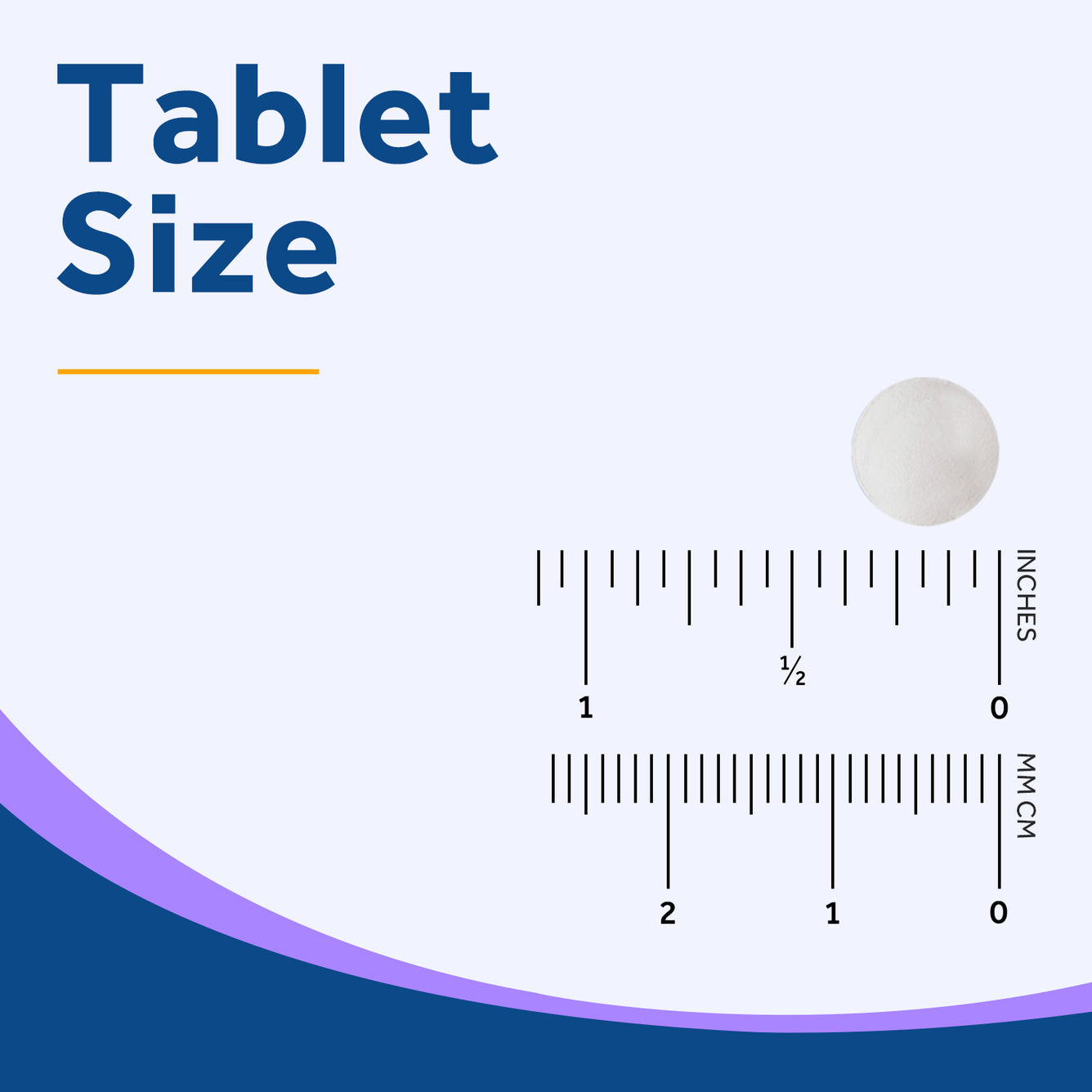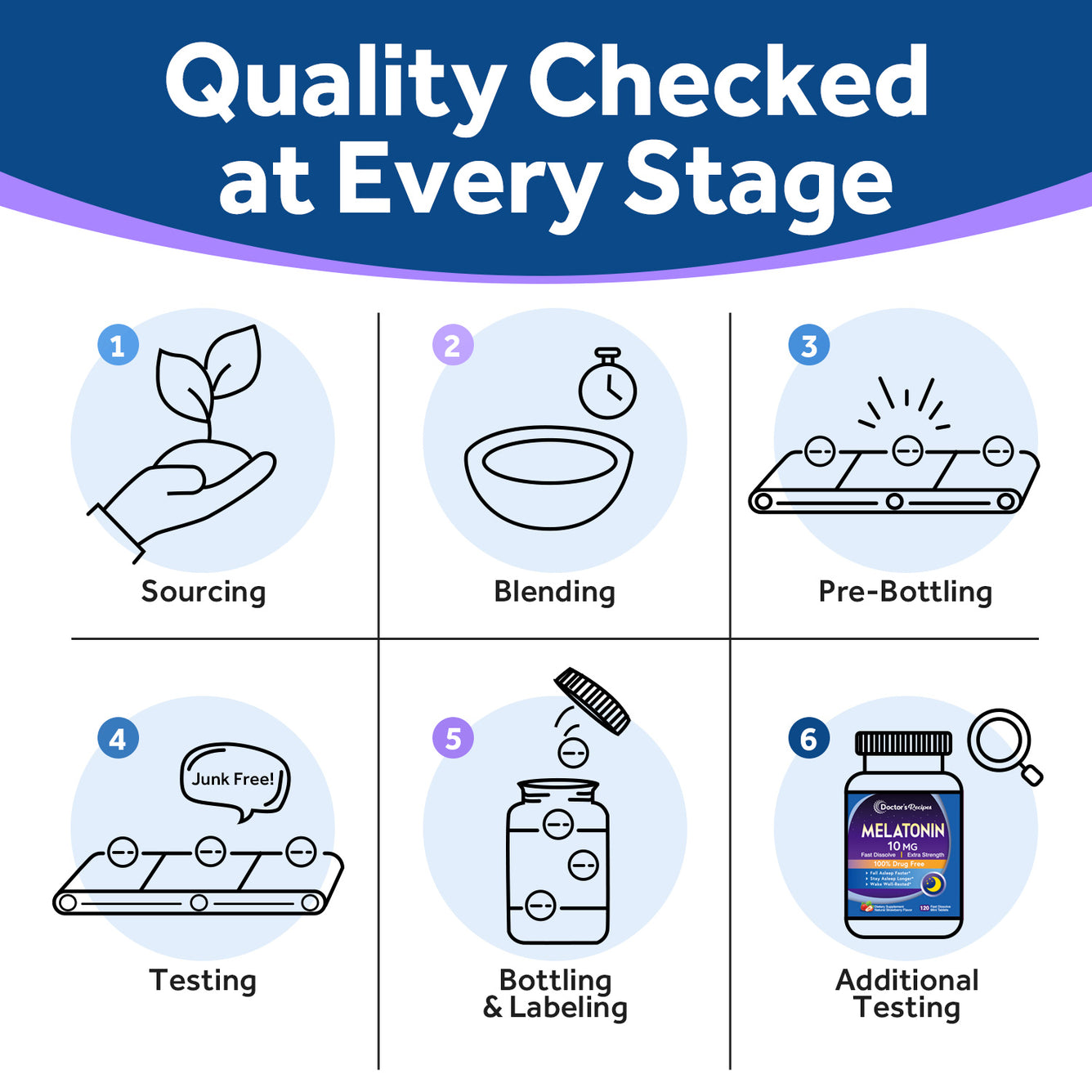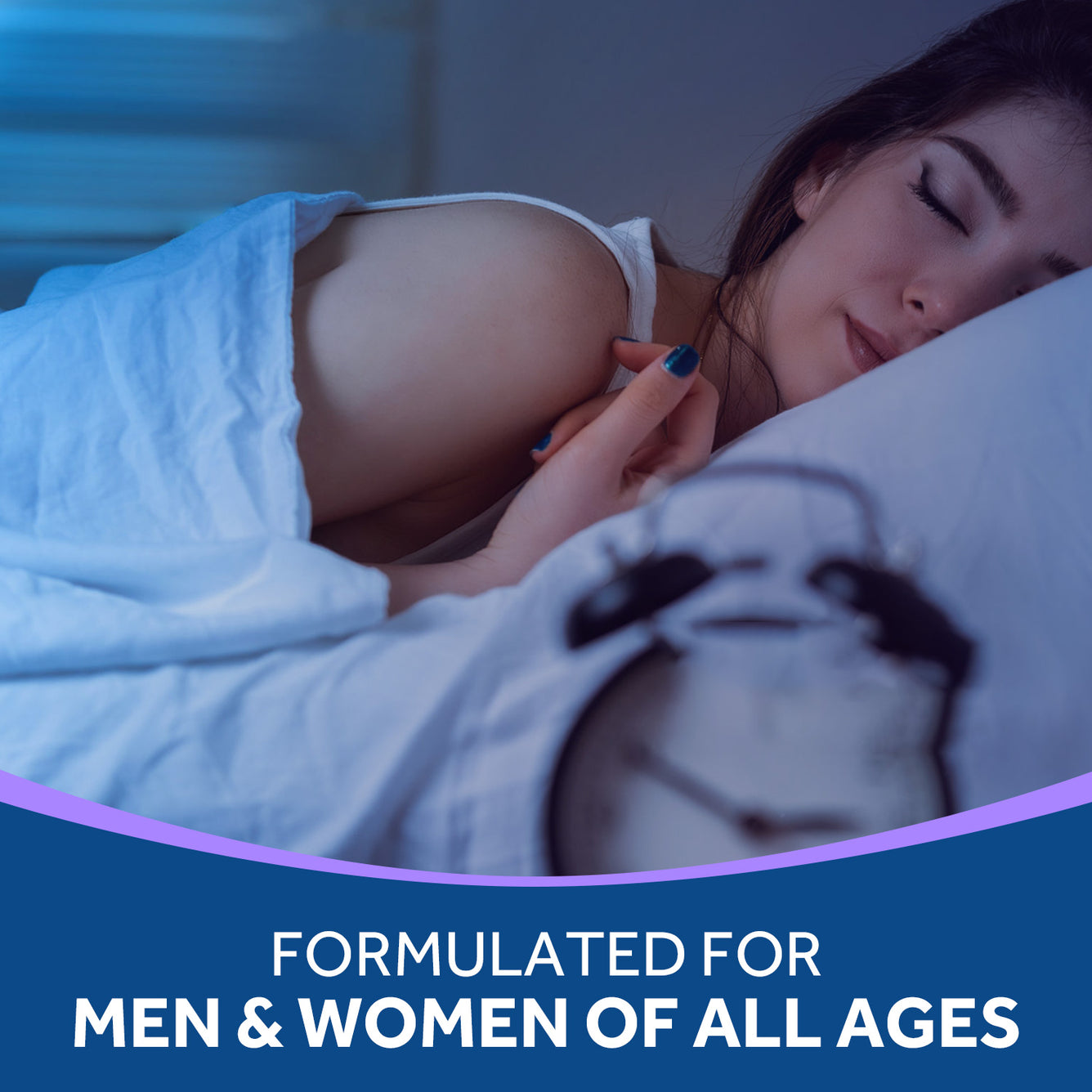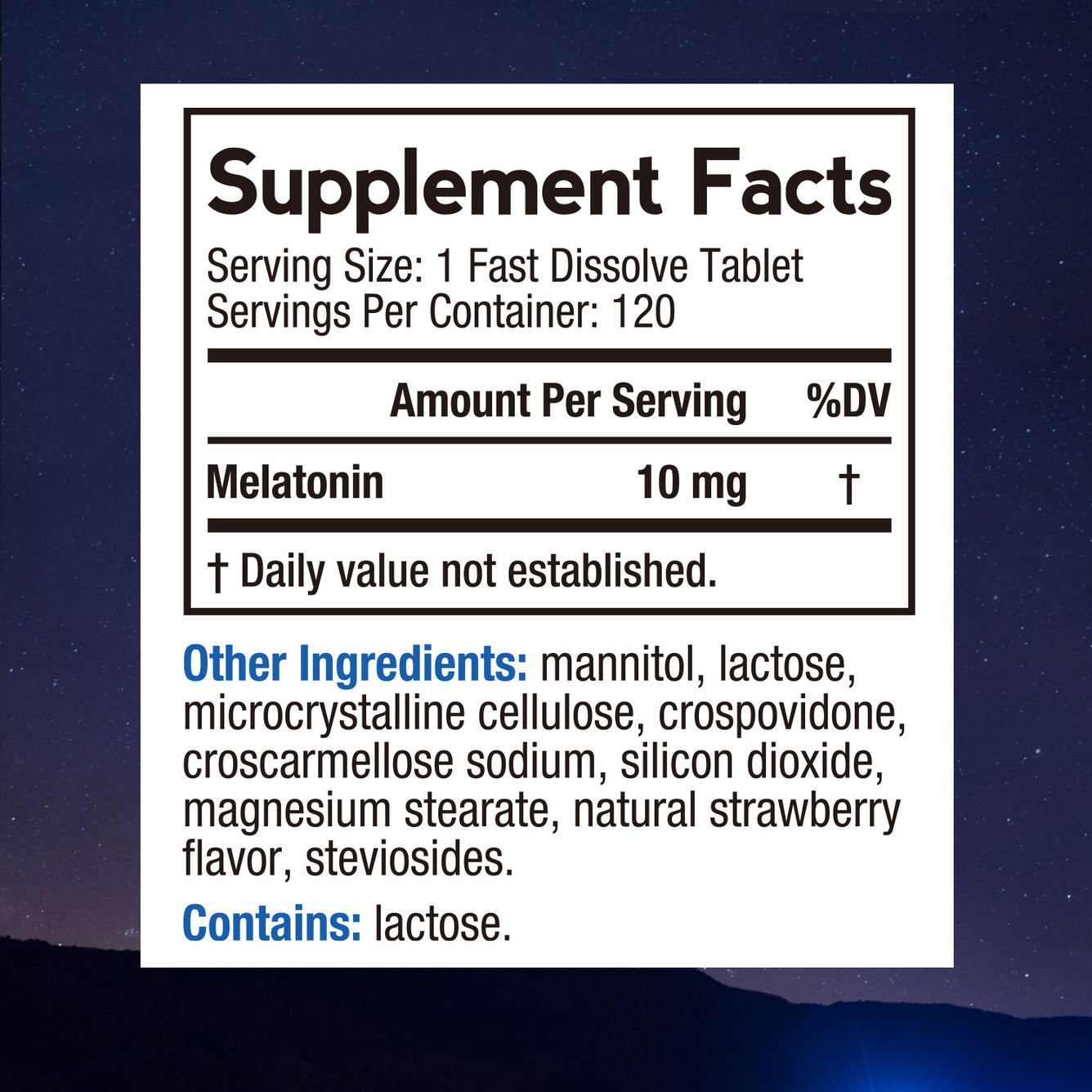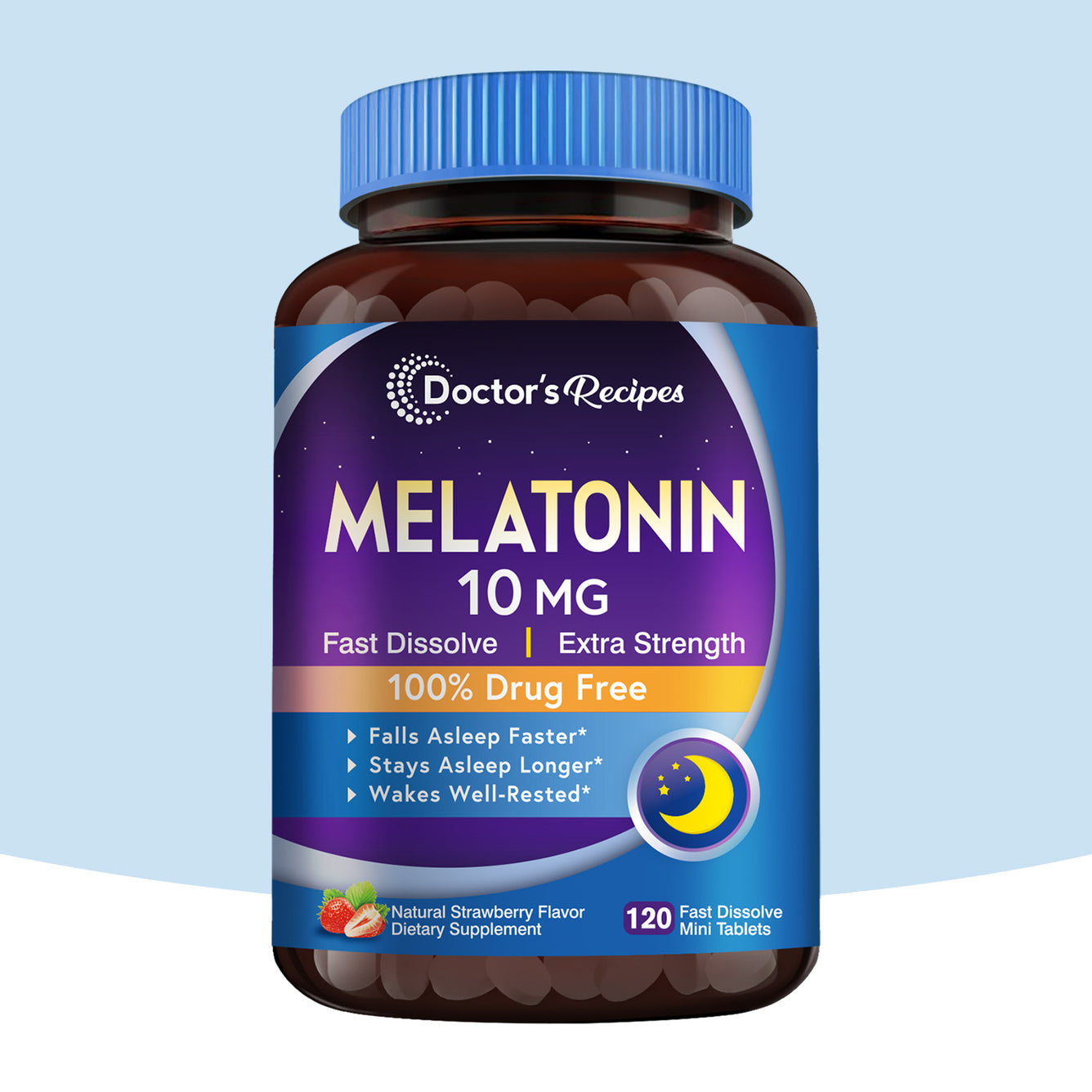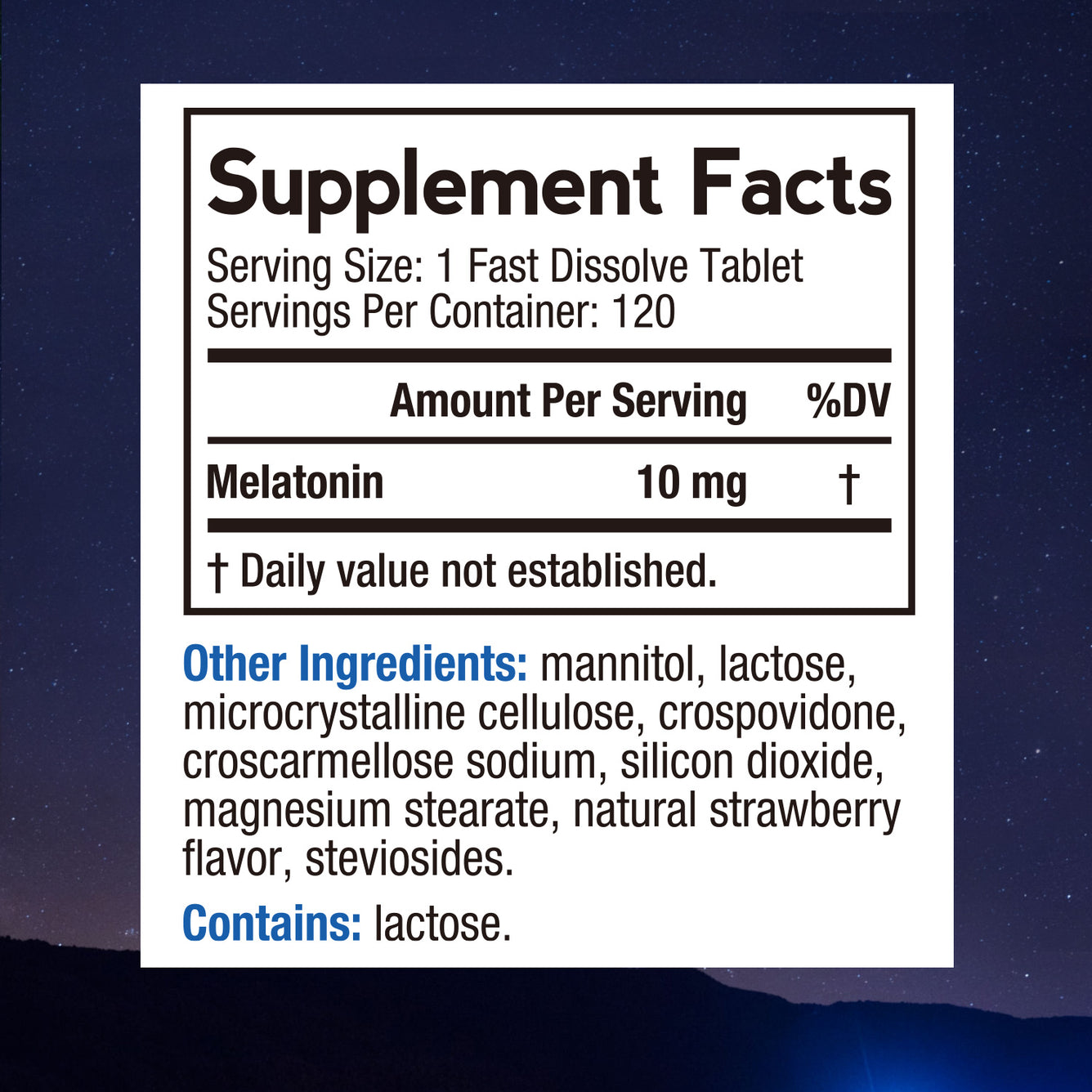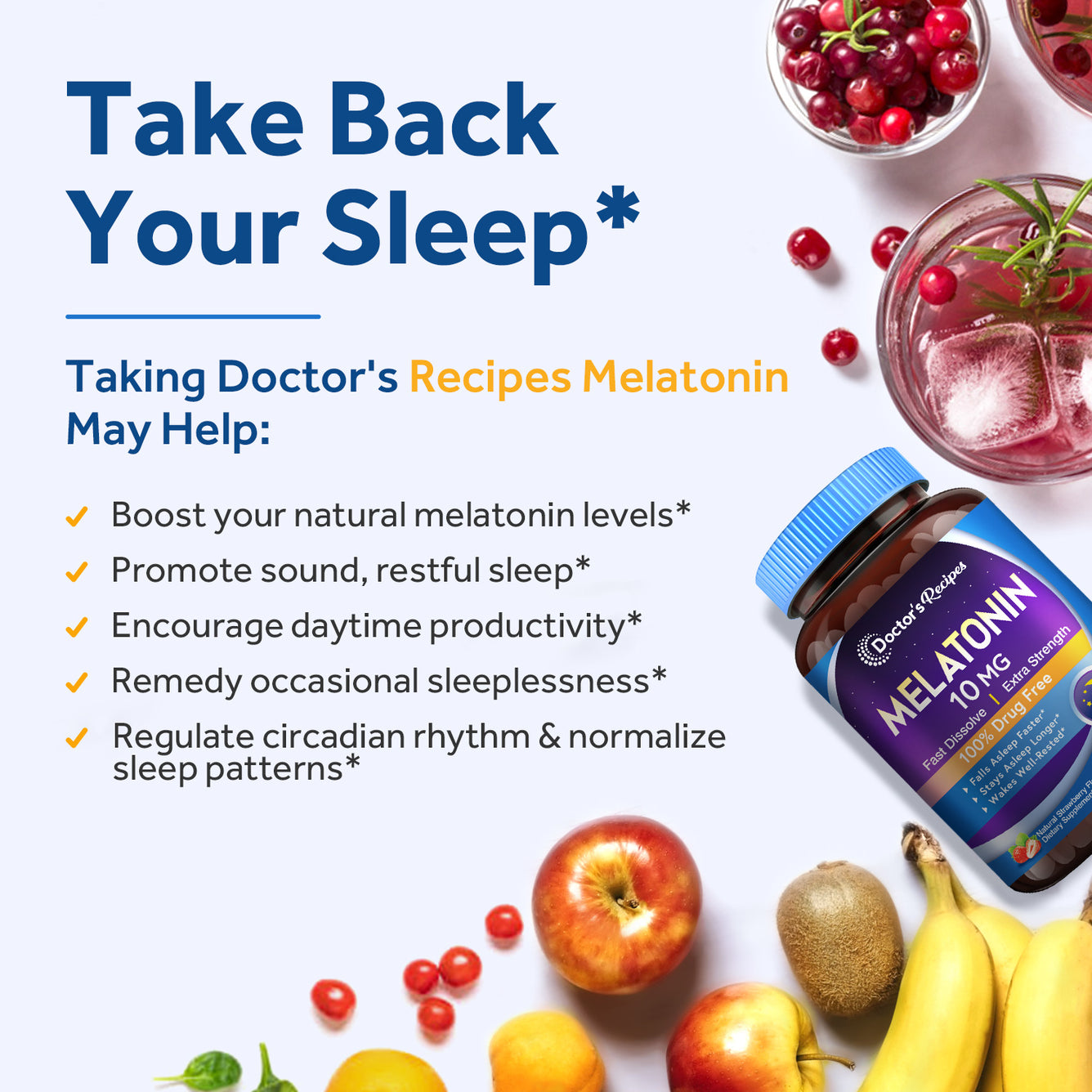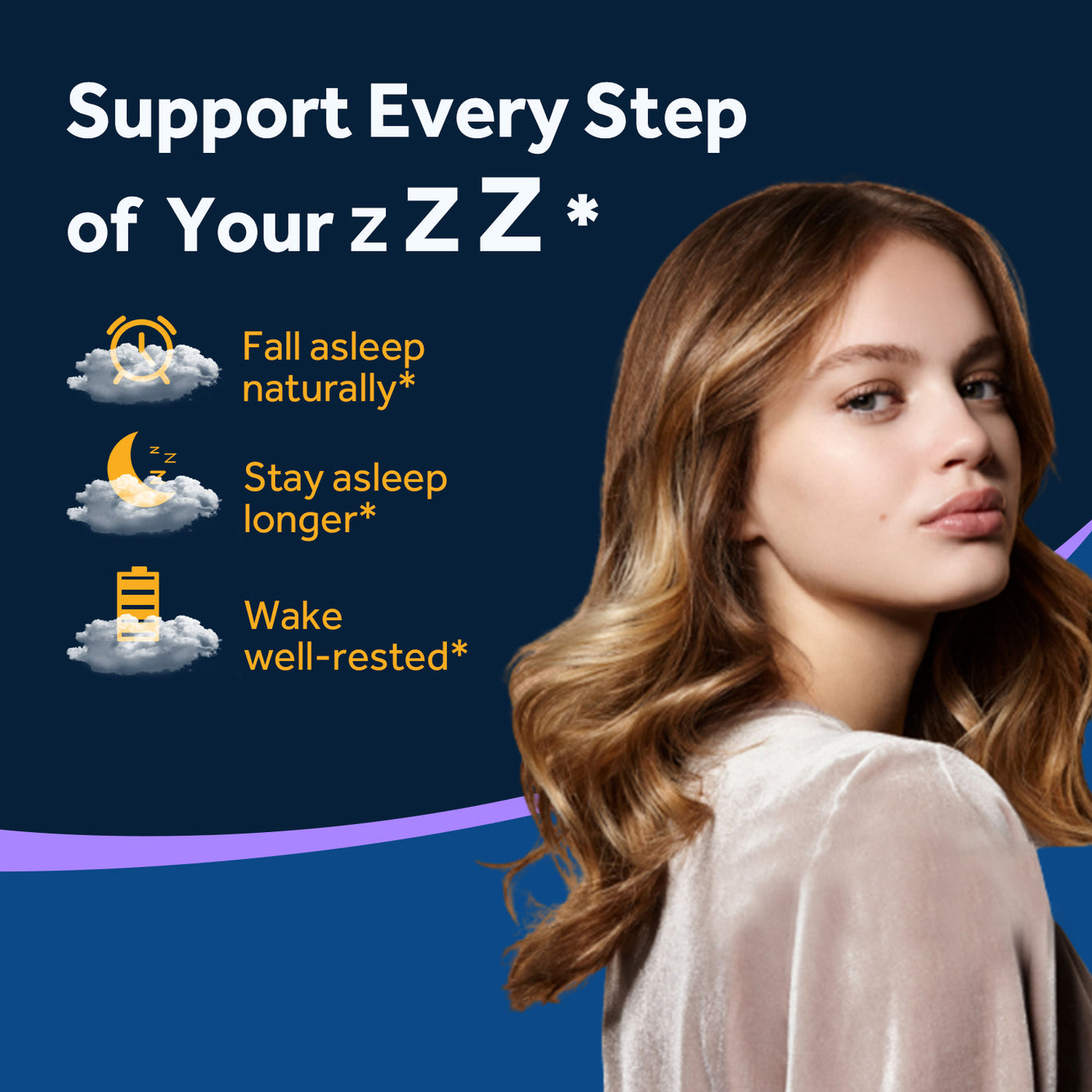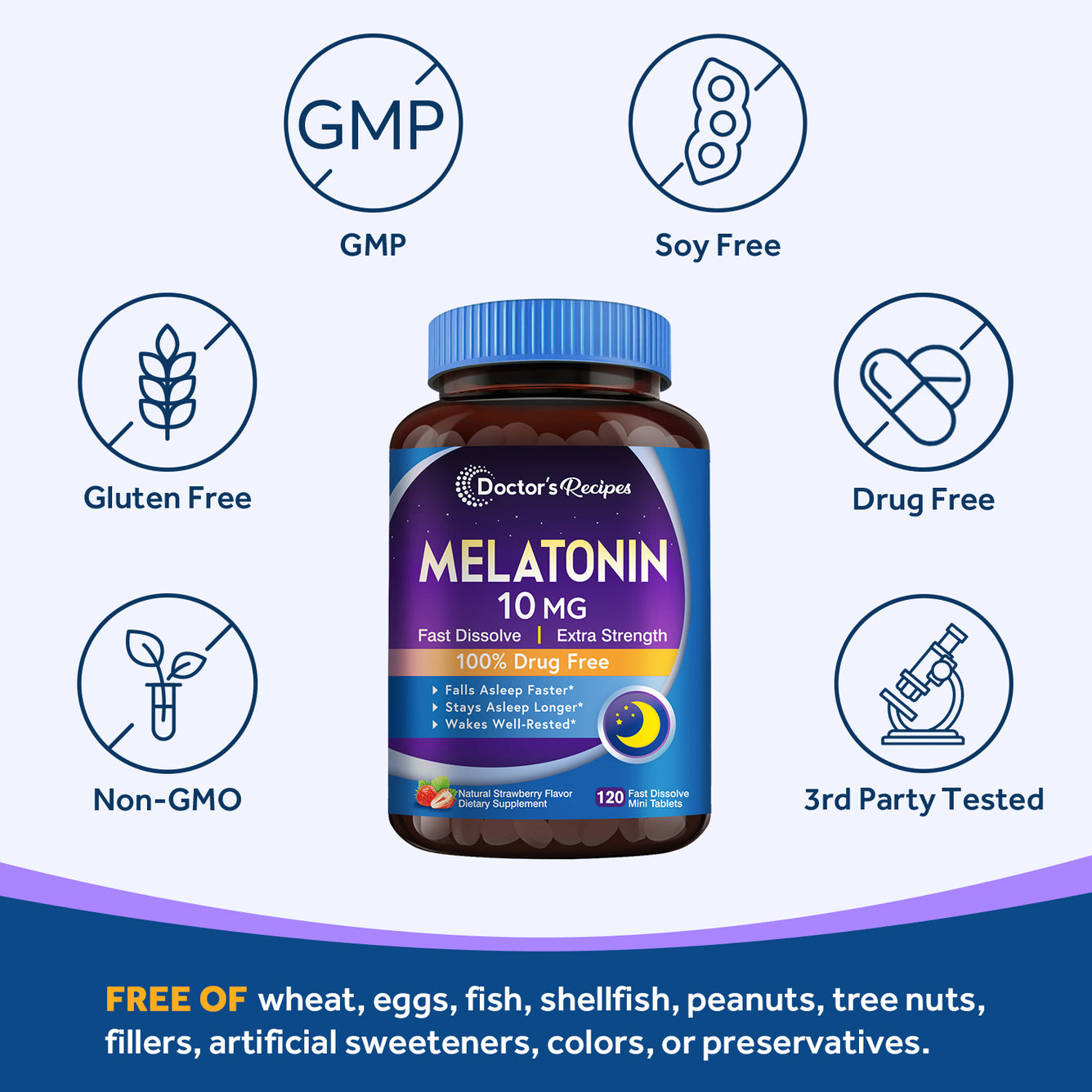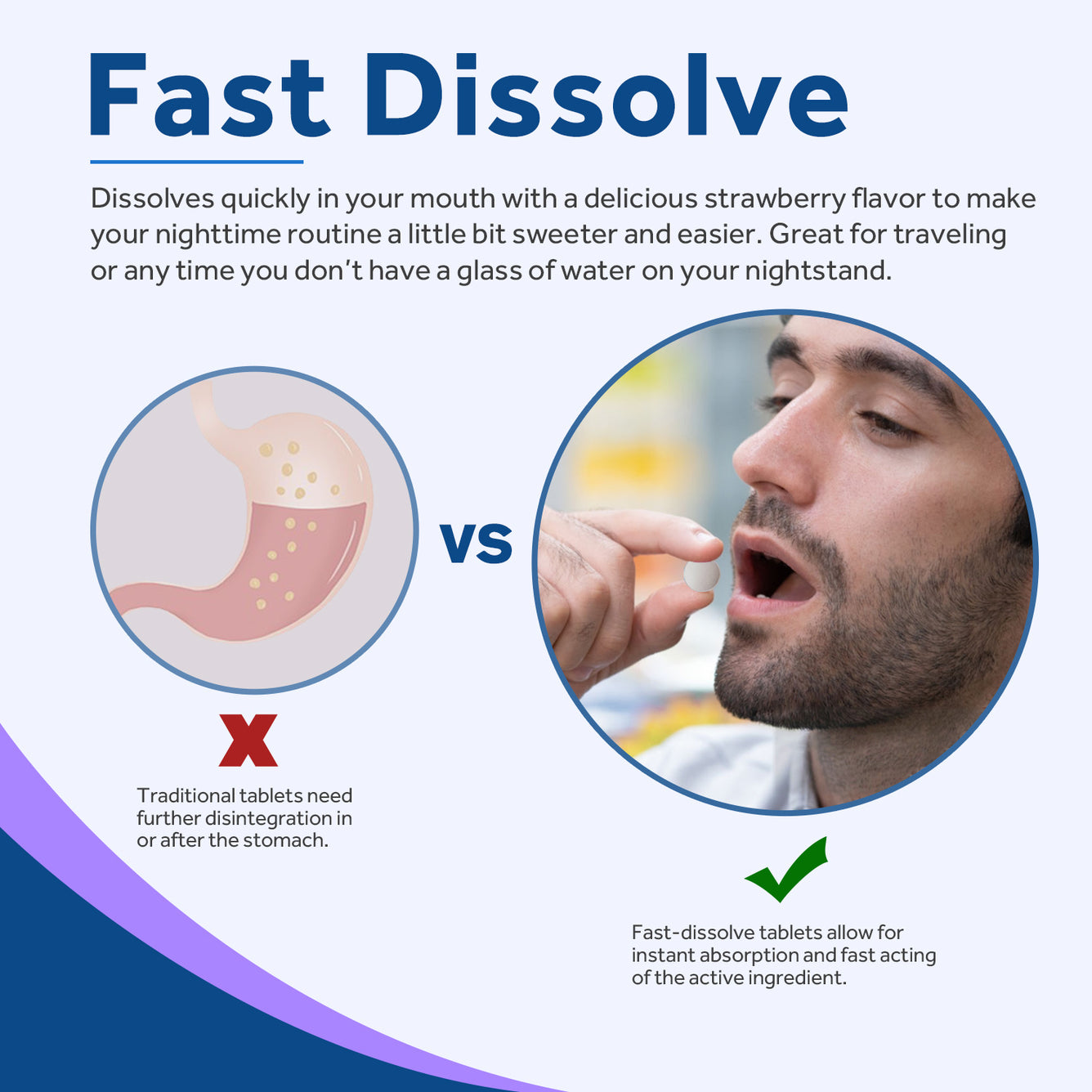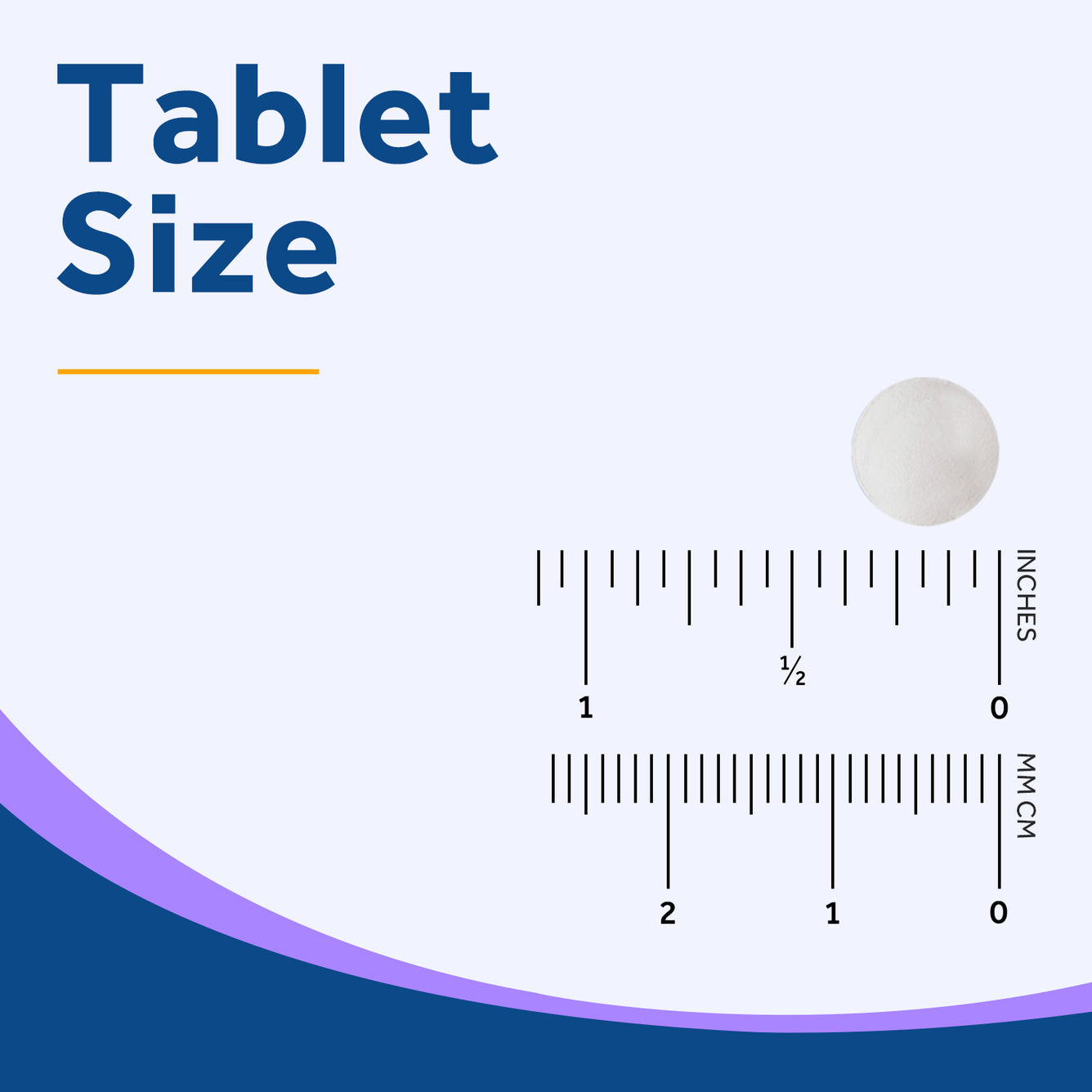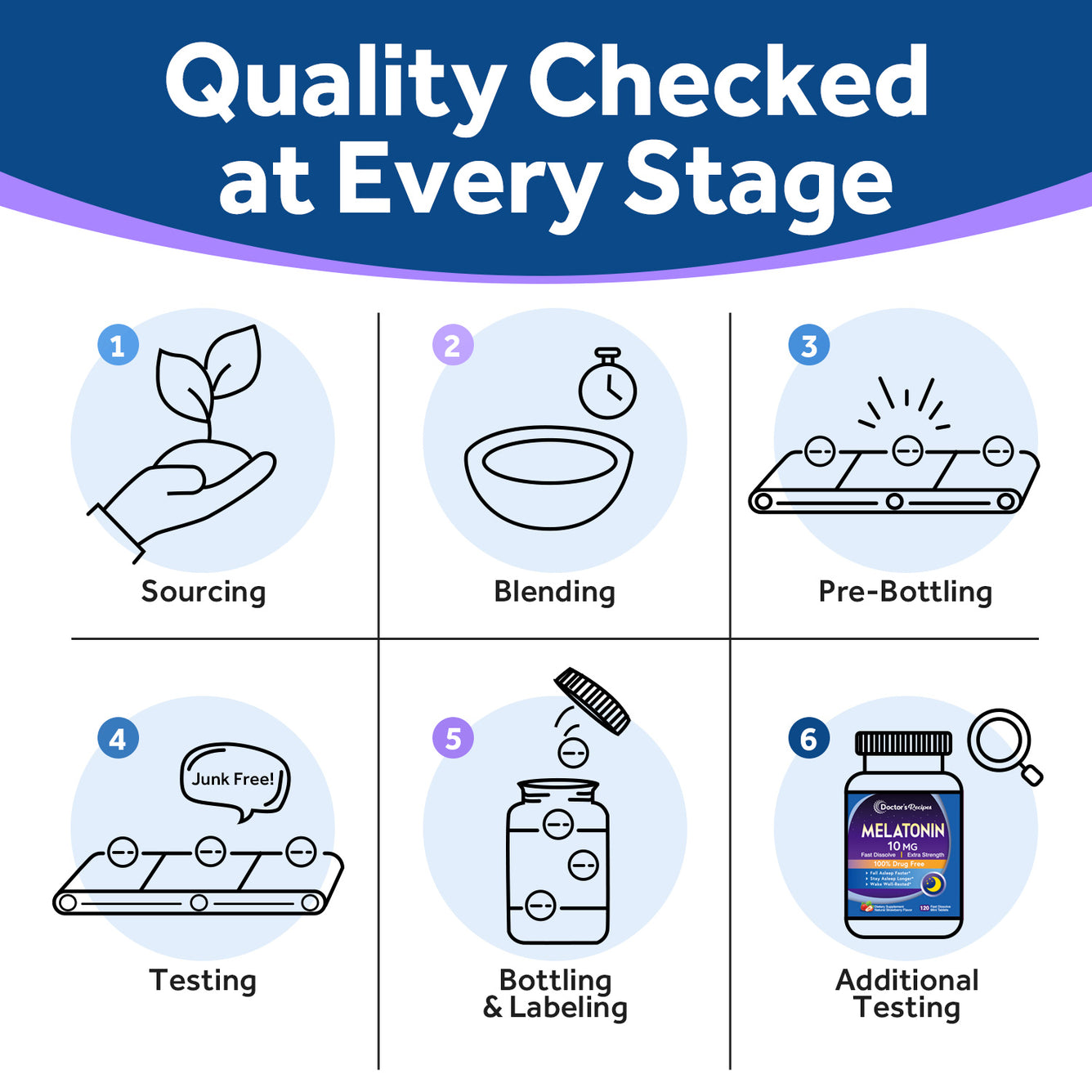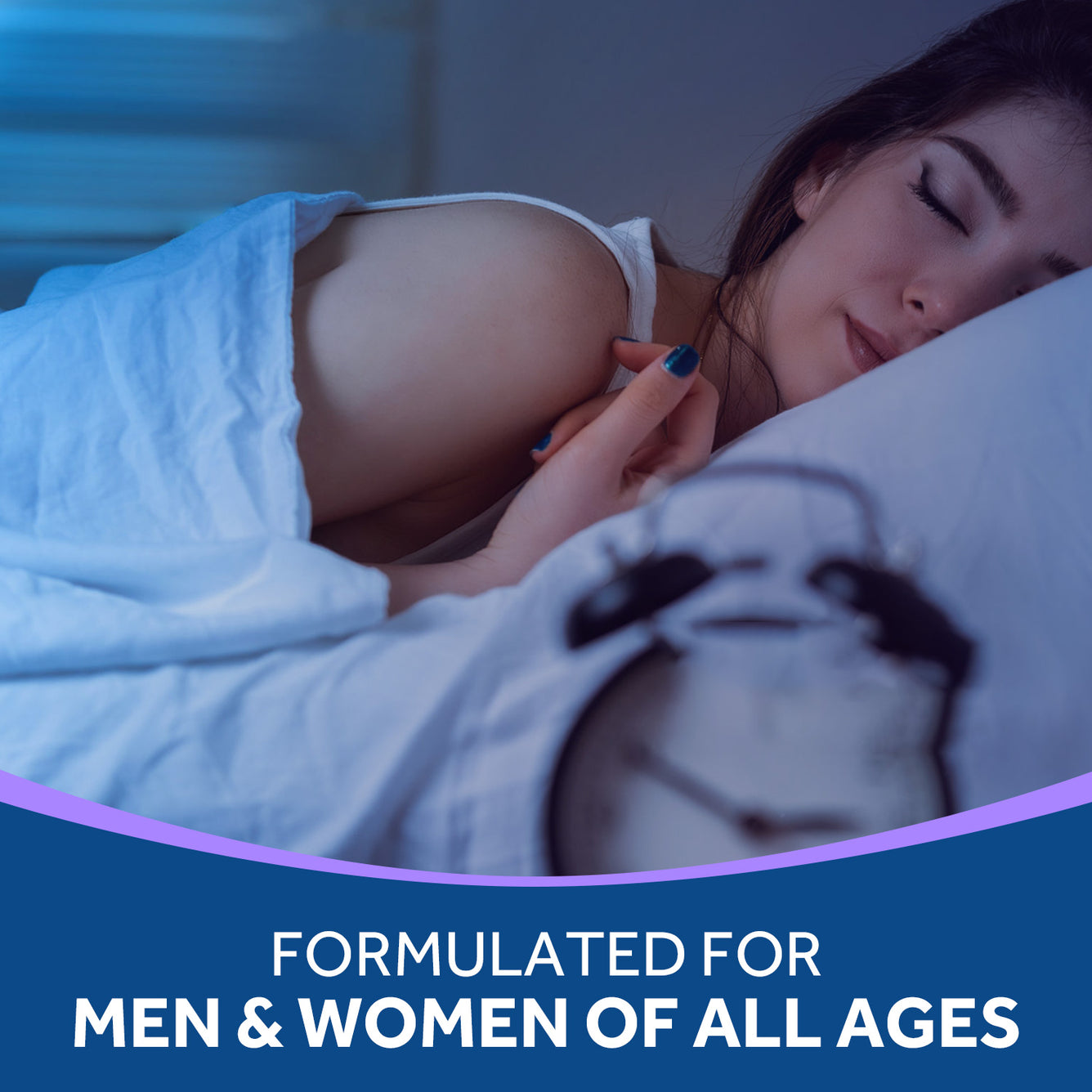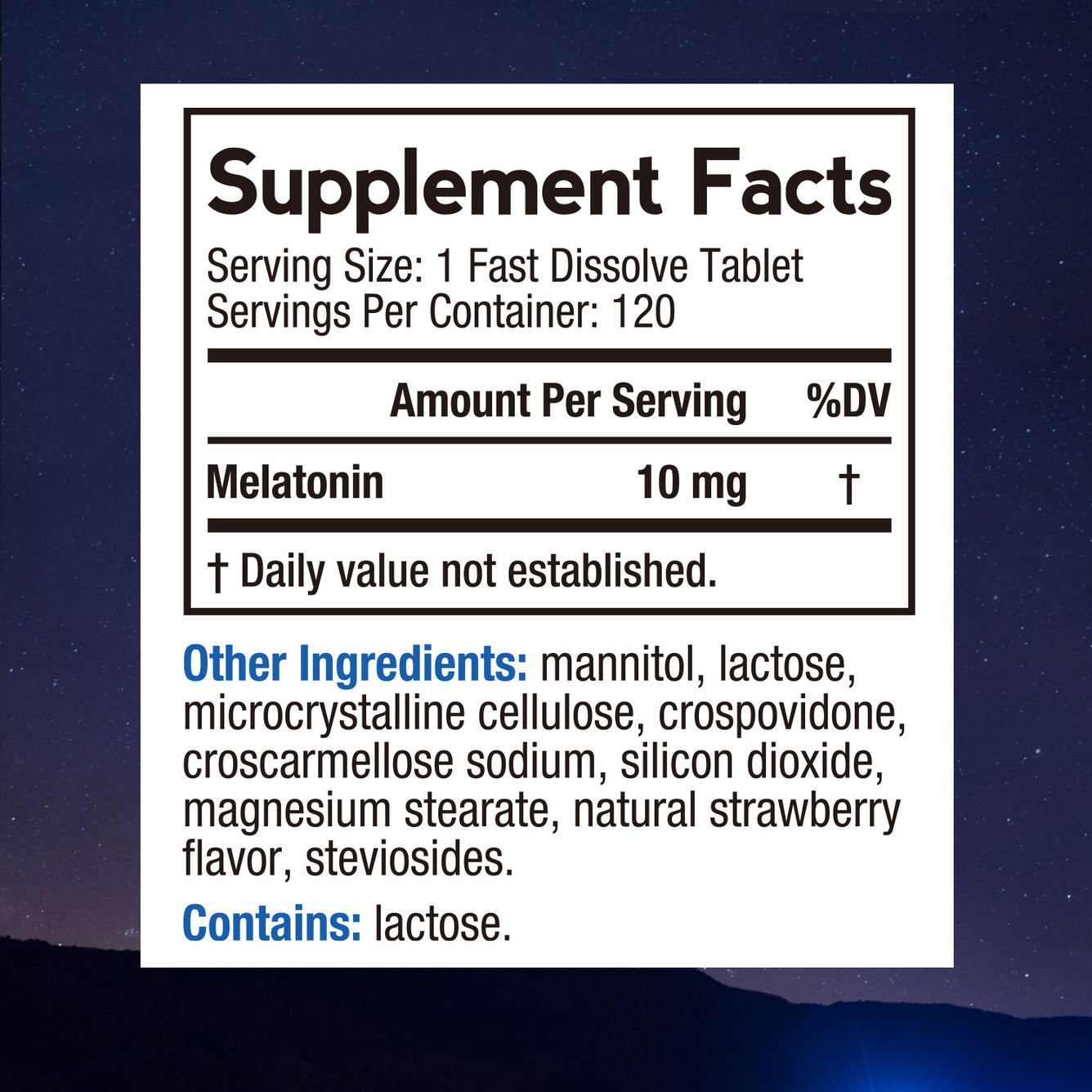 Melatonin 10 MG
Doctor's Recipes Melatonin 10 mg Fast Dissolve 120 Tablets, Natural Nighttime Sleep Support, Promote Relaxation & Calmness, Vegan Non-GMO, Natural Strawberry Flavor, No Water Needed
| INGREDIENT | AMOUNT | HELPS WITH |
| --- | --- | --- |
| Melatonin | 10 mg | sound, restful sleep |
Environmentally Friendly
Make it a long-term approach to wellness

Fast and Secure Delivery
Free shipping on orders over $50

Superior Service
Accessible, approachable & responsive

Shop with Confidence
Money back guaranteed
Not Your Average Sleeping Pill
Clinically-Studied Dosage
Doctor's Recipes offers 10 mg of melatonin per fast-acting tablet - an optimal dosage clinically tested to adjust the body's internal clock to help you fall asleep and stay asleep naturally.
Instant Absorption & No Water Needed
Dissolves quickly in your mouth with natural strawberry flavor to make your nighttime routine a little bit sweeter and easier. NO water is needed!
100% Drug Free & Non Habit Forming
When it comes to sleep, melatonin is the NATURAL solution. Our formula features this natural hormone produced by the pineal gland in the brain and is a great alternative for sleeping pills without harsh ingredients.
No Morning Grogginess
Don't expect to be groggy the next morning - Wake up feeling well-rested and get a good start to your day!
Personal Choices
From aging and stress to travel and night shifts, or even screen light exposure, there are lots of factors impacting our melatonin production and causing our circadian rhythm to misalign.
Doctor's Recipes features 10 mg natural fast-dissolve melatonin that helps facilitate the natural functioning of the pineal gland, regulates circadian rhythm and synchronize our sleep-wake cycle to promote consistent, quality rest.
Professional Solutions
OUR DIFFERENCE
Fast-Dissolve Melatonin
10 MG

Melatonin at Clinically-Studied Dosage

Fast-Dissolve & Instant Absorption

Natural Strawberry Flavor

Drug Free & Non Habit Forming

Wake Refreshed

and Well-Rested without Morning Grogginess
Charles M.
Verified Purchase
Finally I can SLEEP!
Dissolve fast in mouth without water and work like a charm! I sleep soundly for anywhere from 7-8 hours without feelings of grogginess in the morning. Melatonin is already naturally produced by the body, so it is a better alternative for sleeping pills of man-made components. Very happy with this purchase.
Karen S.
Verified Purchase
No Grogginess
As a healthcare worker that works long night shifts it is important to get home and get to sleep fast to be on my best and well rested. This is it. I take one after I get home an let it melt in my mouth (delicious!) In just 30 minutes, I was putting down my phone and getting hunkered down, since I could feel the sleepiness coming on. I usually sleep all the way down to 2pm, without waking up! I don't feel drowsy or groggy after getting up.
Kimberly B.
Verified Purchase
Zzzzzz
I have insomnia. I think these have totally helped me fall asleep faster at night. Flavor is great! Quickly dissolve in your mouth without water.