Glorious days with Multi Collagen Powder
Add a scoop of collagen protein to feel your radiance & vitality*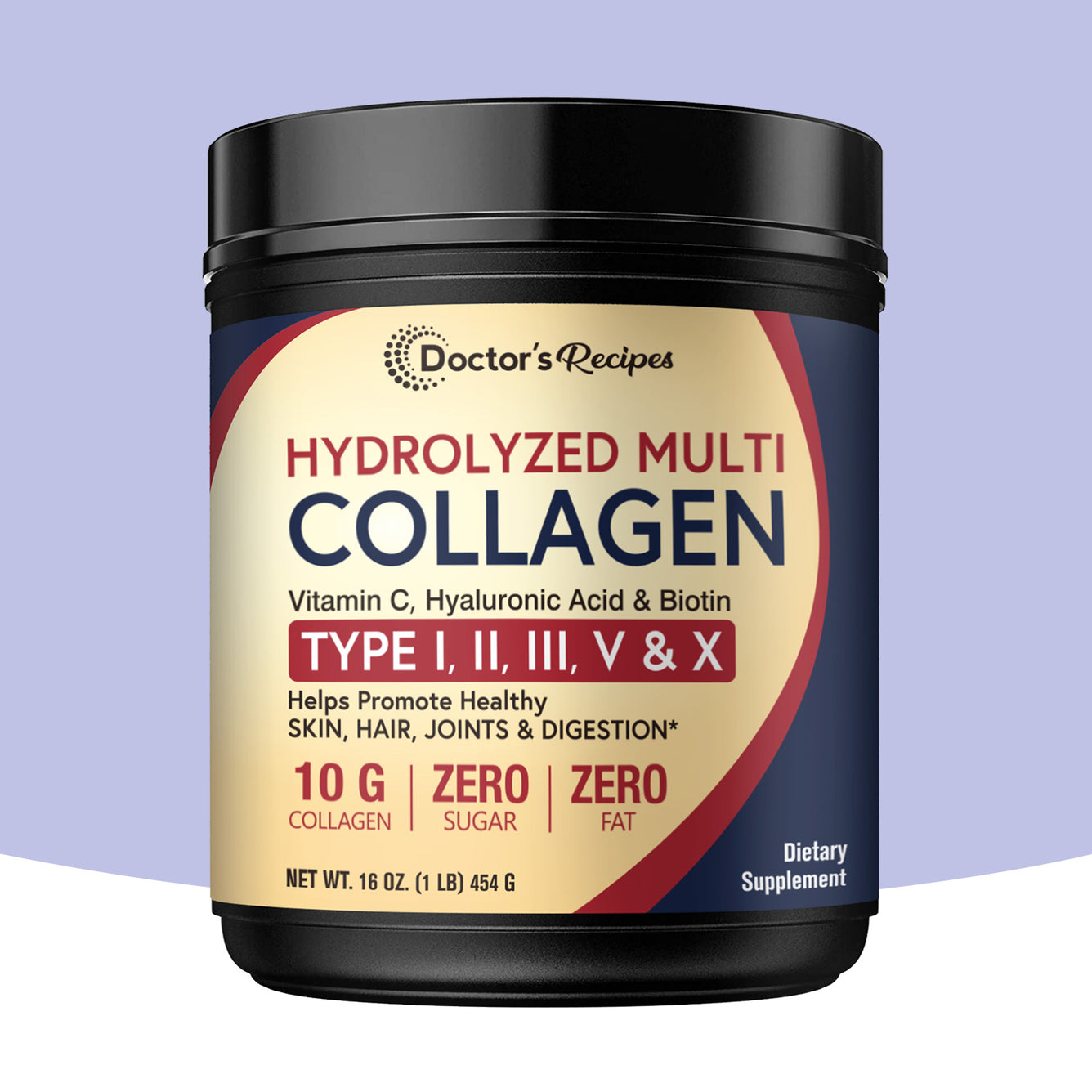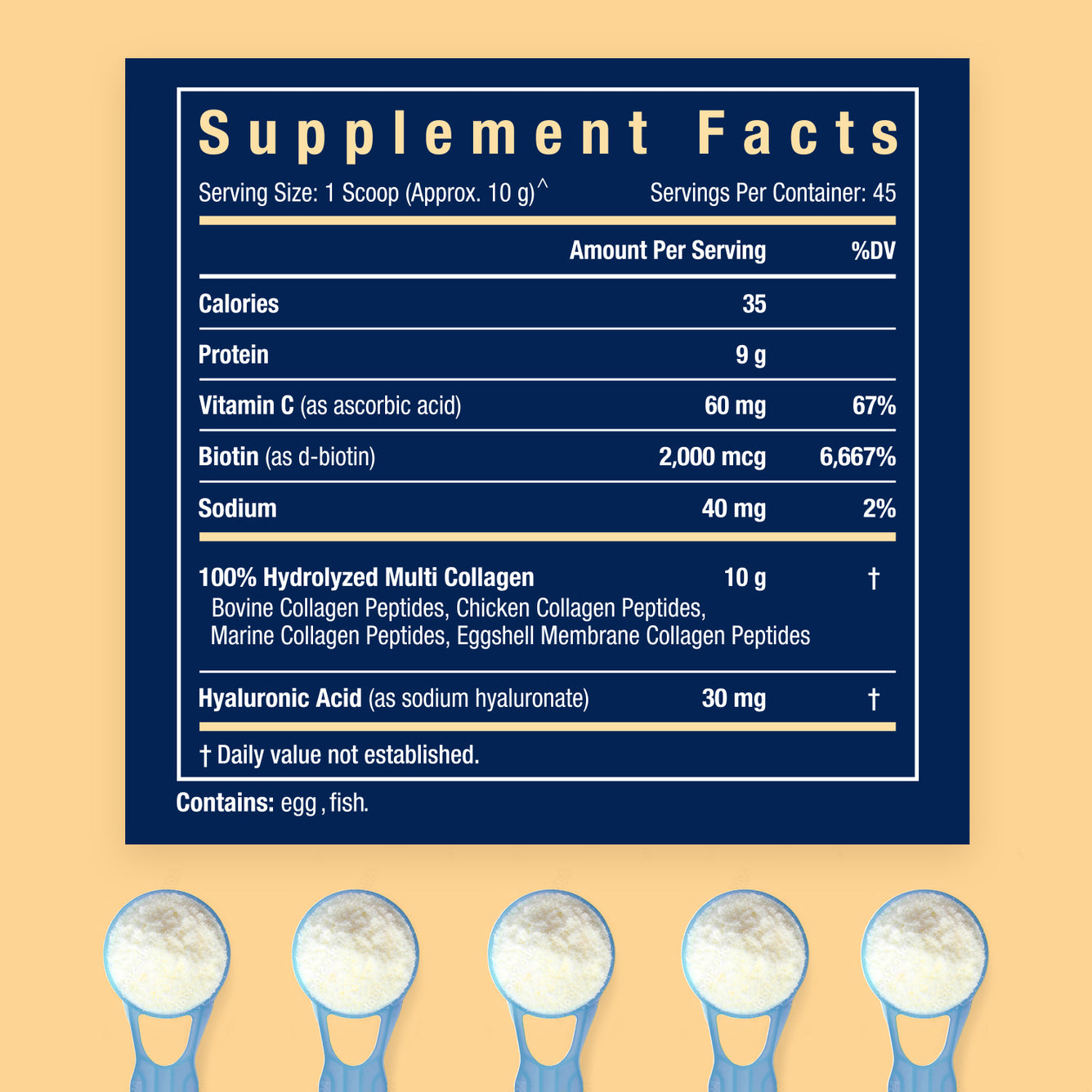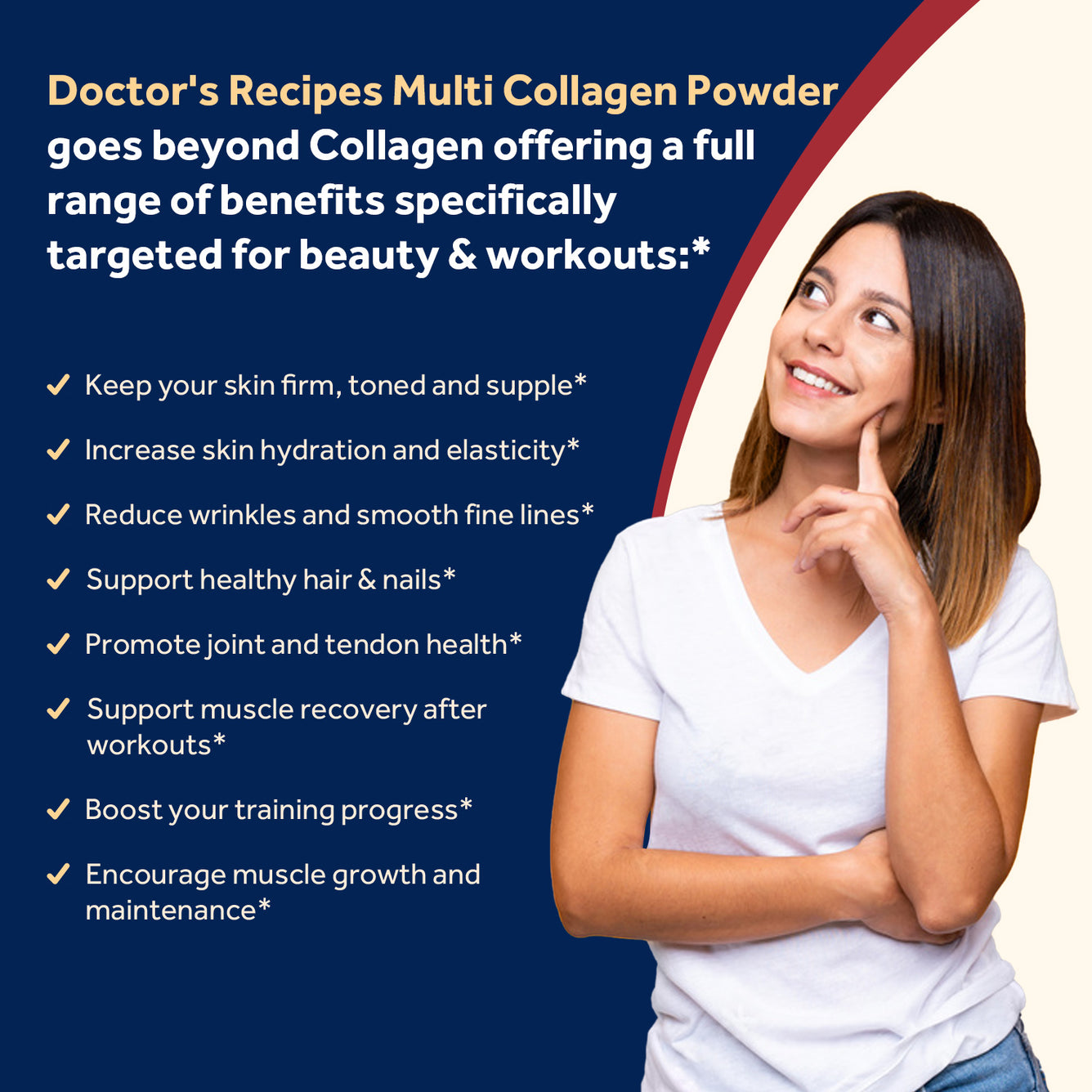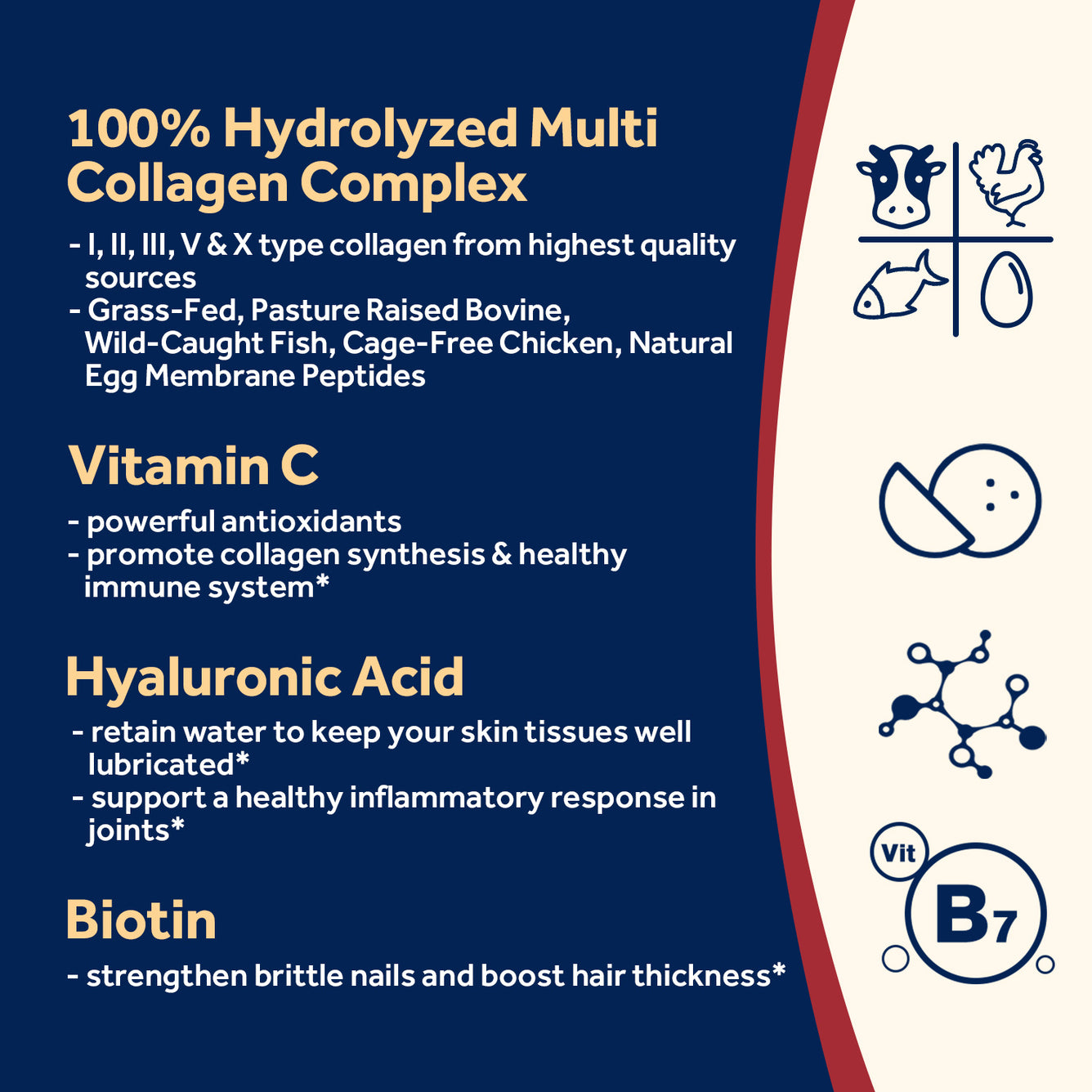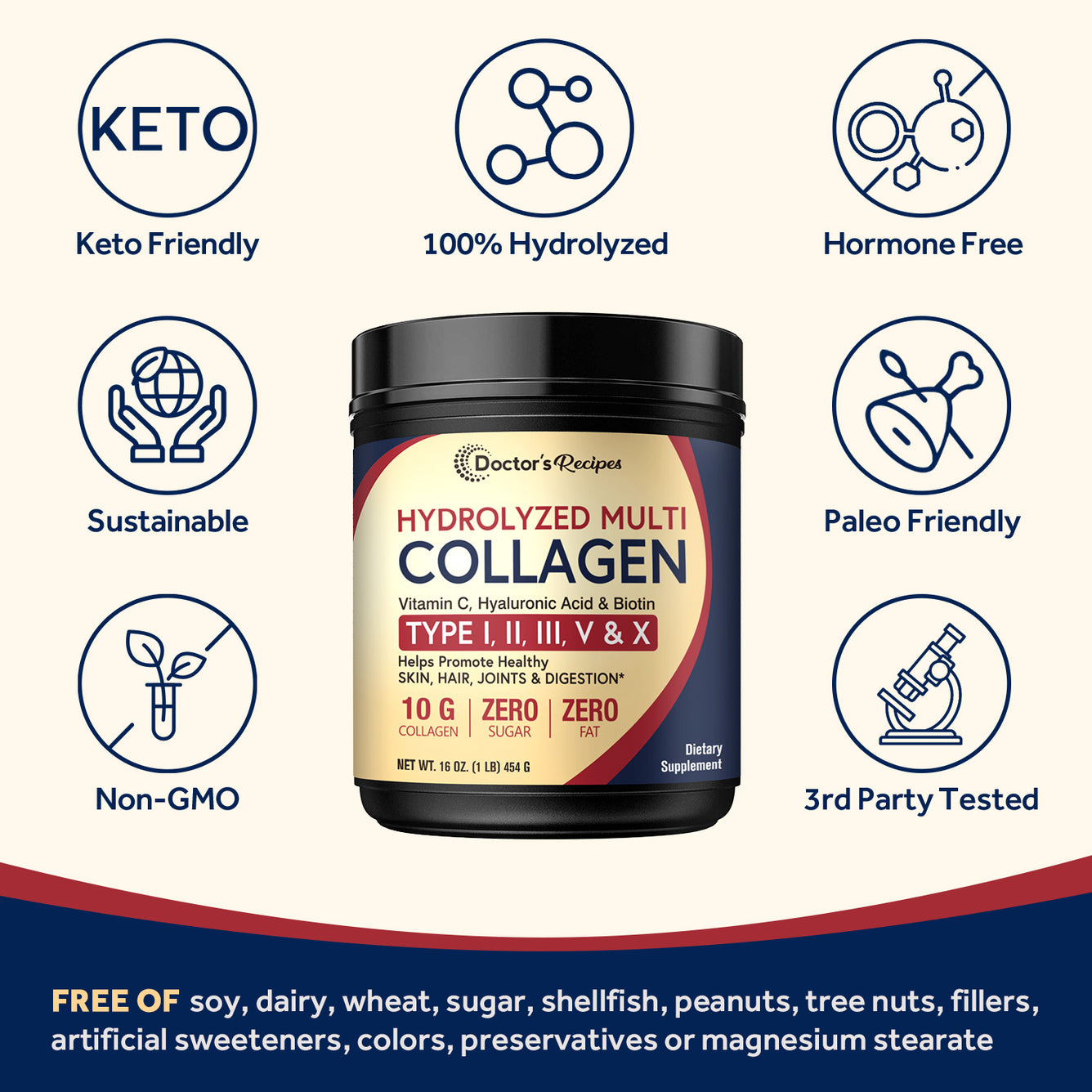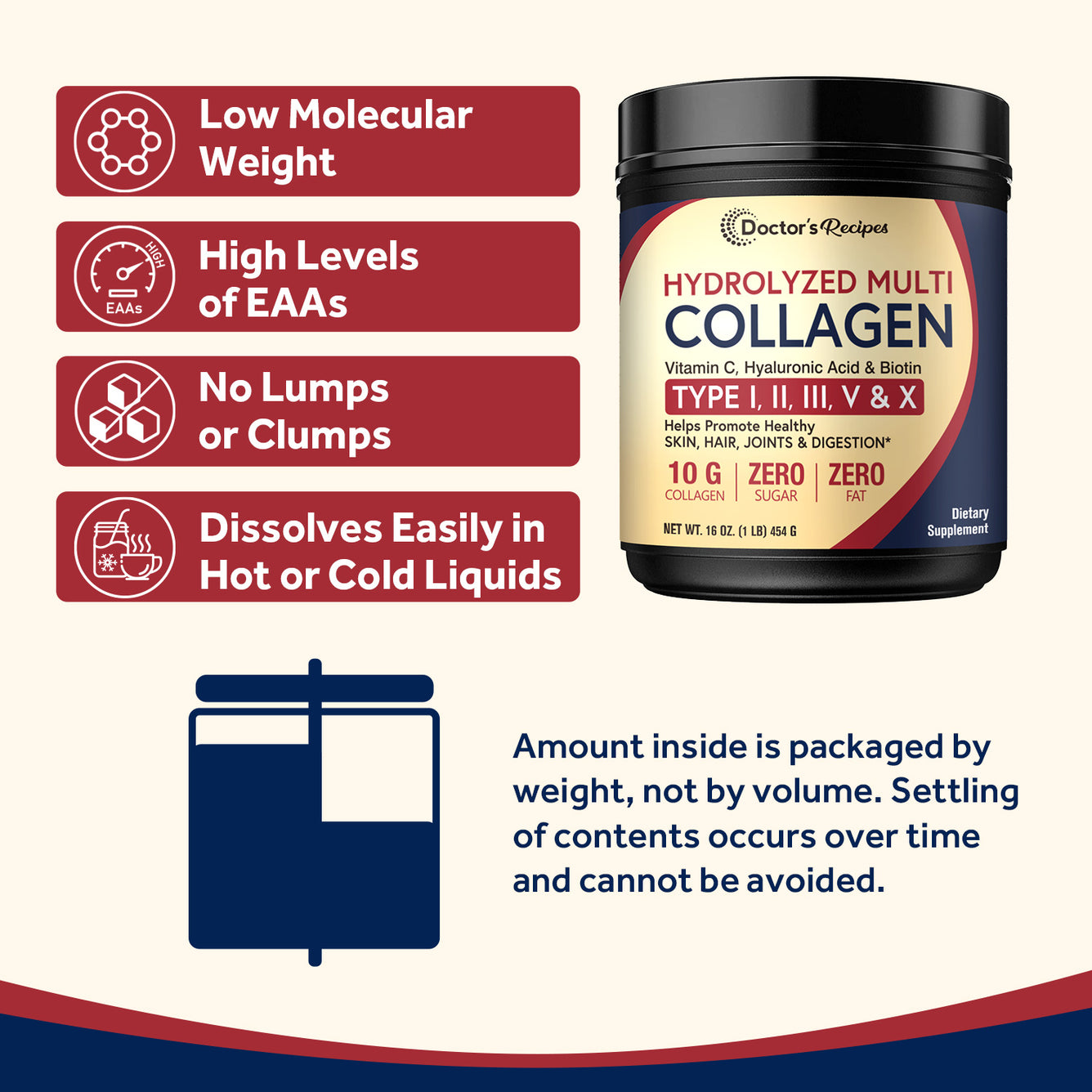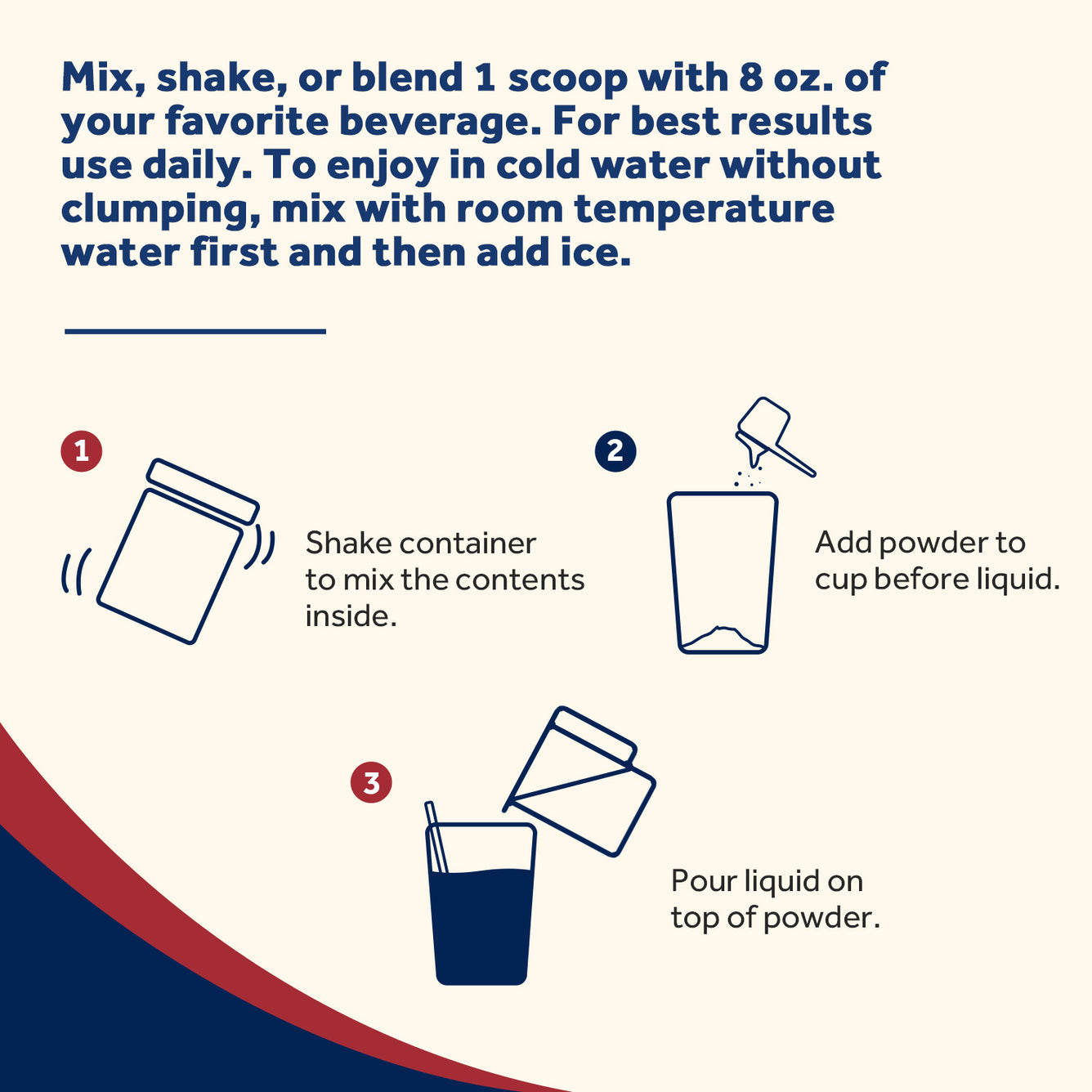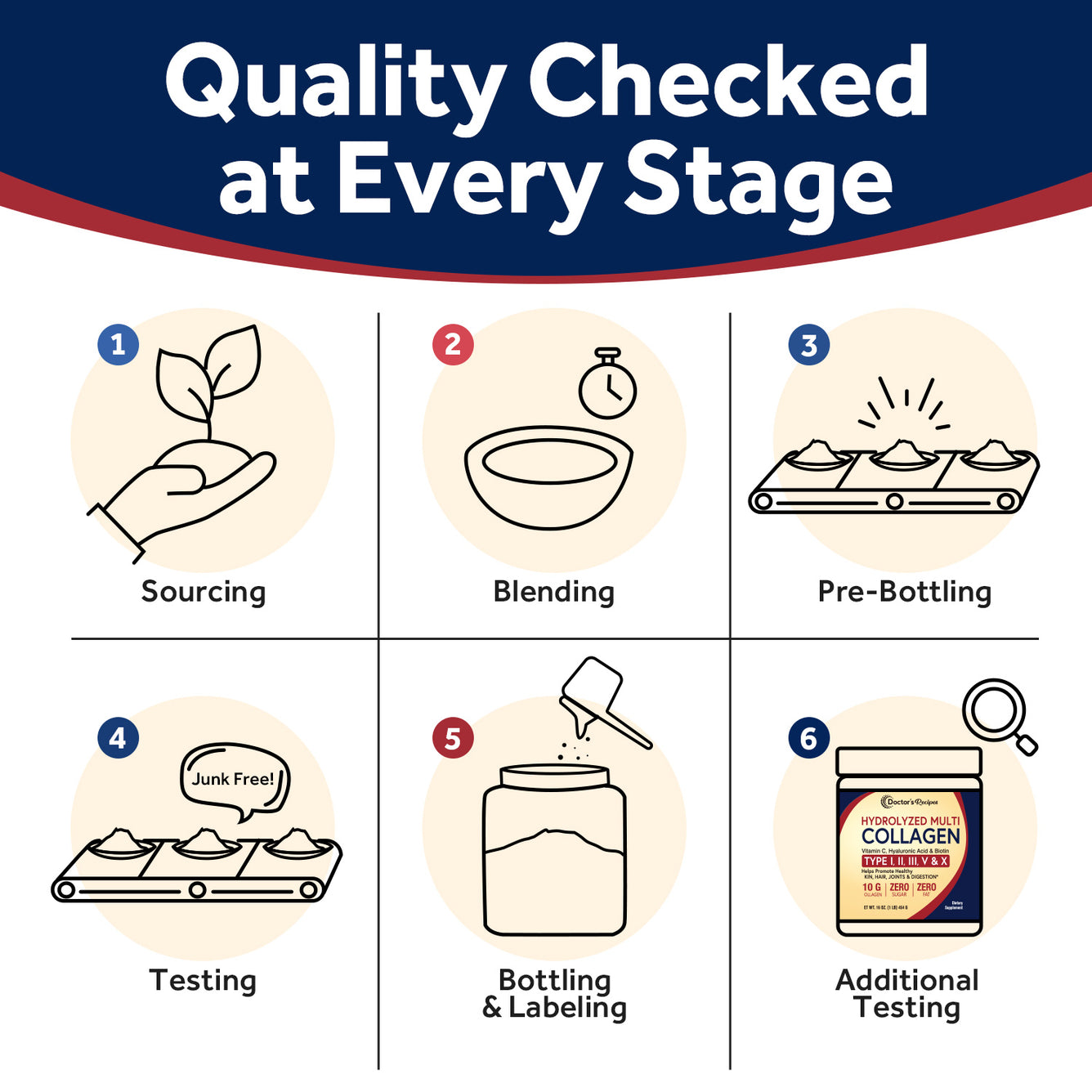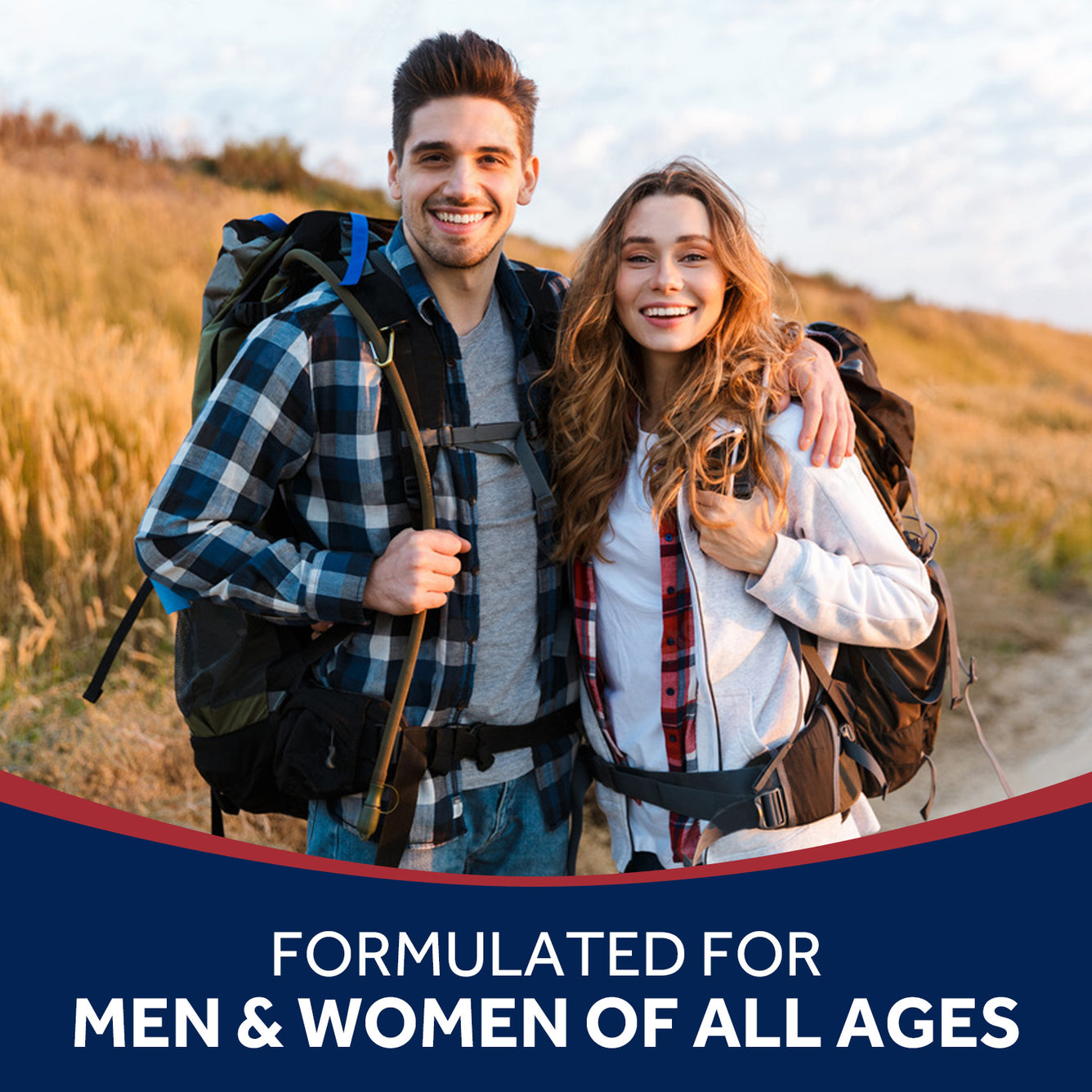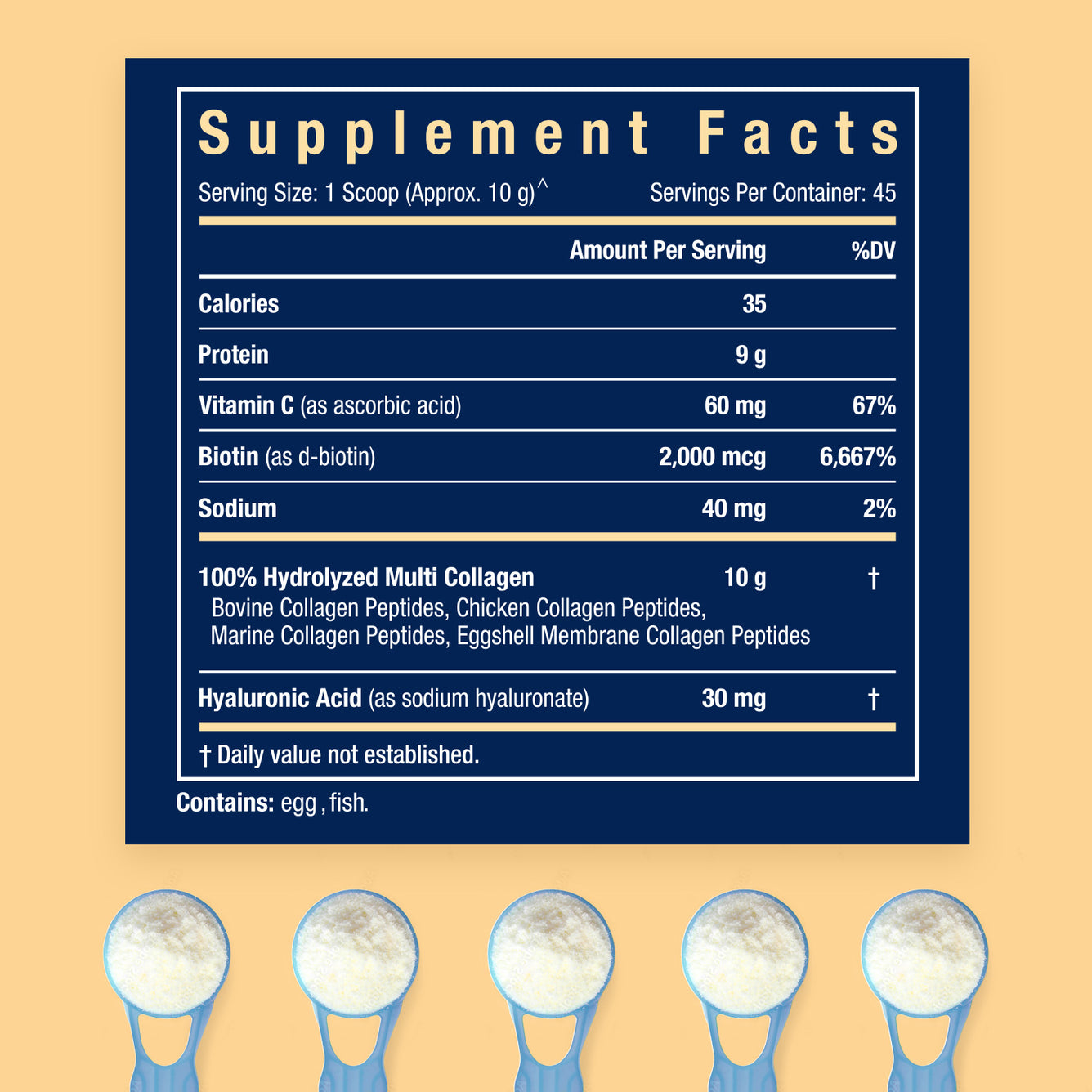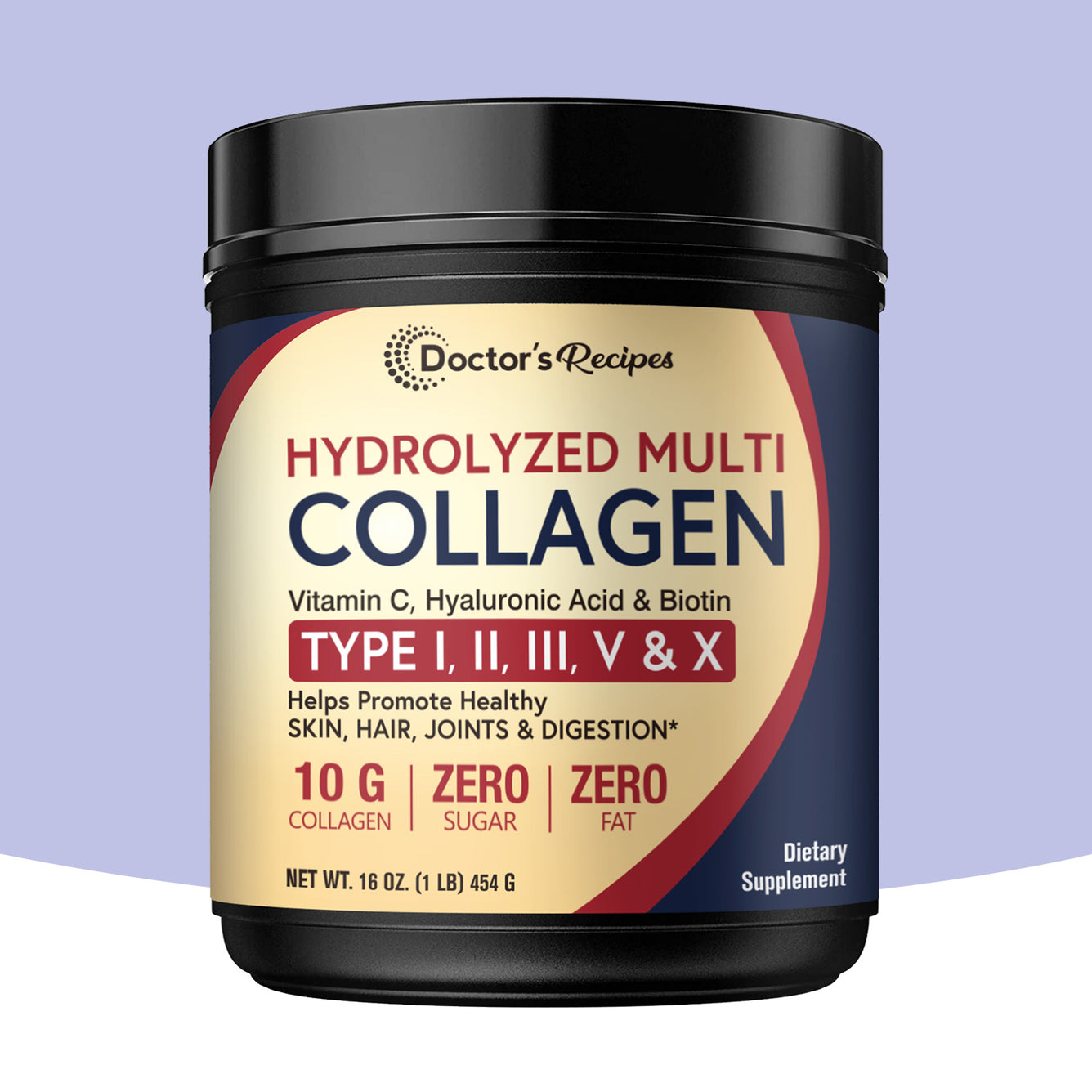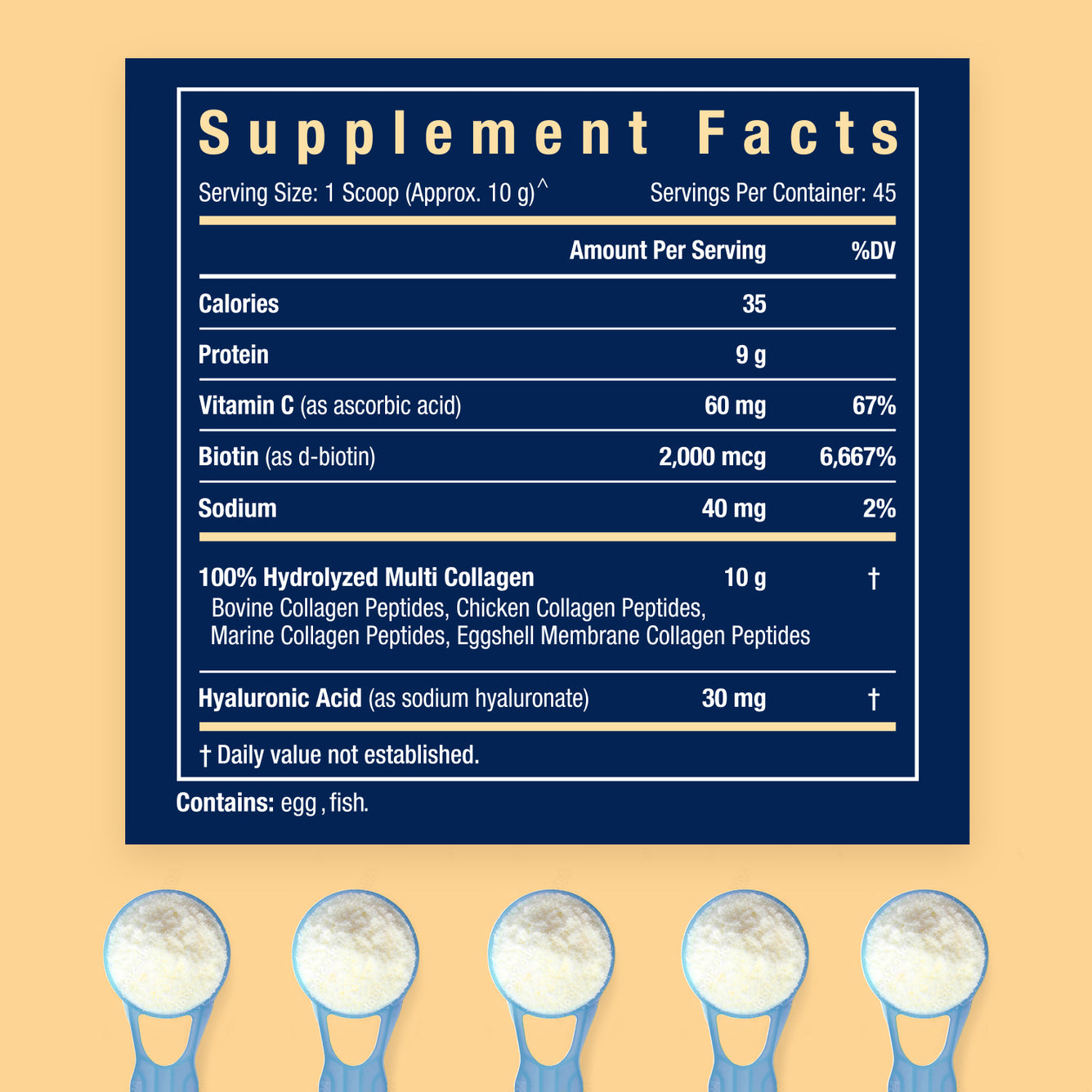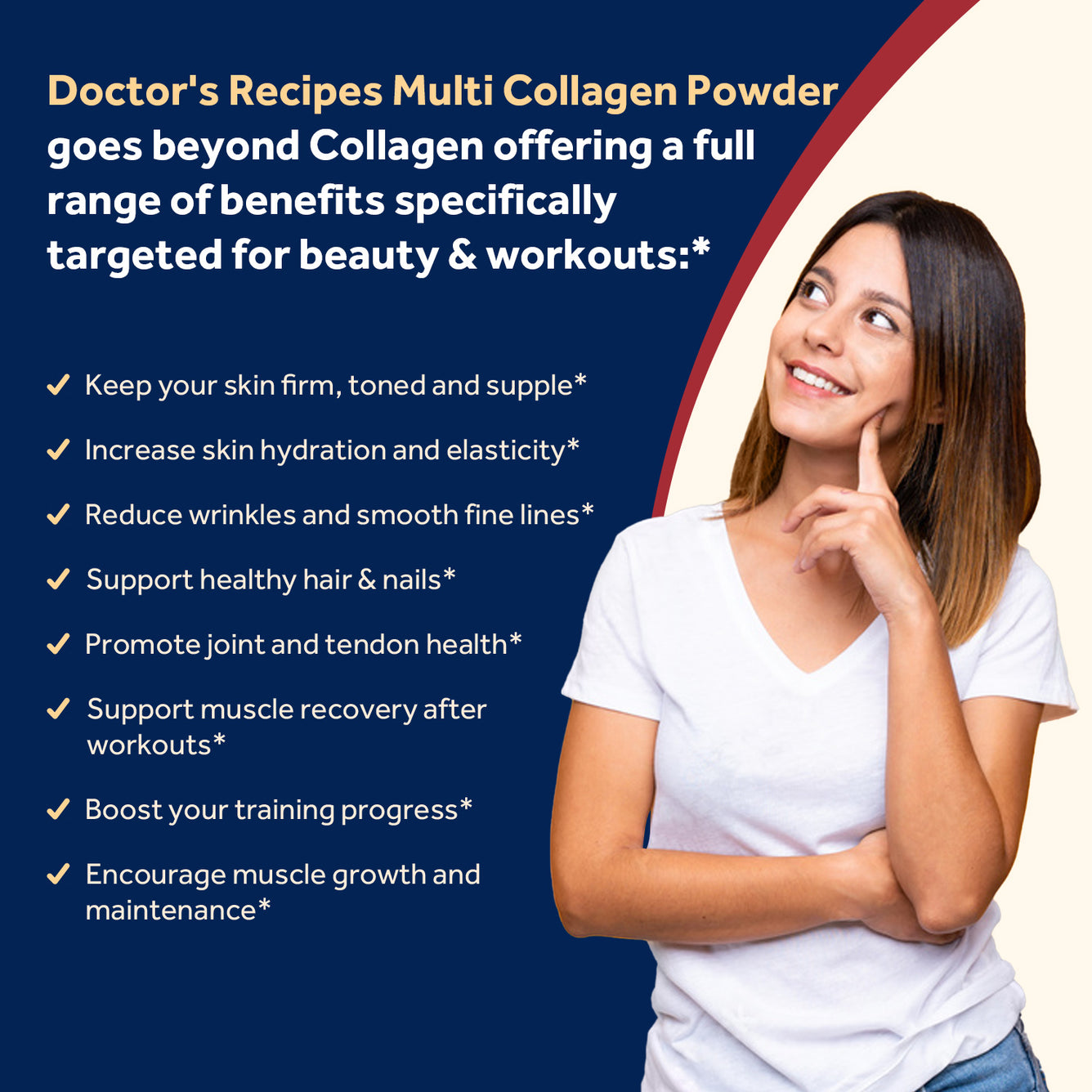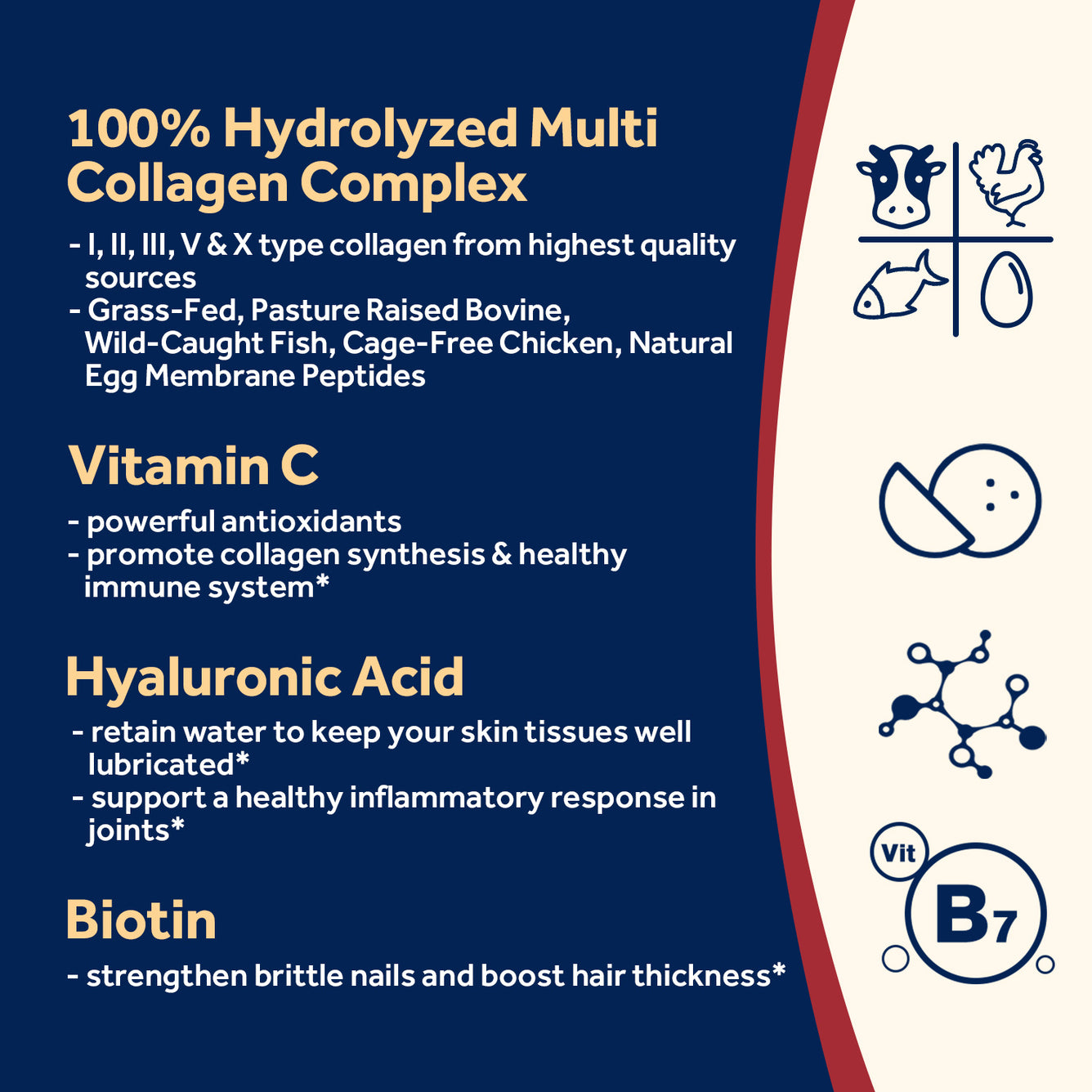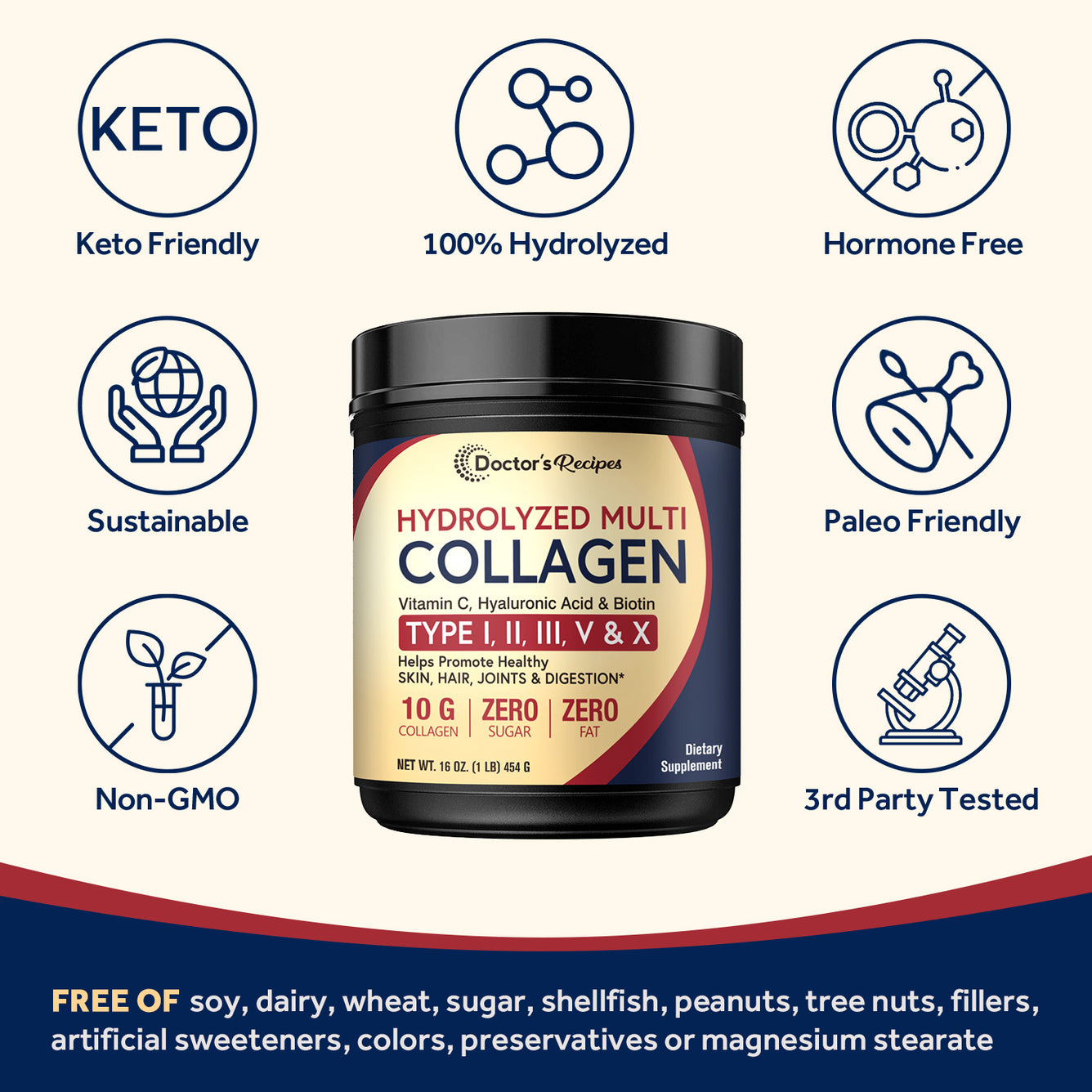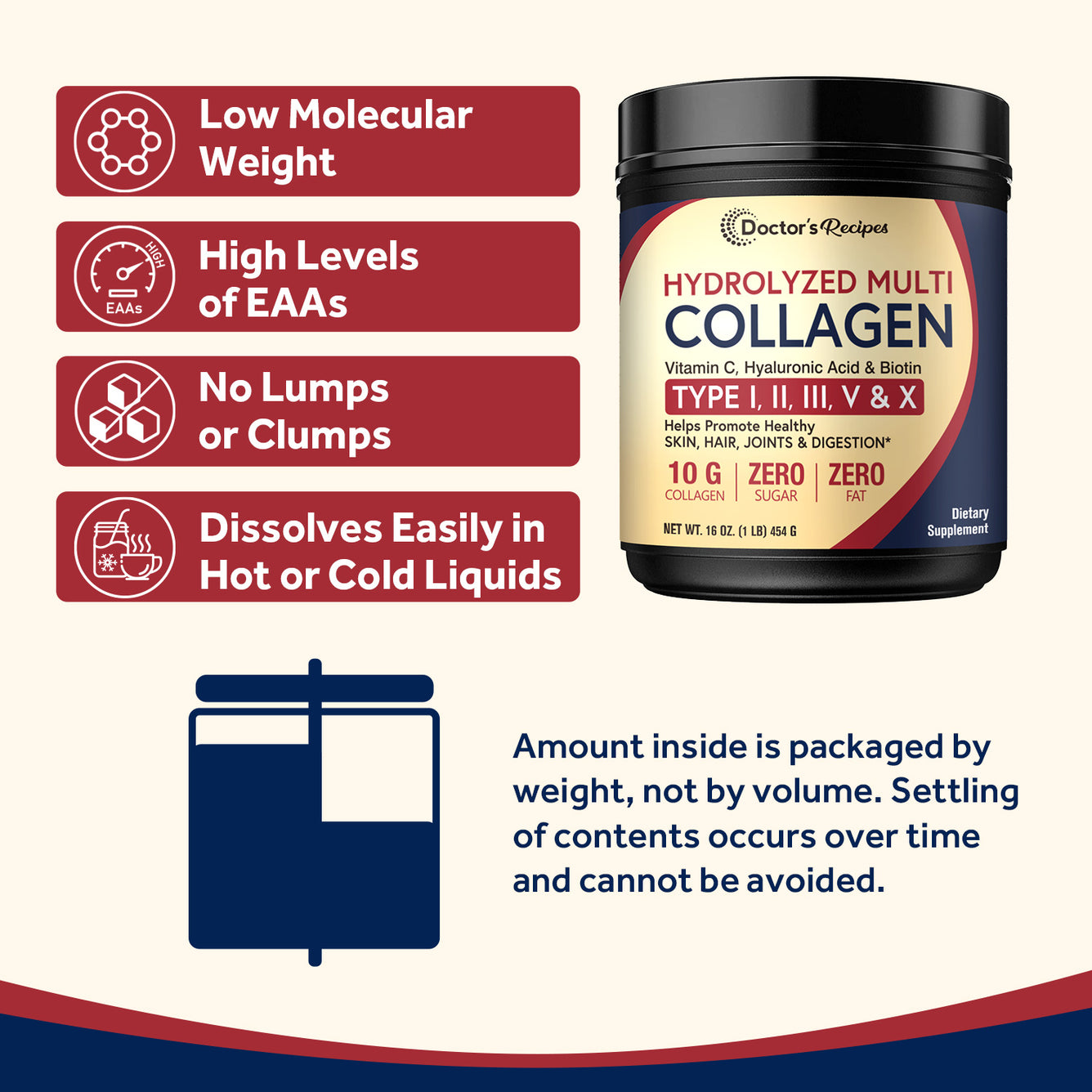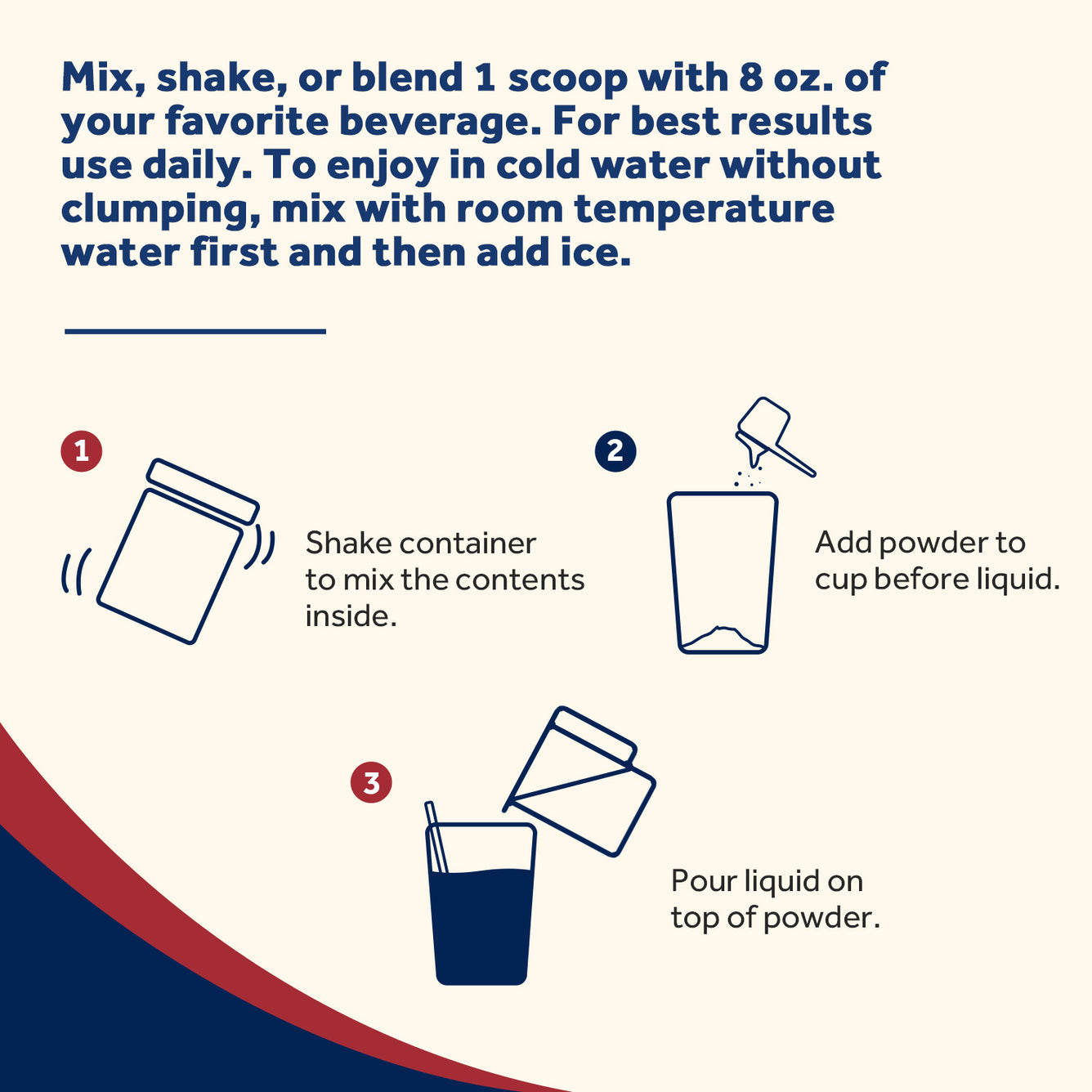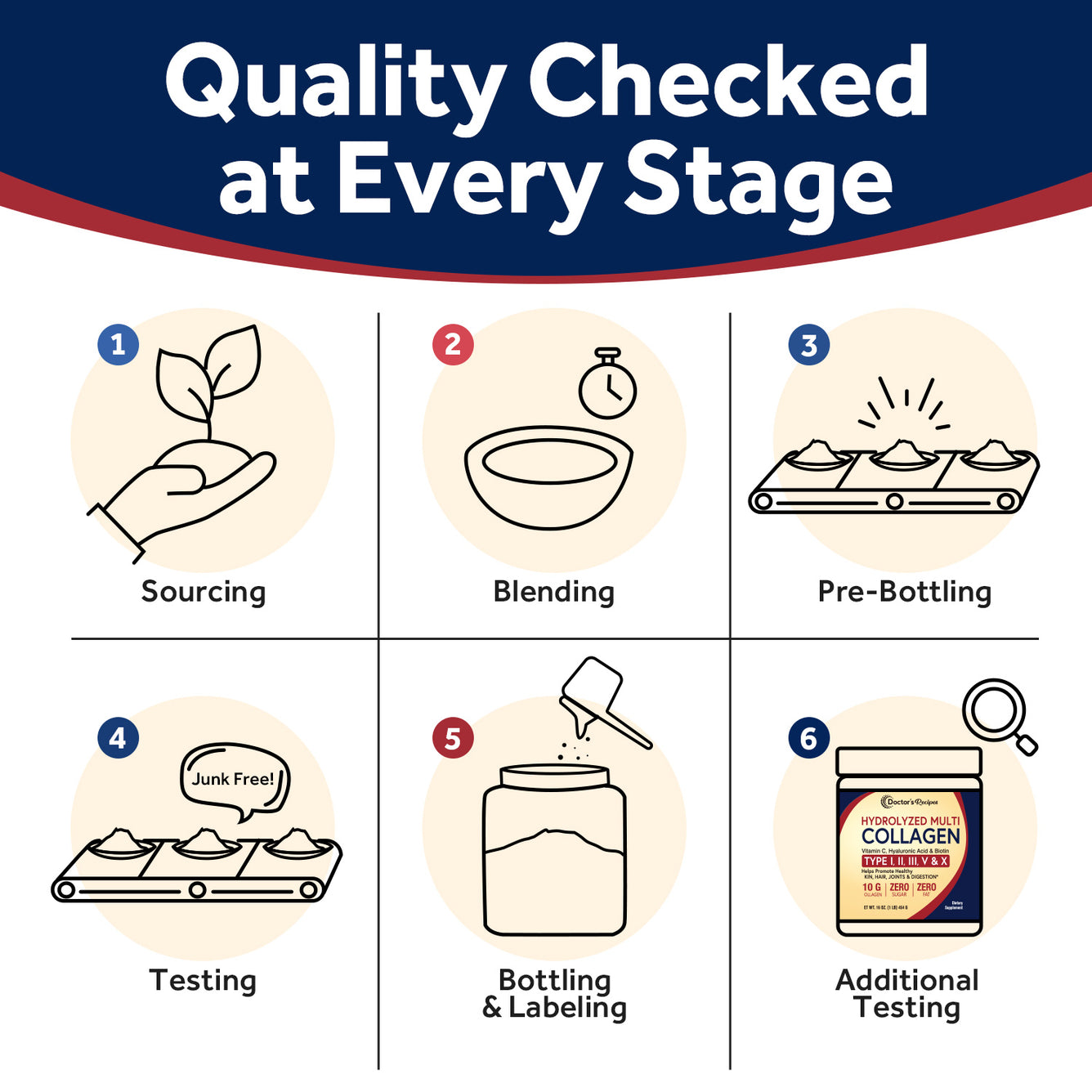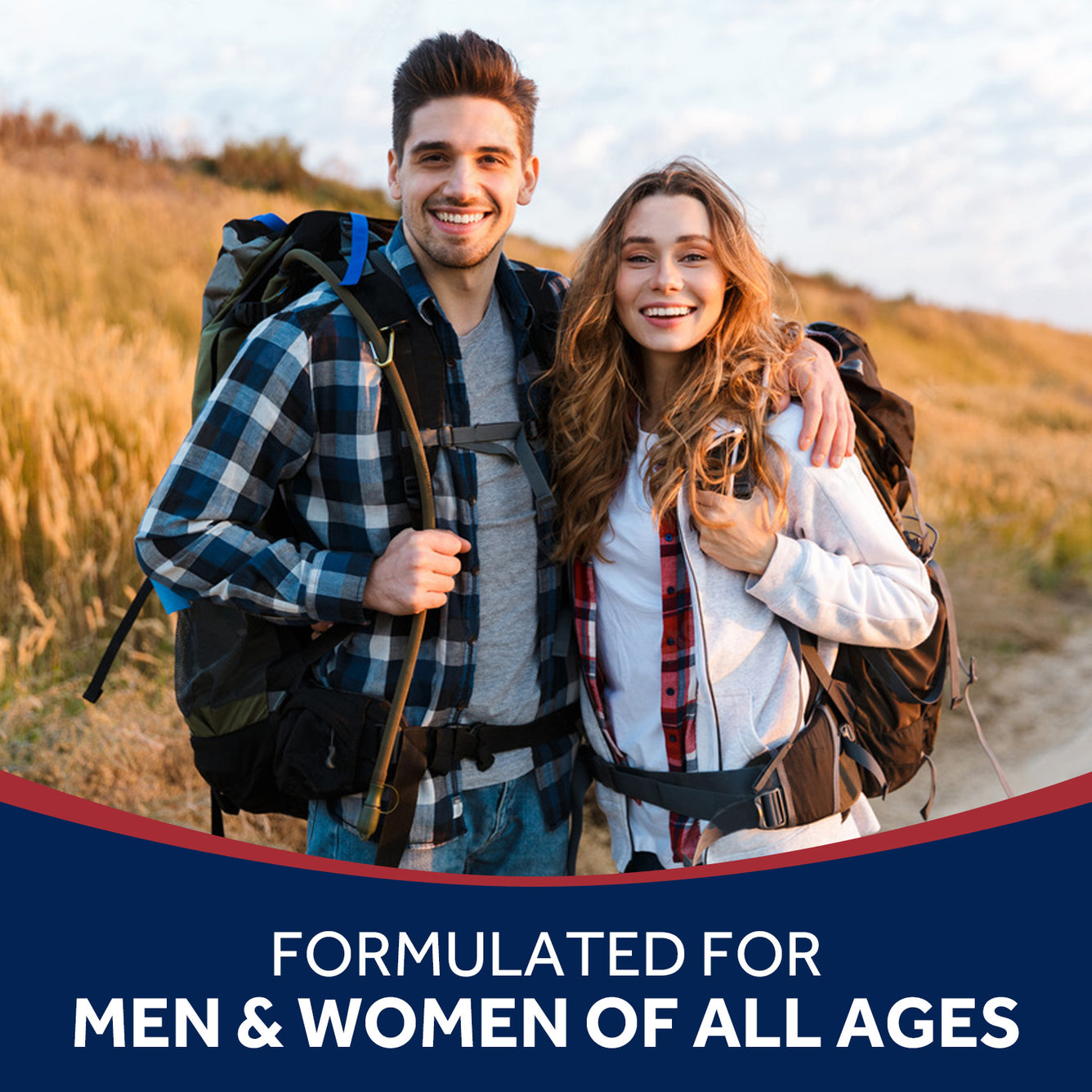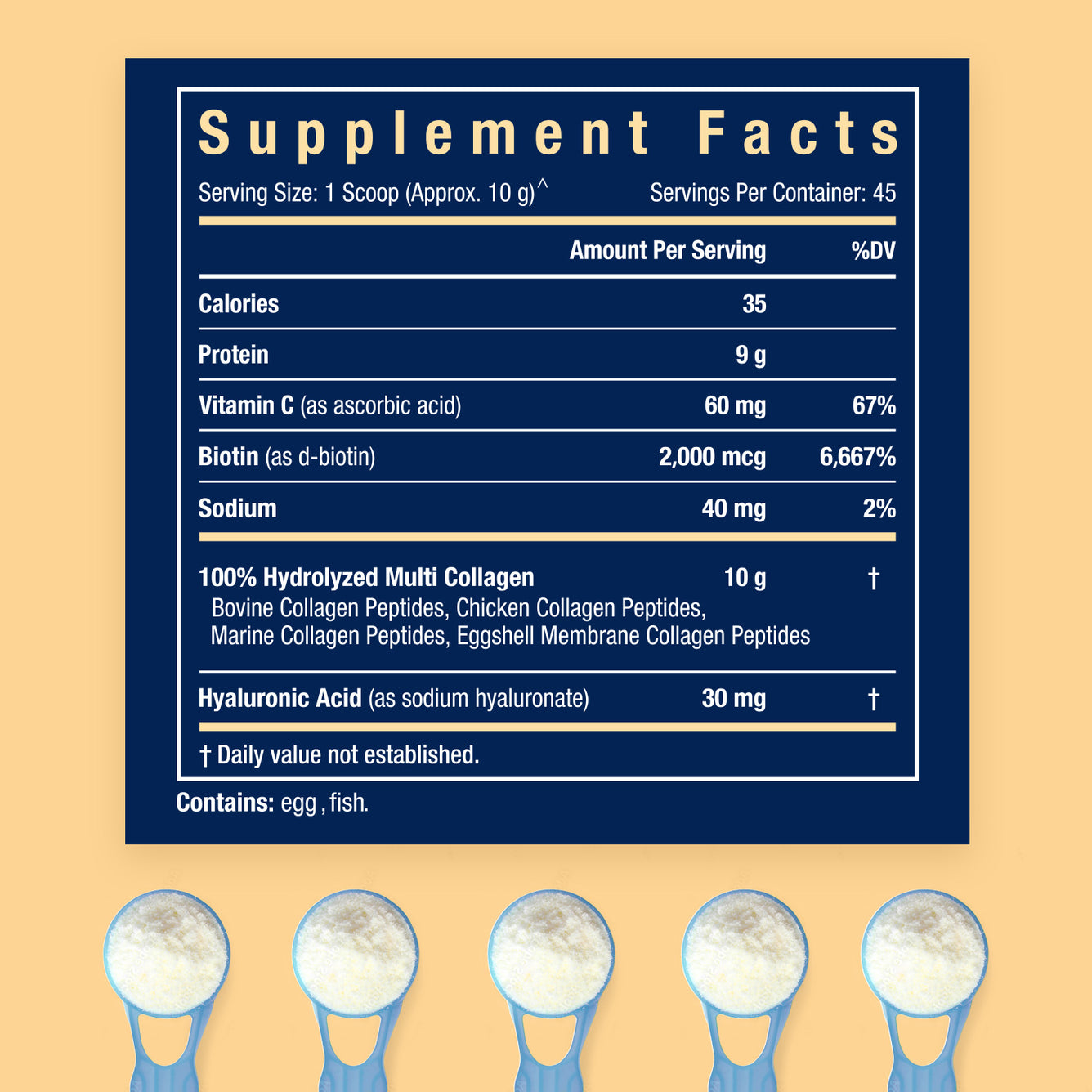 Multi Collagen Powder
Doctor's Recipes Multi Collagen Peptides Powder, Vitamin C, Biotin & Hyaluronic Acid, Anti-Aging, Skin, Hair, Joint & Digestion, Clean Sources, Kosher & Halal Friendly, 16oz, Zero Sugar, Non-GMO
| INGREDIENT | AMOUNT | HELPS SUPPORT |
| --- | --- | --- |
| 100% Hydrolyzed Collagen Powder | 10 g | Anti-Aging |
| Vitamin C (as ascorbic acid) | 60 mg | Collagen Formation + Immunity |
| Biotin (as d-biotin) | 2000 mcg | boost hair thickness |
| Hyaluronic Acid (as sodium hyaluronate) | 30 mg | retain water for lubrication |
Environmentally Friendly
Make it a long-term approach to wellness

Fast and Secure Delivery
Free shipping on orders over $50

Superior Service
Accessible, approachable & responsive

Shop with Confidence
Money back guaranteed
100% Hydrolyzed Multi Collagen, Vitamin C, Hyaluronic Acid & Biotin
100% Hydrolyzed Multi Collagen Complex
- I, II, III, V & X type collagen from highest quality sources
- grass-fed, pasture-raised bovine exclusively from New Zealand, cage-free chicken and eggs from European farms, and shellfish-free wild caught fish sustainably harvested in the deep oceans in Canada.
Hyaluronic Acid
- retain water to keep your skin tissues well lubricated*
- support a healthy inflammatory response in joints*
Vitamin C
- powerful antioxidants
- promote collagen synthesis & healthy immune system*
Biotin
- strengthen brittle nails and boost hair thickness*
Personal Choices
Low Molecular Weight
Unrivaled Low molecular weight enables our fast-acting, highly bio-available collagen peptides (type I, II, III, V, X) to take your routine to the next level.*
No Lumps or Clumps
Our unflavored collagen easily dissolves and mixes well into any cold or hot beverage, without adding any flavor. Each scoop provides you with over 90% pure protein, that enriches the nutritional profile of any drink, smoothie or other beverage.
Professional Solutions
Our Difference
Best Collagen Powder Supplement
10g Protein, Zero Sugar, Zero Fat per Scoop
Multi Type I, II, III, V & X Collagen

Unflavored, Easy-to-Mix Powder

Vitamin C, Hyaluronic Acid & Biotin

NO Lumps or Clumps

100% Hydrolyzed

Collagen for

Easy Absorption

Extra Strength for Beauty & Workouts Support*
Edna P.
Verified Purchase
I love this product. I have only been using it for two weeks and I can already see a difference in my skin, nails, and my energy levels when I use it daily. It is so easy to take just put it in my morning coffee and can't even taste it! I'm so glad to find this product
Charlene G.
Verified Purchase
I am a busy woman and I don't always have time to make a meal. This collagen powder makes my mornings so much easier. I just add it to my morning shake and it dissolves nicely. My energy levels definitely went up and my nails are growing in stronger. My skin is looking better too!
Patrick M.
Verified Purchase
I've been using Collagen Powder for a month now and I'm really glad I found it. The ingredients are natural and safe to consume, the taste is mild and without any aftertaste. Dissolve nicely in my morning protein shake. Not clumpy at all.