Healthier days with Probiotic 200B
Advanced support for gut health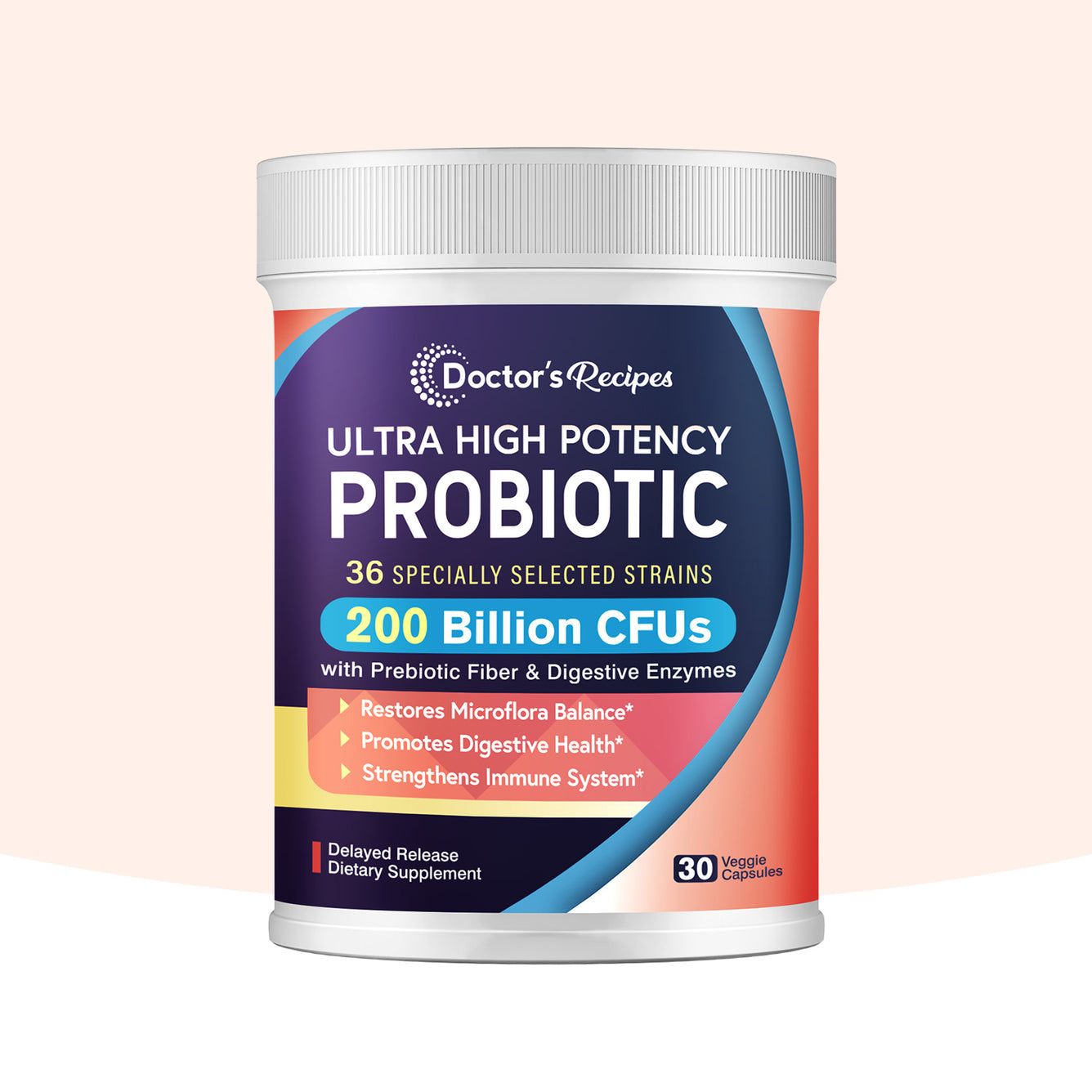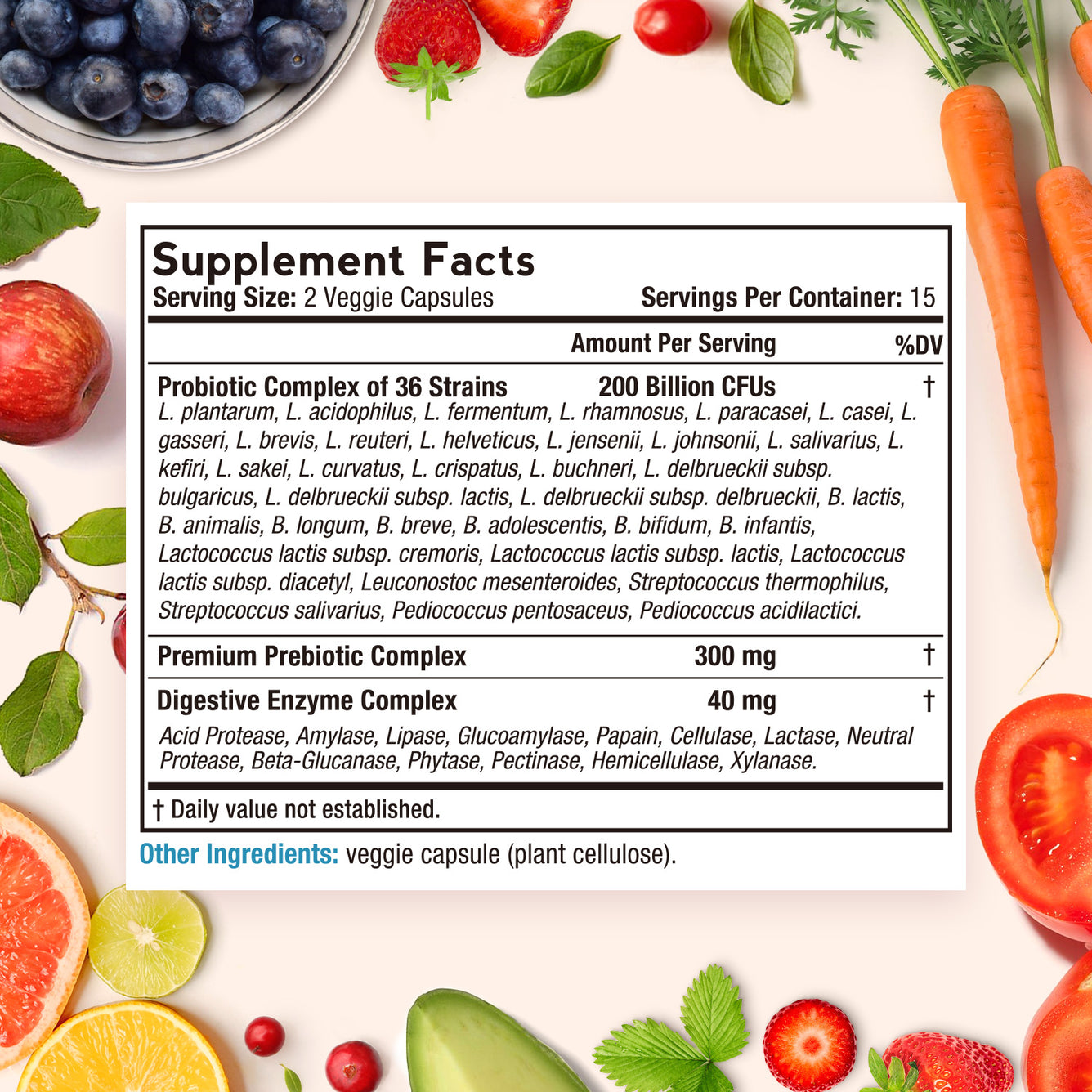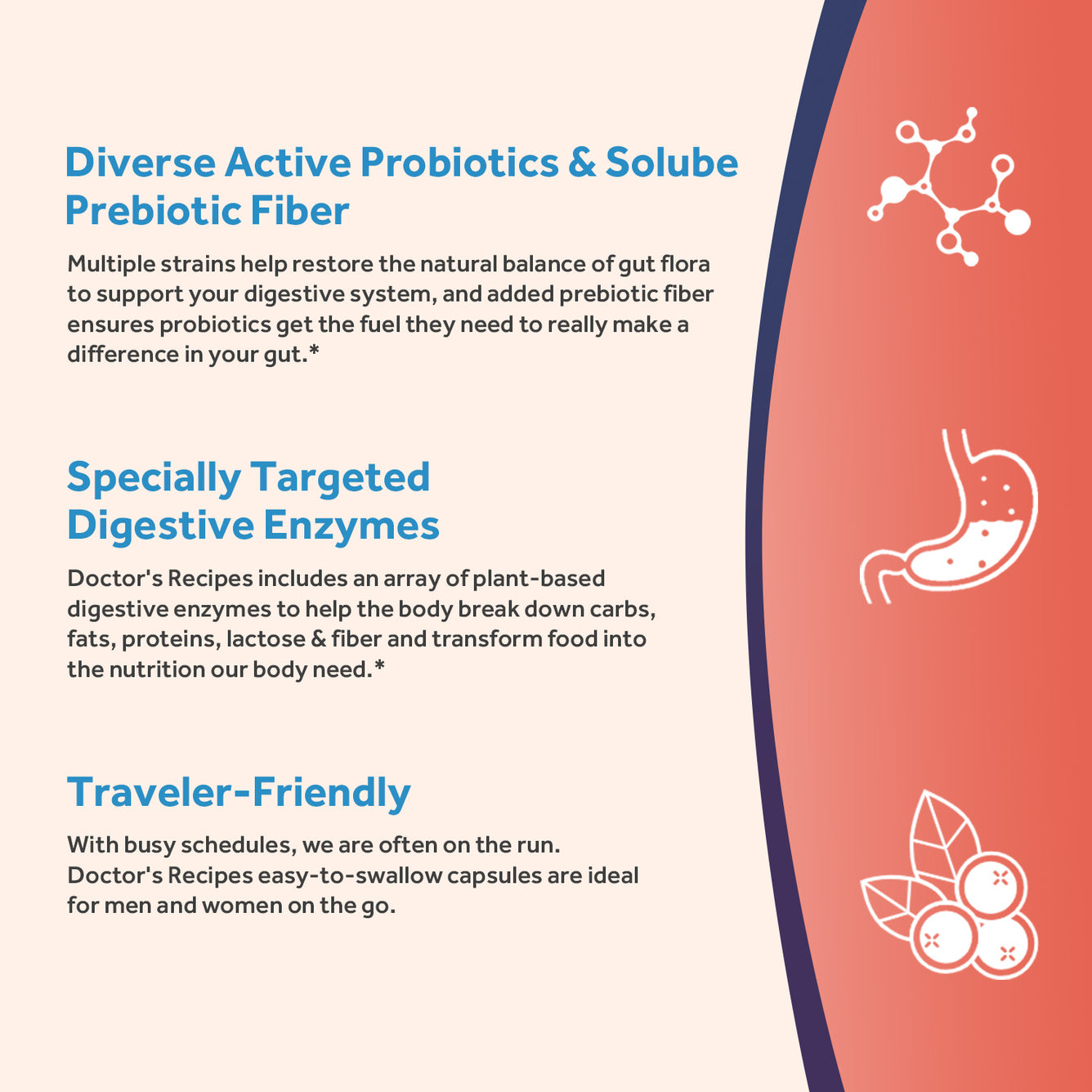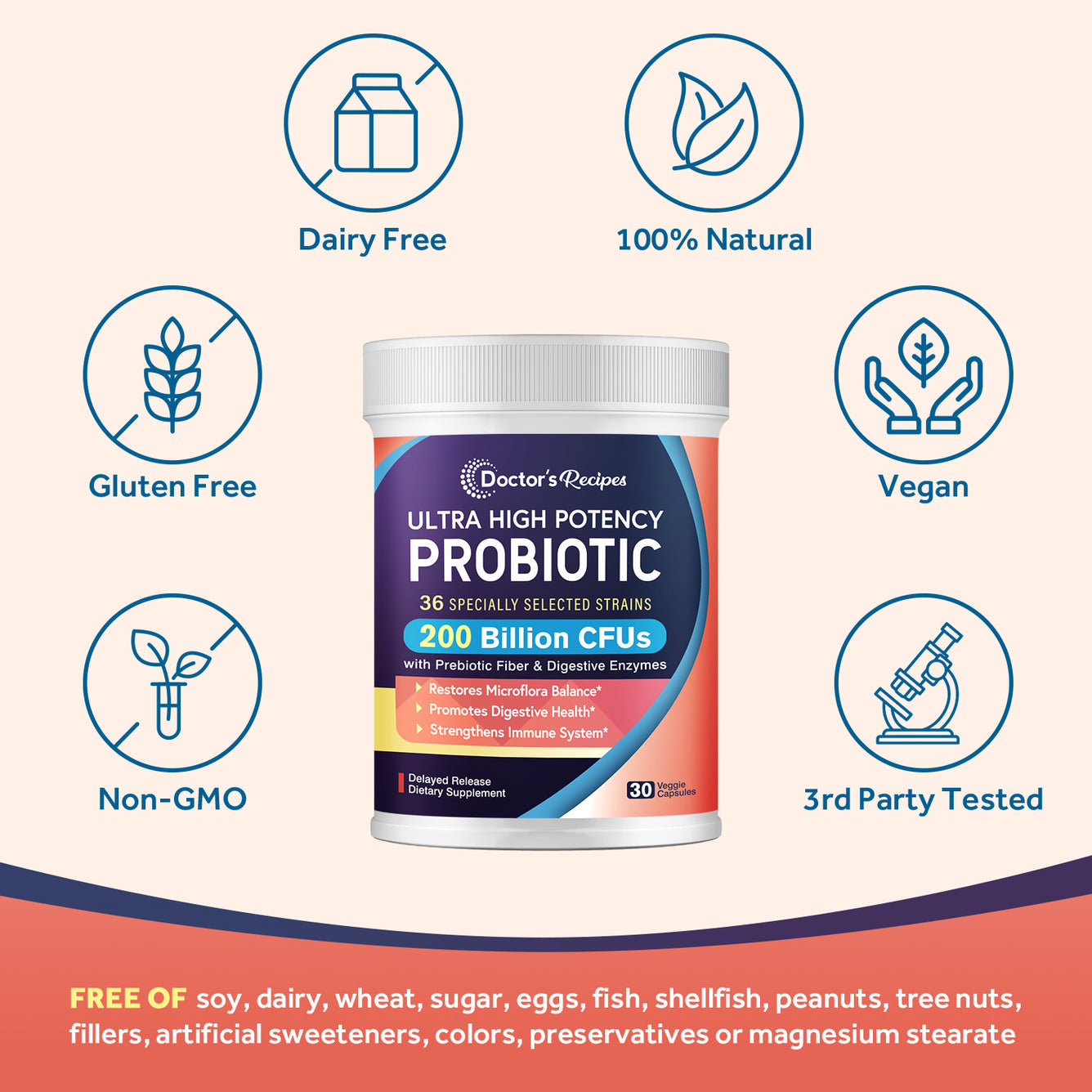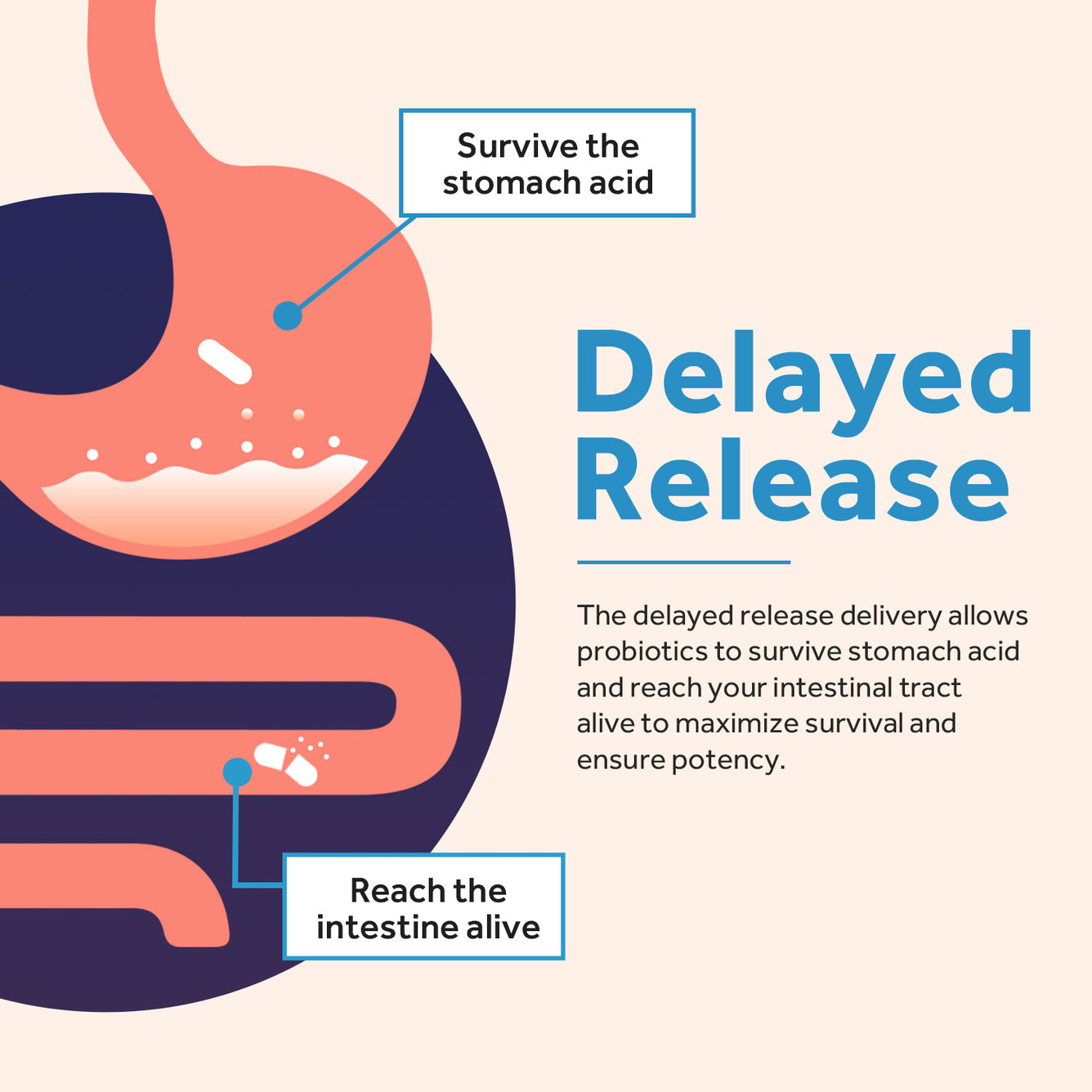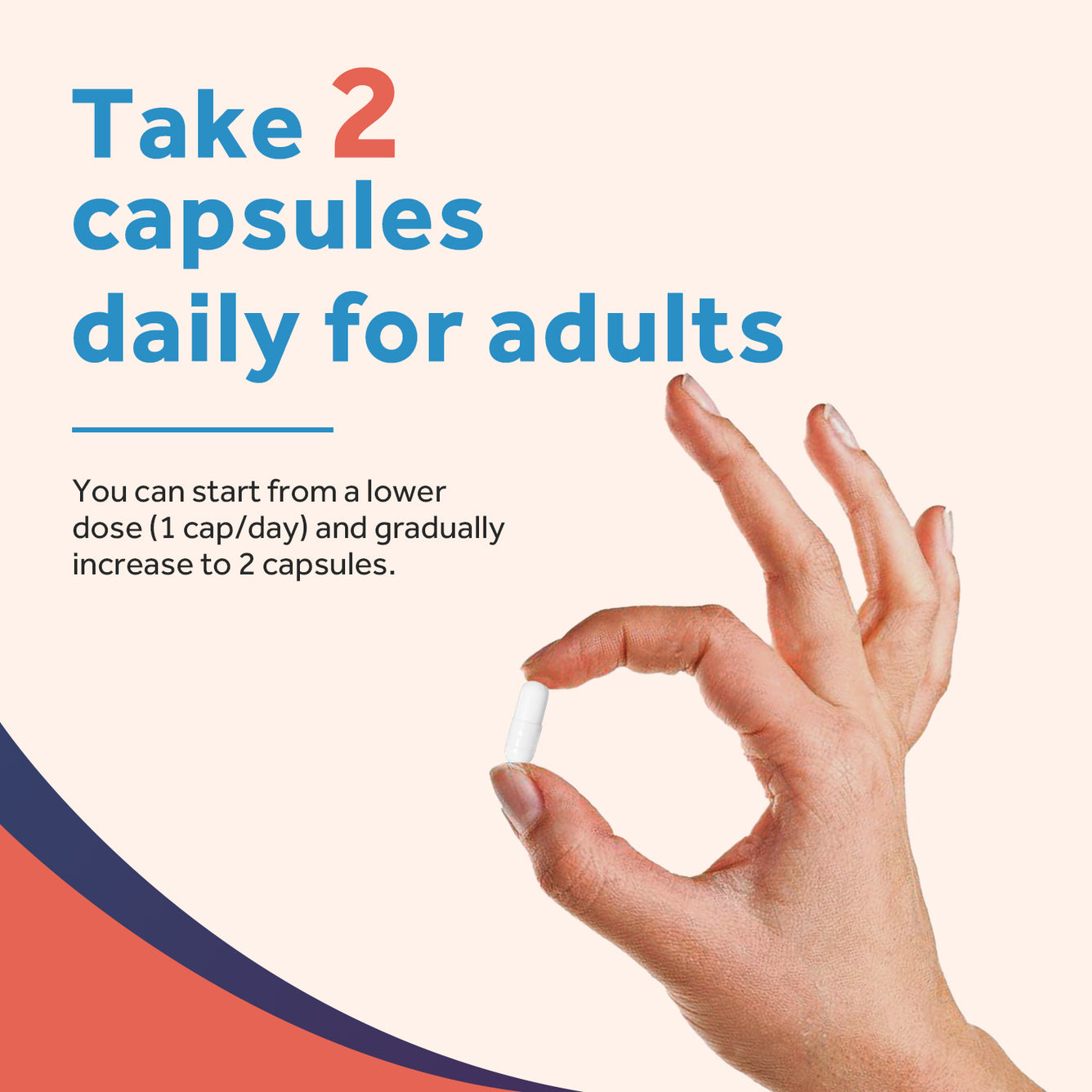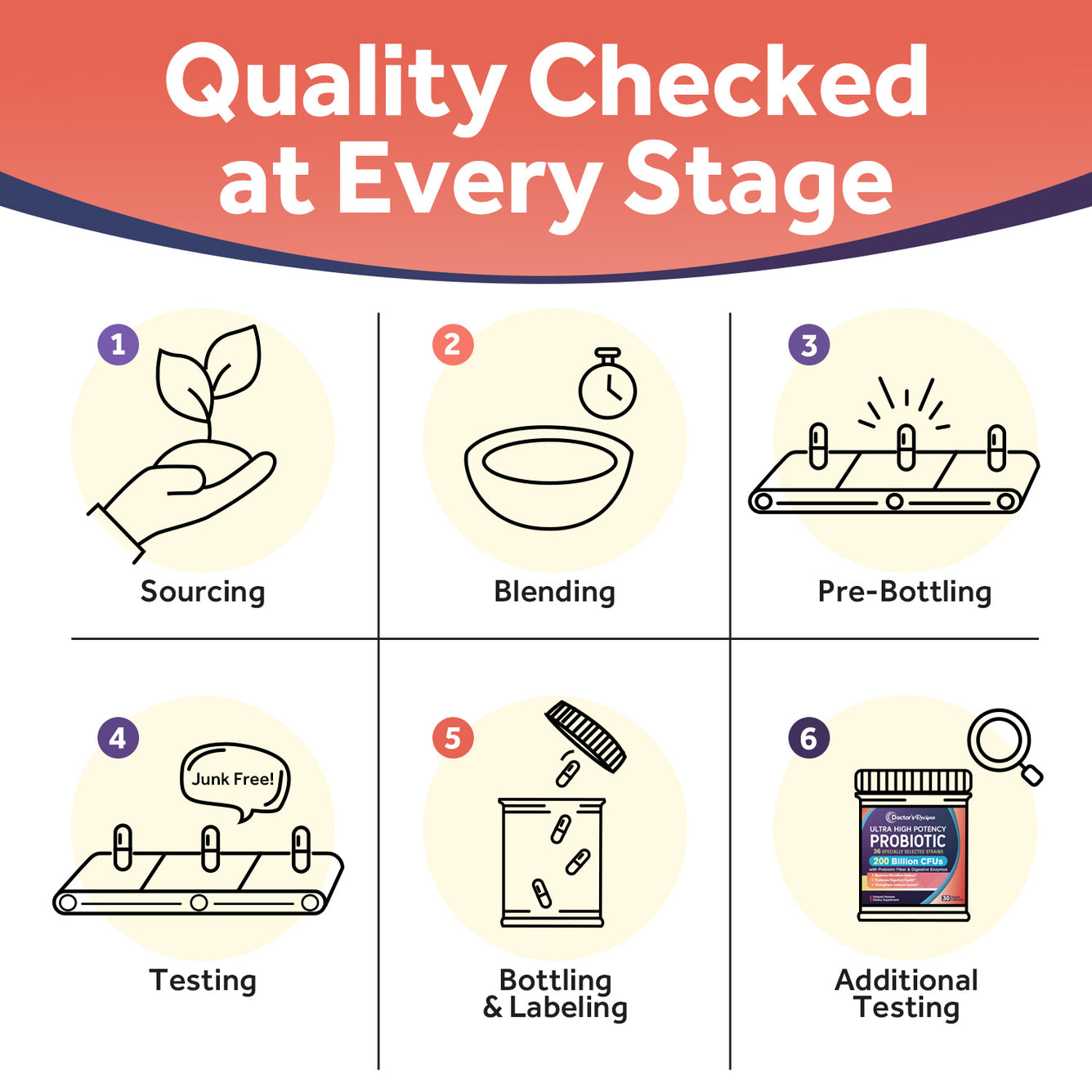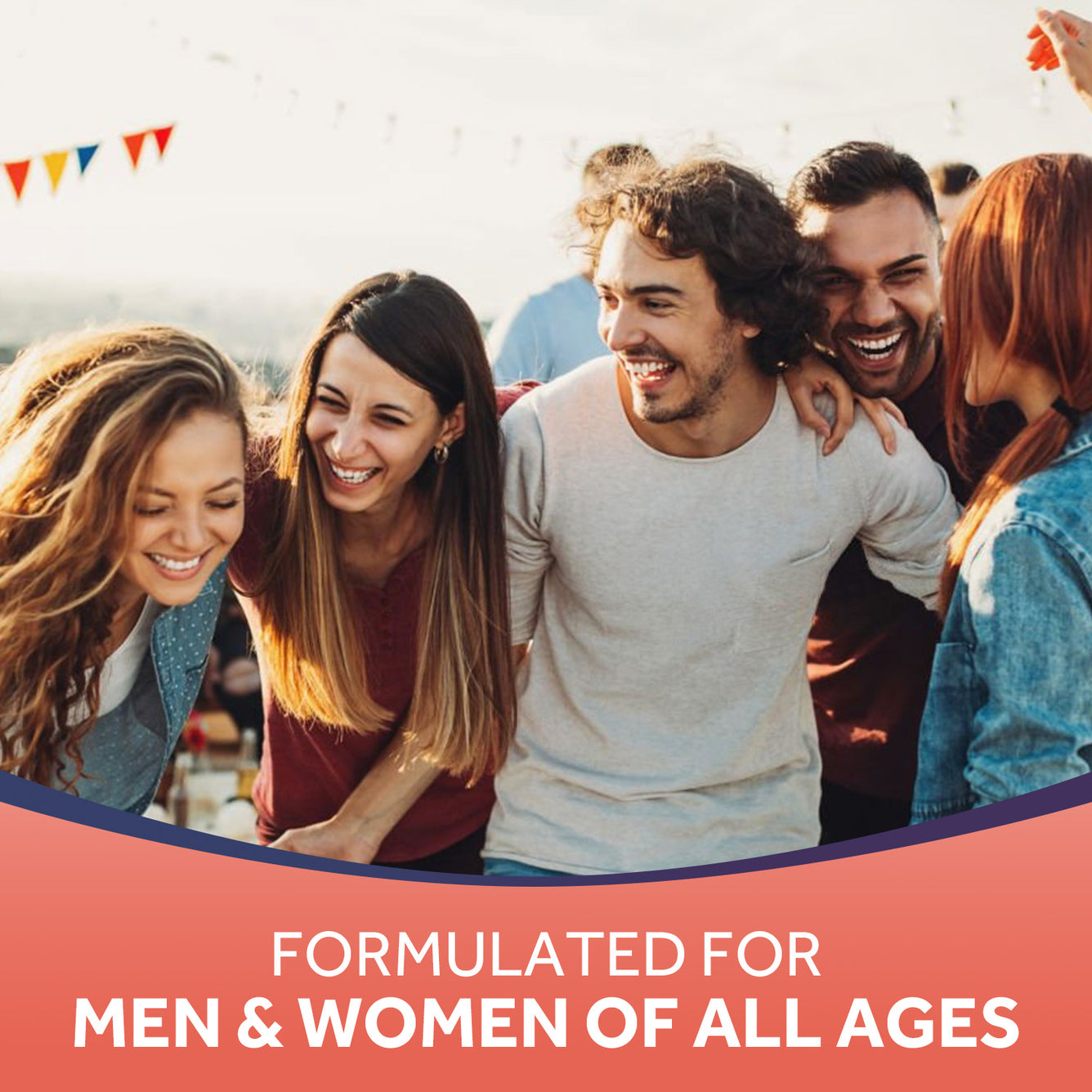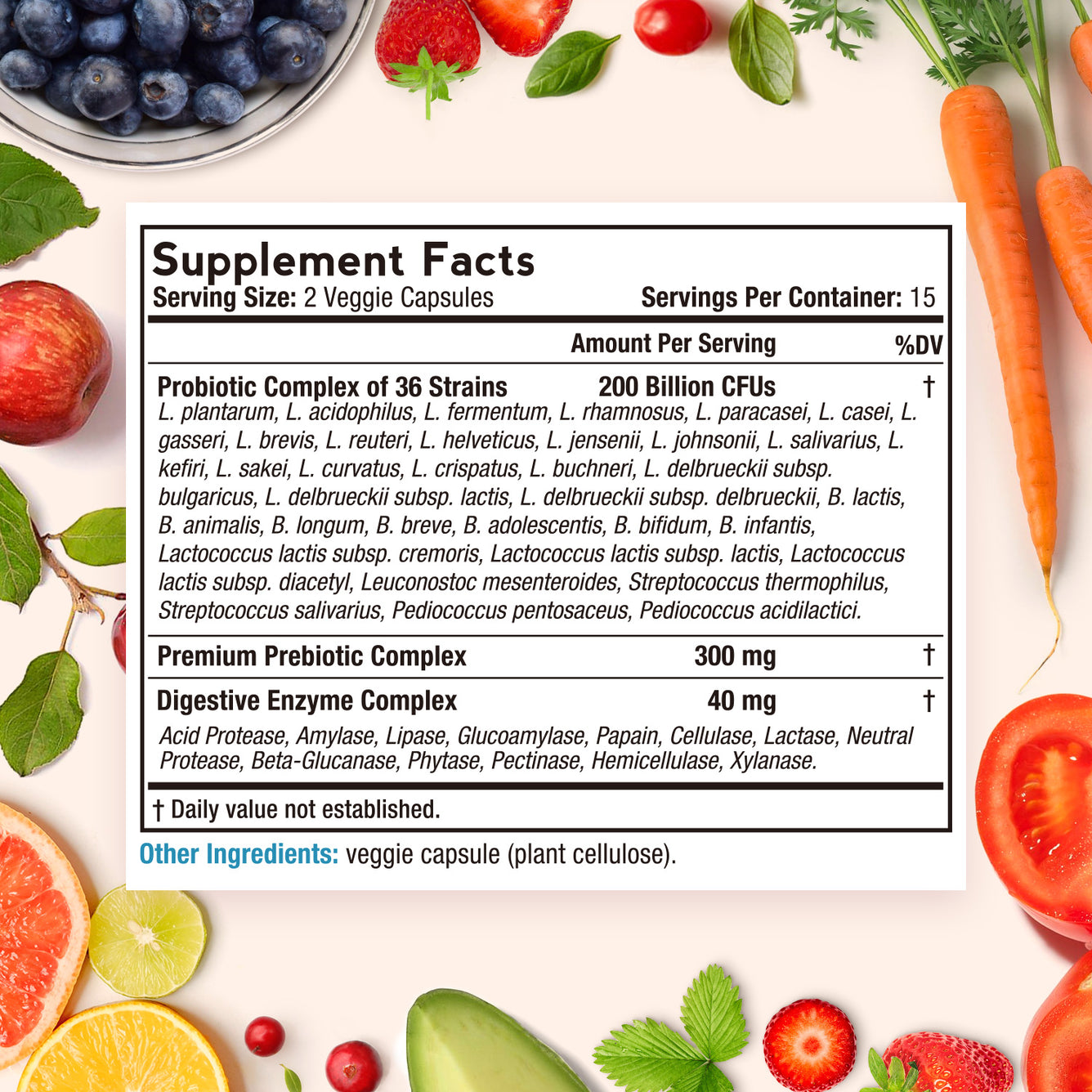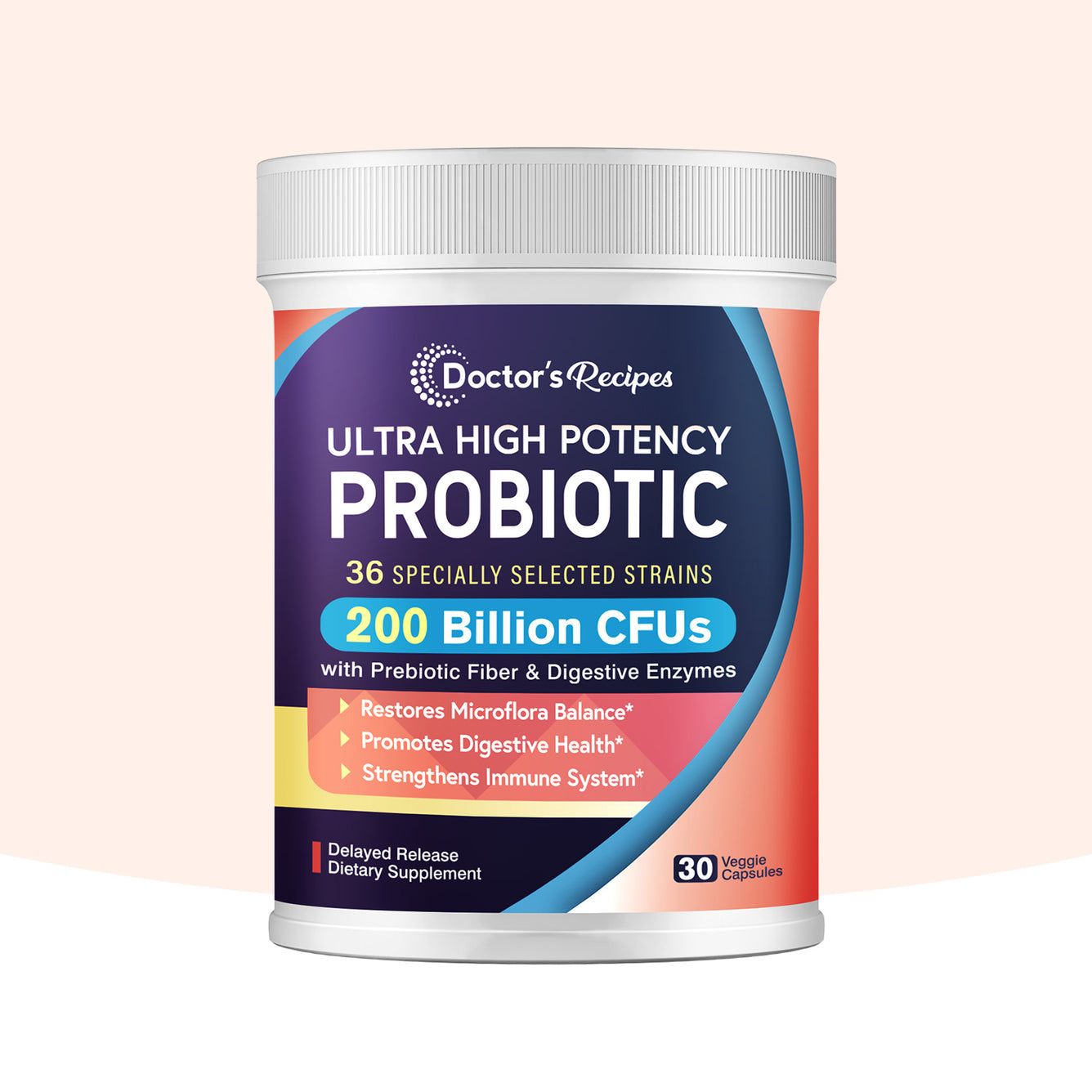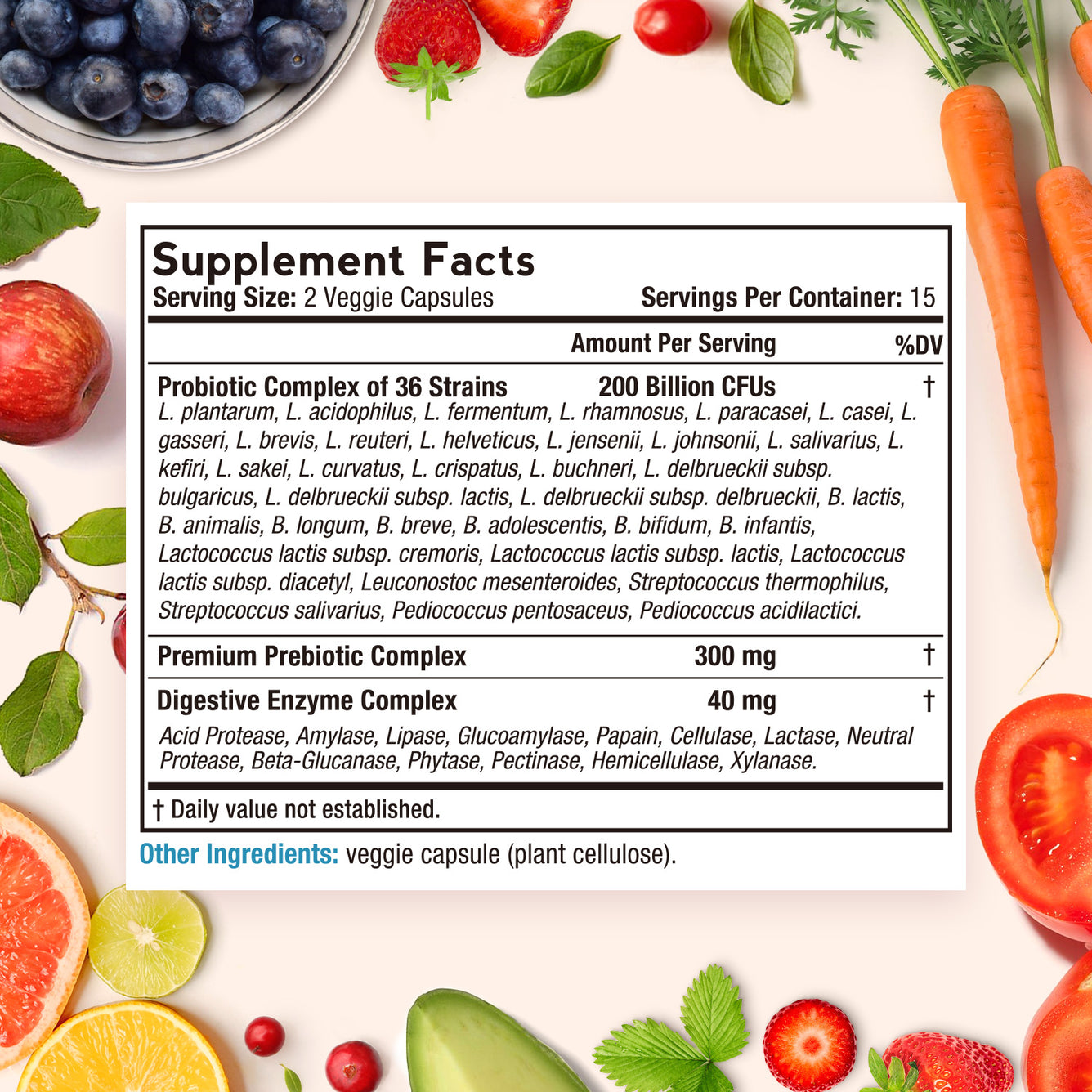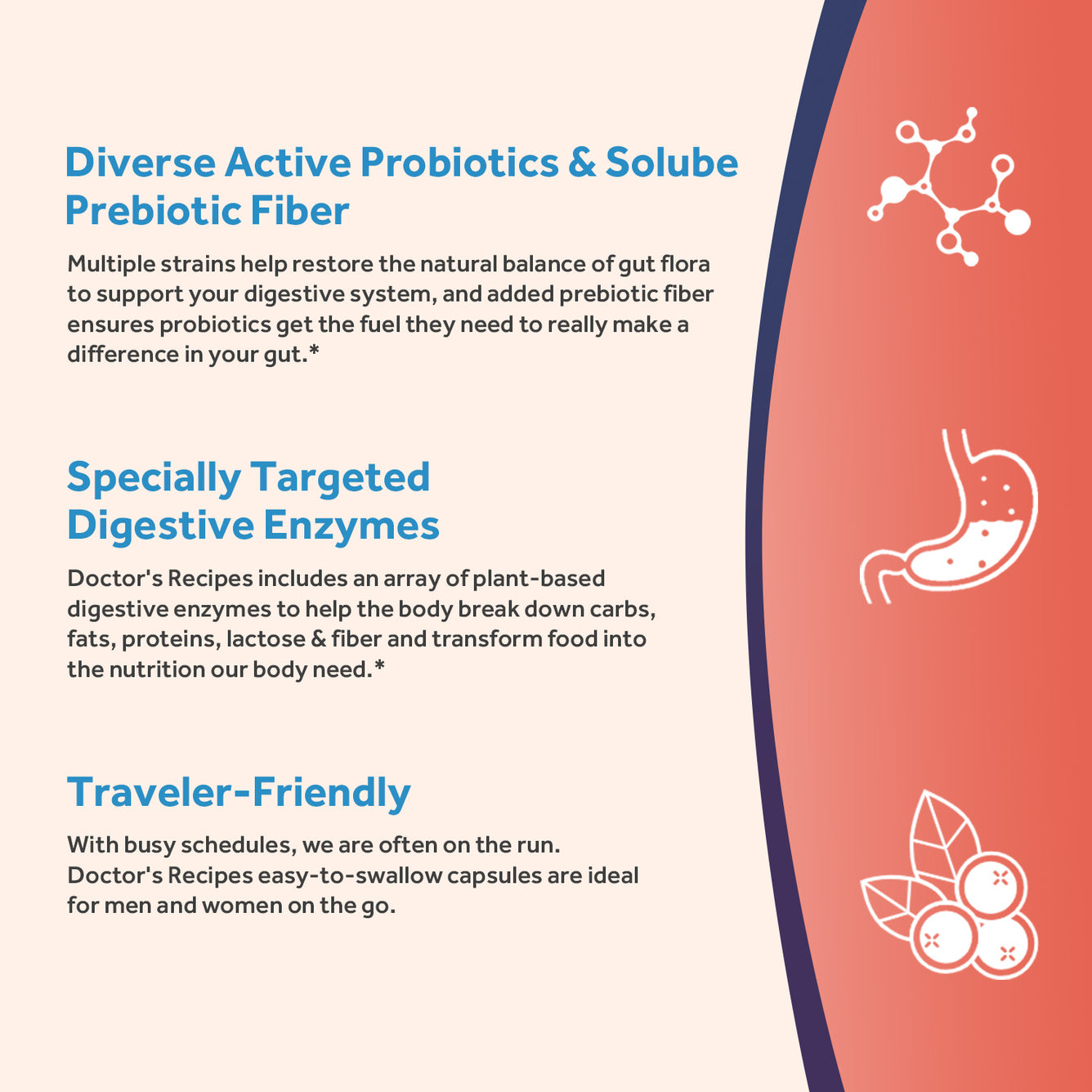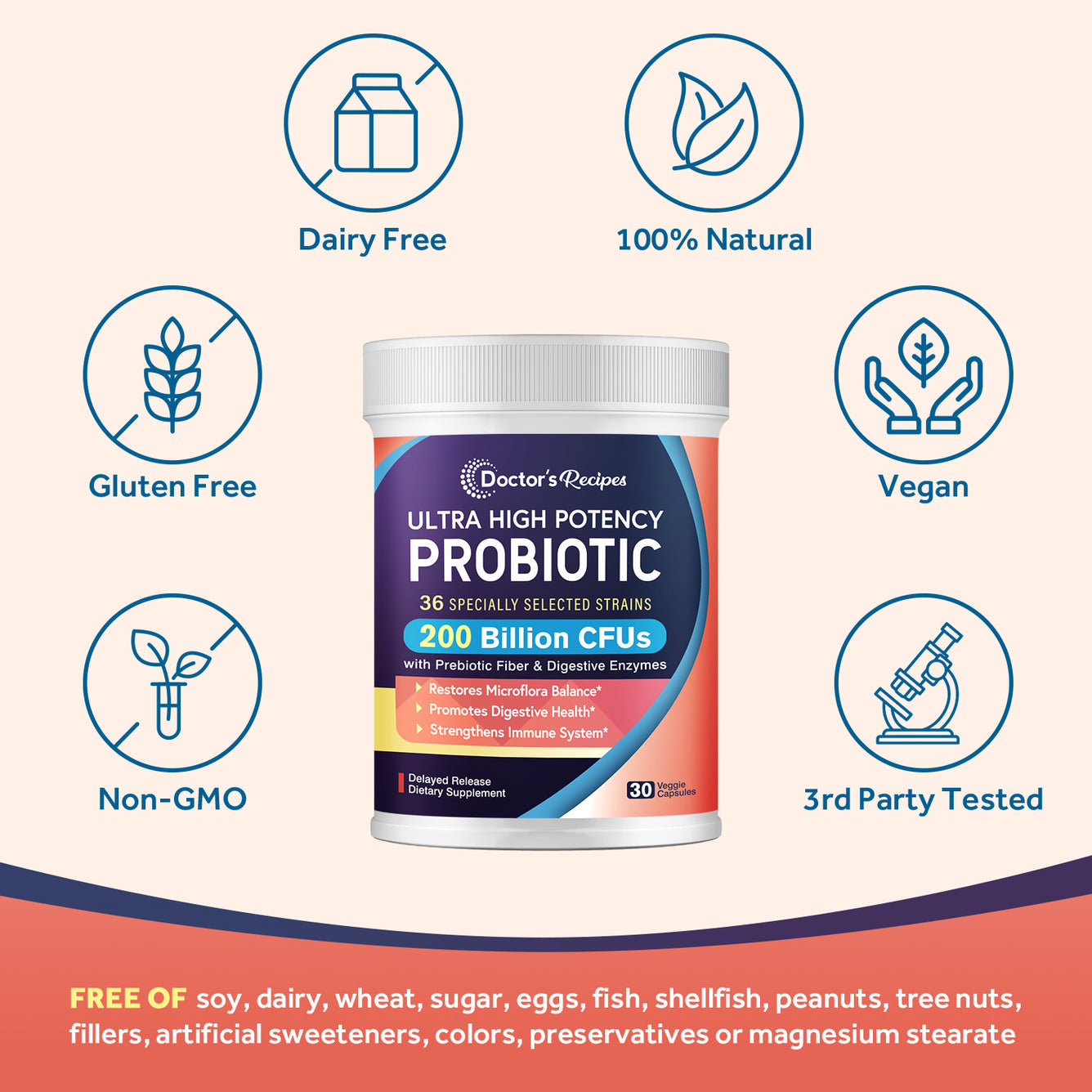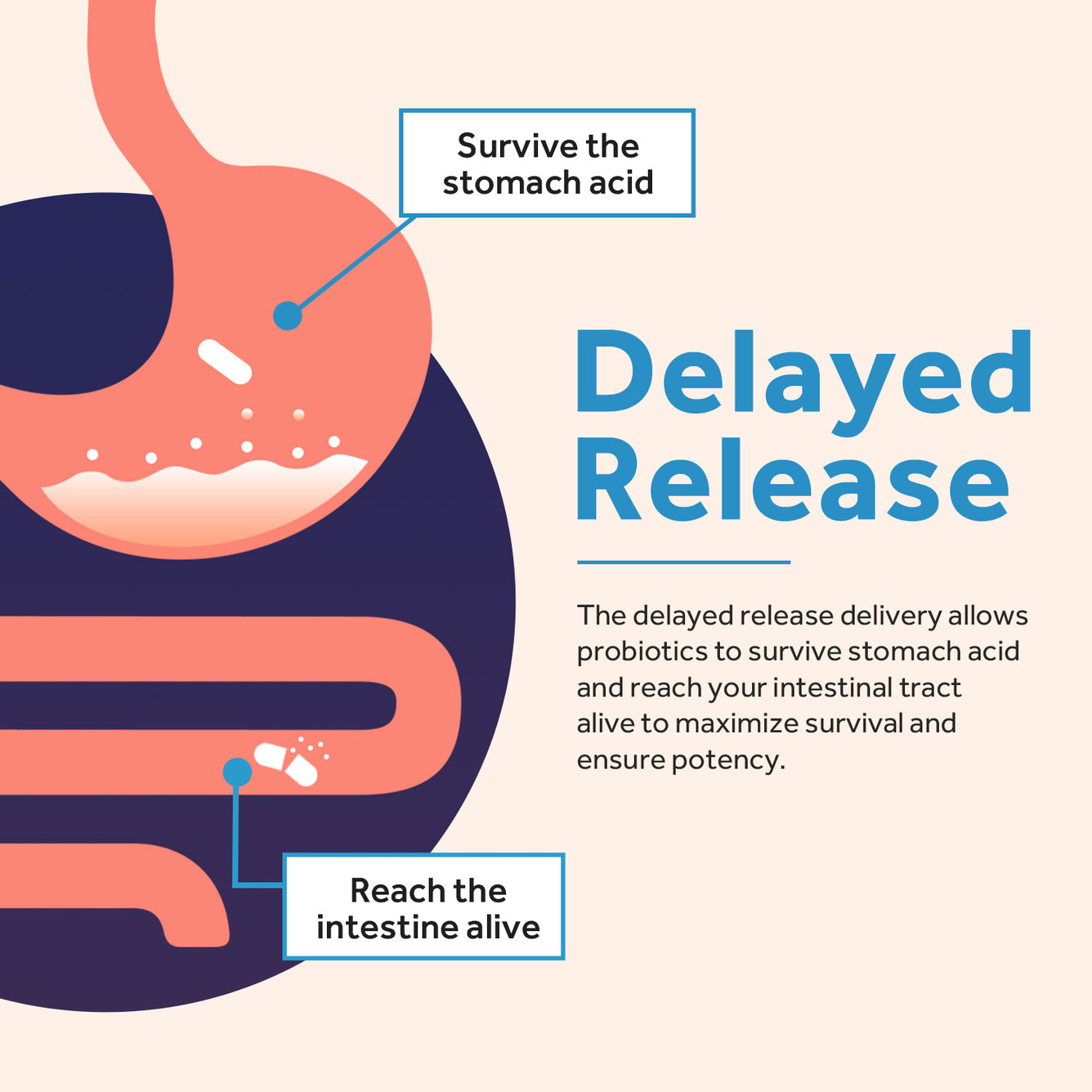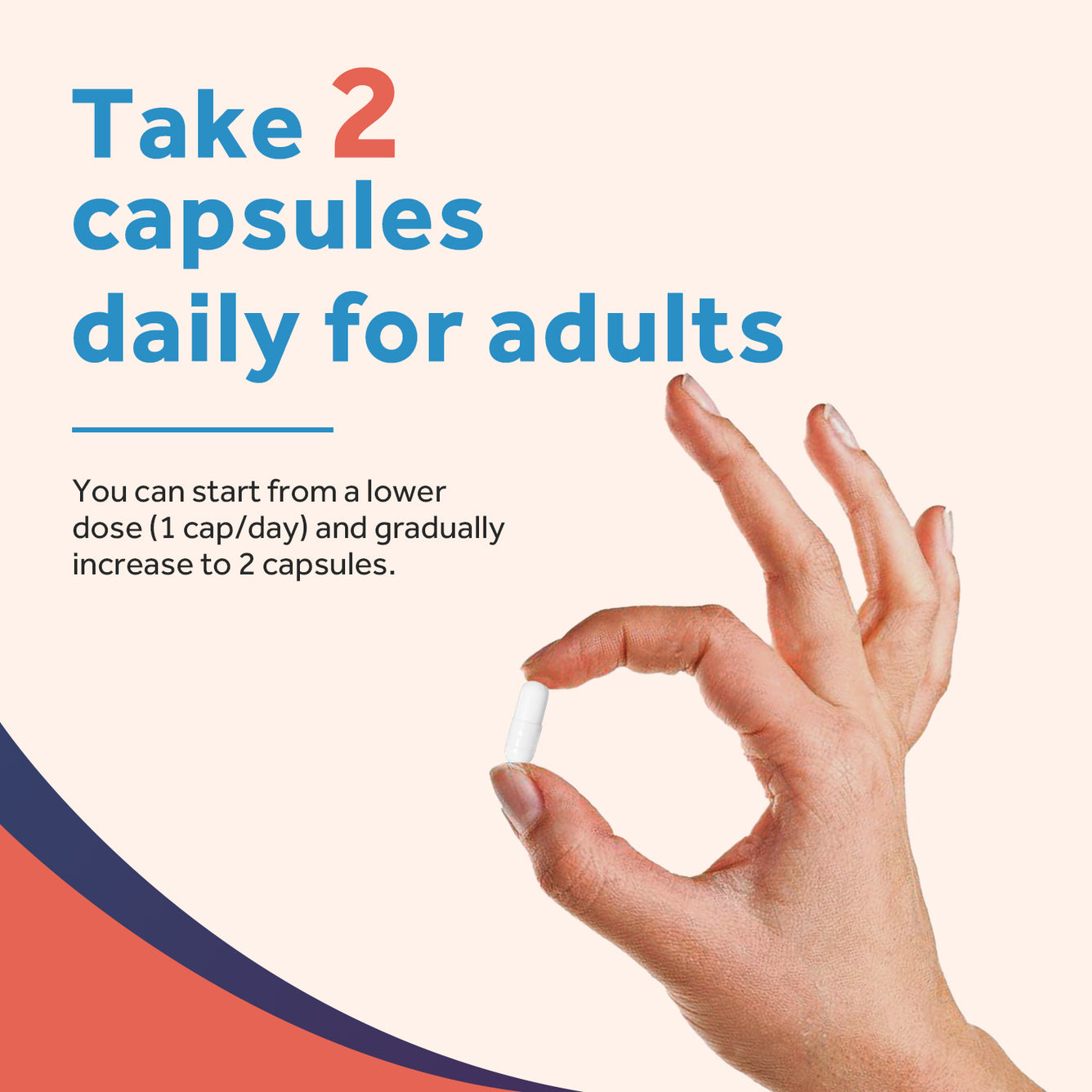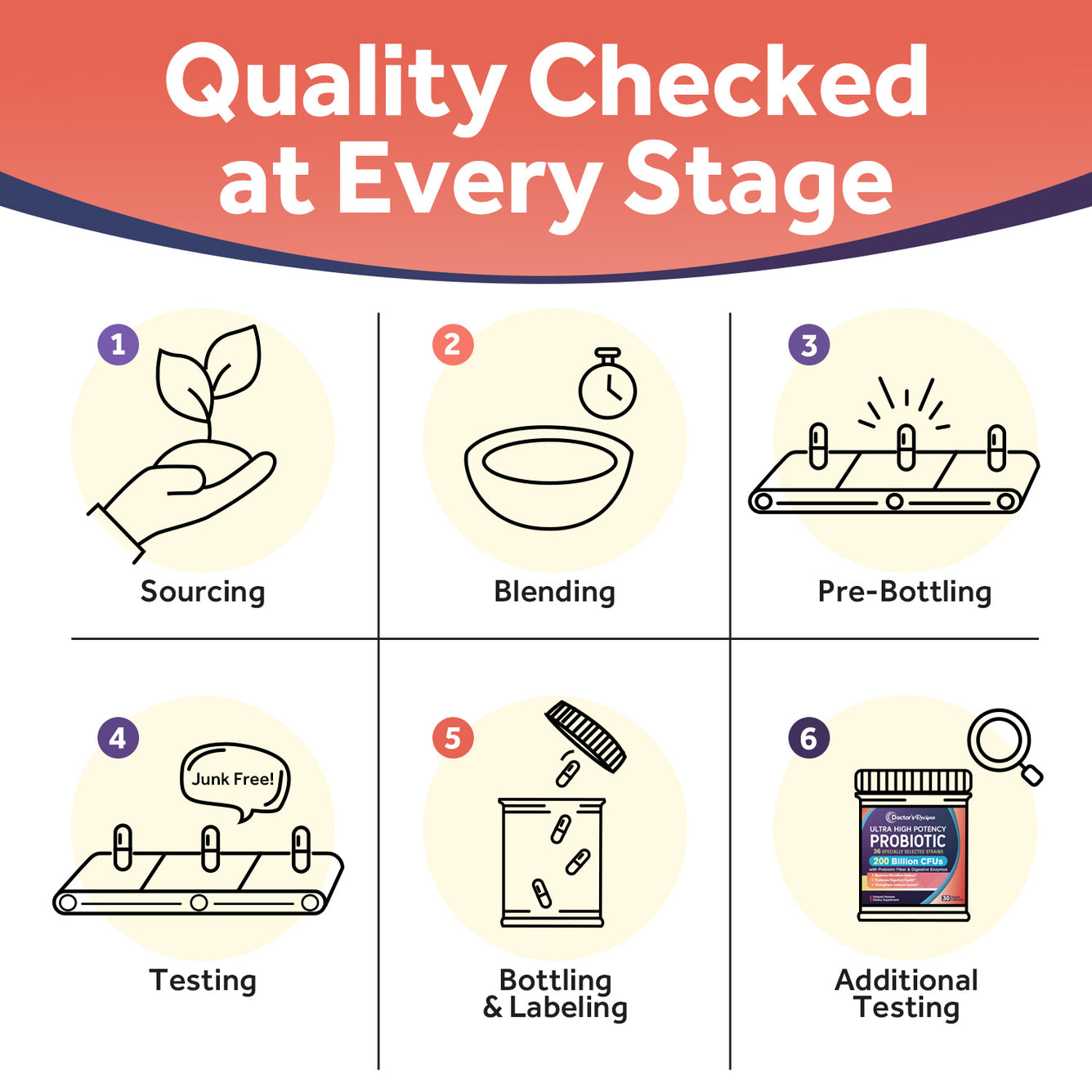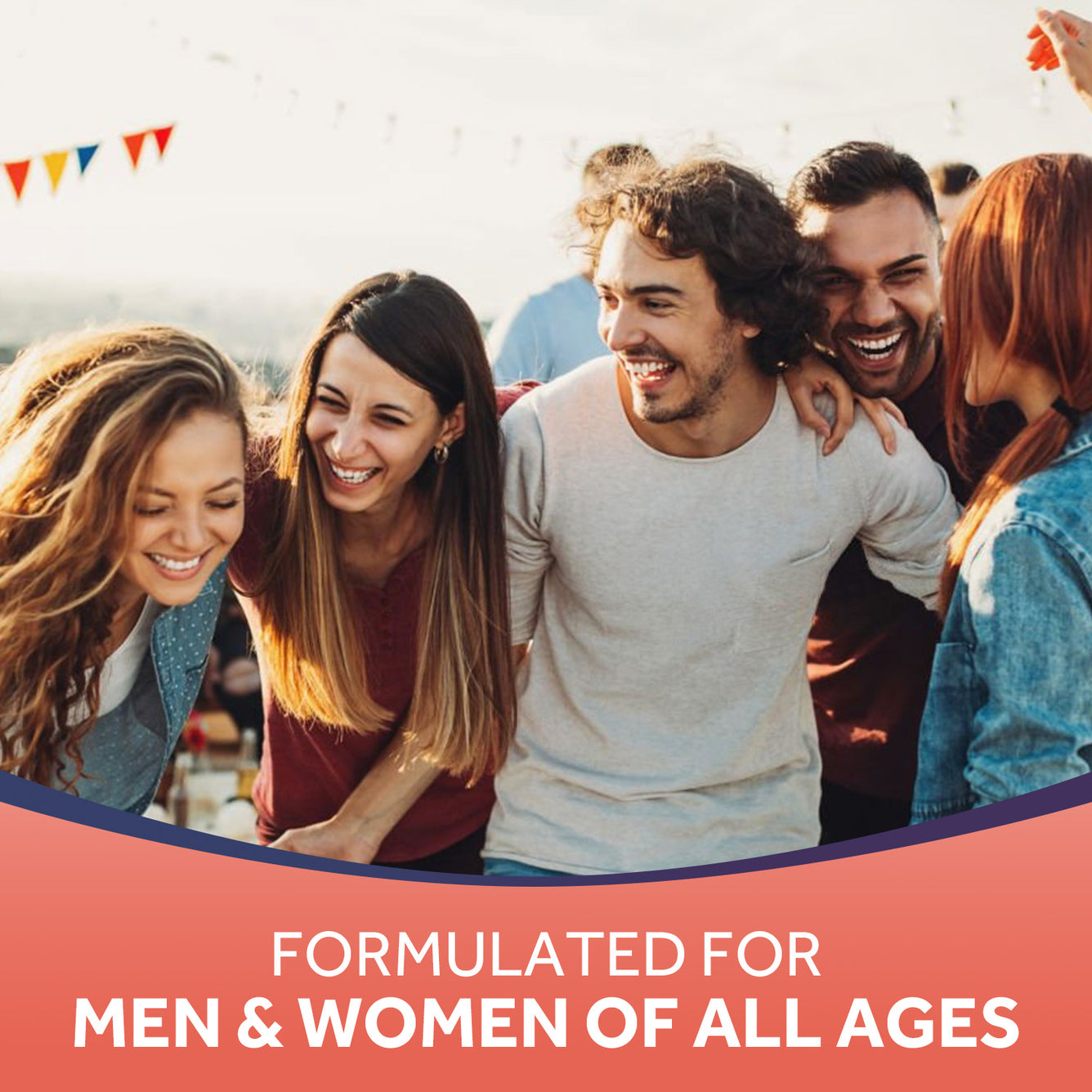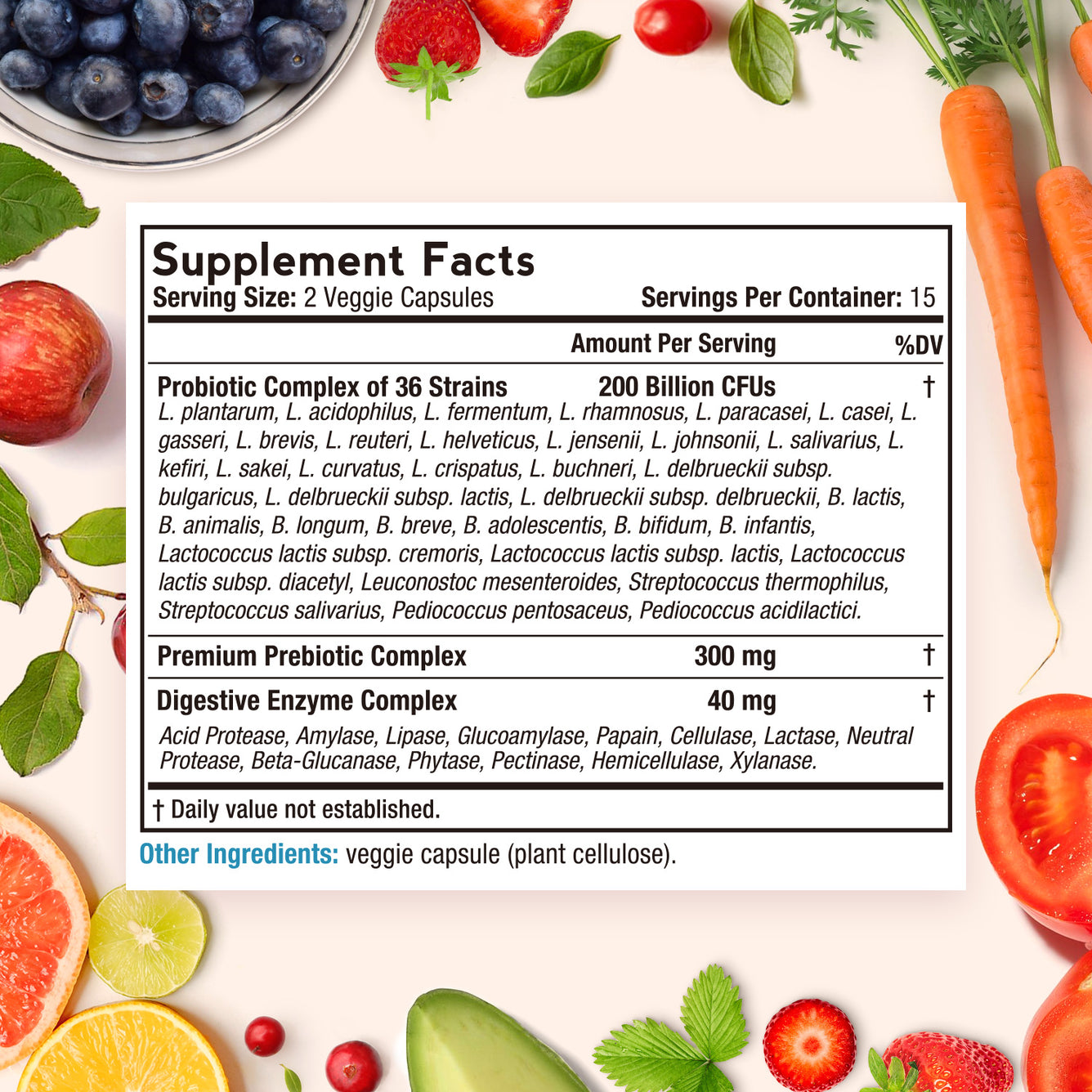 200 Billion Ultra High Potency Probiotic
Probiotics for Women and Men, 200 Billion CFU 36 Strains, with Prebiotic Fiber & Enzymes, Restores Microflora Balance, Shelf Stable, Delayed Release, Ultra High Potency, No Soy Gluten Dairy, 30 Caps
| INGREDIENT | AMOUNT | HELPS SUPPORT |
| --- | --- | --- |
| Probiotic Complex of 36 Strains | 200 Billion CFUs | Restore Digestive Balance and Replenish Any Good Bacteria That May Have Been Lost |
| Premium Prebiotic Complex | 300 mg | Create a Nourishing Environment for Good Bacteria to Flourish and Optimize Efficacy |
| Digestive Enzyme Complex | 40 mg | Break Down Carbohydrates, Fats, and Proteins from Food for Easy Digestion & Nutrient Absorption |
Environmentally Friendly
Make it a long-term approach to wellness

Fast and Secure Delivery
Free shipping on orders over $50

Superior Service
Accessible, approachable & responsive

Shop with Confidence
Money back guaranteed
Ultra High Potency Support
200 Billion CFU & 36 Strains
Our Ultra High Potency Probiotics delivers 200 billion CFU per serving from 36 carefully selected active culture strains — far above average — to restore digestive balance and replenish any good bacteria that may have been lost.
Premium Prebiotic Complex
Prebiotics are compounds in food that selectively stimulate the growth or activity of desirable colon microorganisms. They are non-digestible dietary fibers that feed the beneficial bacteria in your gut.
Digestive Enzyme Complex
This carefully formulated blend is enforced with digestive enzymes, which target common digestion issues found in both men and women, i.e. food intolerance, indigestion, irregularity, malabsorption, too-full feeling after meals, and more.
Advanced Technology
We use the latest shelf stable technology to keep the bacteria alive for maximum efficacy before expiration. The delayed release delivery allows strains to survive stomach acid and reach your intestinal tract alive to maximize survival and ensure potency.

Personal Choices
A good gut health and comfortable digestive processes begin with having the right balance between the good and bad bacteria in the microbiome. Taking probiotics helps bring beneficial bacteria to your gut and crowd out the invasive bacteria that challenge your immune system and digestion, causing gas, bloating and constipation. When your digestive system works well, you feel well.
Here, we've packed 200 billion CFUs from 36 clinically-researched strains, plus prebiotic fiber and digestive enzymes into delayed release capsules, making it more adequate to help you replenish critically depleted gut environments for better digestion, immunity, and overall health.
Professional Solutions
36 CLINICALLY PROVEN STRAINS
Lactobacillus Strains
Lactobacillus plantarum, Lactobacillus acidophilus, Lactobacillus fermentum, Lactobacillus rhamnosus, Lactobacillus paracasei, Lactobacillus casei, Lactobacillus gasseri, Lactobacillus brevis, Lactobacillus reuteri, Lactobacillus helveticus, Lactobacillus jensenii, Lactobacillus johnsonii, Lactobacillus salivarius, Lactobacillus kefiri, Lactobacillus sakei, Lactobacillus curvatus, Lactobacillus crispatus, Lactobacillus buchneri, Lactobacillus delbrueckii subsp. bulgaricus, Lactobacillus delbrueckii subsp. lactis, Lactobacillus delbrueckii subsp. delbrueckii
Bifidobacterium Strains
Bifidobacterium lactis, Bifidobacterium animalis, Bifidobacterium longum, Bifidobacterium breve, Bifidobacterium adolescentis, Bifidobacterium bifidum, Bifidobacterium infantis
Lactococcus Strains
Lactococcus lactis subsp. cremoris, Lactococcus lactis subsp. lactis,
Lactococcus lactis subsp. diacetyl
Leuconostoc Strains
Leuconostoc mesenteroides
Pediococcus Strains
Pediococcus pentosaceus, Pediococcus acidilactici
Streptococcus Strains
Streptococcus thermophilus, Streptococcus salivarius
Section
Drop element here!
Elsa G.
Verified Purchase
This made a huge difference!

I have noticed a major improvement in my overall GI health since beginning take this ultra high potency probiotic. I'm no longer constantly feeling bloated, tired, and sick at my stomach. The daily nausea that I was having to deal with before has finally completely subsided and it is such a relief.

Susie L.
Verified Purchase
Best probiotic by far!

This product is far more effective than any other product I've tried before. It left me feeling more energetic, less bloated and improved my overall health in a way I could see and feel. Everyone keeps asking me, what has happened to me. I'm happy and full of energy.
Mark F.
Verified Purchase
Good potency and excellent strain diversity!

I had been feeling bloated and decided to take a probiotic to help improve my digestion. I was drawn to this one by the number of CFU and strain variety. Within a week, I could feel a shift in my overall health. I highly recommend these for healing your gut.