Vitamin C Gummies 250 MG
More C than 5 oranges per gummy.
Beats drinking OJ!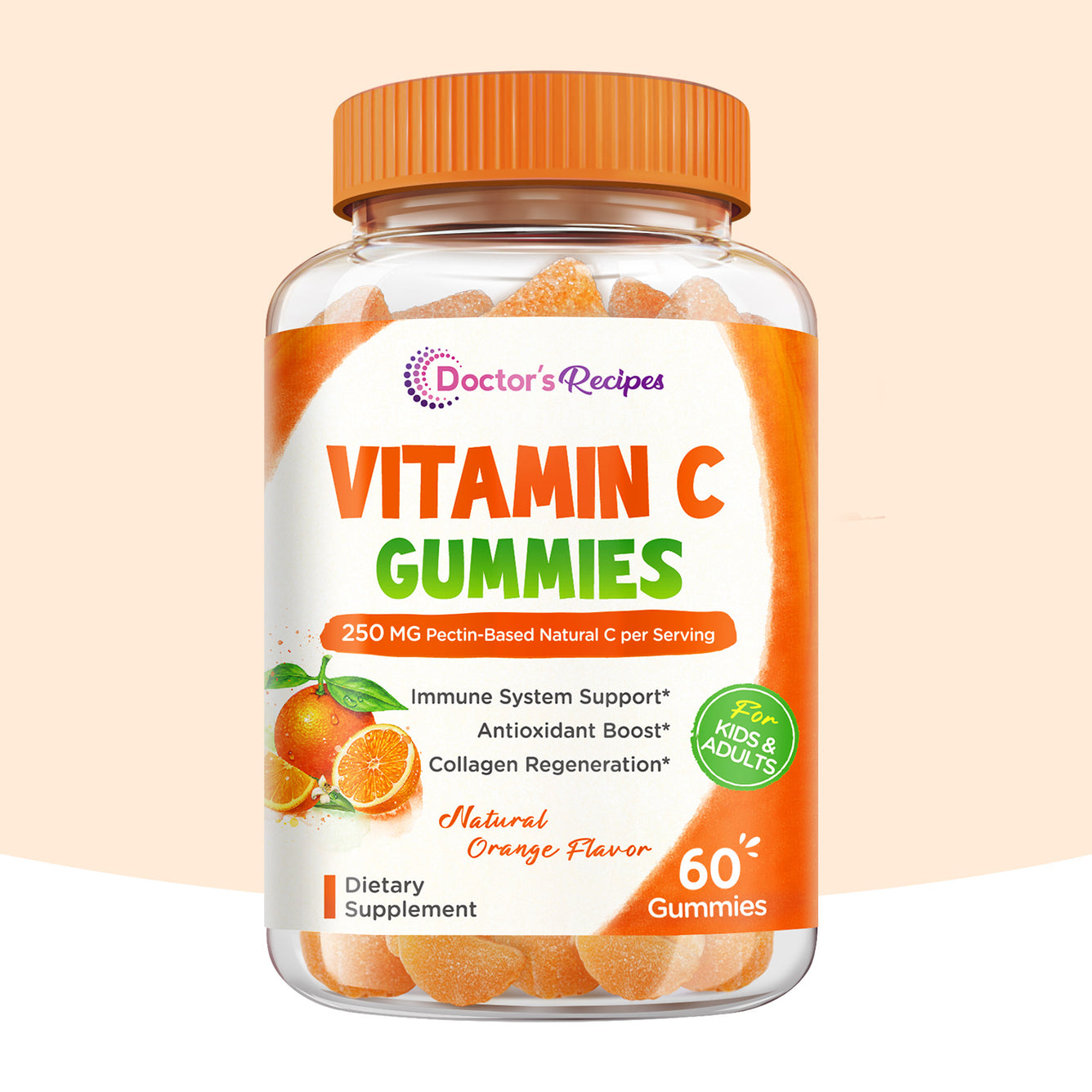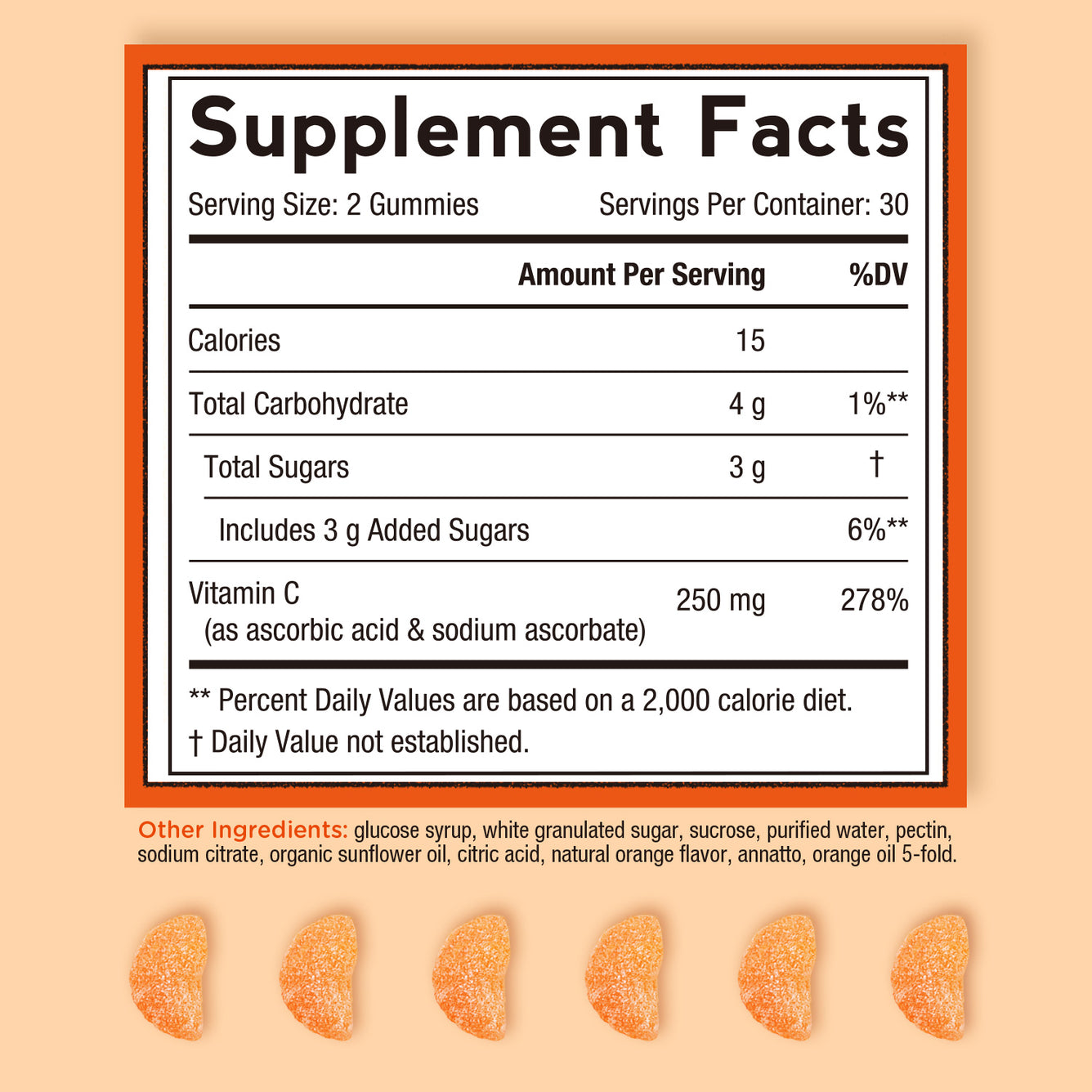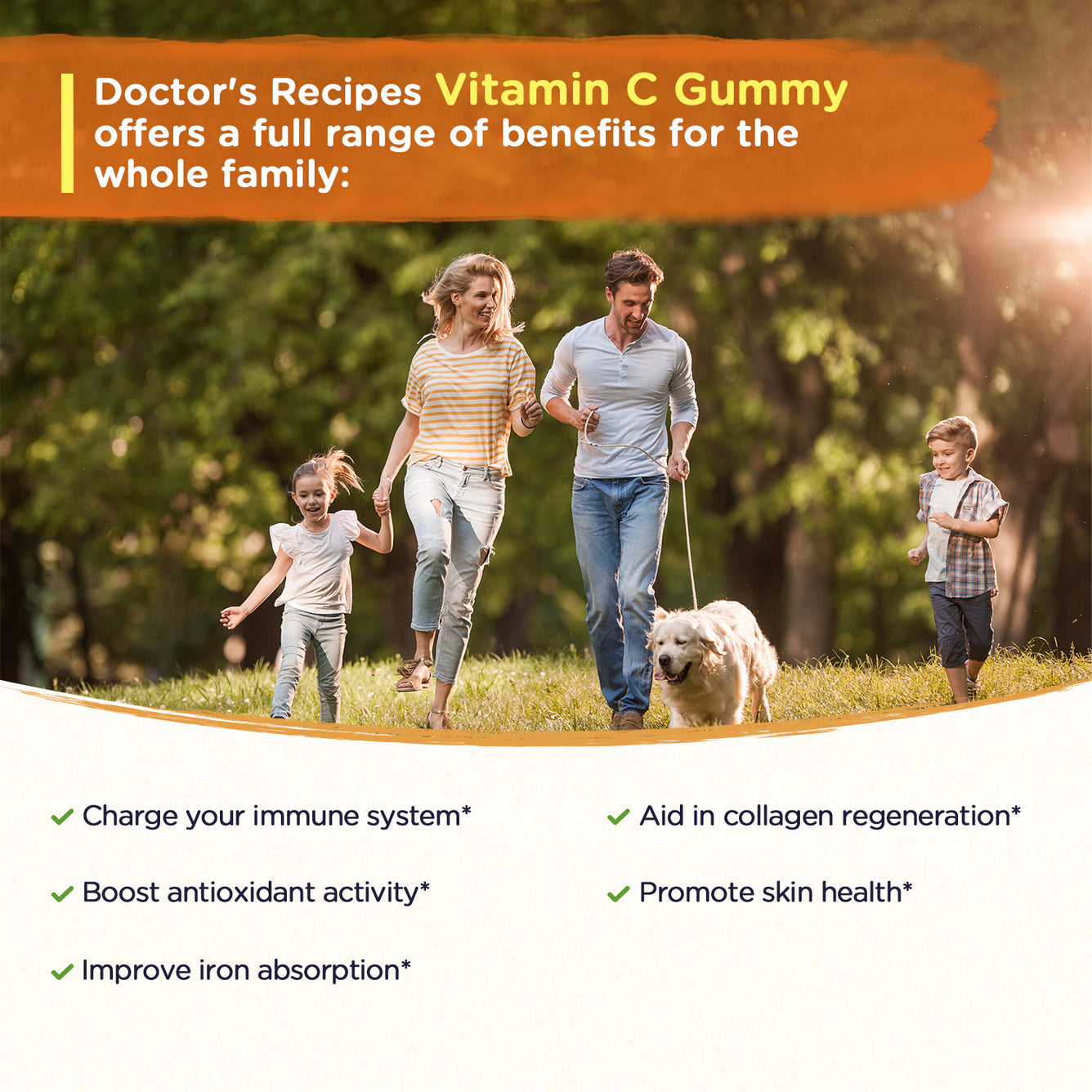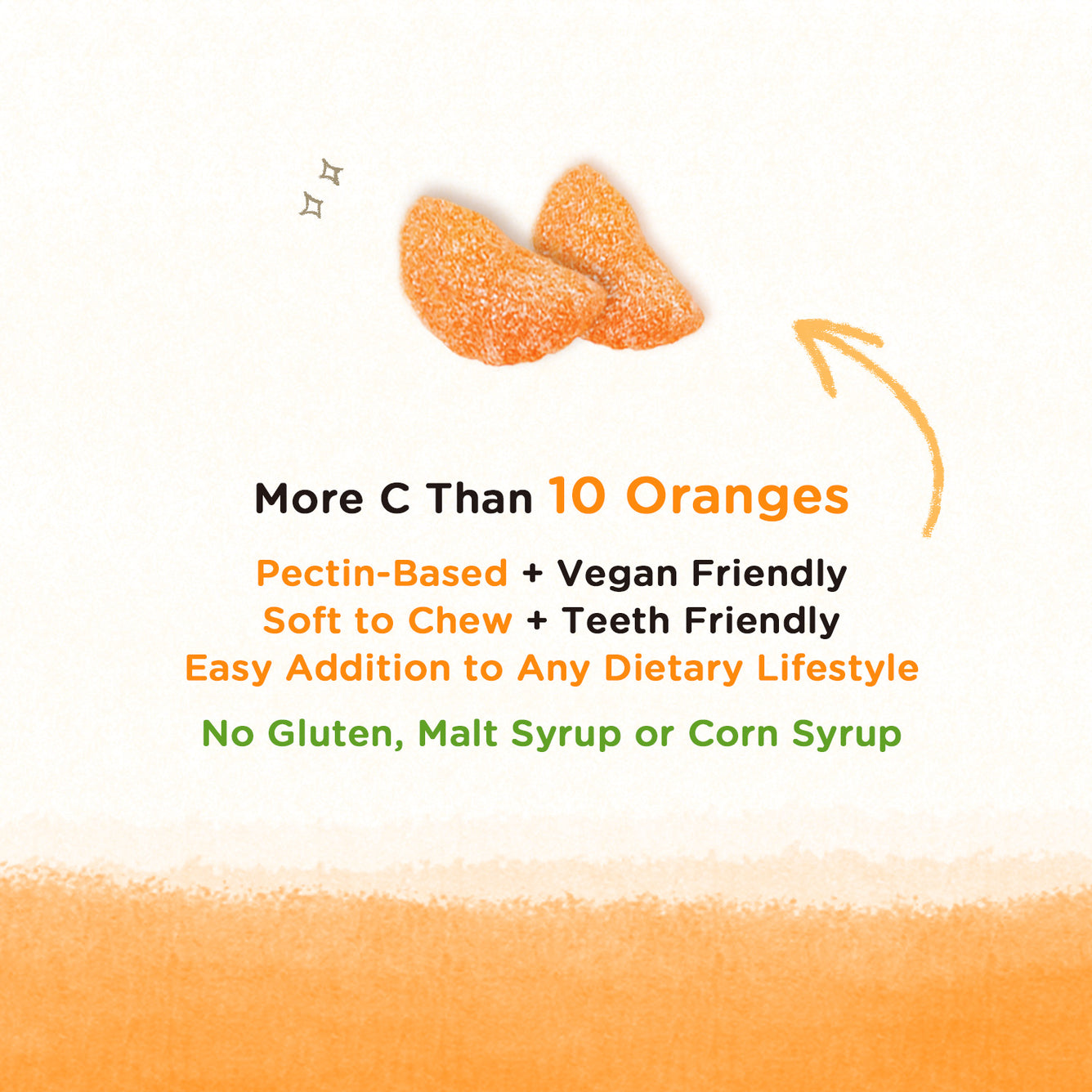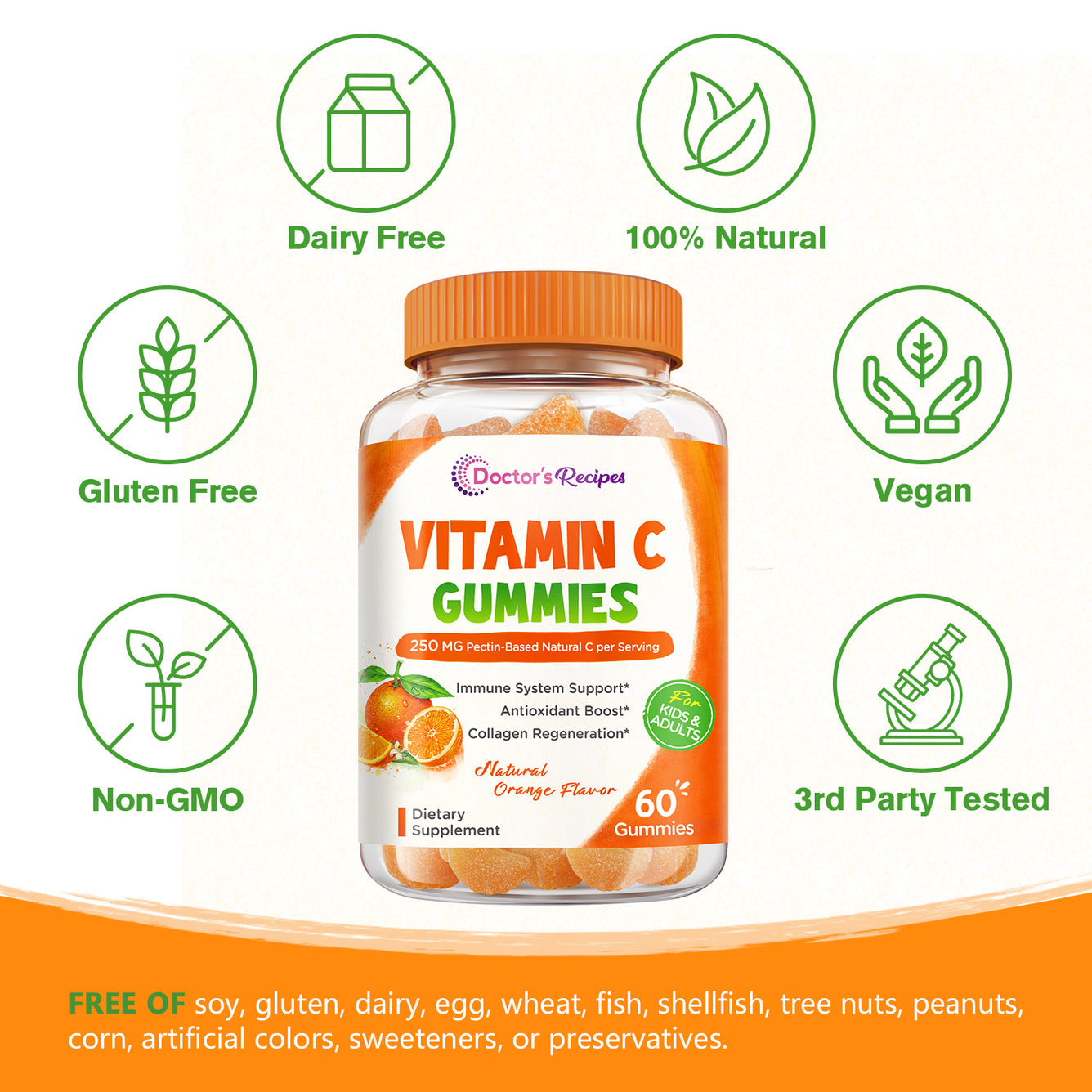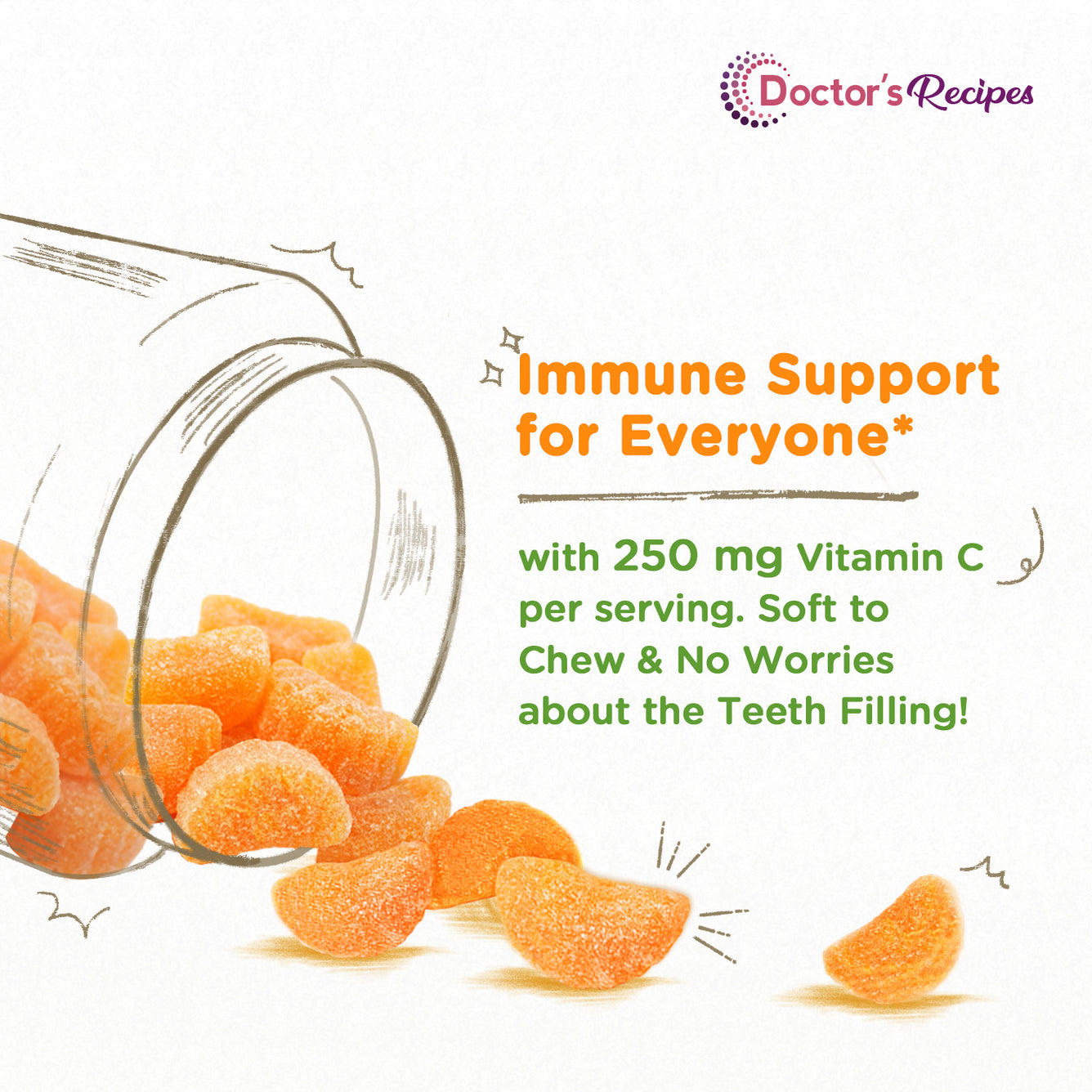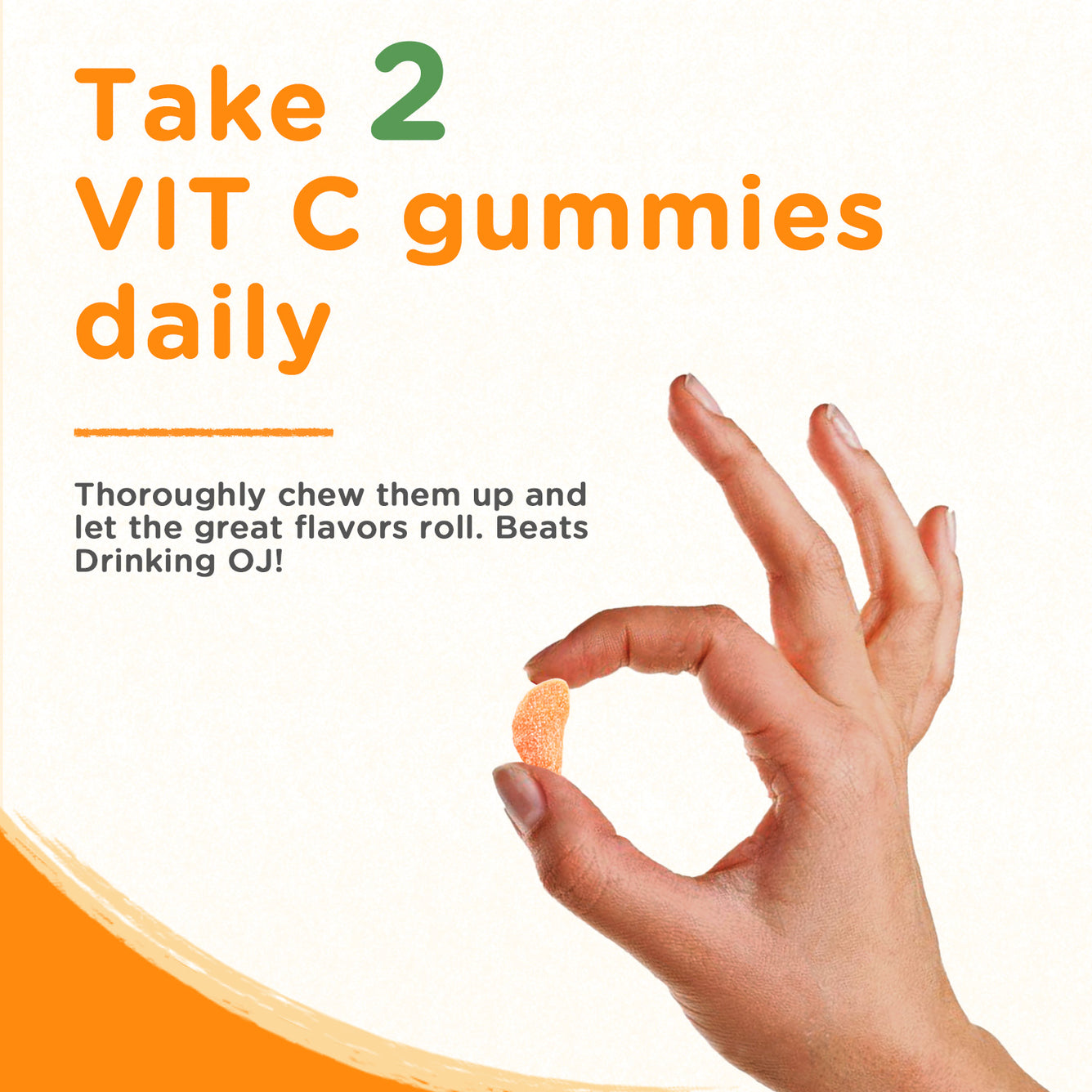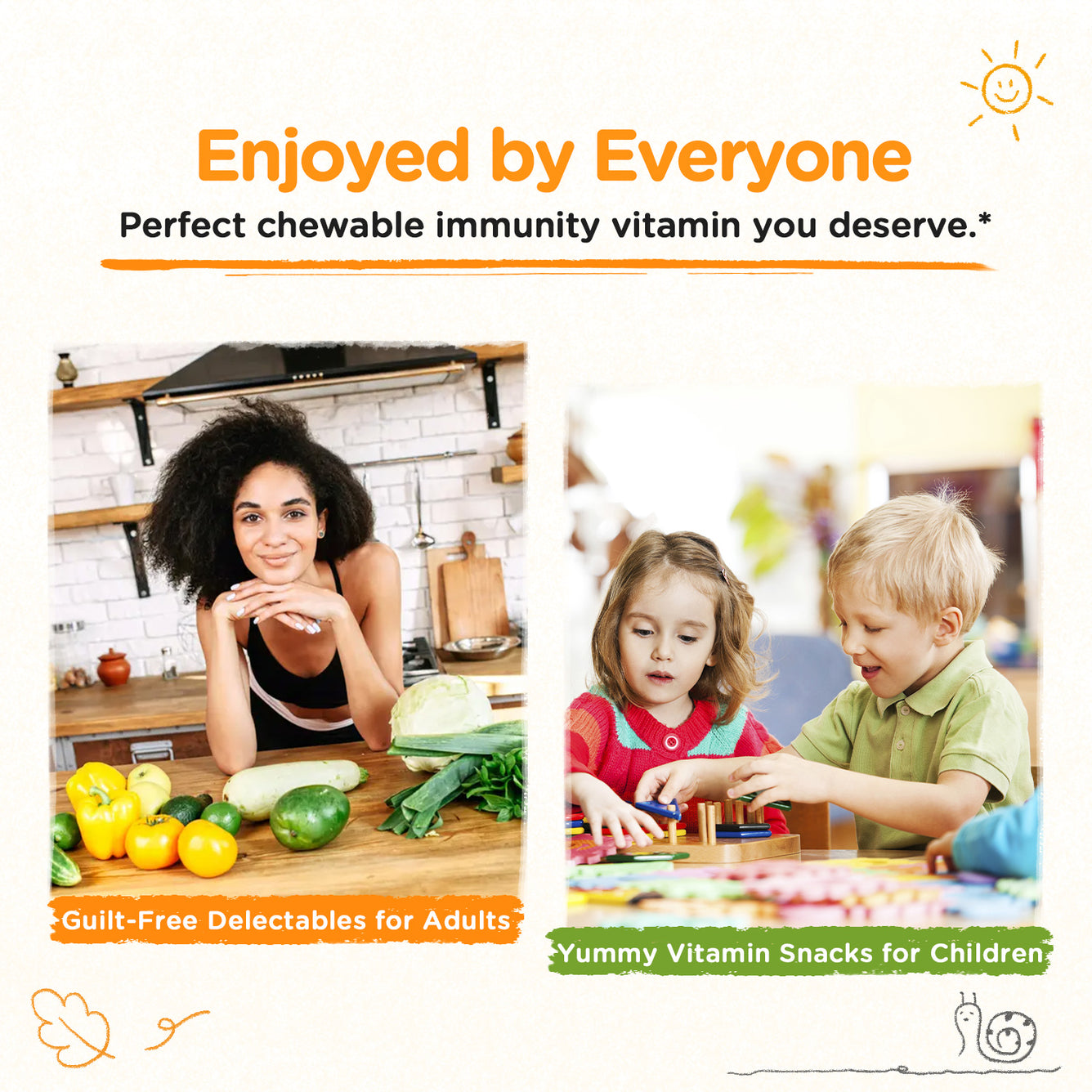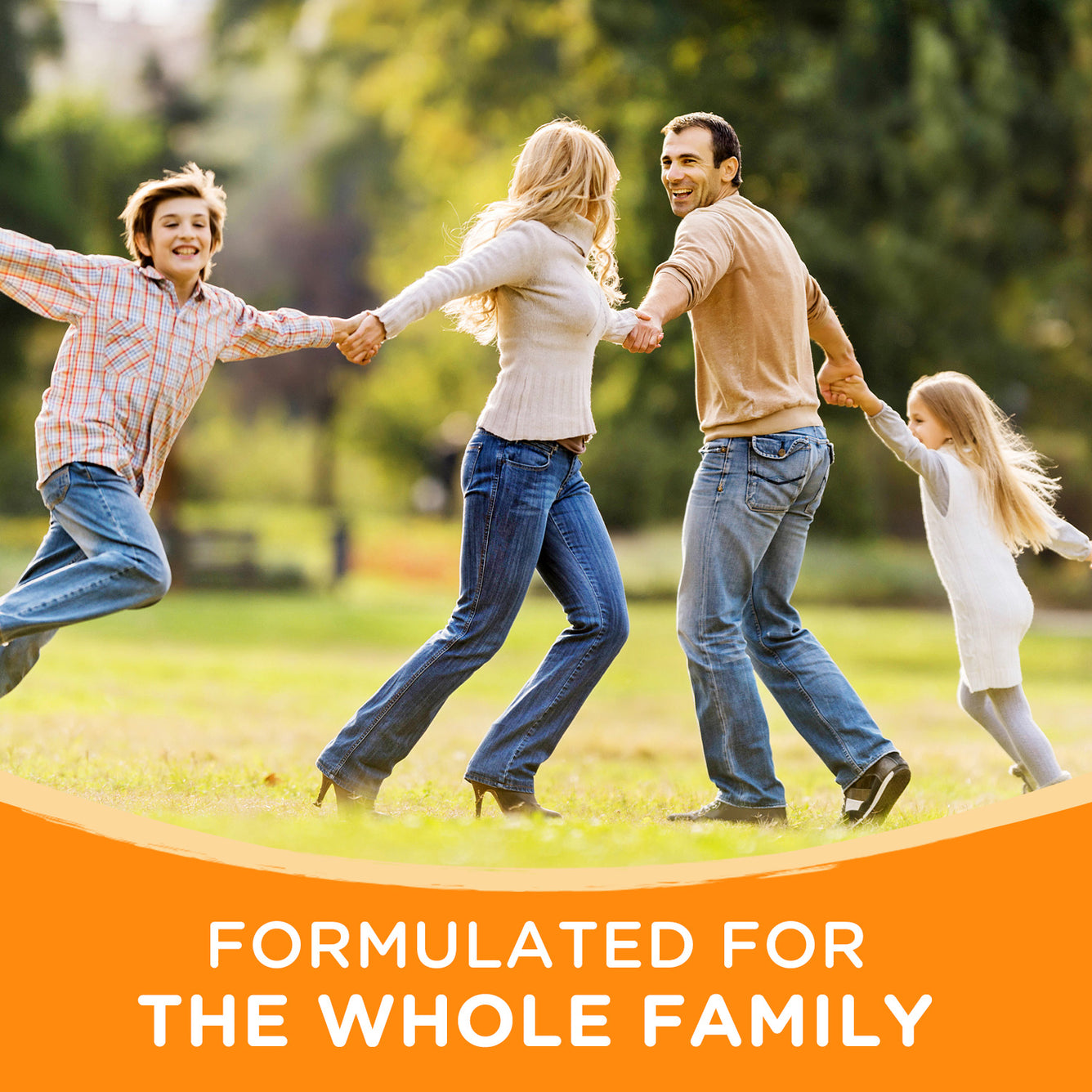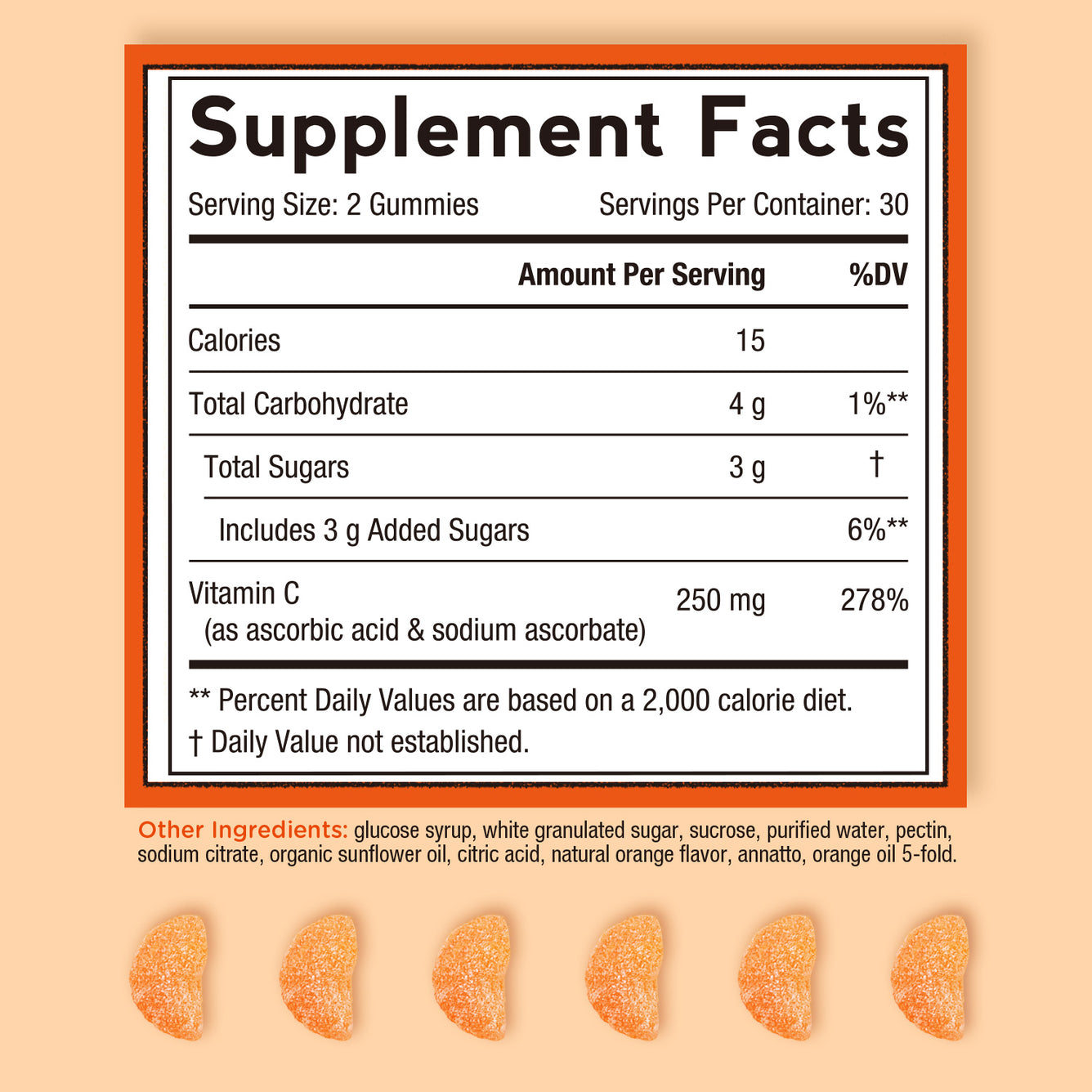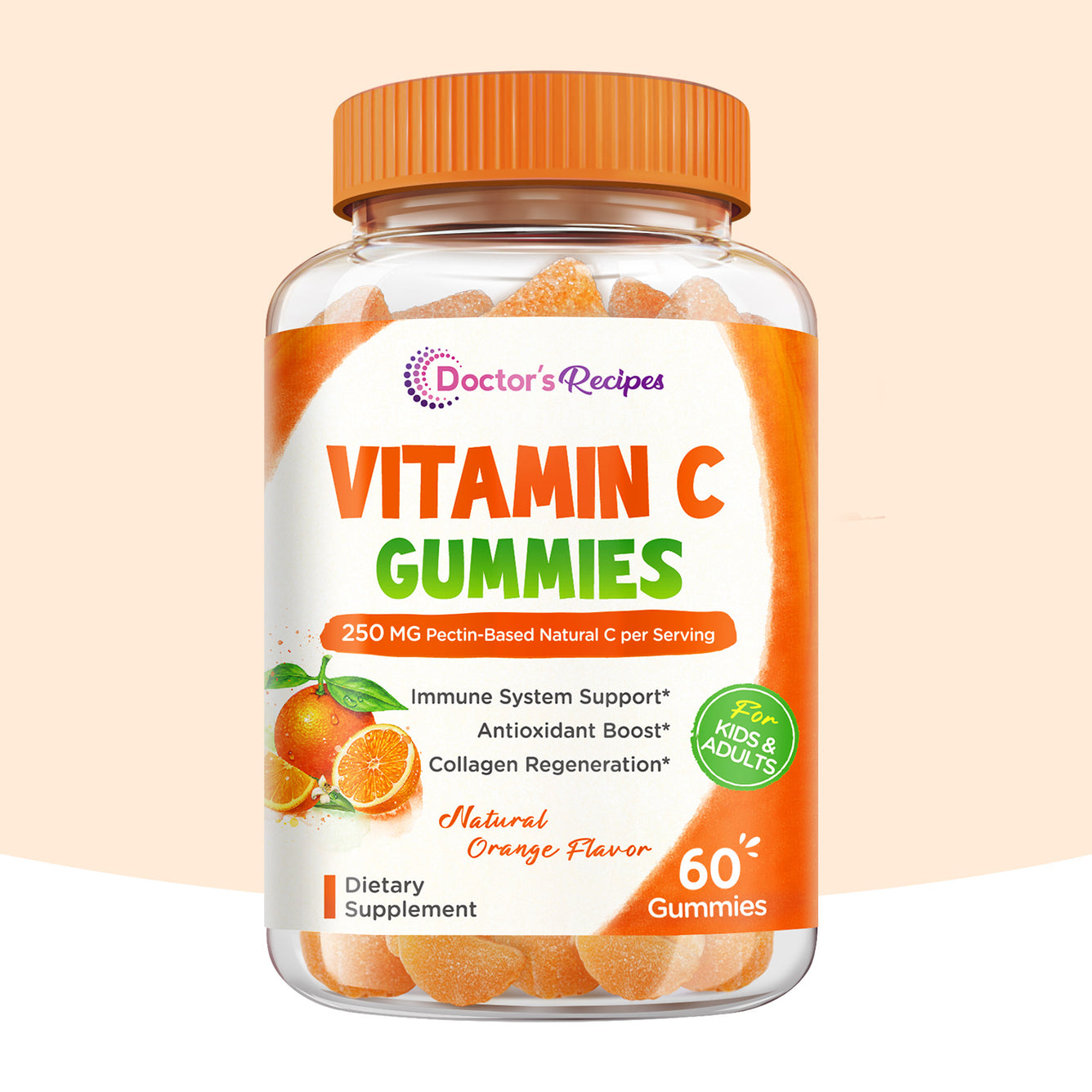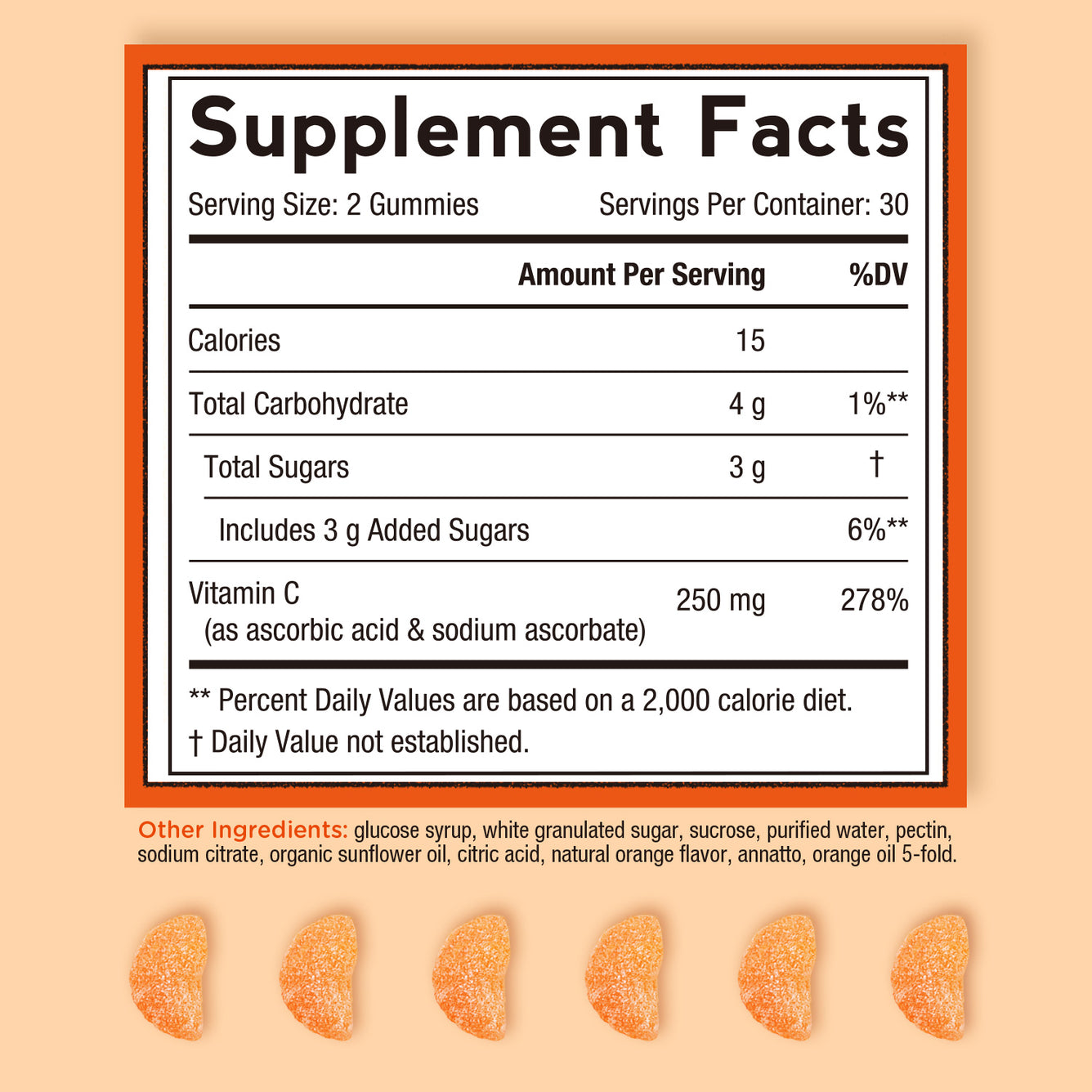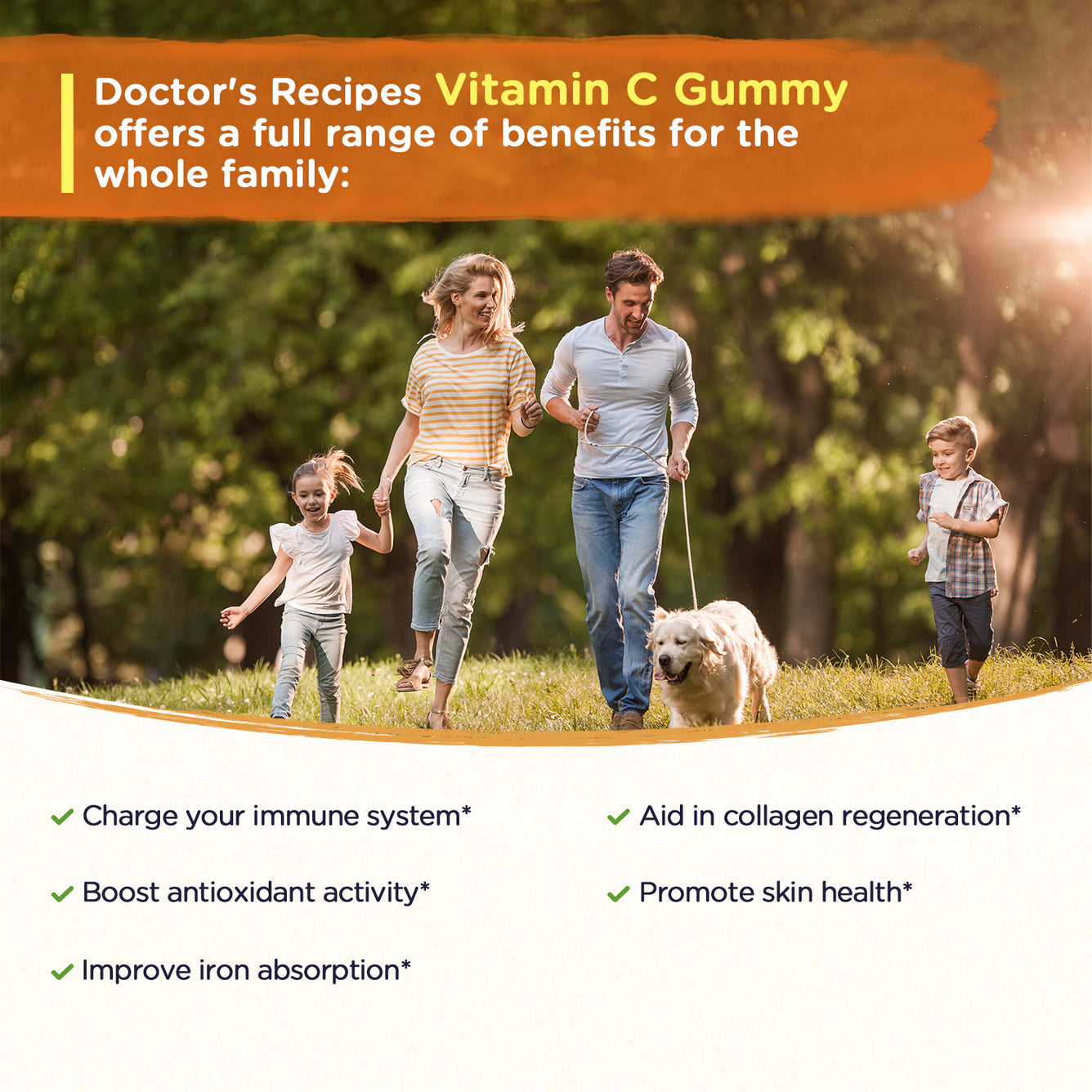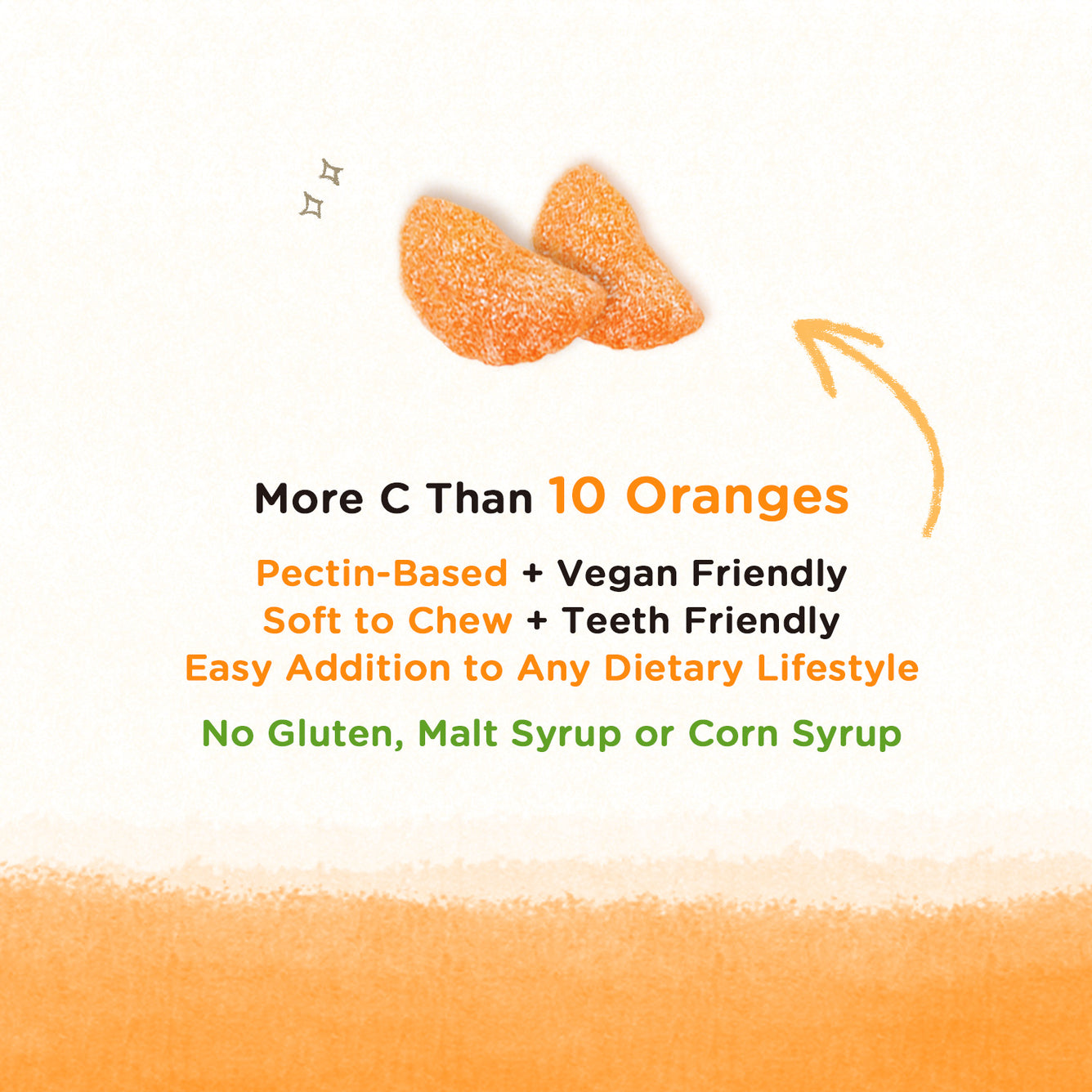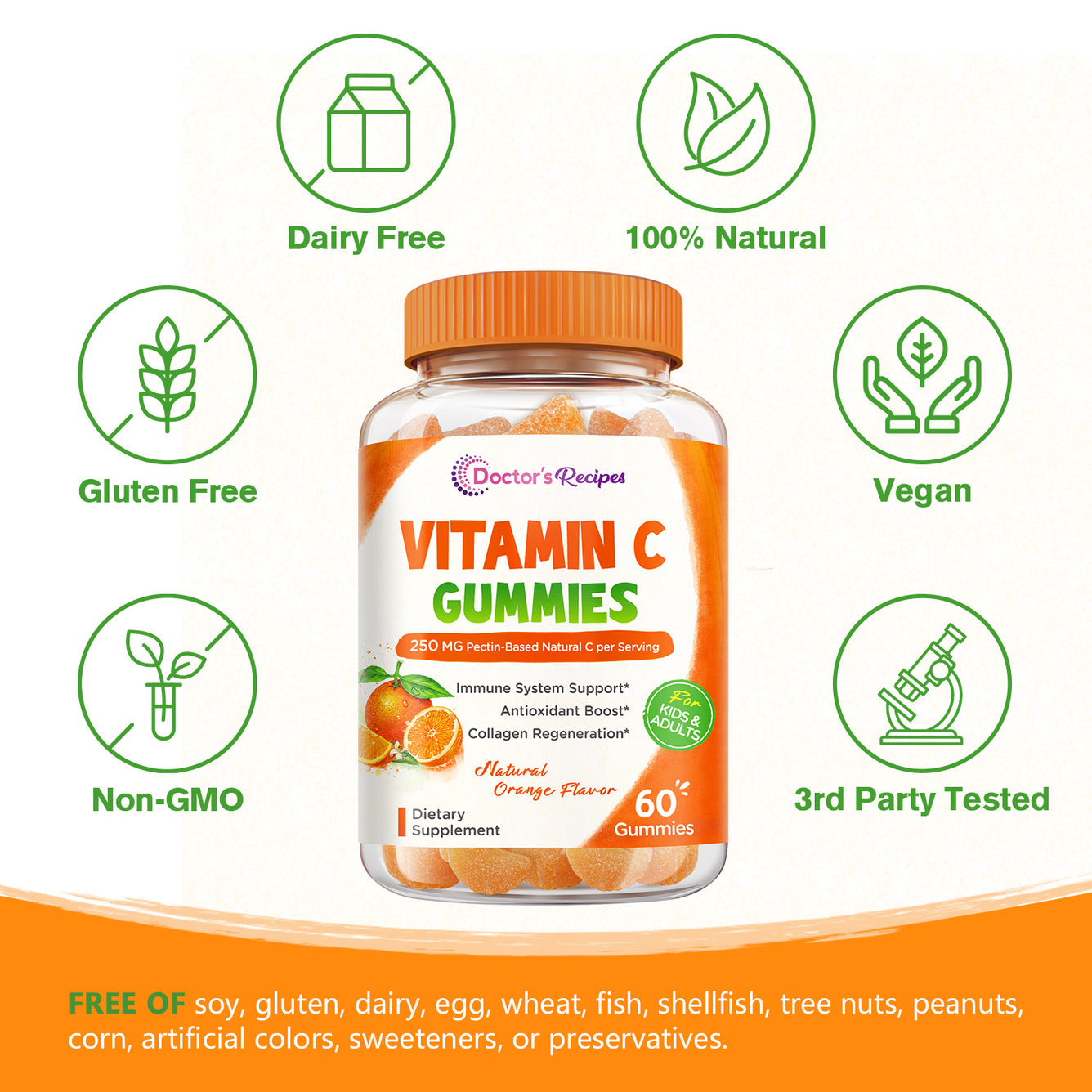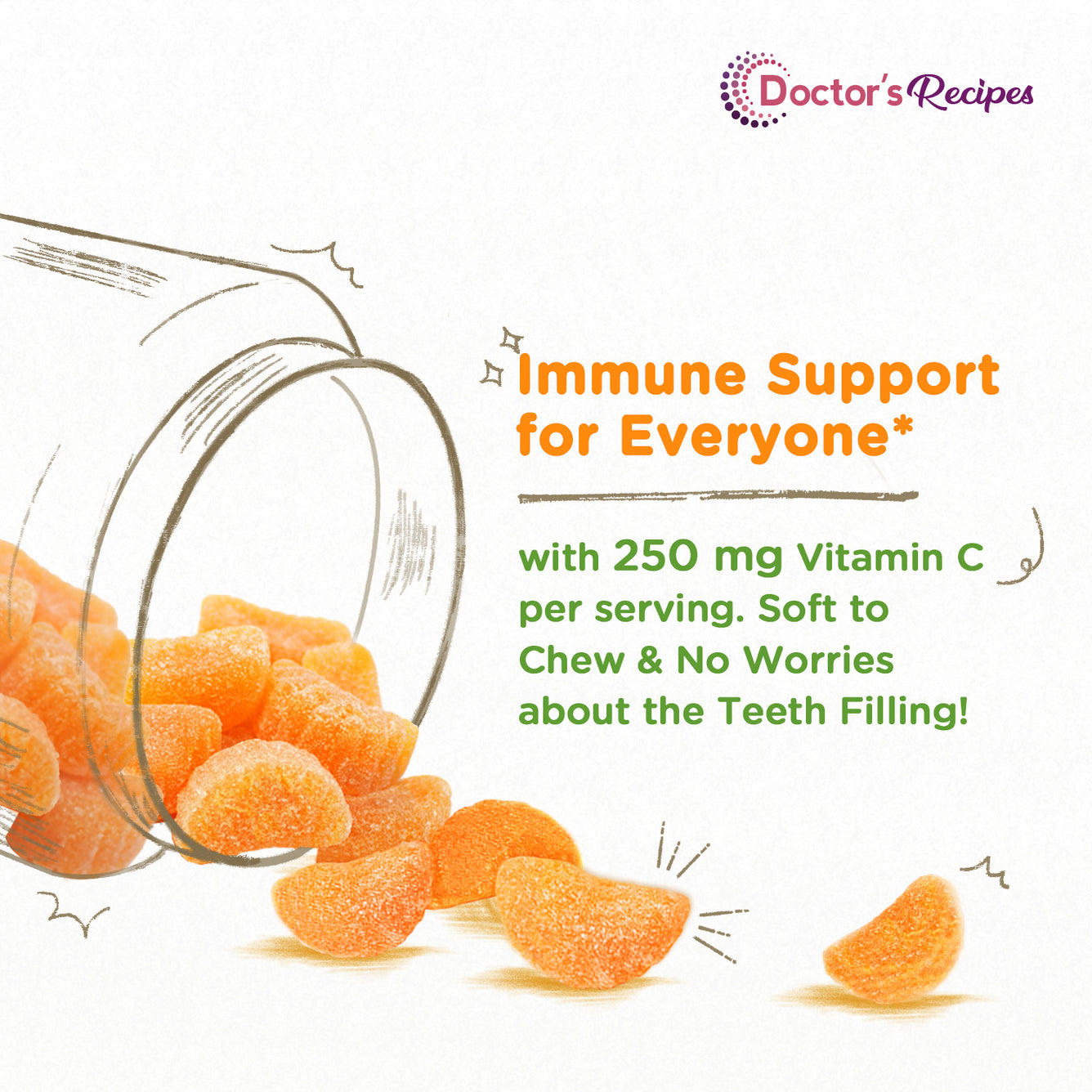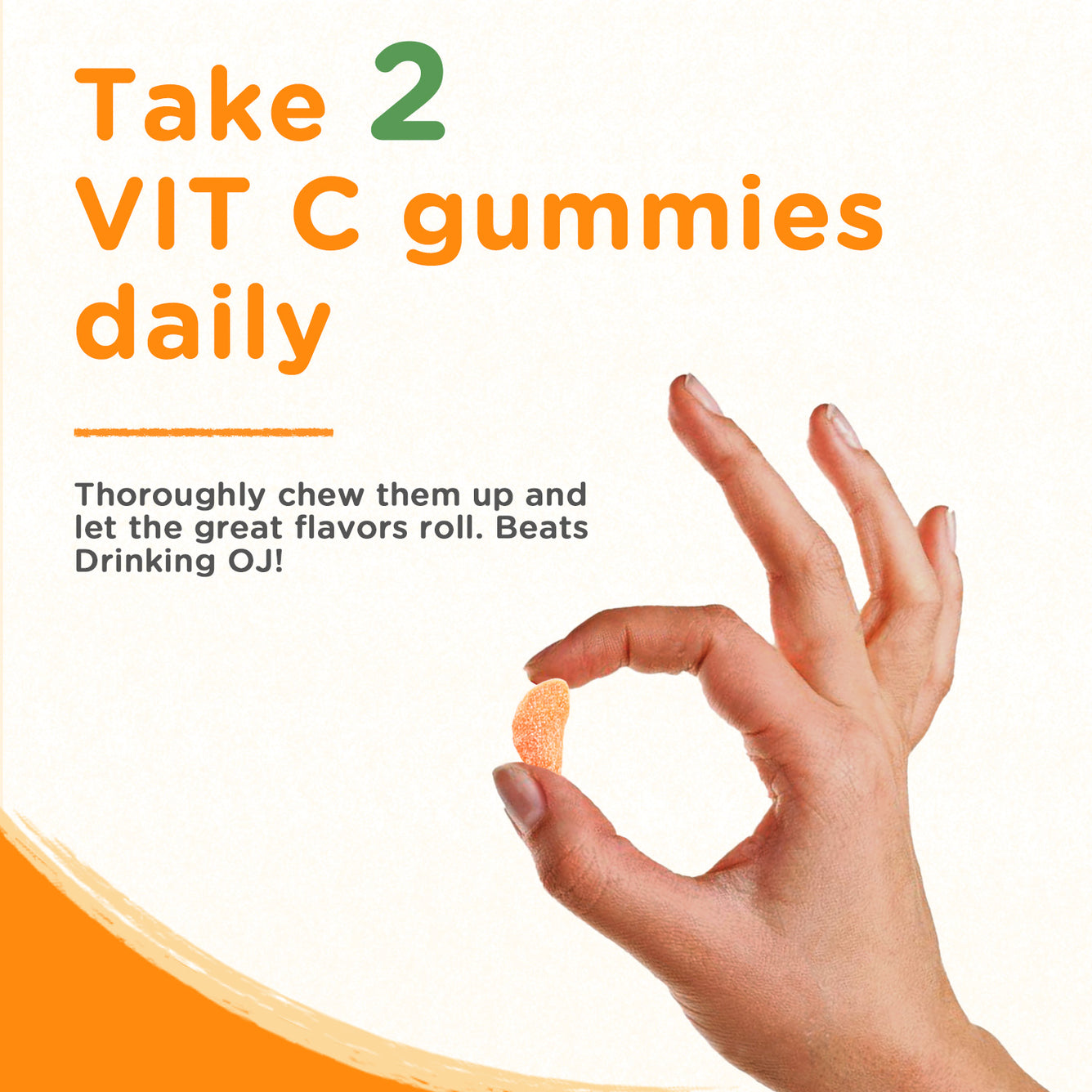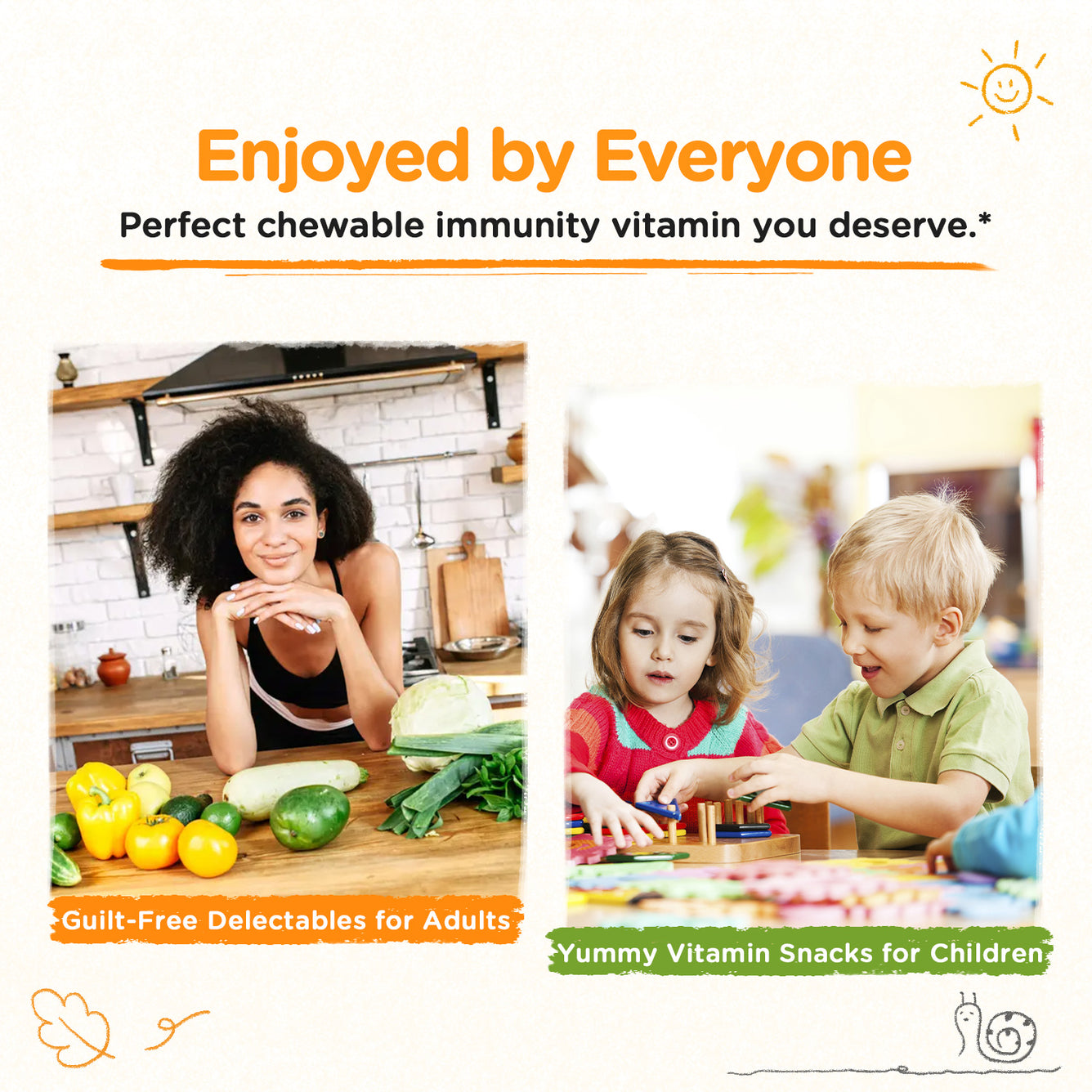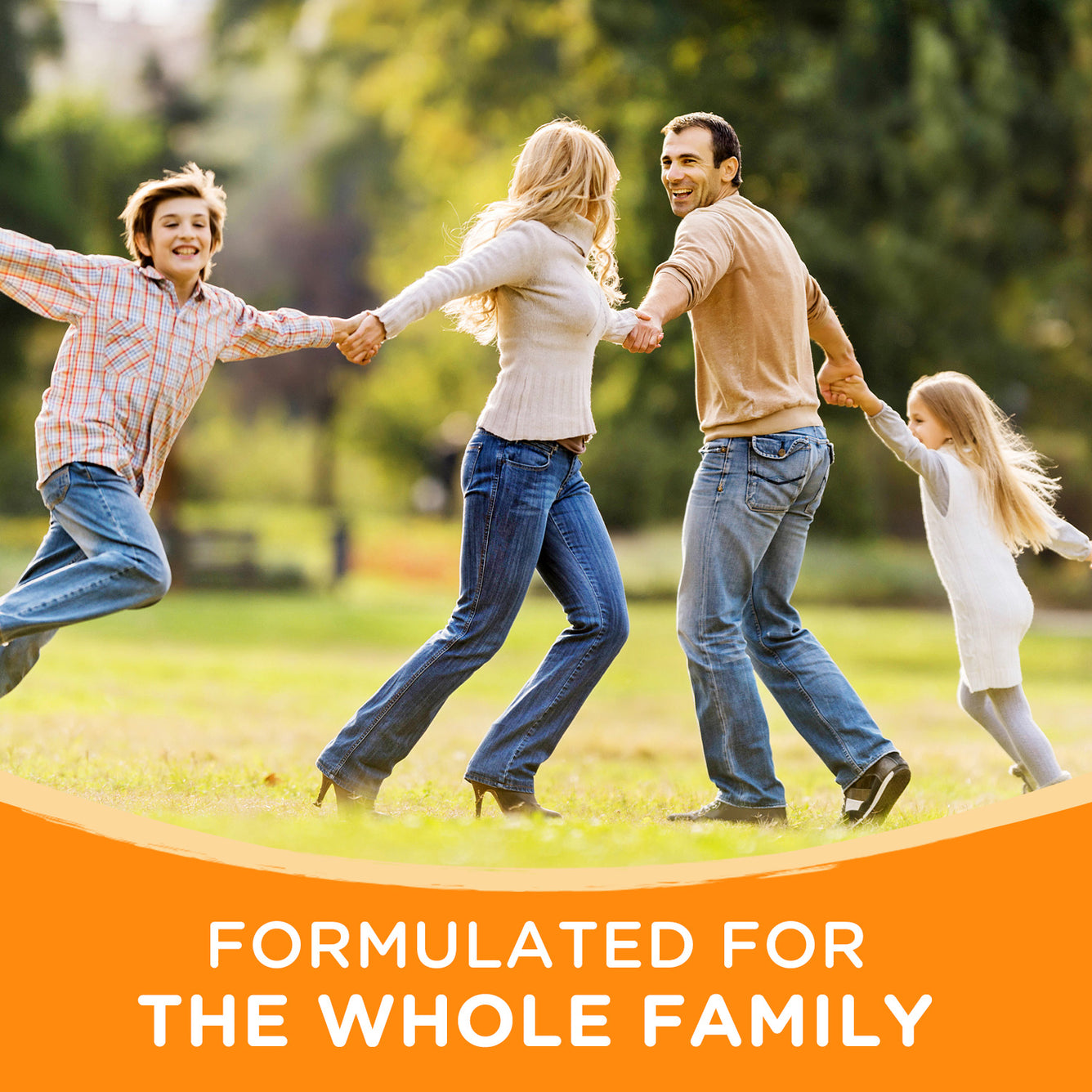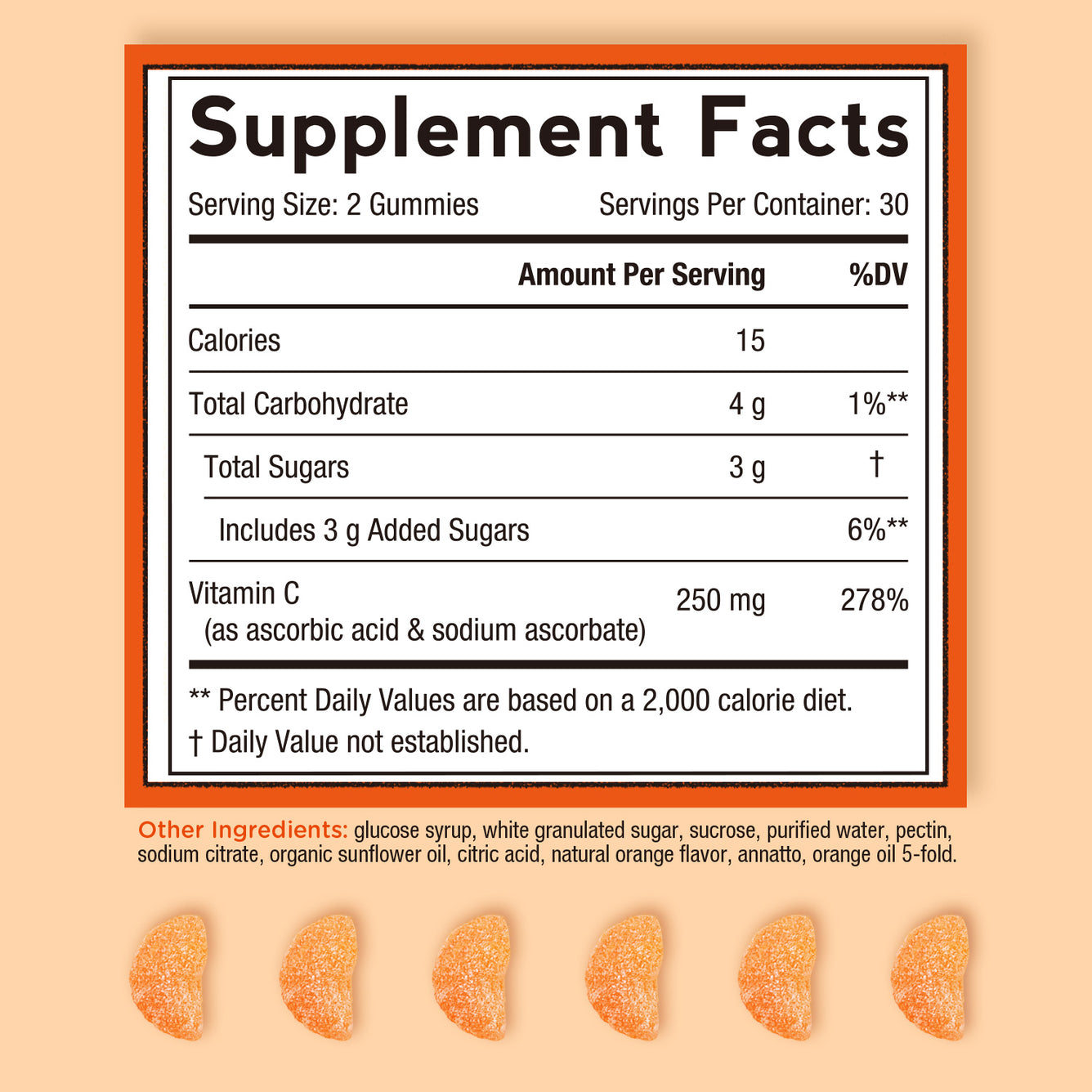 Vitamin C Gummies
Doctor's Recipes Vitamin C Gummies 250 mg for Kids & Adults, Yummy Immunity for The Entire Family, No Gluten Non-GMO Vegan, 60 Pectin Gummies, Natural Orange Flavor
| INGREDIENT | AMOUNT | HELPS SUPPORT |
| --- | --- | --- |
| Vitamin C | 250 mg | Immunity, Collagen Regeneration & Iron Absorption |
| Vitamin C  | 180 mg | Antioxidant & Immune System |
Environmentally Friendly
Make it a long-term approach to wellness

Fast and Secure Delivery
Free shipping on orders over $50

Superior Service
Accessible, approachable & responsive

Shop with Confidence
Money back guaranteed
Two Preferred Form of Vit C
We include 2 preferred source of C - ascorbic acid, the natural form of Vitamin C and calcium ascorbate, buffered VC that's gentle on your stomach.
Beats Drinking OJ
Each tangy pectin gummy contains as much vitamin C as 5 oranges. Beats sugary OJ! Thoroughly chew 2 and let the benefits roll.
Gentle on the Teeth
No Worries about the teeth filling! Delicious and soft to chew, these vitamin gummies won't stick to your teeth just like they won't stick to each other.
No Excessive Sugar
Contains just the right amount of sugar (1.5g/gummy) to neutralize the natural sourness of Vitamin C but not too sugary to damage your teeth and your health.
Personal Choices
Doctor's Recipes Vitamin C Gummies are the perfect guilt-free delectables for adults and yummy vitamin snacks for children. Start your morning in a fun way with these vit c boosts that keep you and your little ones thriving at any time of the year.

Everyone deserves better than SUGAR. Our gummies contain just the right amount of sugar to make our gummy taste great but not too sweet to wreak havoc to your teeth and your health. NO corn syrup or malt syrup. It's vegan, vegetarian and keto-friendly and can be easily added into every and any dietary lifestyle.
Professional Solutions
OUR DIFFERENCE
Natural Goodness in Two Gummies
More C Than 5 Oranges per Gummy

Pectin-Based & Vegan Friendly

Guilt-Free Delectables for Adults

Yummy Vitamin Snacks for Children

No Gluten, Malt Syrup or Corn Syrup

Easy Addition to Any Dietary Lifestyle
Brandon K.
Verified Purchase
Kids' Favorite

I got this for my kids and they love it! They taste so good and they're shaped like oranges too! No awful aftertaste like others we've tried. Now my kids can't wait to get their morning vit c. There is no better brand of vitamin for your family!
Erin S.
Verified Purchase
Bang for you buck

This is a pleasant way to get supplements. I love it, my senior parents love it, and I think it helped keeping us from flu and Covid during the flu season.
Courtney M.
Verified Purchase
Soooo Delicious!

It has such an awesome taste... Soooo yummy! They are very soft and tangy, fairly low in sugar. First time ever I've been consistent in taking vitamins. Best gummies I've ever tried hands down.