ONE A Day for Full Body Wellness
Customized nutritional support for women's specific health needs.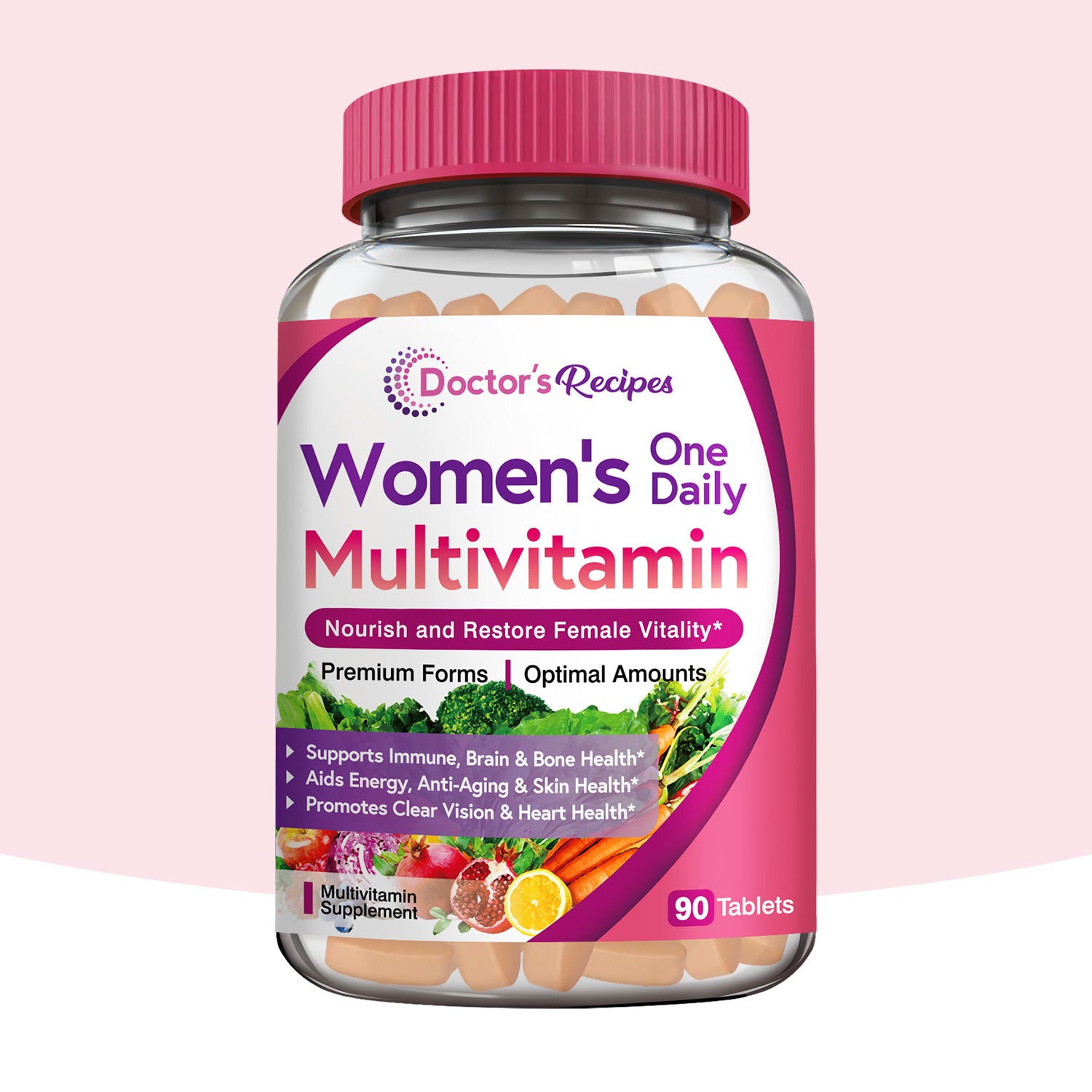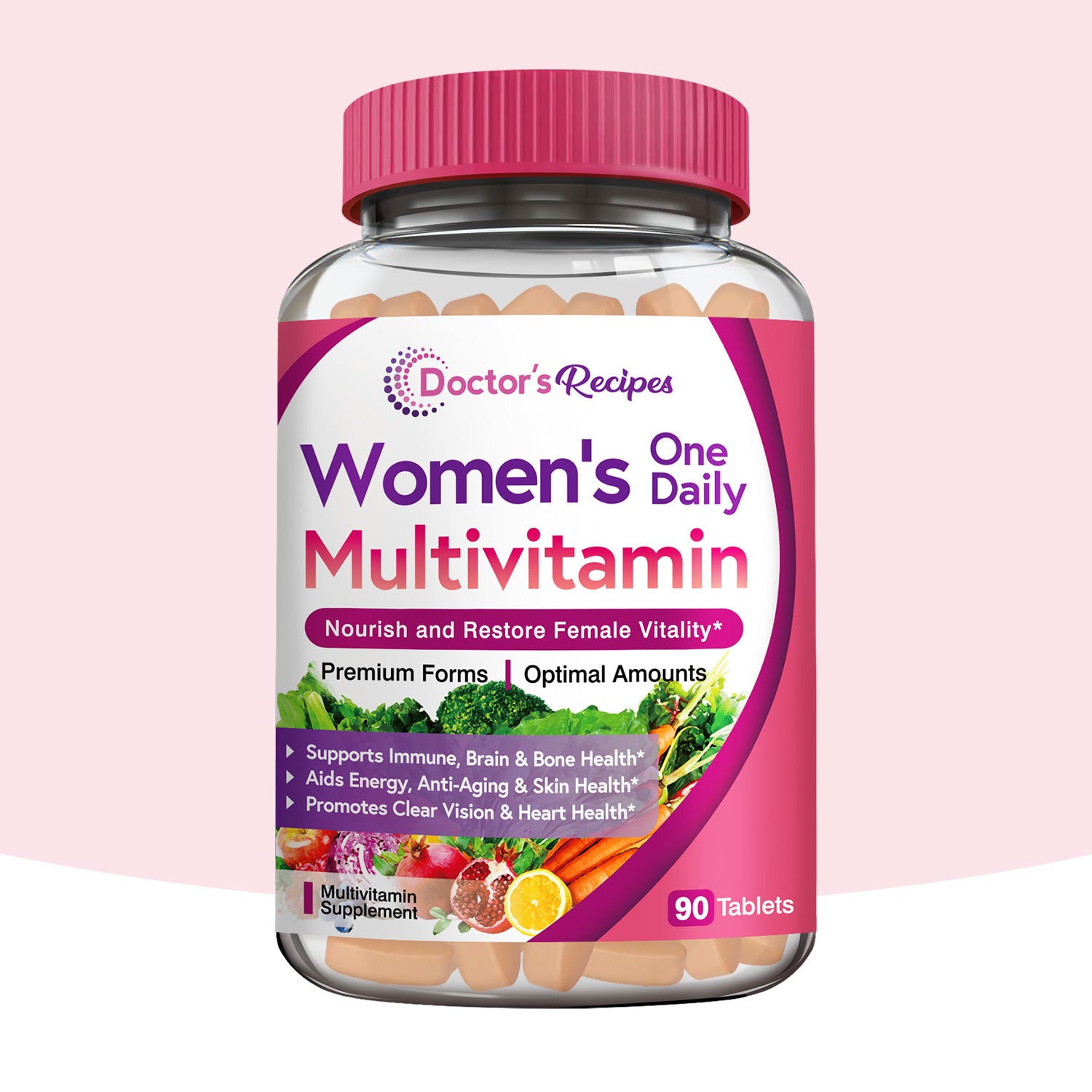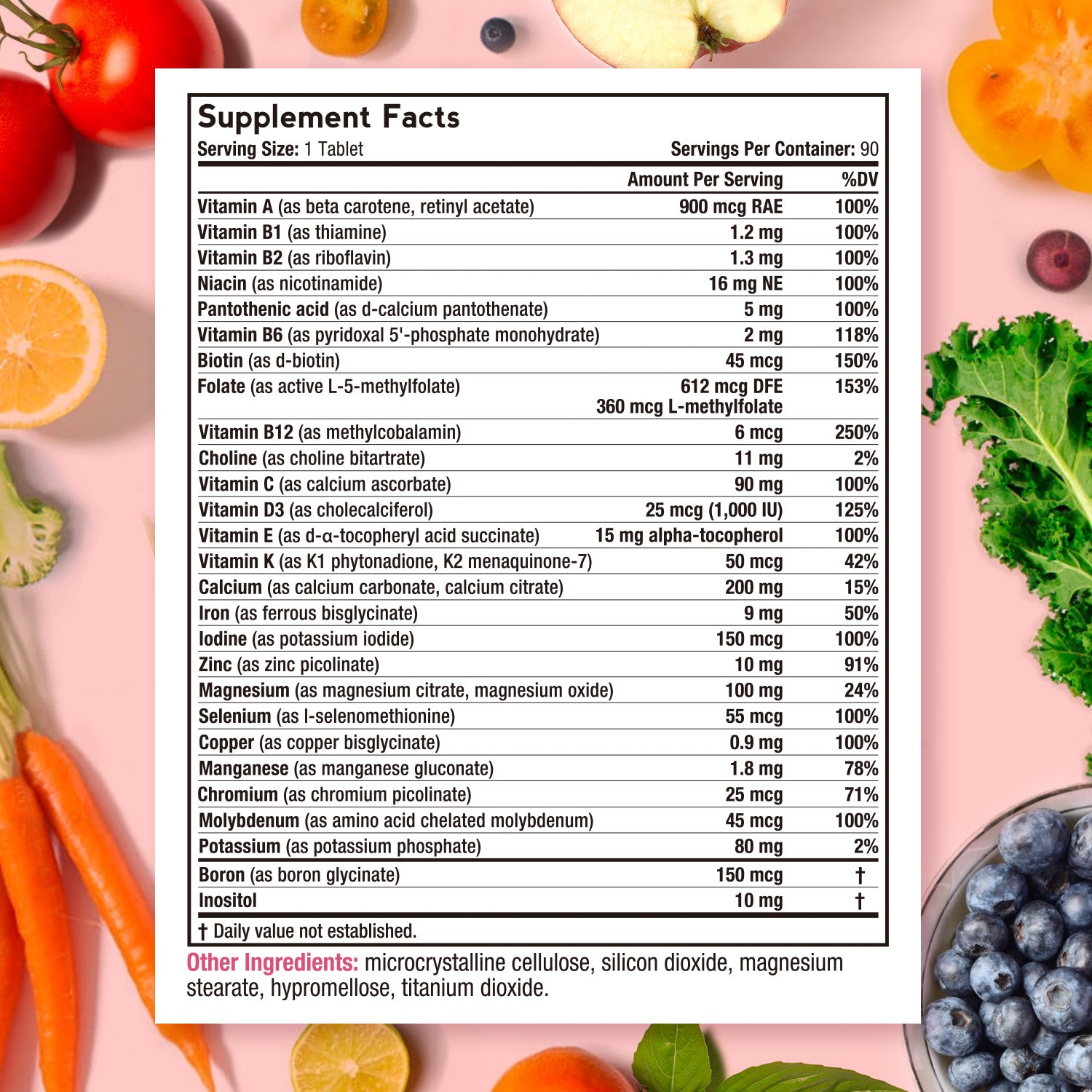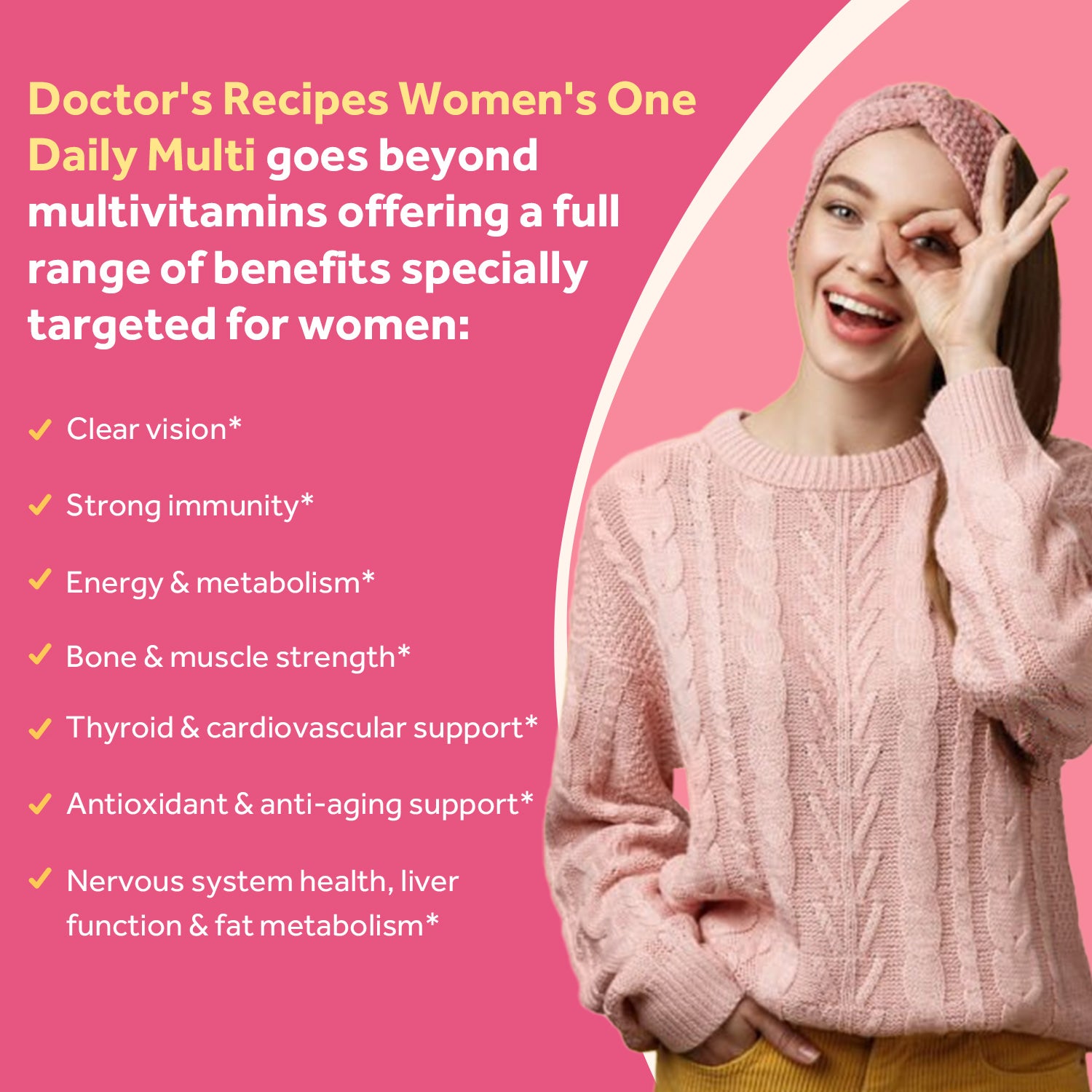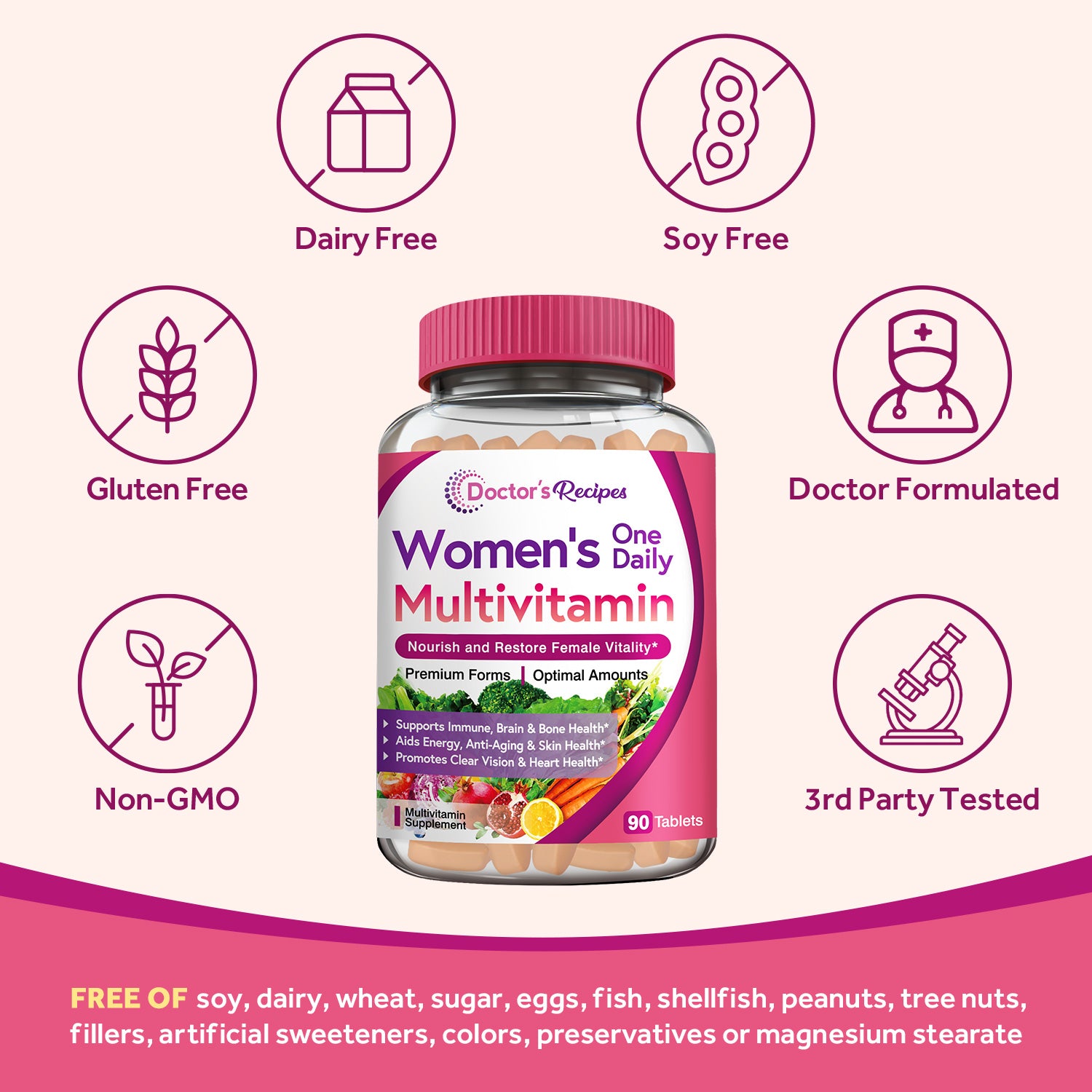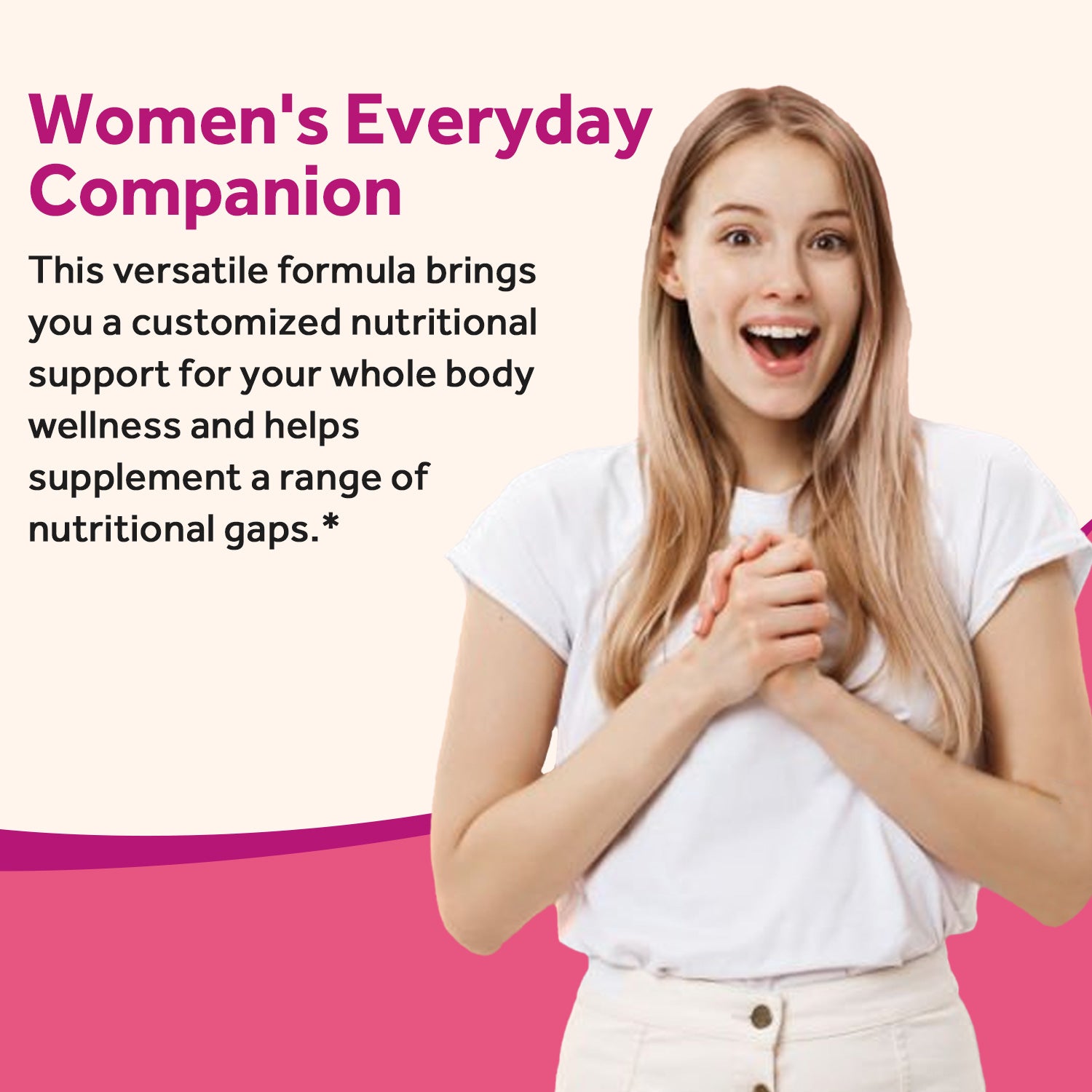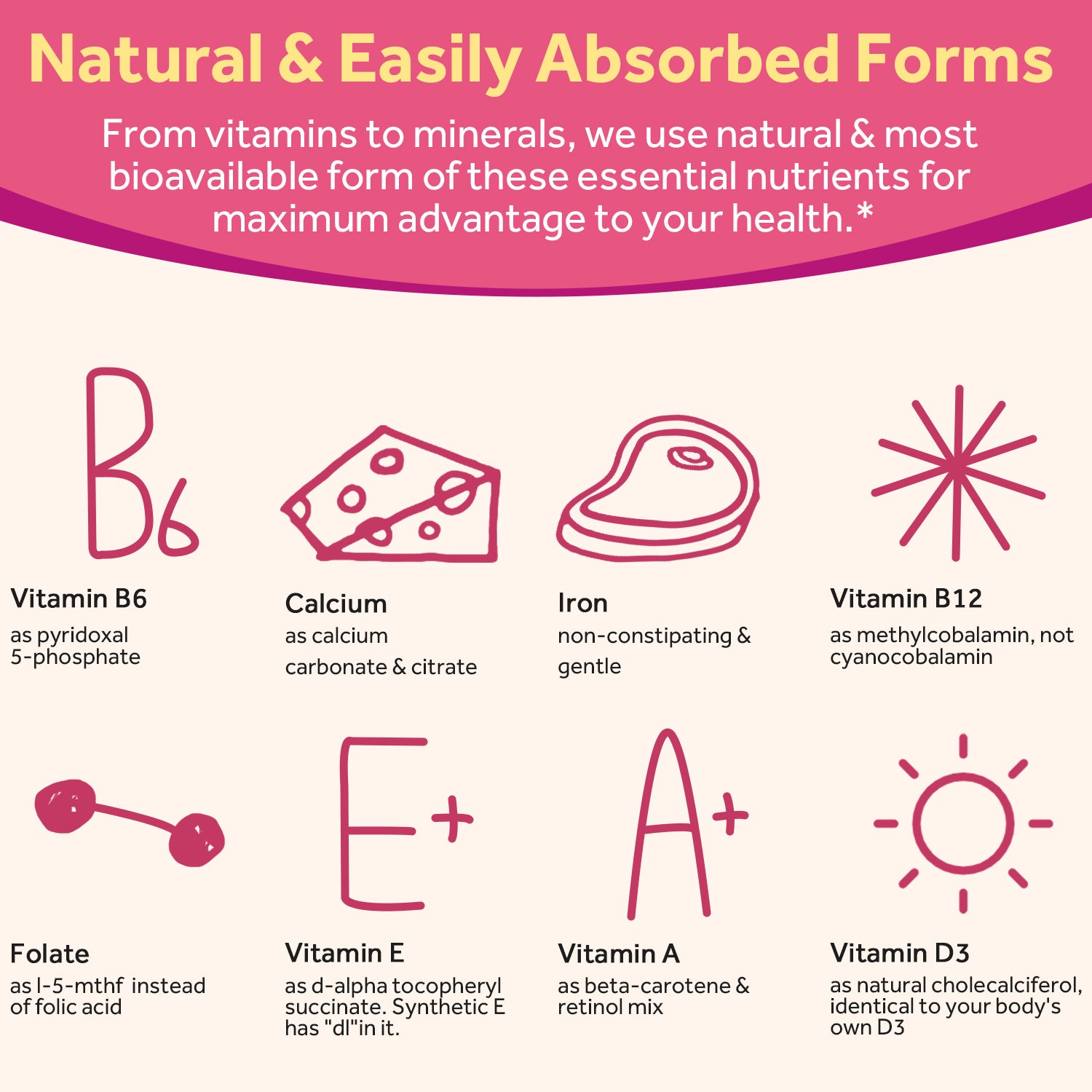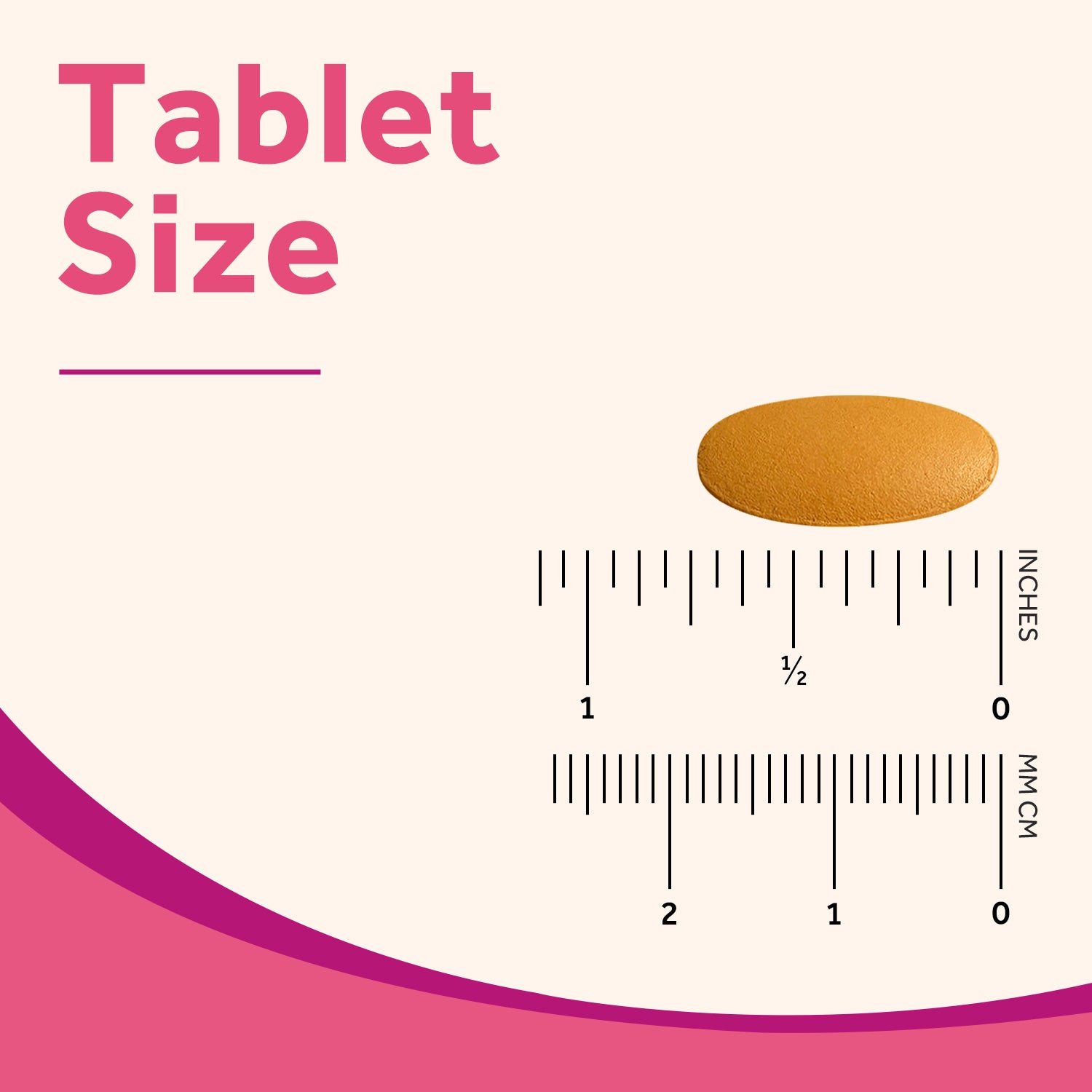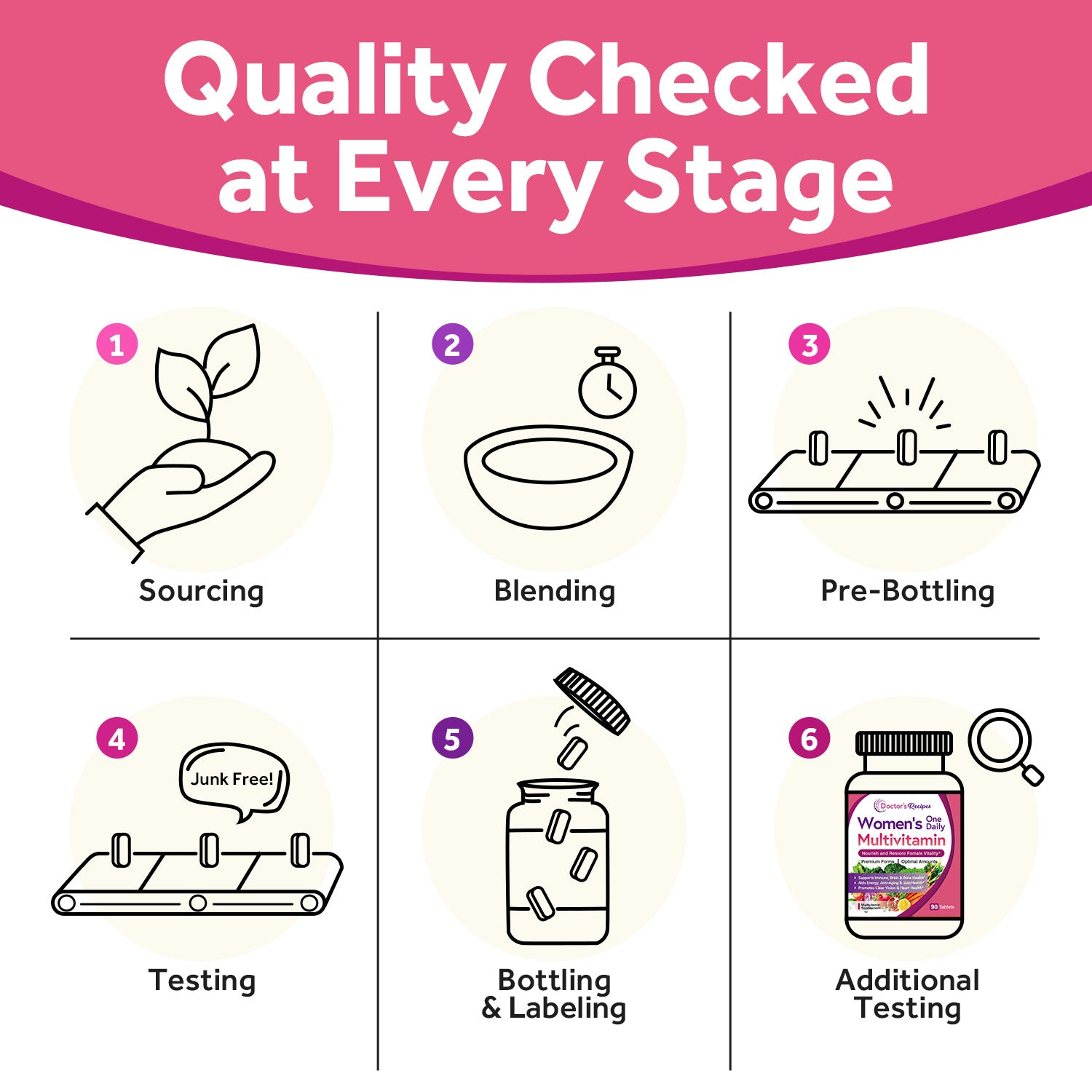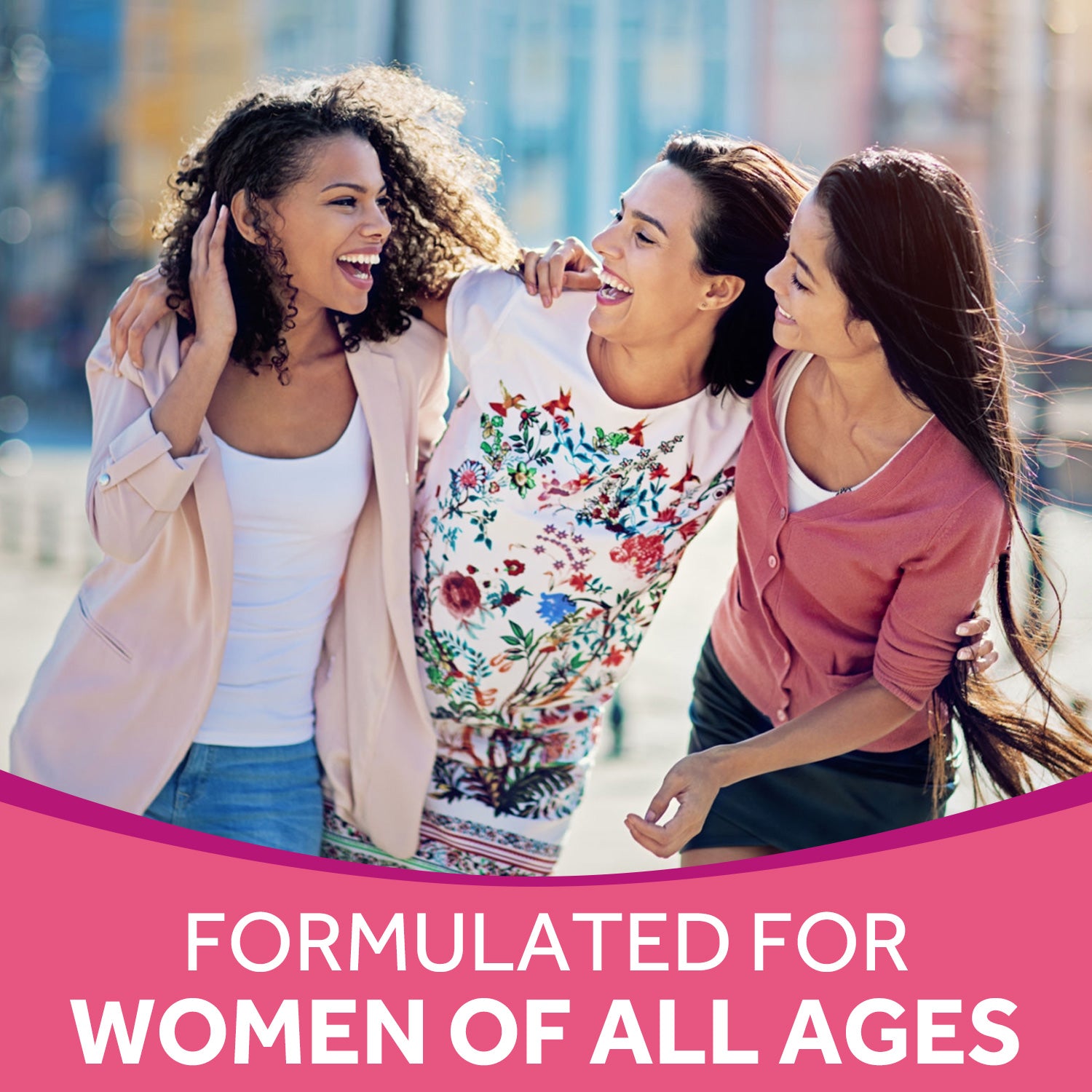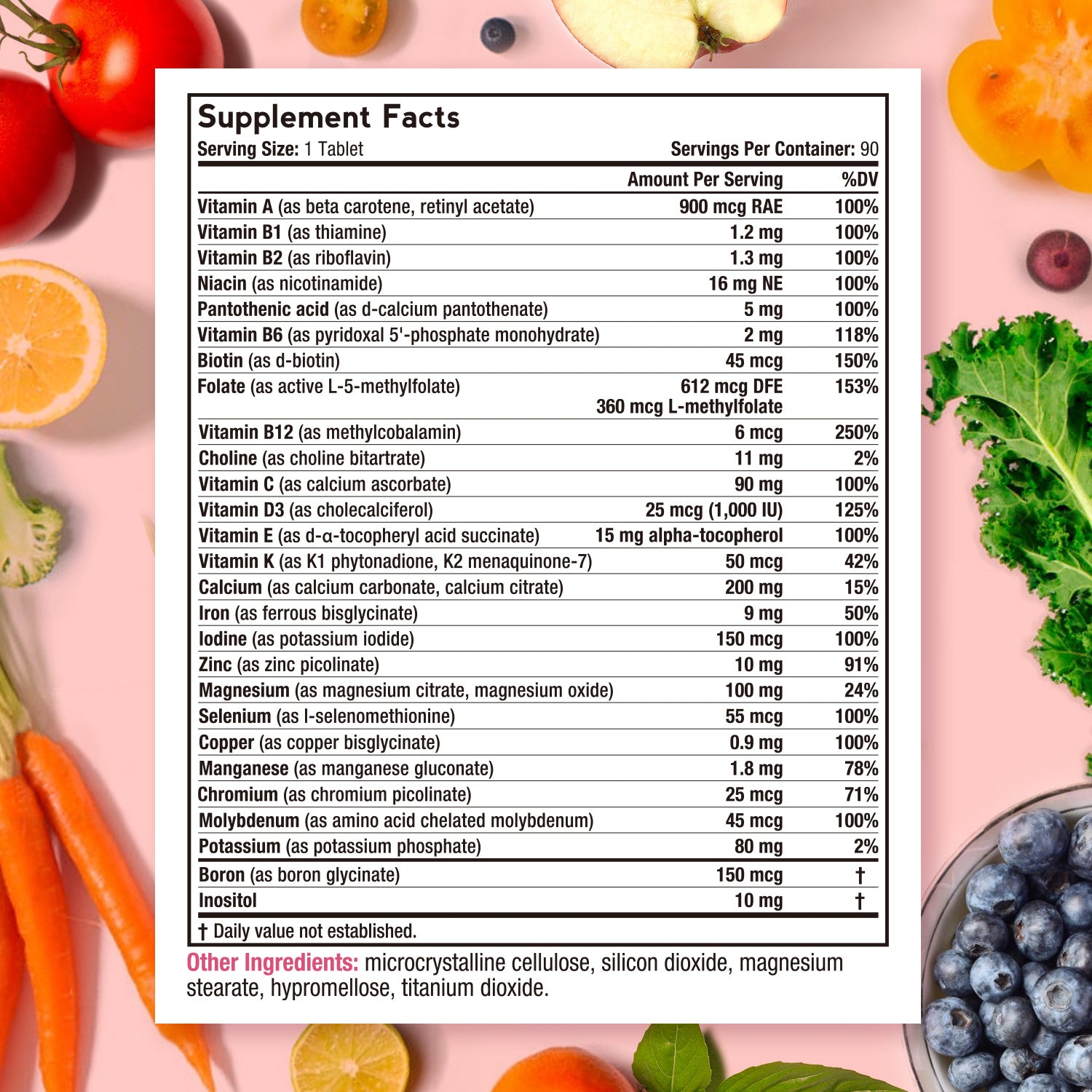 ONE Daily Women's Multivitamin
Doctor's Recipes Women's One Daily Multivitamin, Vitamin A, C, D3 & Zinc for Immune Support, Vitamin E, K, Calcium & Magnesium for Energy, Anti-Aging, Bone, Muscle, Biotin, Folate, Great Forms, 90 Tabs
| INGREDIENT | AMOUNT | HELPS WITH |
| --- | --- | --- |
| Vitamin A | 900 mcg RAE | vision & cellular growth |
| Vitamin C | 90 mg | collagen synthesis, immunity & wound healing |
| Vitamin D3 | 25 mcg (1000 IU) | bones, muscles & immunity |
| Vitamin E | 15 mg alpha-tocopherol | in the form of natural d-alpha-tocopherol not synthetic dl-alpha-tocopherol |
| Vitamin K | 50 mcg | strong bones & heart health |
| Vitamin B1 | 1.2 mg | growth, development & function of cells |
| Vitamin B2 | 1.3 mg | energy & metabolism |
| Niacin | 16 mg NE | in the flush-free form |
| Vitamin B6 | 2 mg | as pyridoxal 5'-phosphate (P5P) for nervous system, mood & immunity |
| Folate | 612 mcg DEF | as L-5-MTHF for heart, cell growth & function |
| Vitamin B12 | 6 mcg | as methylcobalamin for energy, mood & stress |
| Biotin | 45 mcg | hair, nail & skin health |
| Pantothenic Acid | 5 mg | energy metabolism |
| Calcium | 200 mg | build & maintain strong bones |
| Iron | 9 mg | energy, red blood cells formation |
| Iodine | 150 mcg | proper thyroid function |
| Zinc | 10 mg | metabolism, skin & immunity  |
| Magnesium | 100 mg | cardiovascular, muscle, sleep & stress |
| Selenium | 55 mcg | cognition, heart & thyroid function |
| Copper | 0.9 mg | healthy blood vessels & nerves, iron absorption |
| Manganese | 1.8 mg | connective tissues & bones |
| Chromium | 25 mcg | insulin sensitivity & metabolism |
| Molybdenum | 45 mcg | strong antioxidants for cell protection |
| Potassium | 80 mg | blood pressure & normal water balance |
| Choline | 11 mg | memory, mood & muscles  |
| Boron | 150 mcg | bones, muscles & strong metabolism |
| Inositol | 10 mg | improve fertility in women with PCOS, mood enhancement & anxiety relief |
Environmentally Friendly
Make it a long-term approach to wellness

Fast and Secure Delivery
Free shipping on orders over $50

Superior Service
Accessible, approachable & responsive

Shop with Confidence
Money back guaranteed
Women's Everyday Nutrition Companion
Premium Forms & Optimal Amounts
The comprehensive daily multivitamin is specially curated with important vitamins and minerals at 100 percentage DV or higher, including vitamins C, D3, E, K, biotin, B6, folate, B12, beta-carotene, calcium, magnesium and choline, in the forms your body prefers to meet women's specific needs.
Gender Specific Formula Tailored for Women
We packed numerous carefully selected nutrients in their premium forms to help enhance immunity, rev up metabolism, support healthy aging, maintain bone and muscle strength, and increase overall energy production, among other benefits.
Easier Absorption for Best Multi System Support
Doctor's Recipes Women's Multivitamin is expertly formulated with premium, active nutrition forms your body prefers and can be better absorbed for max advantages to your health. Featuring the active forms of vitamin A C D E and natural forms of B vitamins including folate B9 and Methyl B12, our formula brings you a customized nutritional support for your whole body wellness and helps supplement a range of nutritional gaps.
One A Day
With your convenience in mind, we adopt the latest manufacturing technology to pack our advanced expert-recommended complete women's multivitamin in an easy-to-swallow tablet.
Personal Choices
Vitamin A: Beta-carotene/ retinol mix to support better eye health.

Vitamin D3: As natural cholecalciferol, identical to your body's own D3.

Vitamin E: As d-alpha tocopheryl succinate. Synthetic E has "dl"in it.


Doctor's Recipes Women's One Daily Multivitamin is a complete multivitamin designed with proper amounts of scientifically proven vitamins and minerals that the body can easily absorb to nourish and restore female vitality.
Professional Solutions
Our Difference
One Daily Complete Multivitamin for Women
Specially Designed for Women




Optimal Amounts of Vital Vitamins and Minerals




Premium Ingredients in the Forms Your Body Prefers

Customized Nutritional Support for You Whole Body Wellness



Melissa C.
Verified Purchase
High Quality & Clean Ingredients

Repeat buyer here! I needed a supplement that had folate instead of folic acid, and Doctor's Recipes had 612 mcg DFE of folate as active L-5-MTHF. Also I'm amazed at how much essential nutrients are packed in such a small tablet!
Jennifer H.
Verified Purchase
A good choice!

The choices of the forms of the vitamins and minerals are well thought. I feel like the vitamins and minerals are absorbed better than most as they are all in the natural and bioactive forms. It's the first vitamin I have tried that doesn't make me sick. Highly recommend.
Rachel J.
Verified Purchase
High Quality Multi for Women

This is by far the best quality vitamin I have been able to find through my research. AND it's one a day. I took this brand's prenatal multi and then switched to the women's multi. I'm glad I have these and they work well for me. I'll continue to use them.