Healthier days with Probiotic 100 Billion
Support digestion, immunity & nutrient uptake with the right supplement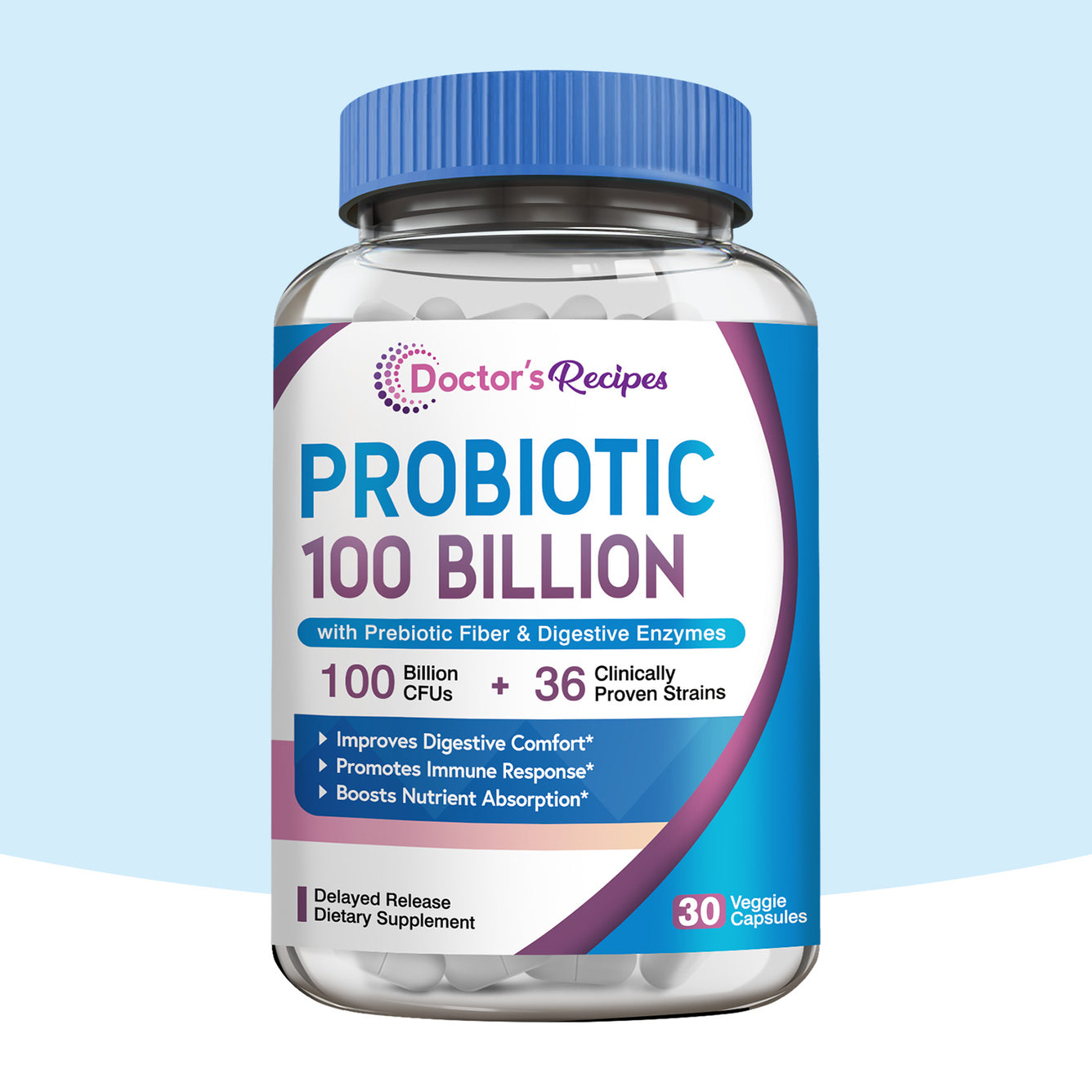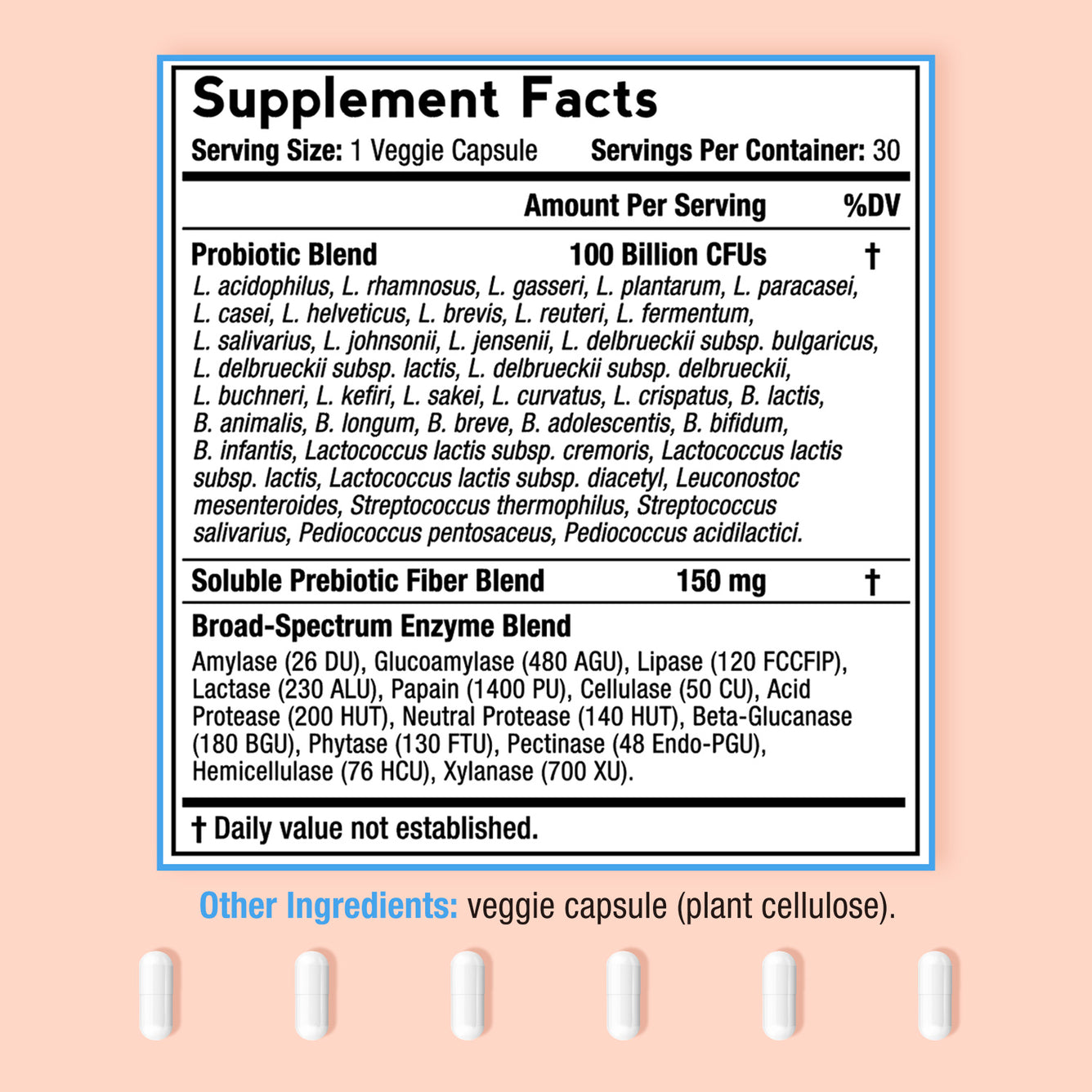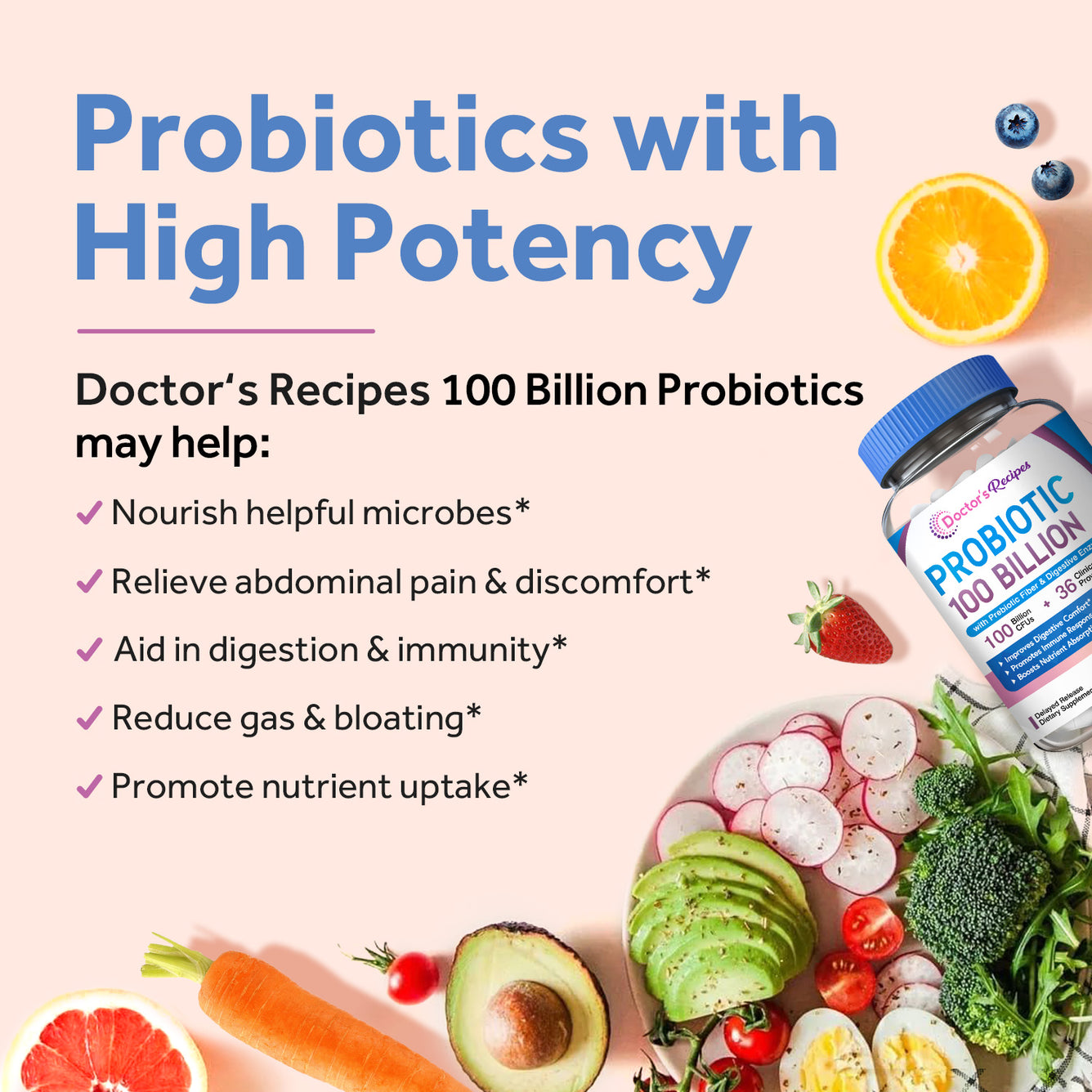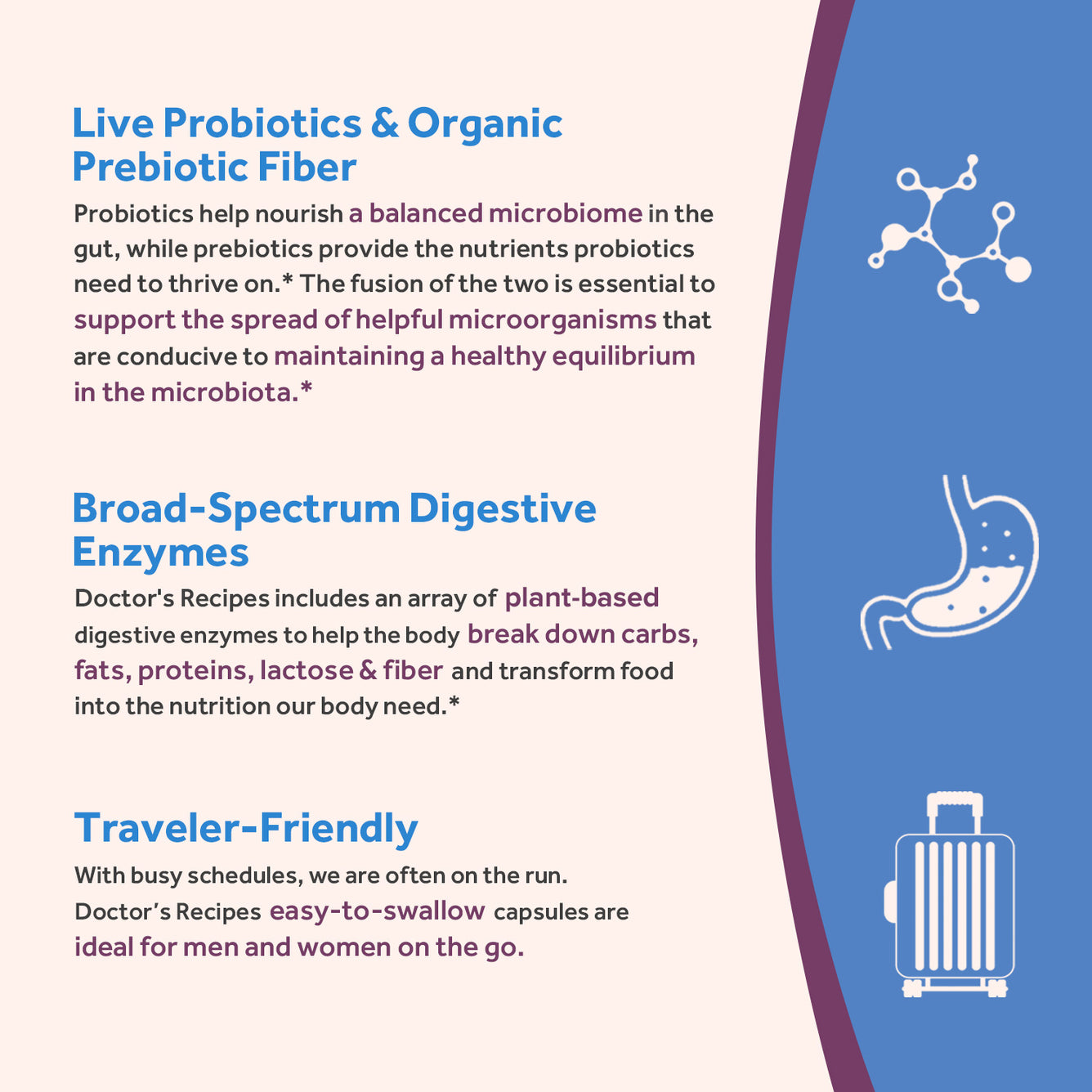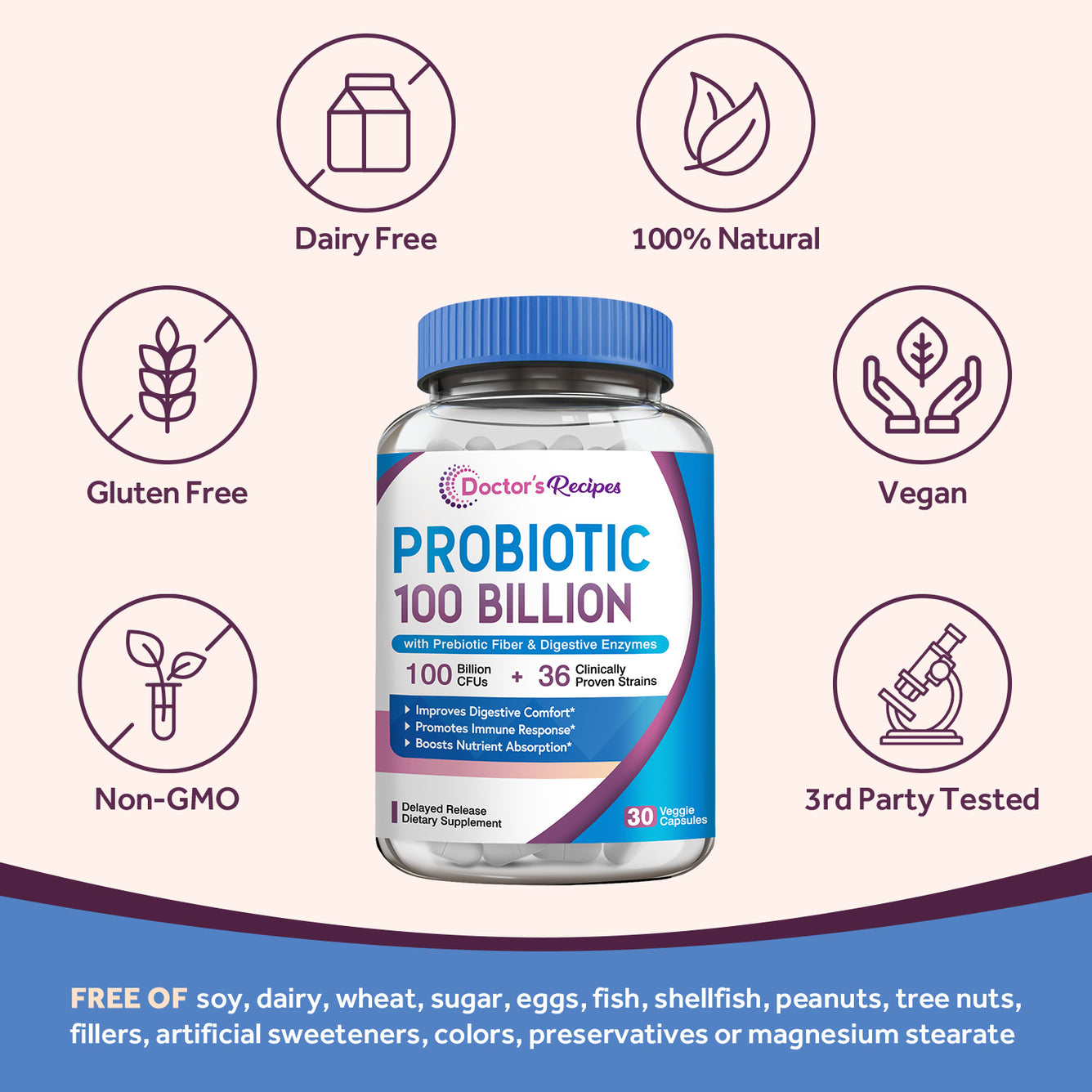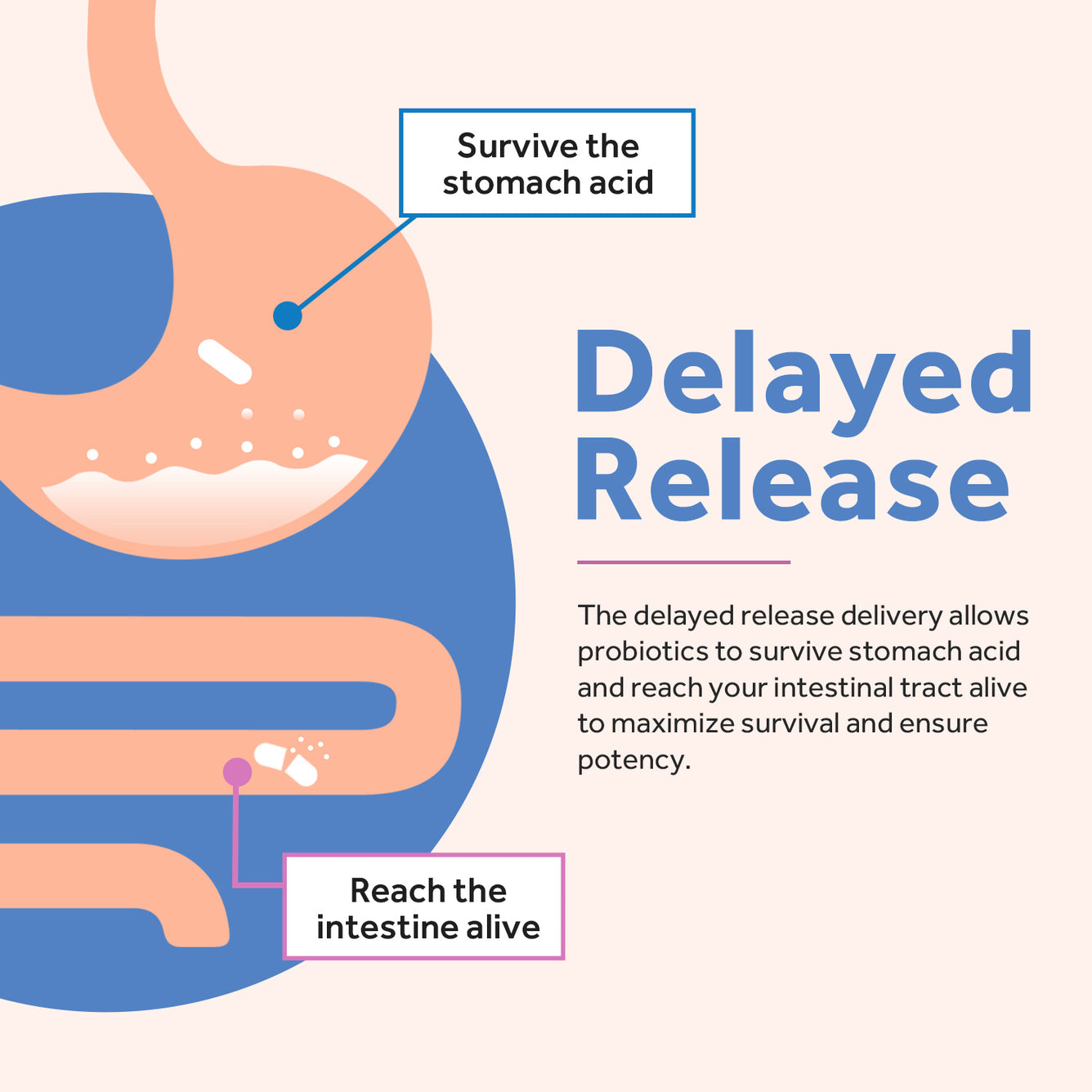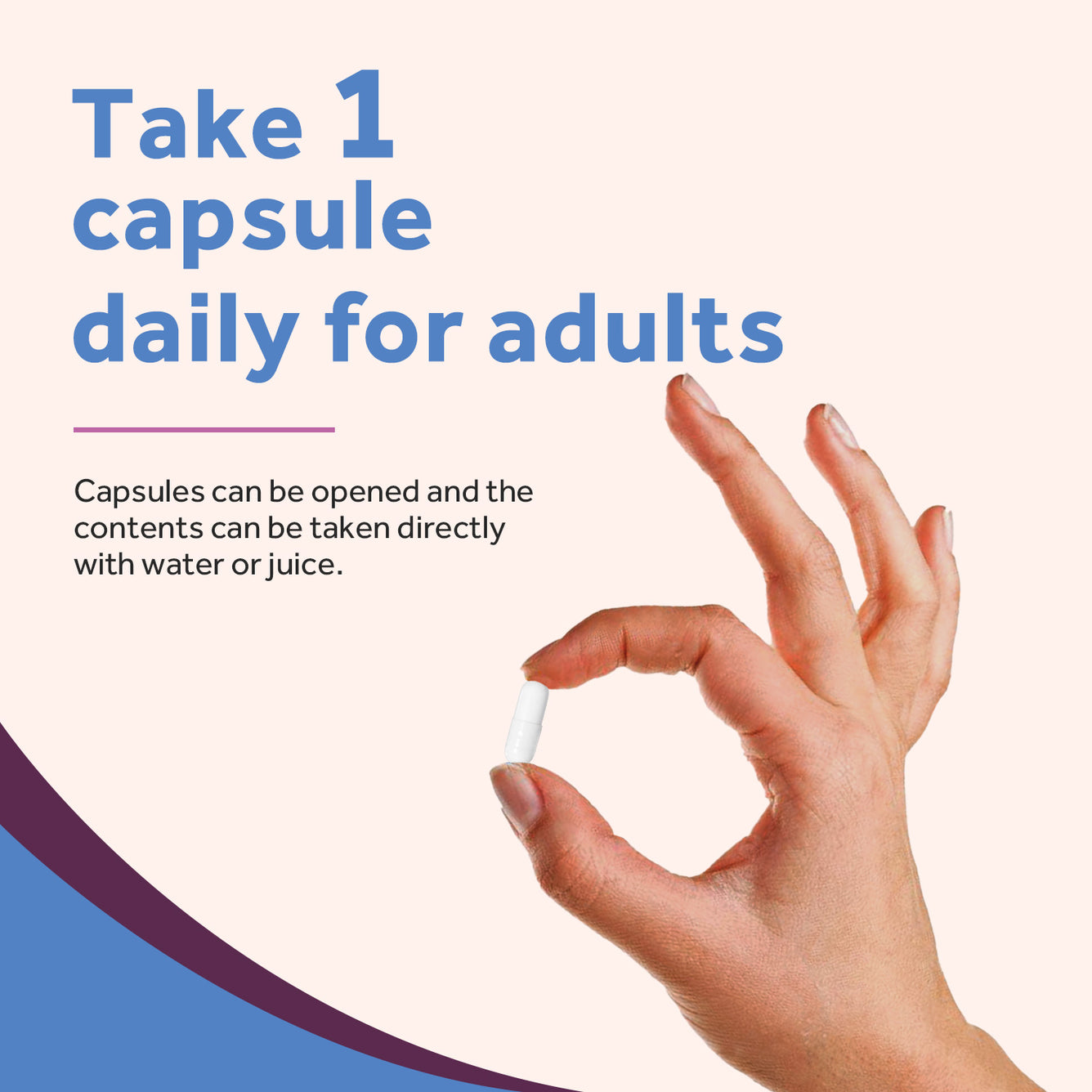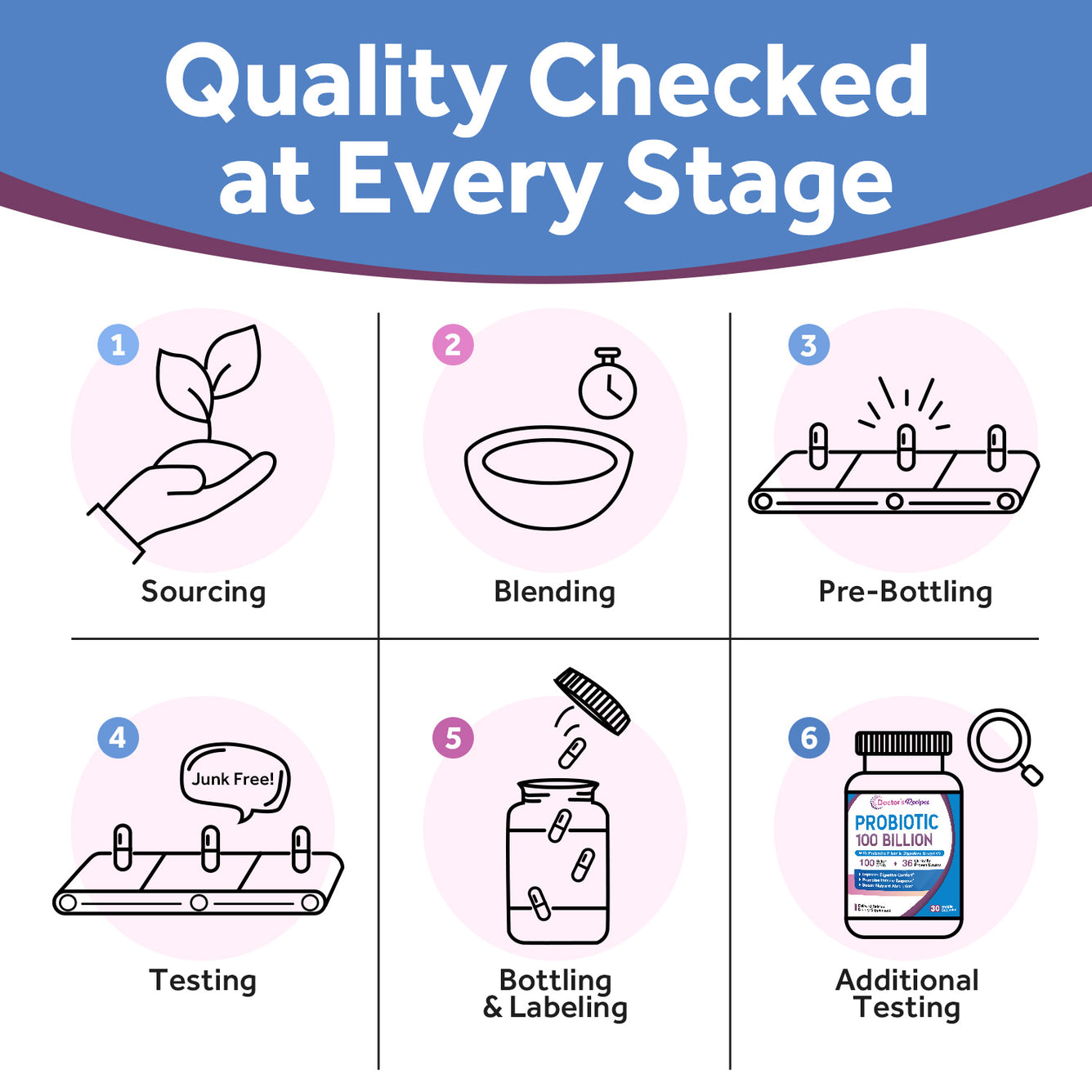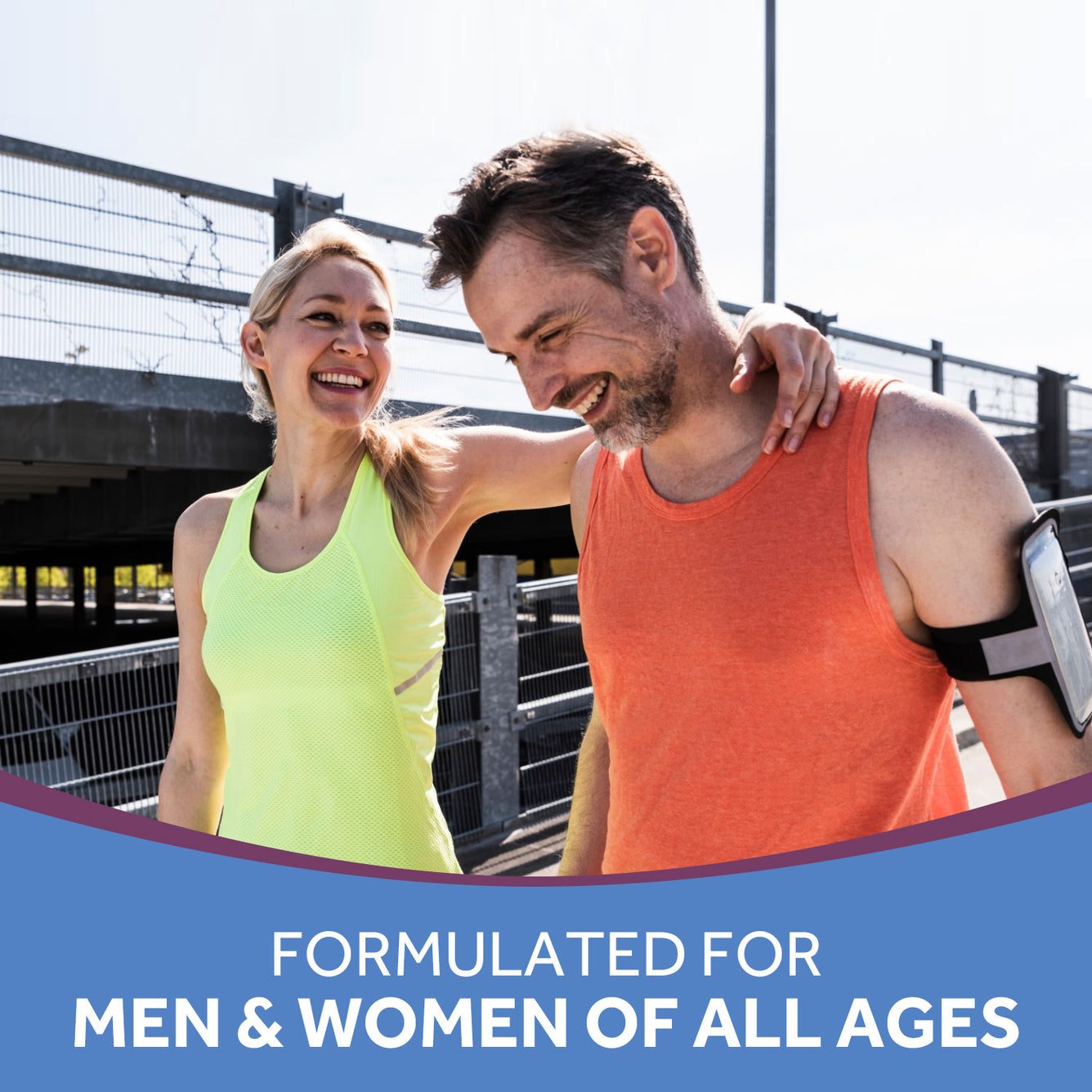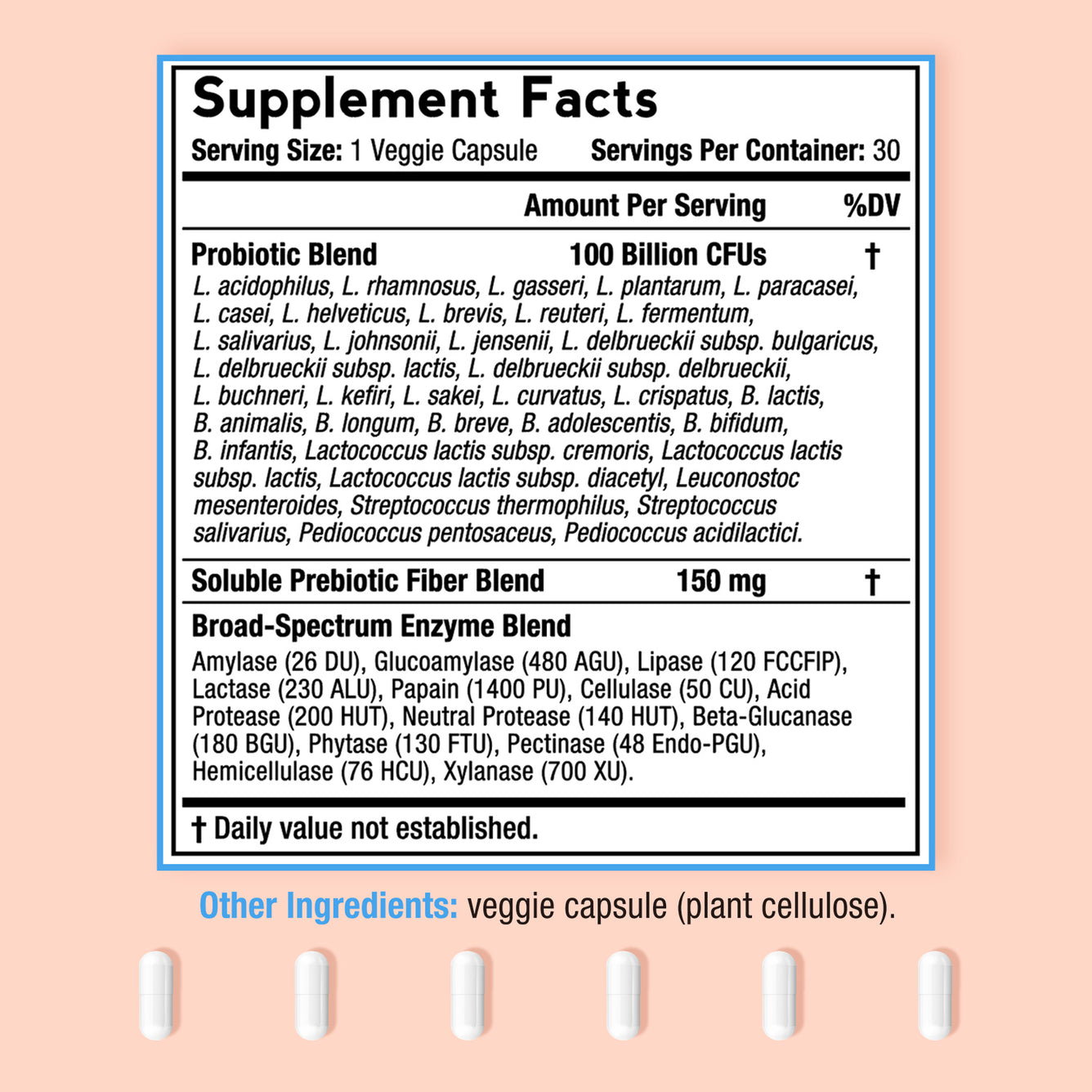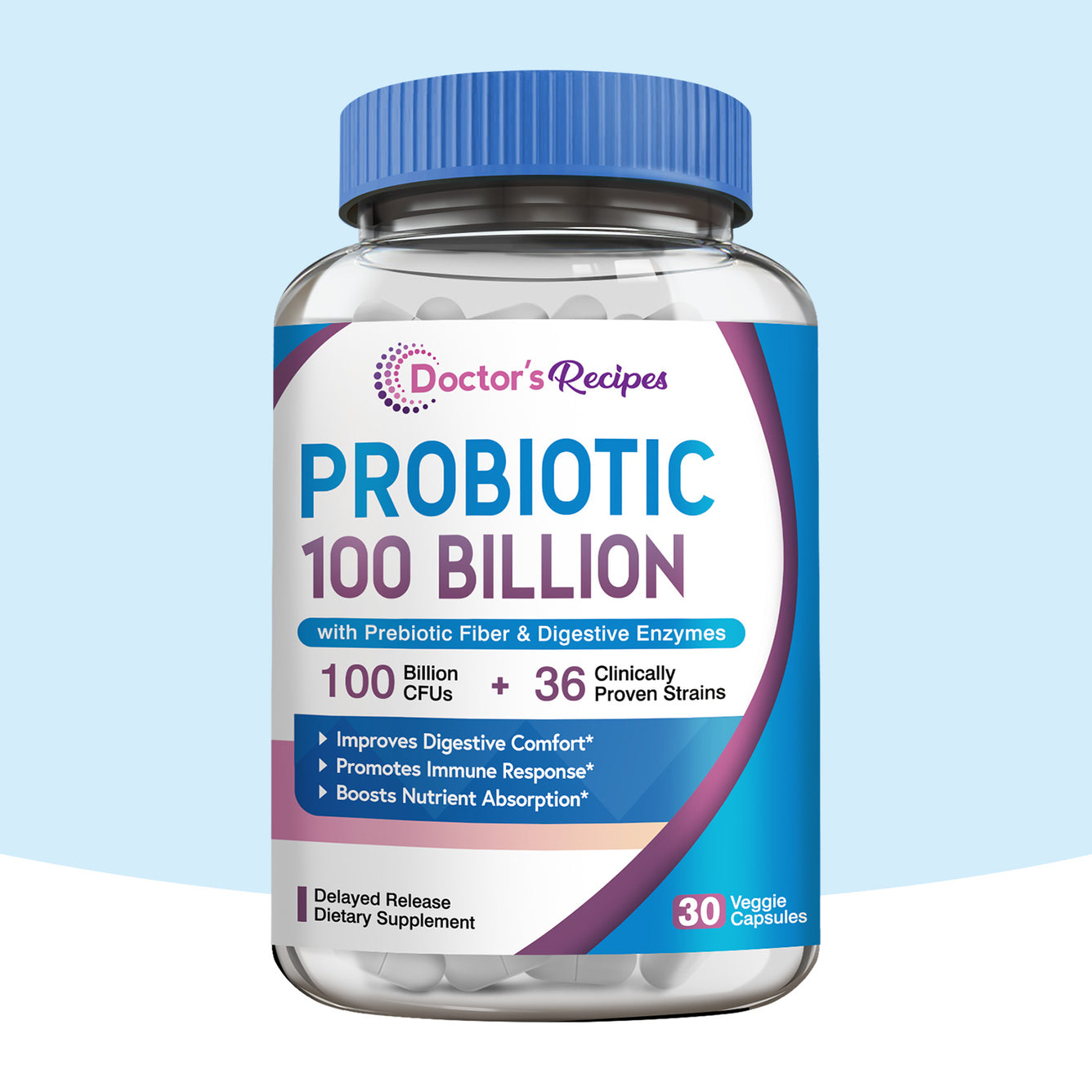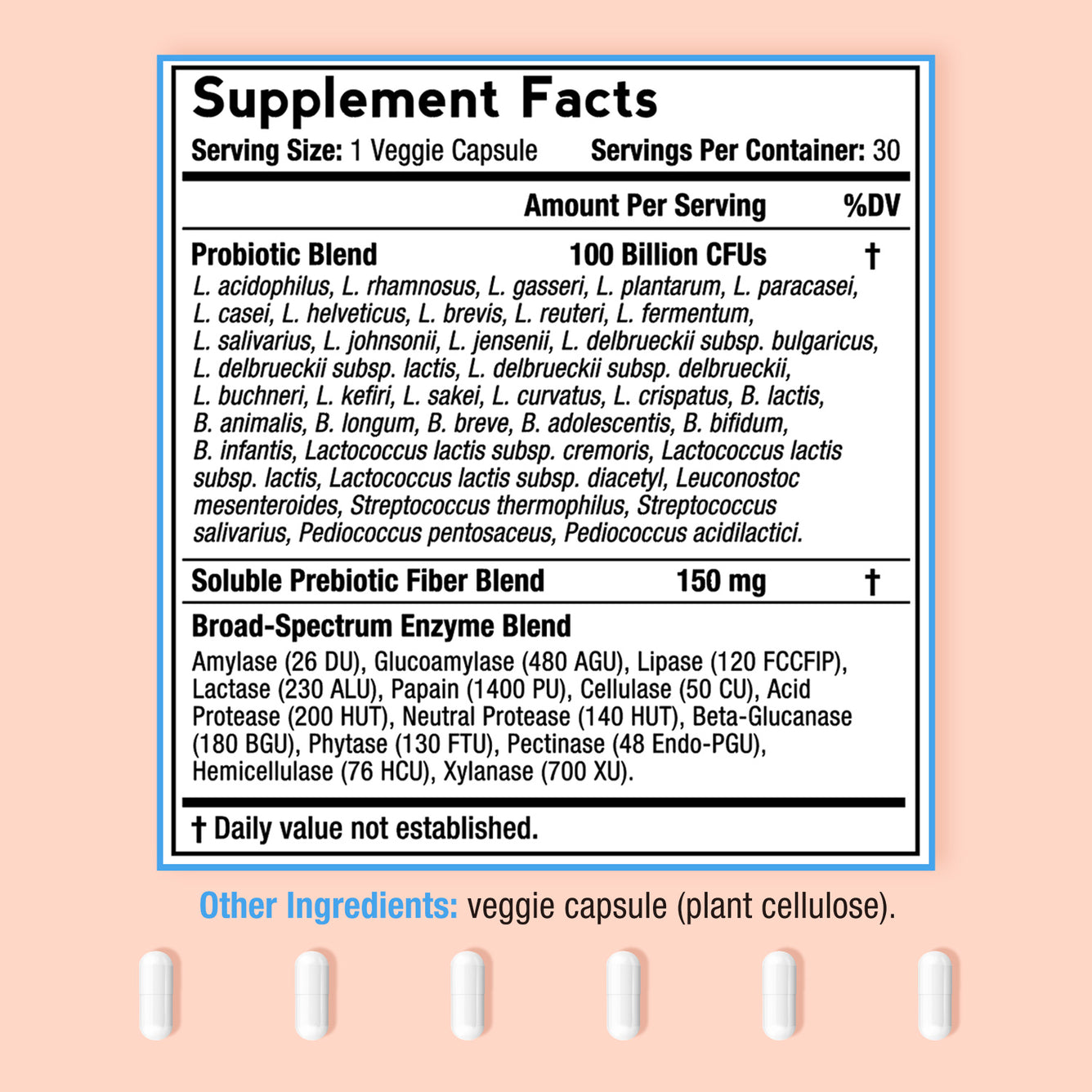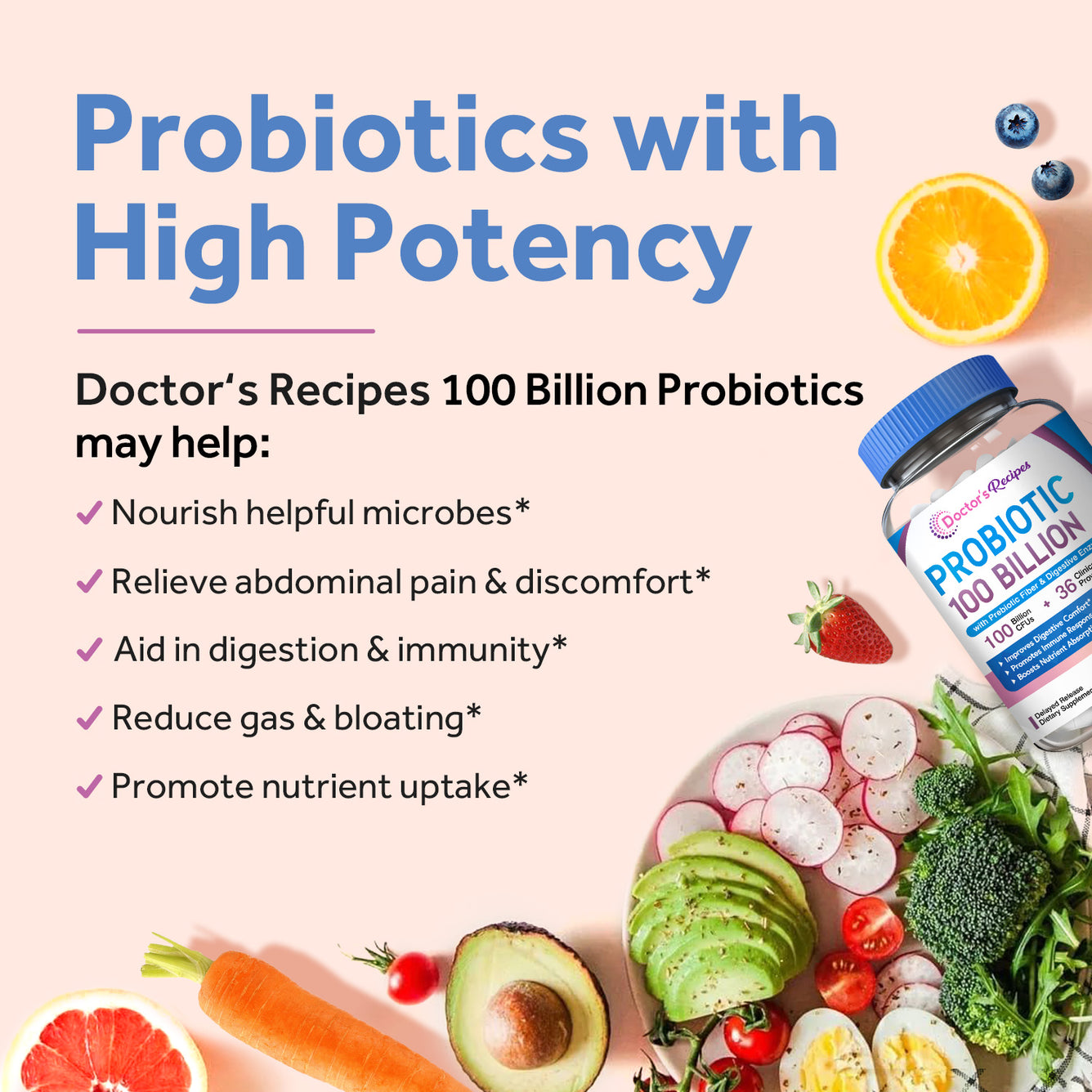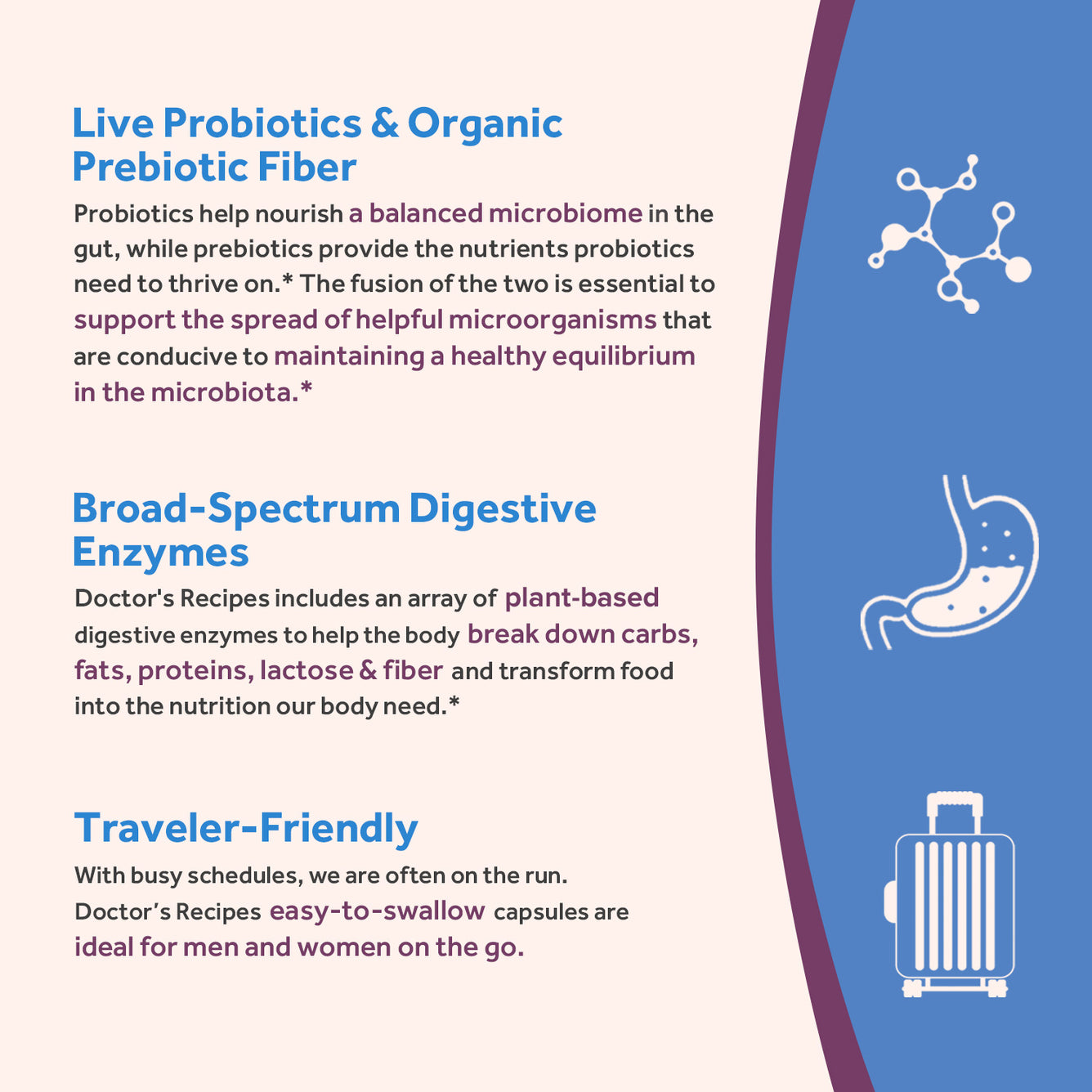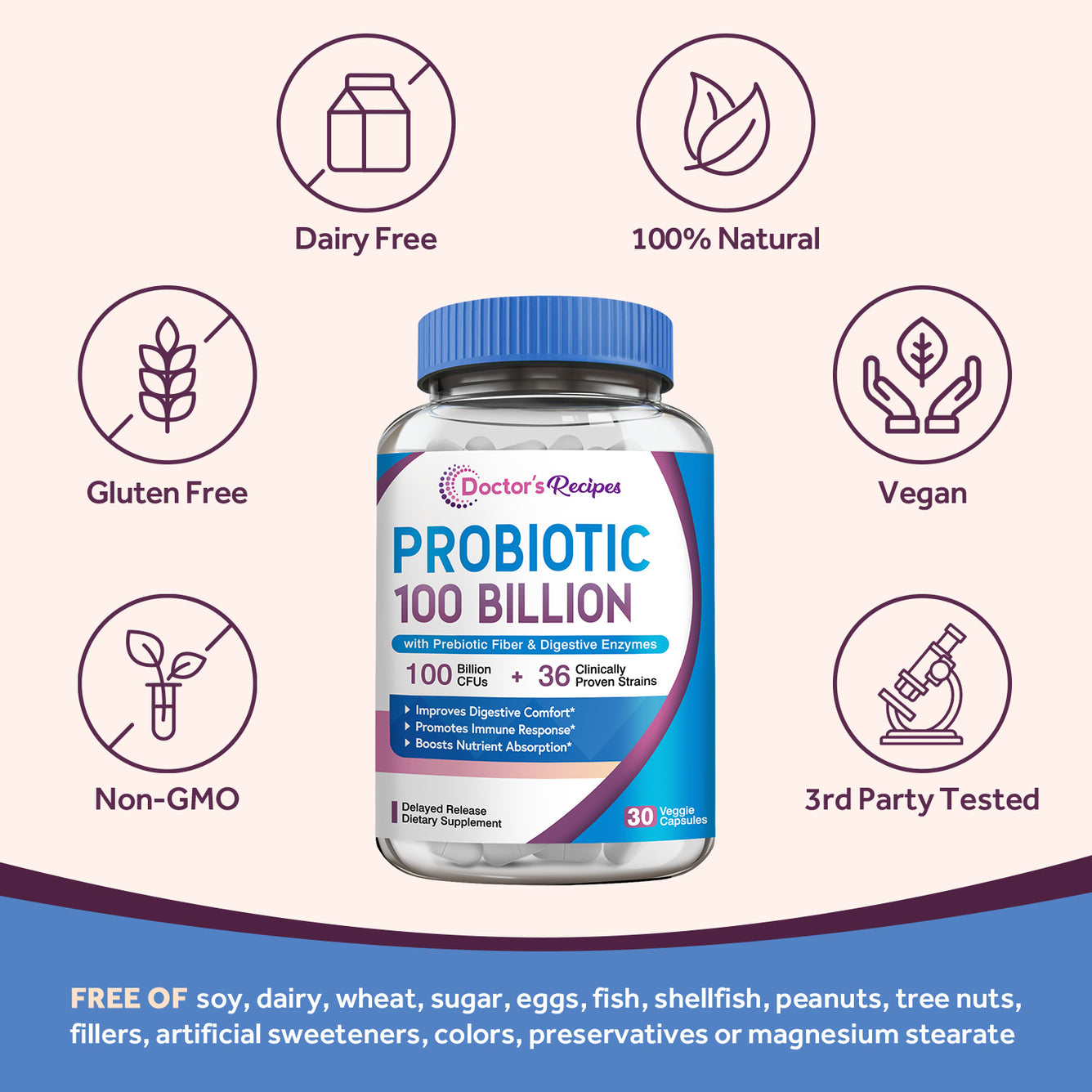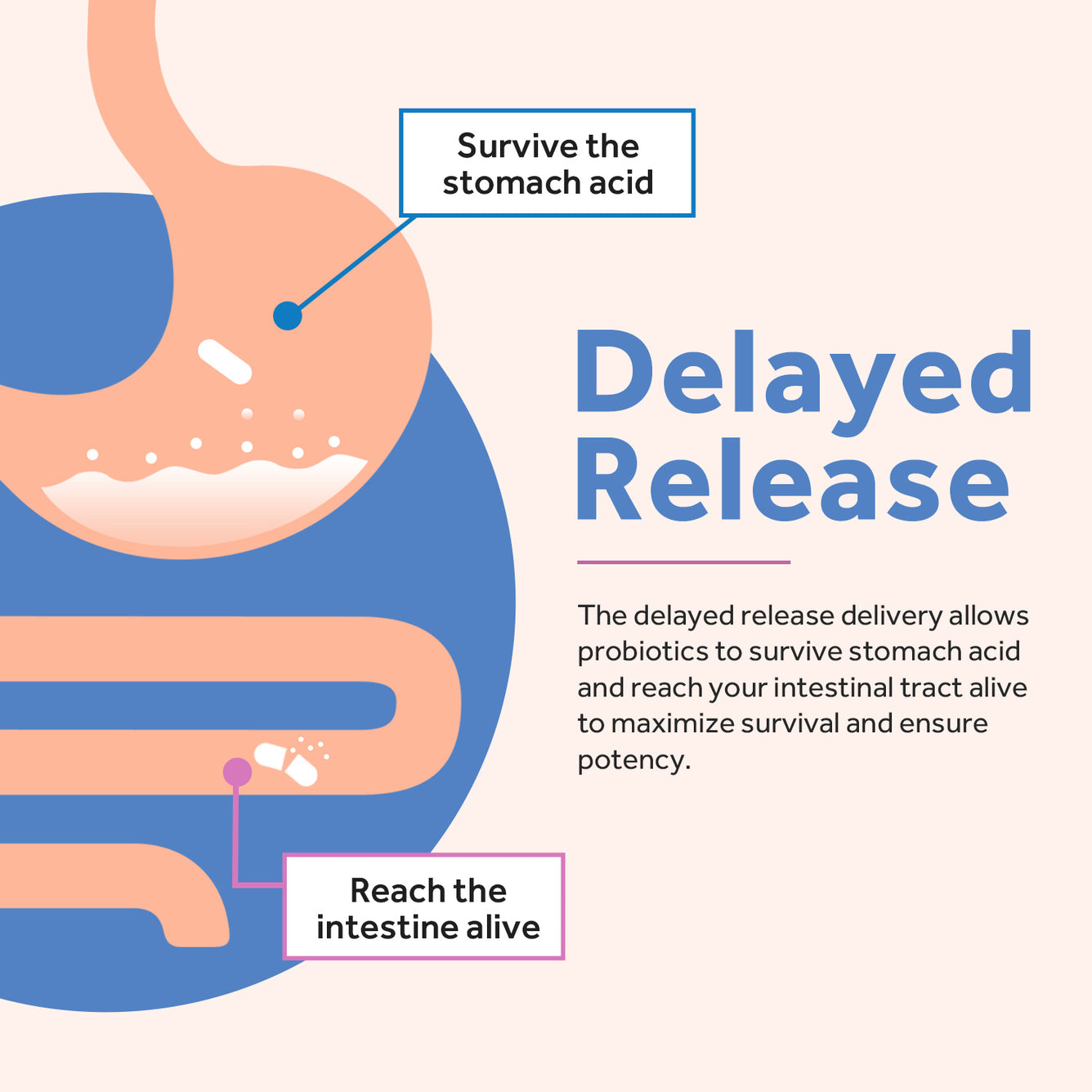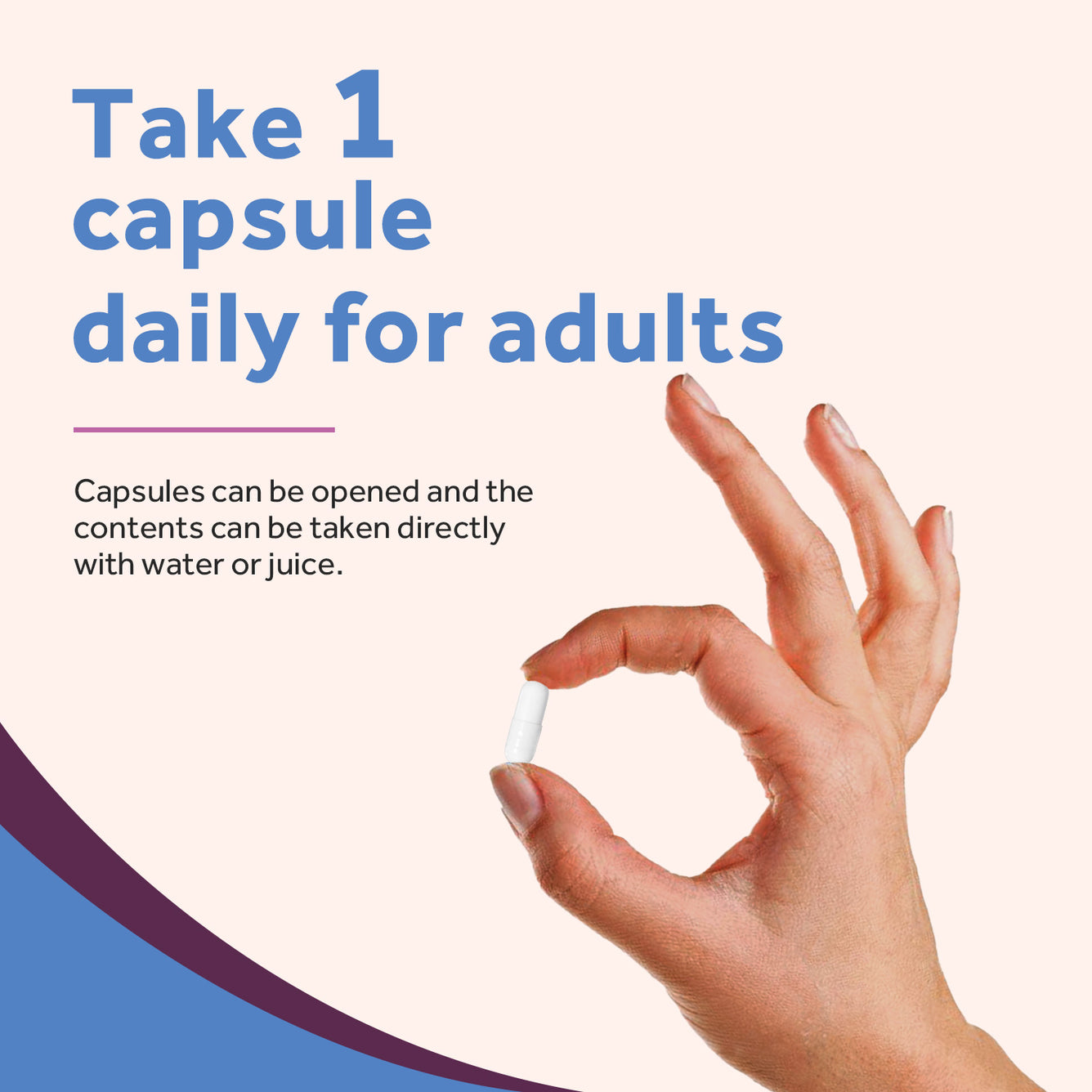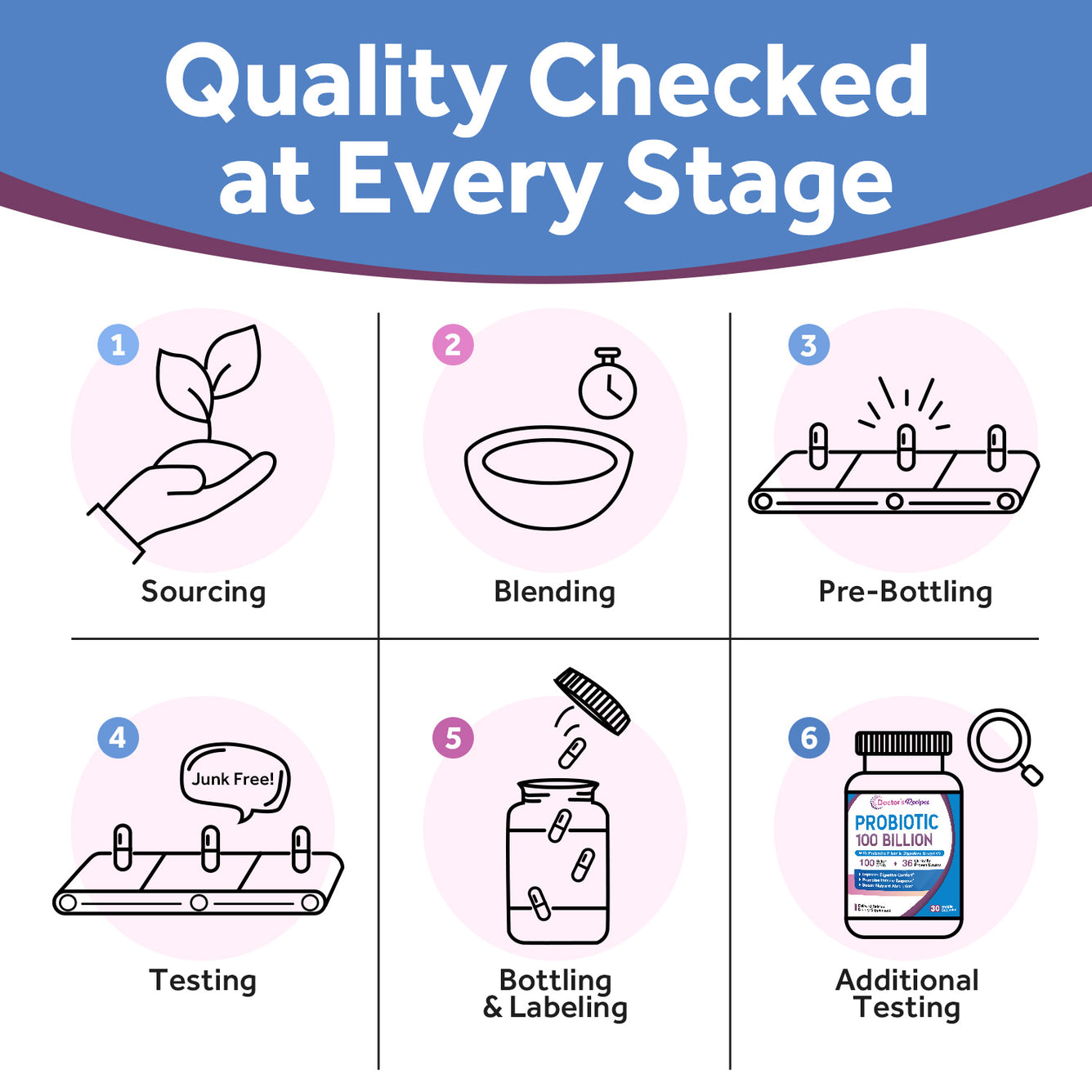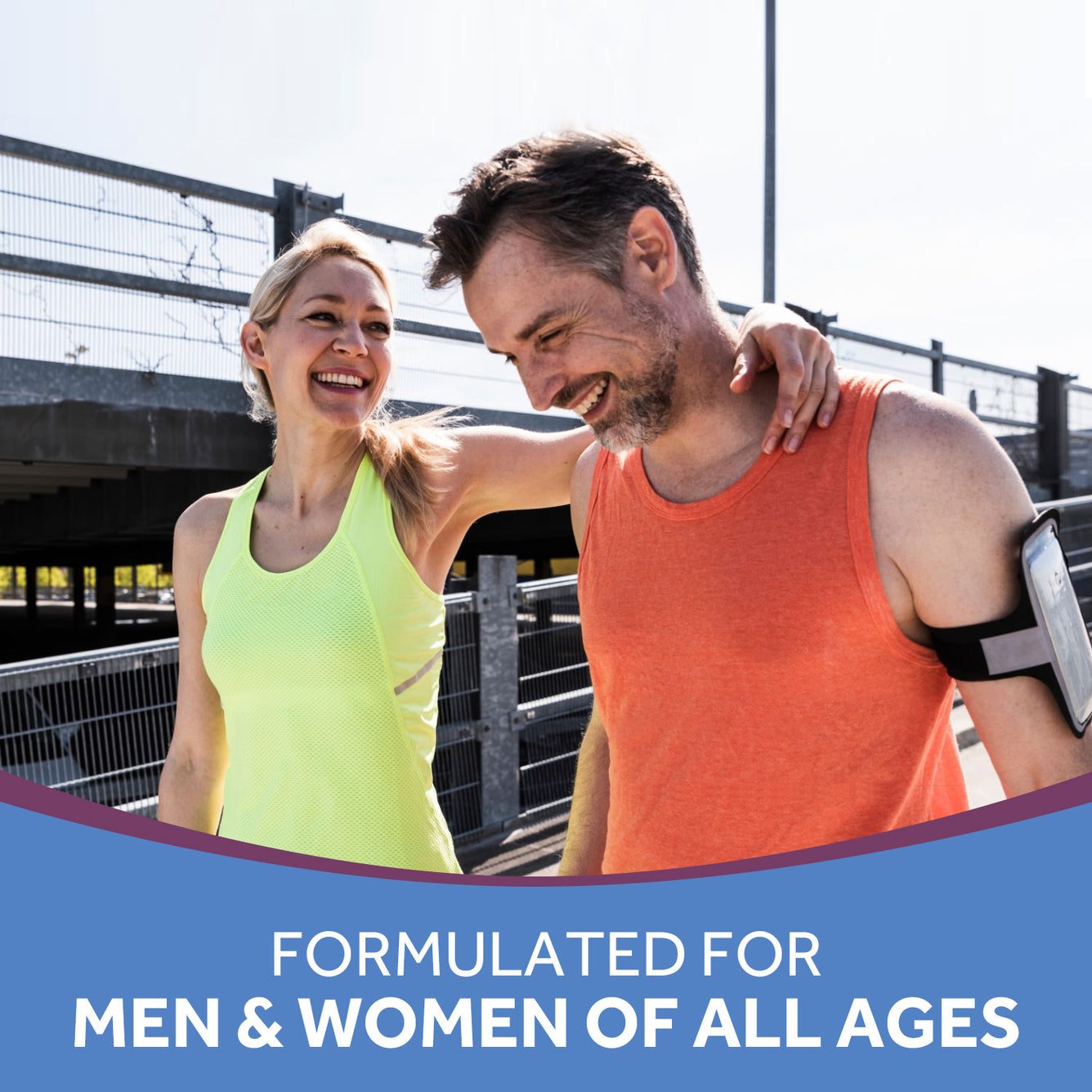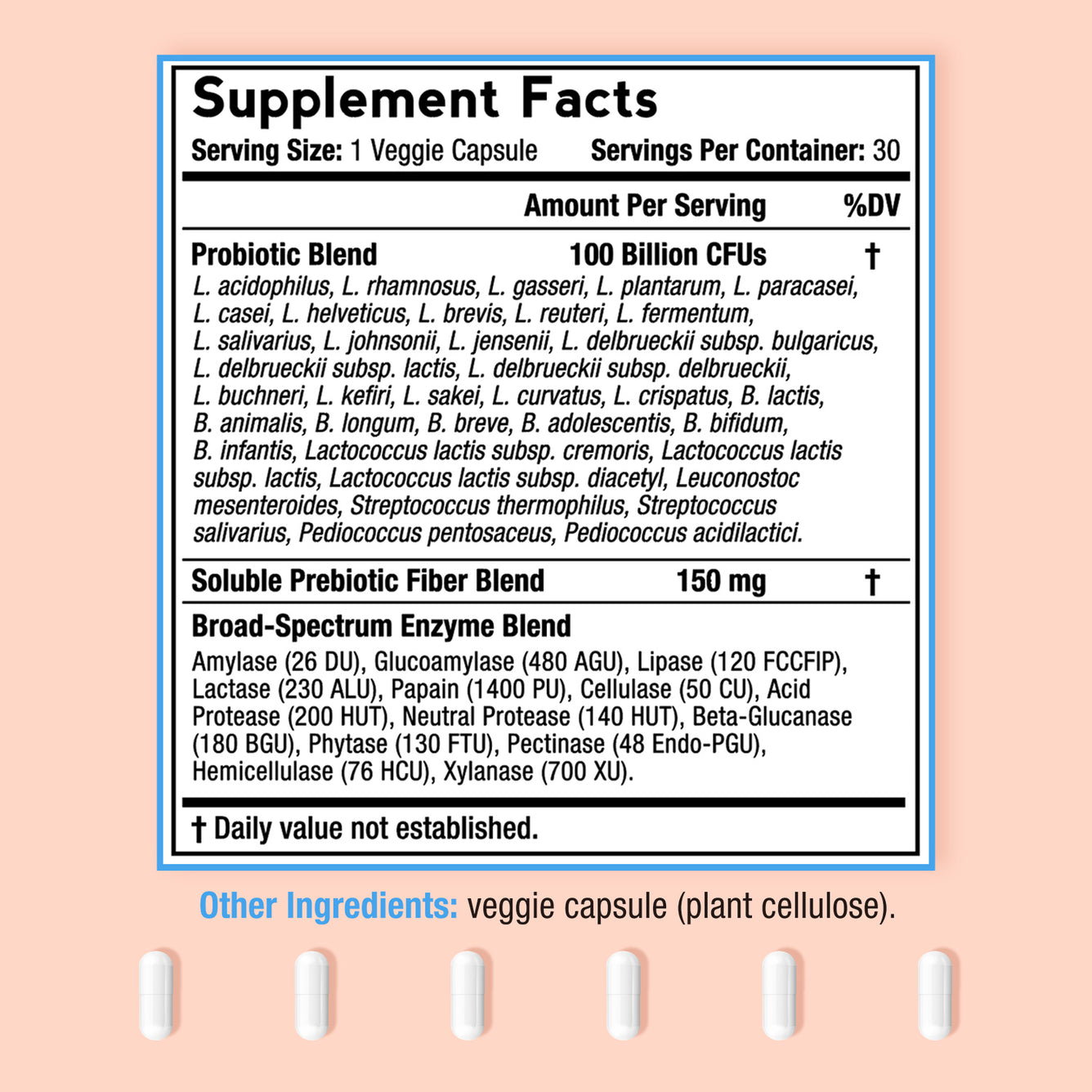 100 Billion Probiotic
Doctor's Recipes Daily Immune Probiotics for Women+Men, 30 Caps 120 Billion CFU 36 Strains, with Organic Prebiotic+Plant-Derived Enzymes, Immune Respiratory Digestive, Shelf Stable, Delayed Release
| INGREDIENT | AMOUNT | HELPS SUPPORT |
| --- | --- | --- |
| Probiotic Blend | 100 Billion CFU | Immunity + Digestion  |
| Prebiotic Fiber Blend | 200 mg | Feed the Good Bacteria in Your Gut |
| Digestive Enzymes | 20 mg | Promote Nutrient Uptake  |
Environmentally Friendly
Make it a long-term approach to wellness

Fast and Secure Delivery
Free shipping on orders over $50

Superior Service
Accessible, approachable & responsive

Shop with Confidence
Money back guaranteed
Digestive & Immune Defender
100 Billion CFUs & 36 Strains
Our superior probiotics deliver 100 billion CFUs and 32 strains, mimicing the diversity in your gut flora and aiding gut activity, which may help your digestive and immune system work better.
Organic Prebiotic Fiber
Prebiotics are compounds in food that selectively stimulate the growth or activity of desirable colon microorganisms. They are non-digestible dietary fibers that feed the beneficial bacteria in your gut.
Natural Digestive Enzymes
This carefully formulated blend is enforced with digestive enzymes, which target common digestion issues found in both men and women, i.e. food intolerance, indigestion, irregularity, malabsorption, too-full feeling after meals, and more.
Advanced Technology
We use the latest shelf stable technology to keep the bacteria alive for maximum efficacy before expiration. The delayed release delivery allows strains to survive stomach acid and reach your intestinal tract alive to maximize survival and ensure potency.
Personal Choices
The need and concern of customers steer everything we do. Under some circumstances, people may find themselves thrown off digestive balance and needing some digestive aid.
If this bothers you, this carefully crafted blend with diverse probiotic strains and digestive enzymes would be your best choice to rebalance your gut flora since they are clinically studied to help rev up your immune system and bolster the digestive system.
Professional Solutions
36 Clinically-Proven Strains
Lactobacillus Strains
Lactobacillus acidophilus, Lactobacillus rhamnosus, Lactobacillus gasseri, Lactobacillus plantarum, Lactobacillus paracasei, Lactobacillus casei, Lactobacillus helveticus, Lactobacillus brevis, Lactobacillus reuteri, Lactobacillus fermentum, Lactobacillus salivarius, Lactobacillus sakei, Lactobacillus johnsonii, Lactobacillus jensenii, Lactobacillus delbrueckii subsp. Bulgaricus, Lactobacillus delbrueckii subsp. Lactis, Lactobacillus delbrueckii subsp. Delbrueck, Lactobacillus kefiri, Lactobacillus crispatus, Lactobacillus curvatus, Lactobacillus buchneri
Bifidobacterium Strains
Bifidobacterium lactis, Bifidobacterium animalis, Bifidobacterium longum, Bifidobacterium breve, Bifidobacterium adolescentis, Bifidobacterium bifidum, Bifidobacterium infantis
Lactococcus Strains
Lactococcus lactis subsp. cremoris, Lactococcus lactis subsp. lactis, Lactococcus lactis subsp. diacetyl
Leuconostoc Strains
Leuconostoc mesenteroides
Pediococcus Strains
Pediococcus pentosaceus, Pediococcus acidilactici
Streptococcus Strains
Streptococcus thermophilus, Streptococcus salivarius
Penny W.
Verified Purchase
I love that it includes digestive enzymes, which increases the effectiveness by A LOT. This product contains 32 strains, which is among the highest in the market. After taking this for a few weeks I have noticed that I am more regular and less bloated. I am going to be a regular customer after that.
Alisa M.
Verified Purchase
I have been having GI issues for a very long time. Since I started taking Probiotics 60, I am finally having regular daily bowel movement. I am glad to find these!
Michael A.
Verified Purchase
I've tried many different kinds of probiotics to help with digestive health and they all seemed to work the same, which was a meh at best. My wife have been using their women's probiotics and it worked well for her so I thought I could try their newest 120 billion probiotics and see how it goes. Long story short this product is amazing! Wish I found it sooner. Do not hesitate to try. I have been taking them for a month now and so far so good. Will continue taking.